Playful Promises Lingerie A/W 2014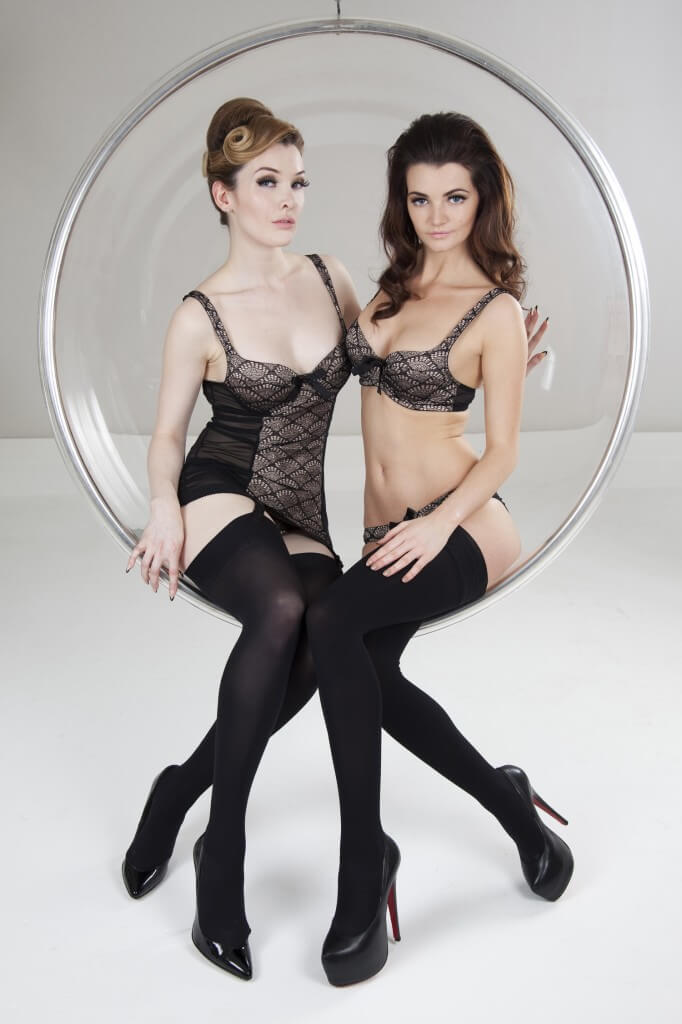 I know I just featured the Playful Promises S/S 2014 swim collection yesterday, but when PP offered me a TLA-exclusive for their A/W 2014 collection, well... I just couldn't say no. I say this every season, but I really think Playful Promises' A/W 2014 line is my most favorite yet. I'm really digging the lace overlays (that you can see in the above image and the two photos below) as well as the gorgeous navy and bronze set a bit further down. And did I mention there's a leopard print set as well? Yeah, I'm hooked. And I'm thoroughly smitten with the unusual (but quite wonderful) direction the brand has taken with their lookbook styling this year. A/W 2014 will also be the debut of Playful Promises' new full bust sizing; certain bras will be produced up to an F cup. That's a lot to celebrate, from both a fashion and a fit perspective.
Which of the looks below is your favorite? Are you as excited about this new collection as I am?