New Agent Provocateur Diffusion Line: L'Agent by Agent Provocateur
Disclosure: This post contains affiliate links.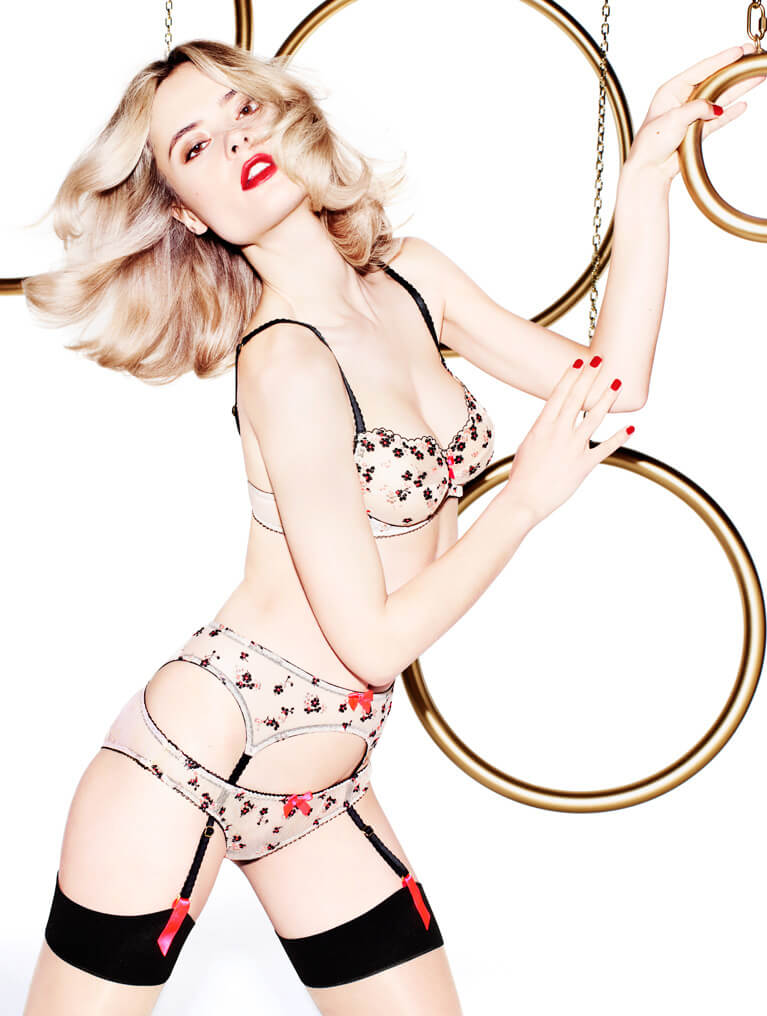 When it comes to lingerie, Agent Provocateur is the name in luxury. The famous brand is known for treating lingerie like an extension of fashion, with model-driven editorial campaigns and a new collection every season. Last October, Penelope and Monica Cruz announced that they would be collaborating with Agent Provocateur to design a lower-priced range of intimates (if you recall, Monica Cruz starred in AP's A/W 2012 ad campaign). The news of a diffusion line was fairly unsurprising to me, as a number of lingerie brands are attempting to capture the younger market now (probably as a result of seeing the success of Victoria Secret's PINK), and it's a fact that if you attract younger customers early on, they're likely to stick with you even as they become older customers... and older customers tend to have more disposable income.
Based on the images alone, I'm not especially wowed by the L'Agent Collection. I see several ranges that have been retired from AP's main brand (the Penelope, for example, reminds me of the Nikita), but nothing that really stands out... even considering the lower price point. If I had to choose, I'd say my favorite line is the Rosalyn followed by the Clementina, but I don't like either enough to buy full price. I do hope some reviews start coming in about the fit and quality because I'm really curious about how this new diffusion line compares to Agent Provocateur's main label.
L'Agent by Agent Provocateur is sold at Net-a-Porter, Selfridges, and Bloomingdale's (notably, this collection is not being sold by AP). Bras are priced in the $75 to $80 range, knickers in the $45 to $60 range, stockings in the $30 range, and slips and bustiers in the $125 to $150 range. Knickers and chemises are available in US sizes 4-12 while bras are available in sizes 32A thru 36E.
What do you think of L'Agent by Agent Provocateur? Is this the lower priced AP line you've been waiting for? Or are you underwhelmed?