Arabel Lingerie Spring/Summer 2014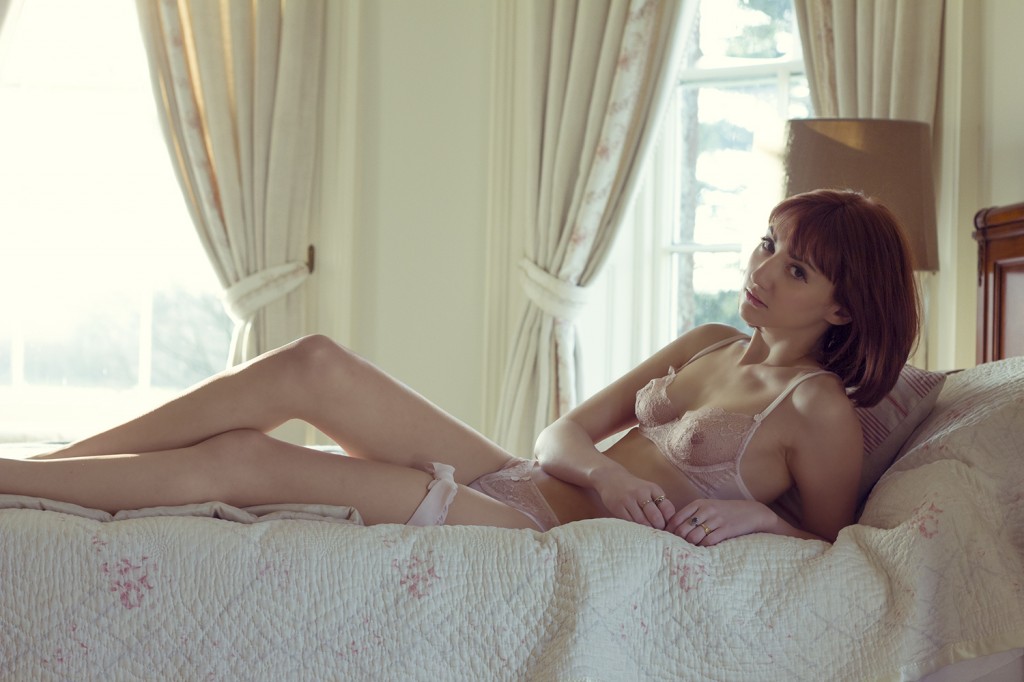 This is only my second time featuring Arabel Lingerie on TLA, but my word... what a difference a season makes! I already thought Sarah Lister, the designer behind Arabel Lingerie, was on to something cool. Her debut collection, though still a bit raw (as is typical for new designers), very definitely had a point of view and a unique aesthetic. I also liked that Sarah chose to focus on small busts and vegan-friendly undergarments, two categories that don't receive a lot of press and attention in the lingerie industry.
With this second collection, I think Sarah has absolutely delivered on her potential. Not only does the new range include underwired bras, there are some exquisite details here --- from the lace insets on that high-waisted panty to the delicate, gossamer butterflies on the hem and sleeves of one of the robes below (talk about dreamy). Plus, I'm happy to see the return of two of her stronger pieces from last season, the lace cami and ruffled garter panty. It's really delightful when a new designer make such a dramatic leap forward in only her second collection, and I genuinely can't wait to see the third.
What do you think of Arabel Lingerie's latest range? I'm having a hard time picking a favorite, but it'd probably be the lace bra and brief below, though that pleated white robe further down is really taking my breath away.