Alöe Lingerie S/S 2014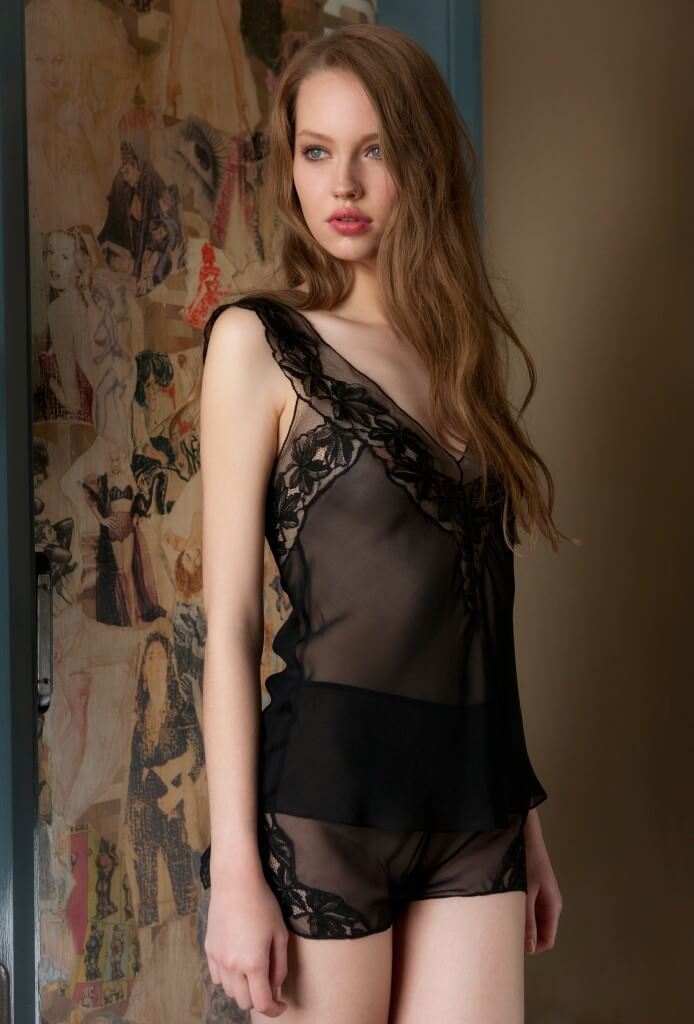 Alöe Lingerie is a brand I've never talked about on TLA before, though I've definitely heard of them before now. A fairly small company out of the UK, Alöe is known for its luxury loungewear made from silk and lace. I think one of the reasons I didn't pay attention to them before is because the brand just wouldn't have fit my personal aesthetic until recently. It's really interesting to see how my lingerie tastes and preferences have changed and how that affects the companies I notice now. Two years ago, I didn't really understand loungewear. And I thought silk was all right, but nothing worth paying top dollar for. Now I practically live in loungewear and soft, gorgeous silks make me giddy with delight.
Standouts for me are the cami and short set above, the camisole below, and the soft bralette just beneath that. I'm also intrigued by the floral print bralette and panty slightly further down. I don't usually go for florals, but I think I could wear that one.
If this is your first introduction to Alöe, what do you think of the brand? And if you've seen (or tried!) them before, how does this collection compare to previous ones?