Lingerie Review: Ayten Gasson 'Nina' bodysuit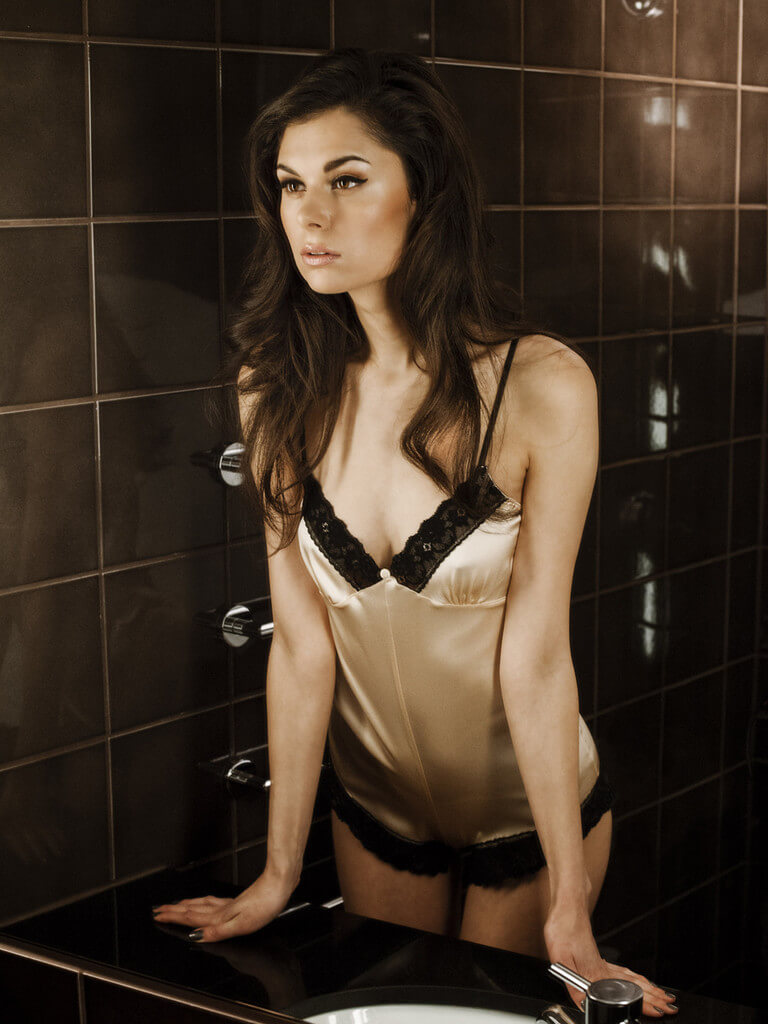 Disclosure: I received this lingerie free of charge for review purposes. All opinions are my own.
Ayten Gasson have been on my radar for several years now; I've always loved their classically pretty combinations of silk and lace, and have worn more than my fair share of their lingerie to death. So when I was given the chance to review one of their Nina stretch silk bodysuits, I jumped at the chance.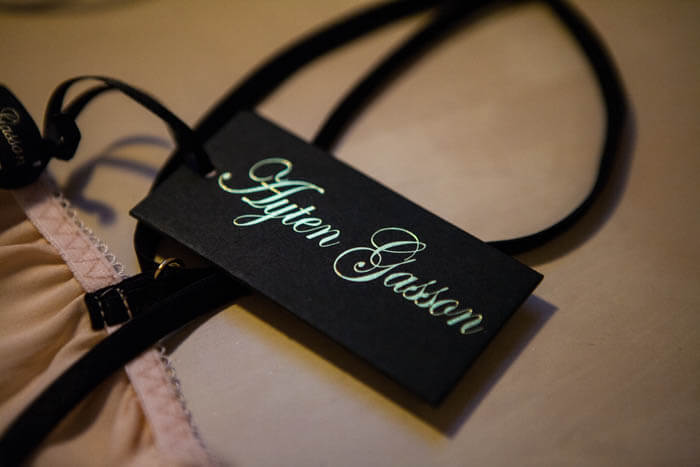 One of the things that appeals to me most about Ayten Gasson is their dedication to British manufacturing – not just in the sense that all of their products are sewn there, but also in the sense that all of the laces used are genuine Nottingham Leavers laces.
Lace is somewhat an obsession of mine, and it strikes me as a true tragedy that the British lace industry has died out almost completely. Once, Nottingham lace was seen as one of the finest laces available, produced on antique 'Leavers' machines. It's an extremely fine and relatively expensive lace. As the demand for cheap materials and labour rose, and clothing and lingerie brands moved their production to Asia, many lace manufacturers found themselves having to close their doors; the bulky Leavers machines were either sold overseas or destroyed, for lack of funds to store them.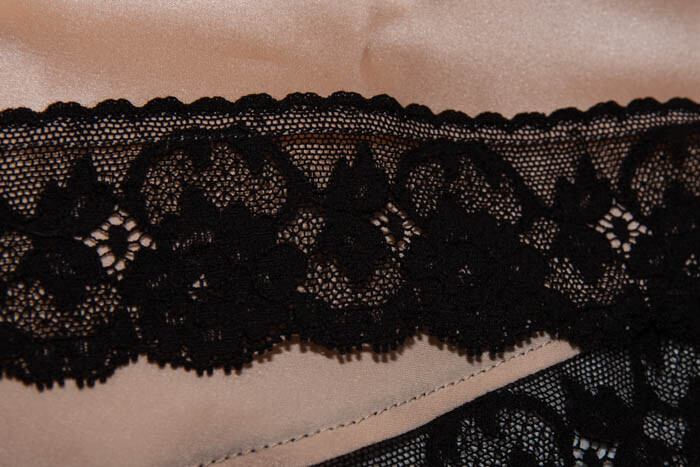 Fortunately, it's not all doom and gloom – British lace still exists, manufactured by Cluny in Nottingham. It's this lace that is used in Ayten Gasson's designs, alongside vintage Nottingham laces. These laces are usually made of cotton and have a much kinder feel against the skin than the synthetics that you'd normally expect.
Lace reminiscence aside, the bodysuit is as beautiful as you would expect from Ayten Gasson. The silk satin is a gorgeous soft peach colour and has a fair amount of stretch (which makes this bodysuit all the more comfortable!). The neckline and legs are trimmed in black Leavers lace.
The back is finished in a delicate picot edge elastic, with black rouleax shoulder straps with gold adjusters. The bustline is softly gathered in, with delicate pin stitch detail and a silk covered button at the centre front. Of course, one problem with bodysuits is that if you're wearing them outside the boudoir, going to the toilet requires completely undressing. The 'Nina' addresses these practicalities of life, though, with delicate poppers!  The bodysuit retails for £97 and is available in sizes small to large. It also comes in a blush pink colourway.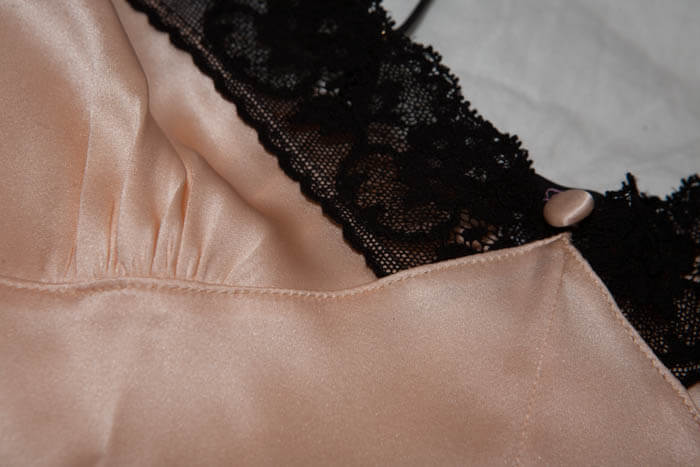 I was impressed with how well the bodysuit fit my body – my shape is not something that's ever been particularly compatible with commercial clothing, given that there's up to two sizes' difference between my top half and bottom half and my torso is longer than average. I found that the size medium was the best fit for me (I normally wear a UK 12 on my bottom half and wear a 30D bra), with the silk stretching comfortably without starting to bind. The ruched bust also works particularly well – offering gentle support for a range of bust sizes (with room for larger chests than mine too!). Ideally I'd prefer it to be a little more fitted around the waist, but otherwise it's difficult to fault!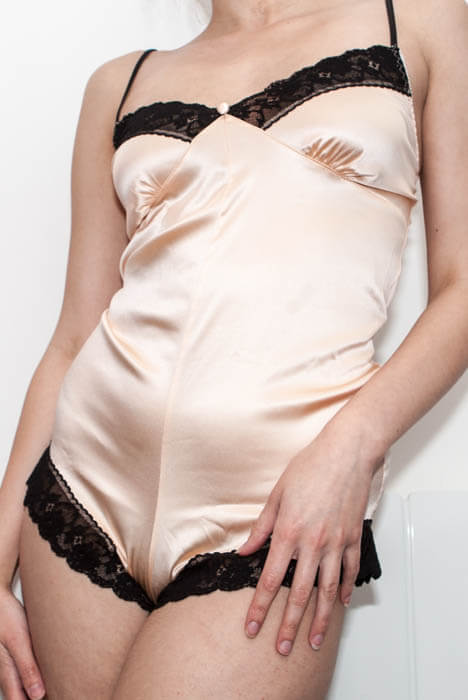 I love the easy fit of loungewear pieces like this bodysuit – it works great even with body shapes like mine that are a little awkward to fit elsewhere. I also love its versatility – it's great to wear in the bedroom, to lounge in, and to style as outerwear – that lace neckline is far too cute to hide.
Readers: have you tried Ayten Gasson's designs before? Did you love them as much as I do?