Lingerie Wishlist: Lise Charmel Embroidered Stockings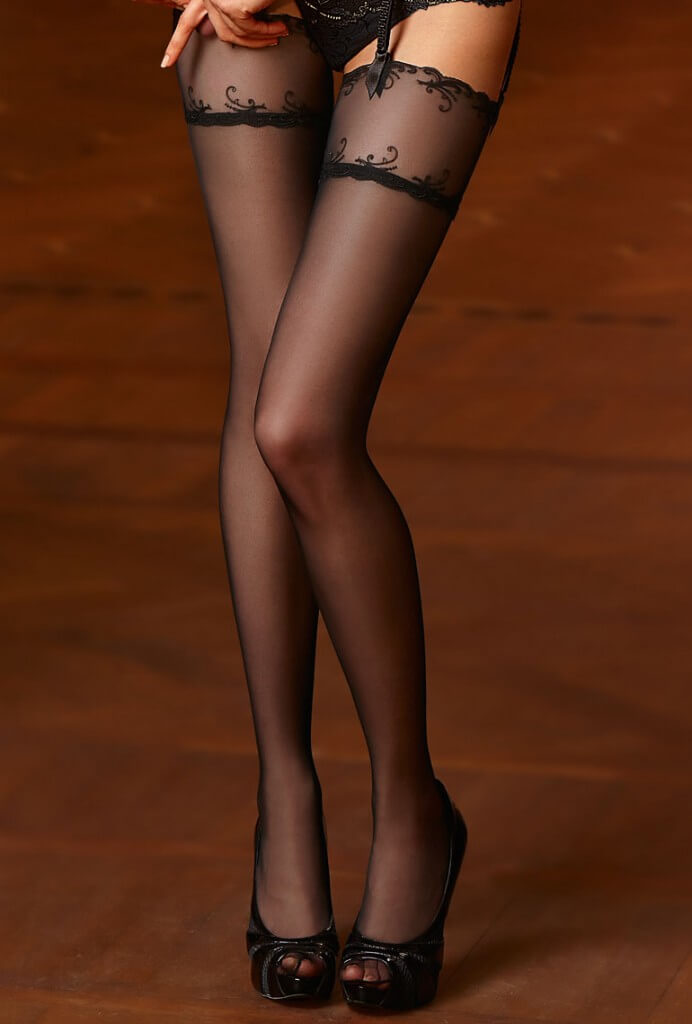 Founded in the 1950s in Lyon, France, Lise Charmel is the very essence of French lingerie. Their luxurious laces and exquisite construction techniques are second to none, and this is a label that really shows how theatrical, opulent, and extravagant high-end lingerie can be. I've had the pleasure of seeing several Lise Charmel sets in person lately (and trying quite a few on), and they quite literally take my breath away. It's hard to convey how luscious a brand like is in person. To be perfectly honest, this kind of laciness really isn't my day-to-day style, but I doubt I'd turn down a set if someone gave it to me.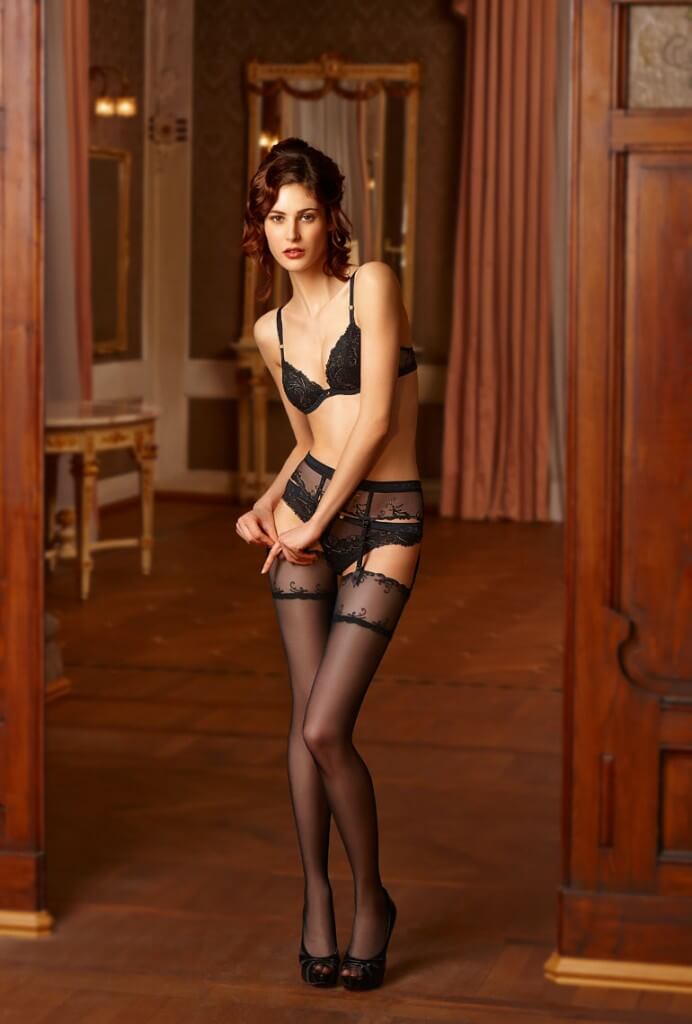 However, with bras starting at nearly $200, I may never get the chance to own a set from Lise Charmel. But I can still dabble in the brand a little bit with their trademark embroidered stockings. These stockings made an indelible impression on me back when I was still a stockings blogger. The welt treatment is unique to Lise Charmel, and ever since I first laid eyes on them, I've wanted a pair. And though $61 for a pair of thighs highs certainly isn't cheap, I have a feeling I'd get my money's worth out of these.