Lingerie of the Week: Ashley Graham for Addition Elle Embroidered Bra
Disclosure: This post contains affiliate links.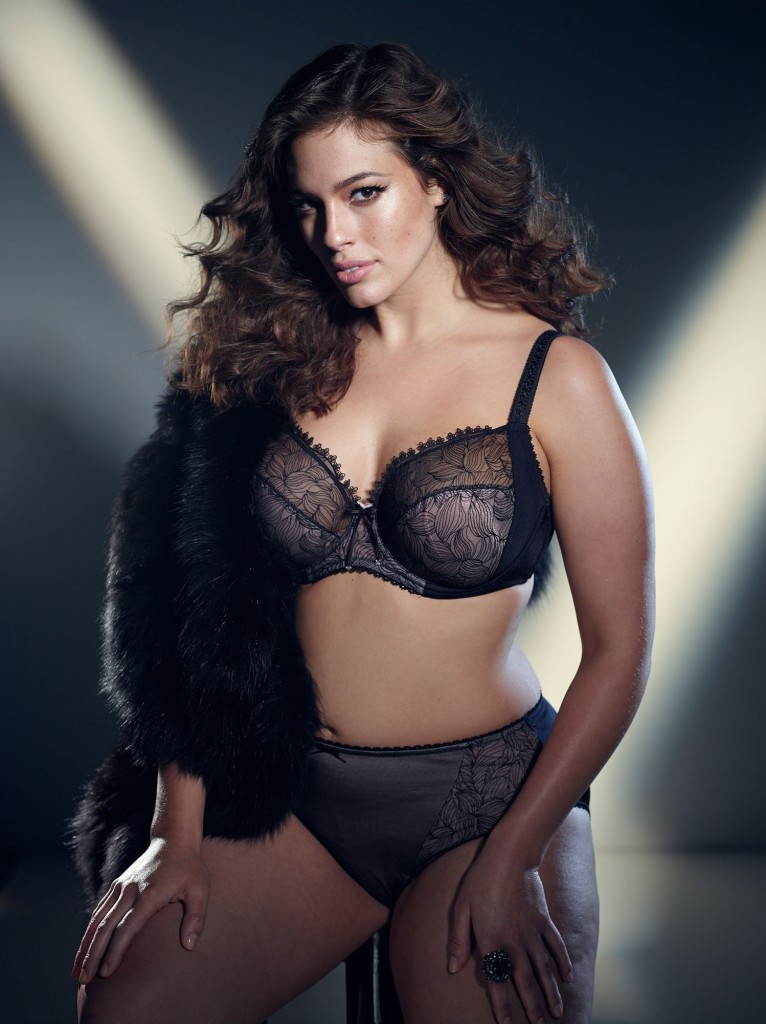 Yup, we're doing a second Lingerie of the Week post this week. I hope you don't mind, but I really like this bra.
Ever since that banned Lane Bryant commercial back in 2010, Ashley Graham has been a key figure in the plus size modeling world, especially for plus size lingerie. She regularly does campaigns with Elomi and Cacique, appears on the websites of major department stores like Nordstrom, and also features in editorials for magazines like Glamour and Vogue. Ms. Graham has definite star appeal, so it was probably only a matter of time before someone asked her to lend her name to a fashion line, and her collection for the Canadian plus size retailer Addition Elle appears to be her first foray into doing lingerie from the design side.
I have to be perfectly honest here. Most of Addition Elle pieces are kinda boring. They're nice enough, but there's nothing special, unique, or breathtaking about them. They're the same silhouettes and the same patterns I've seen from so many other lingerie labels (plus size labels included). But I think the unpadded embroidered bra shown above is something special. It has a very sophisticated vibe; I keep getting an image of layering it, alone, under a tuxedo-style blazer. Of the eight debut sets (six bra sets and two chemises), this bra is the standout, and I hope we see more pieces continuing in this same direction if the line continues for another season.
The size range for this bra is 38B thru 44DDD. While I do wish the cup sizes were higher (up to at least a G would be great), I am very happy that Addition Elle is addressing the underserved large back/small bust market. Plus size women who wear B and C cups have very few options available, and this is a legitimately beautiful one.  I also hope Addition Elle is able to extend their band sizes into the 46 and 48 range (if not beyond). The bra retails for $70.00 CAD which converts to approximately $65.73 USD. There's also a coordinating embroidered panty or thong for $28.00 CAD (approximately $26.44 USD) if you'd like to match, but honestly, the panty isn't all that remarkable. I think you should go with a girdle or garter belt instead, preferably in a nice matte black satin. With sheer black stockings, of course.
I'd love to see this line become a success. There aren't that many sexy, luxe, uptown options for plus size women, and this range could be the start of something great. I'm definitely looking forward to seeing what happens with it next season.
What do you think of the Addition Elle bra featured here? If you live in Canada, have you had a chance to see or try it? And do you think Ashley Graham's line should venture stateside?