A Fond Farewell to Farr West Lingerie
Disclosure: Farr West is a former client of The Lingerie Addict. This blog post contains affiliate links.

Editor's Note: Farr West has since been purchased and is open for business. You can find their website here.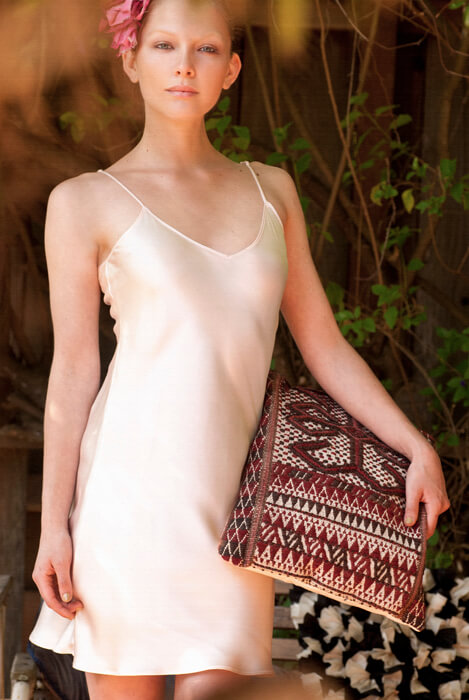 Today's guest post is written by Annmarie. Annmarie has written for The Lingerie Addict before. She considers herself to be a lifelong lingerie enthusiast, which is probably nothing but a fancy way to say "addict."
Lingerie blogs often highlight new designs and trends. Unfortunately, this article is a tribute to a family lingerie brand here in the US that is now going out of business after 45 years... a brand that I came to love and trust for more than two decades. Farr West, known mostly for its classic daywear made of high quality, anti-cling, satin charmeuse, has decided to close its doors.
It all started in 1968 when Jack and Iris Farr moved back to California after working in the garment industry in New York. They started their own company, focusing on quality and continuing to offer undergarments that were beginning to go out of favor (such as full and half-slips), as well as other designs. Some ten years later, their two children joined the business and eventually took it over. Daughter Lindsey Roscoe became the chief designer, and son Chuck Farr oversaw the day-to-day operations and financial side of the business. Chuck's daughter, Amanda, joined the team three years ago to help with marketing. At its peak, 32 employees worked for the company.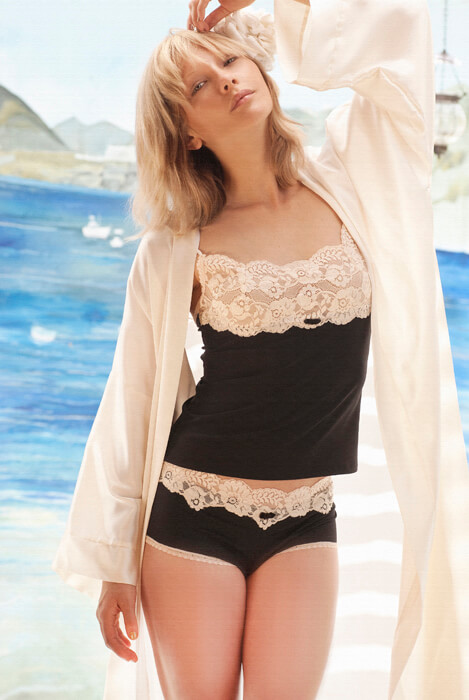 Farr West products sold its products almost exclusively through department stores around the country, and they catered to an older clientele. I suspect this may have come to haunt the company later on as demographics, fashion trends, and ways of doing business evolved. Farr West always operated in the US, but after other companies moved production overseas, they struggled to keep up with the competition. It is also my impression that Farr West took too long to adopt e-commerce. Their website went up only few years ago (and was always a little hard to navigate or get a good image of the product), and it was only a year or so ago the company finally caught up with social media. I would also argue that more diverse seasonal styles and colors could have attracted new customers.
I first stumbled upon Farr West Lingerie in Nordstrom some 20 years ago, and as I went through my drawers recently, I realized I own at least ten of their designs that have been with me for years and are still going strong. Call me old-fashioned but I love beautiful, well done, silky slips. I think they are very versatile and can be worn as daywear, lounge, or even to bed. My favorite is the Farr West Vintage Bloom, which I own in two different colors and is now available at HerRoom for $45. Pettipants are another versatile Farr West creations, and HerRoom still has some of the Heirloom Rose lace pettipants available in limited sizing. Finally, half-slips have always been one of Farr West's strengths and several of their styles in cotton and satin are still available at HerRoom.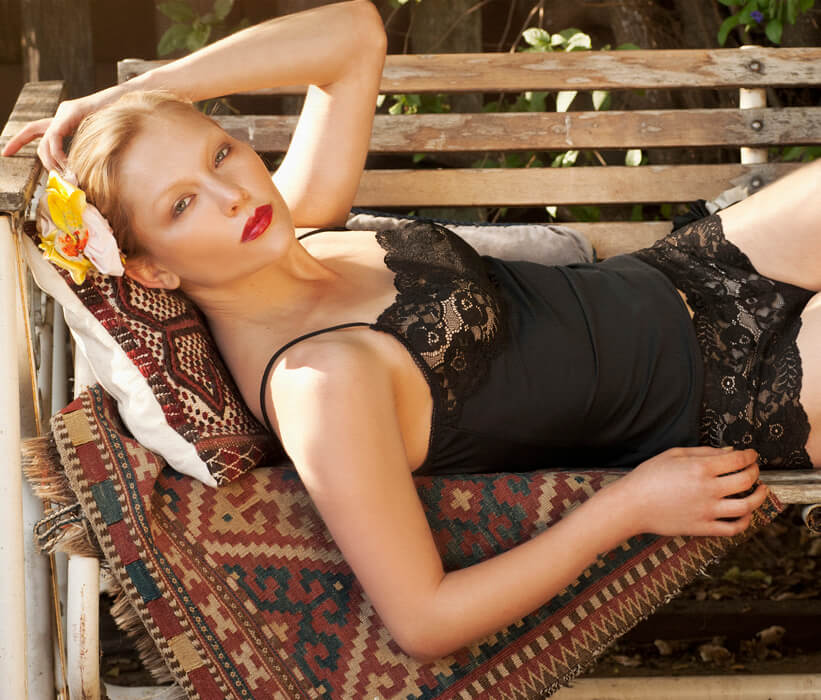 Though I felt that using plastic hardware for adjustable straps was somewhat inconsistent with Farr West's quest for quality, I understand it is often a struggle to find the right size and color metal pieces. However, I hope other lingerie manufacturers will take note that customers are willing to pay a little extra to ensure our undergarments will last for a long time without having to alter them once the plastic pieces break (as they often do).
Regardless of all that, though, I'm still extremely appreciative for what Farr West had to offer all these years! I truly hope other designers are taking note and will be able to pick up from where this great company has left off.