Danielle Wood Lingerie - Holiday 2013 Lookbook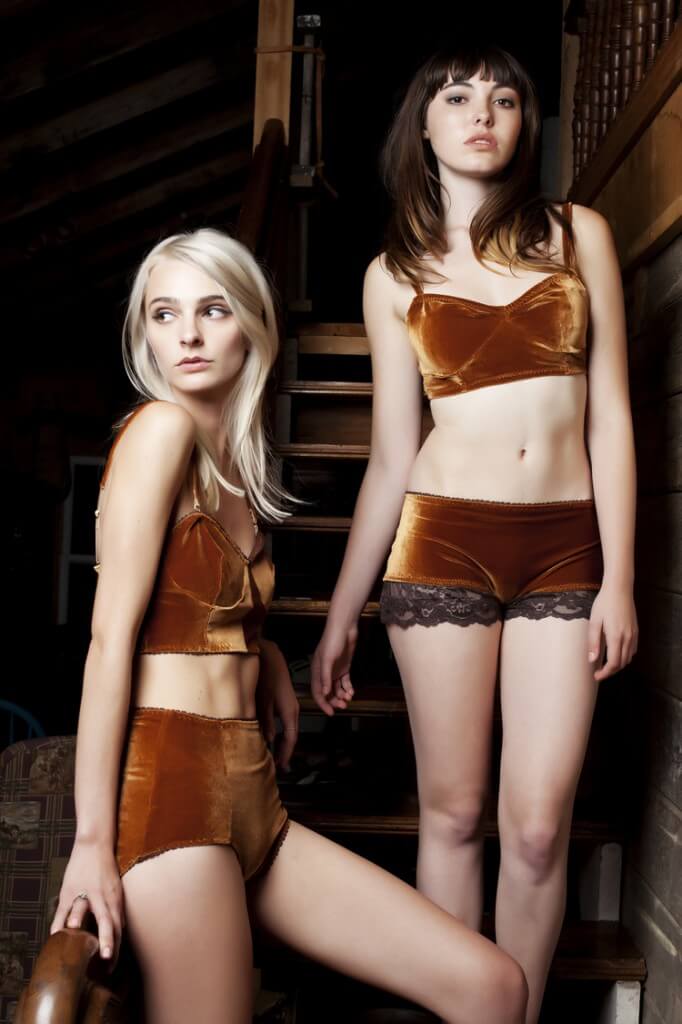 Danielle Wood is an indie lingerie designer I've only recently heard of, but I quite like their aesthetic. Their Holiday 2013 collection consists of lushly textured velvet lingerie sets with simple, vintage-style cuts. I also liked the styling of this shoot in a rustic farm house; it adds to the brand's cozy, comfy, informal appeal. Photography is by Alex Wein. Hair and Makeup is by Antoinette Yoka. You can purchase Danielle Wood Lingerie from Etsy here, and follow them on Tumblr here.
What do you think of Danielle Wood lingerie?