Triumph by Helena Christensen A/W 2013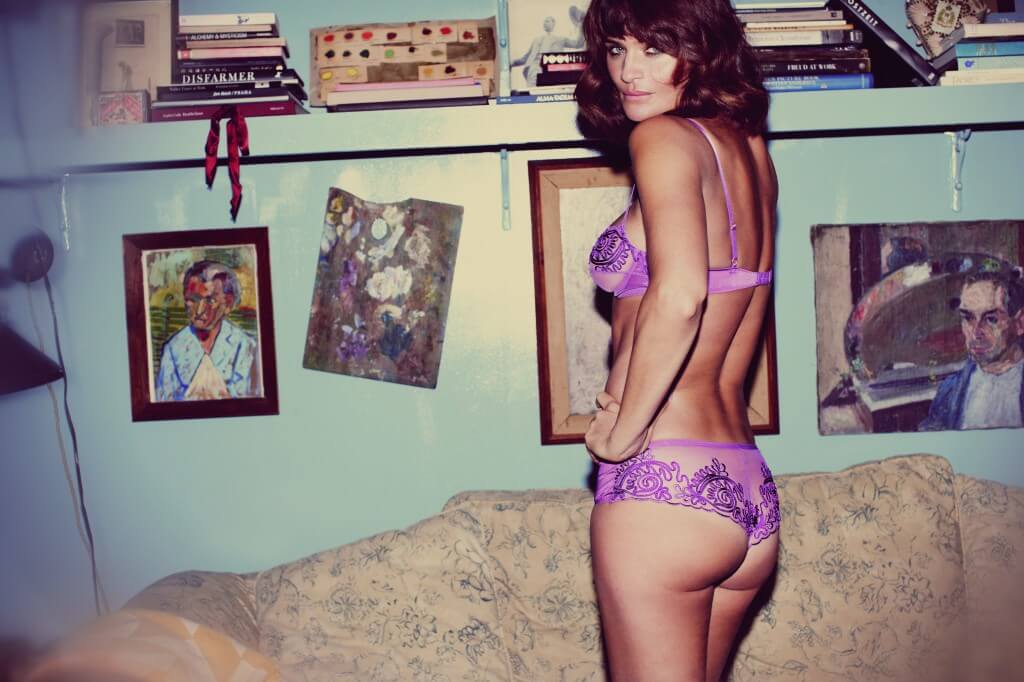 Triumph isn't a lingerie line that's been on my radar all that much. Of course I've heard of them (the company has been around since 1886, after all, and we have a review of their 'Doreen' bra on TLA) but with relatively no American presence or press until very recently, they just weren't a name that came readily to mind when I thought "lingerie." However, with the opening of a brand new stateside brick-and-mortar store as well as a dedicated US e-commerce site, this bastion of the industry is ready to make some inroads into the United States.
I don't know if Triumph was really known for being fashionable before they partnered with Helena Christensen, the 44-year-old supermodel, to make her the name and face behind a new, more editorially-friendly line of lingerie. While this partnership has been going on for several years (it started in 2011), none of the pieces from previous collections have really stood out to me. I mean, I'm sure I saw something I liked (I see something I like most everyday from everyone), but it just wasn't memorable. I didn't feel an urge to buy, and I certainly didn't feel an urge to share anything here. That's all changed with this season's Helena Christensen collection though.
I am simply enamored with the embroidery on the Elysia pieces. It's just so luxe; I'd want to wear the bodysuit out in public with a pair of high waist tuxedo pants and a tuxedo jacket (assuming I could inconspicuously cover my nipples, of course). This is the kind of statement piece I expect from a model-brand collaboration; editorial but still accessible (and saleable). The same embroidery on the bright lilac is a wonderful pop of color and perfect for brightening long winter nights. I also love that Ms. Christensen herself is the model for the collaboration; I don't know of many other lingerie models in their 40s.
I've never personally worn Triumph, so I can't speak to their size range or fit or any of that (which is part of why these collection features aren't reviews), but the bodysuit and bras come in sizes 32B to 38C. Knickers come in sizes 8 thru 16 UK (4 thru 12 US), and chemises come in sizes S, M, L. The bodysuit retails for £155.00 (approximately $249 US), and the bras retail for £68.00 (approximately $109 US). In terms of critiques, I will confess to being disappointed that the high-end, designer range doesn't come in more sizes. Triumph's "regular" brand makes bras in up to a 46 band and up to a G cup. While I do understand when small or new lingerie brands can't extend their size range (small company = small budget), I'm not sure the same factors apply to a major player like Triumph, and 34B to 38C is narrow by anyone's standards. I also know the type of lace can affect the size range a brand can produce, but I don't know if that was relevant here (not being someone who knows much about sewing or fabrics), so if you can perhaps offer some insight, please do!
What do you think of this season's collaboration with Helena Christensen? Is Triumph a brand you've tried before? And if so, how is the fit?