Introducing... Alexandrea Anissa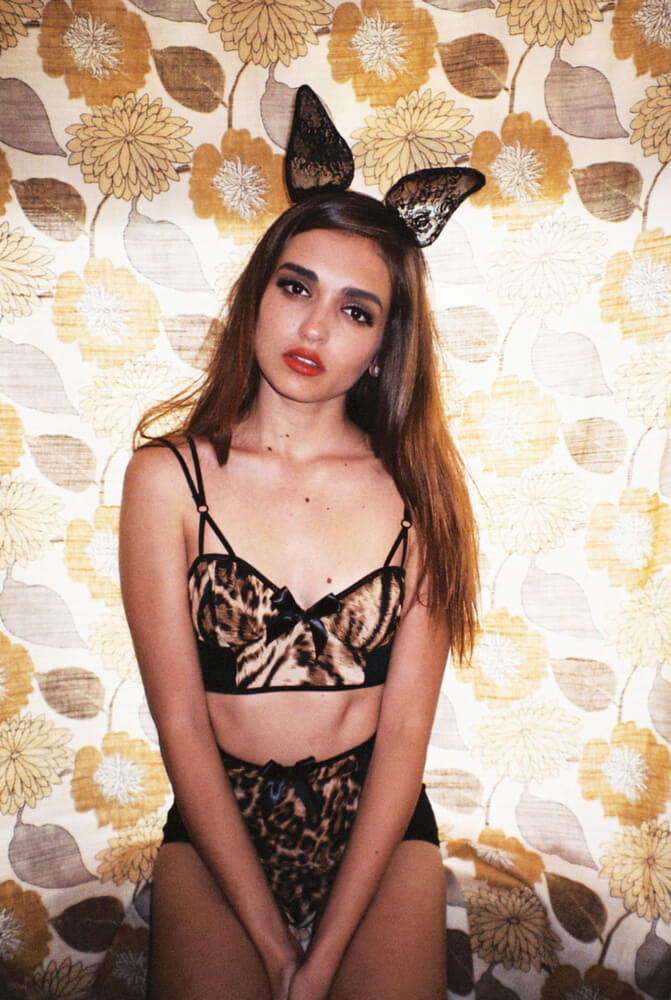 I first discovered Alexandrea Anissa's lingerie via Instagram, and I was immediately attracted to her designs. They're really fun and youthful and irreverent, and the entire collection has a definite point of view (something many new designers struggle with). I'm no expert, but the whole thing feels very punk to me; there's so much unapologetic attitude here (especially when you see the spiked accessories), that you can't help but love it all.
Alexandrea Anissa pieces are available in sizes XS thru XL, and all items are handmade to order; the designer requests allowing 1-2 weeks for your lingerie to be constructed. Photographer for the photos in this piece is Hana Haley. The model is Frances Tomei.
What do you think of Alexandrea Anissa? Is she one to watch?