Zana Bayne Leather Harnesses and Bustiers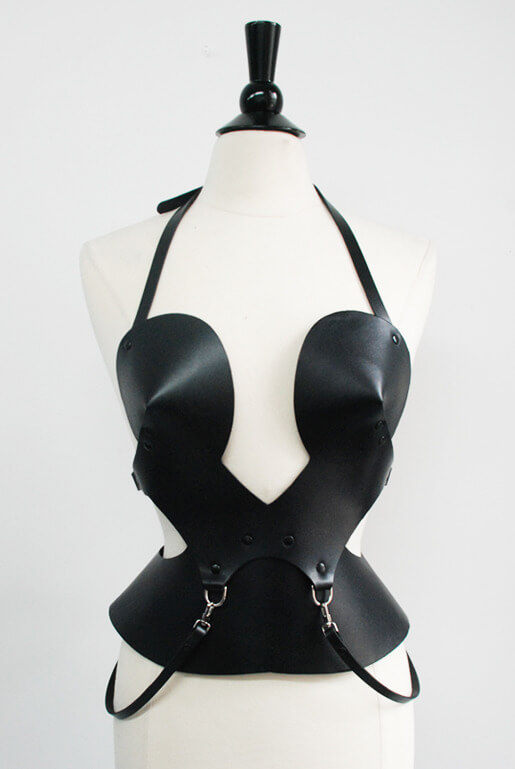 I don't even remember where I first encountered Zana Bayne's work (though I'm guessing it was Tumblr), but I do remember thinking, "I have to write a blog post about this!" the instant as I saw it. Zana Bayne works exclusively in leather, and all pieces are 100% handmade to order in New York. There's something very dark and fetish-y about Zanz Bayne's pieces, but also something very special about them. While I can't think of anywhere I'd wear a leather bustier (I just don't think I can rock this look), I'm sincerely hoping someone I know buys a piece and models it.
What do you think of Zana Bayne? Is this kind of leatherwork your style or not?