Lingerie Fashion Week Spring/Summer 2014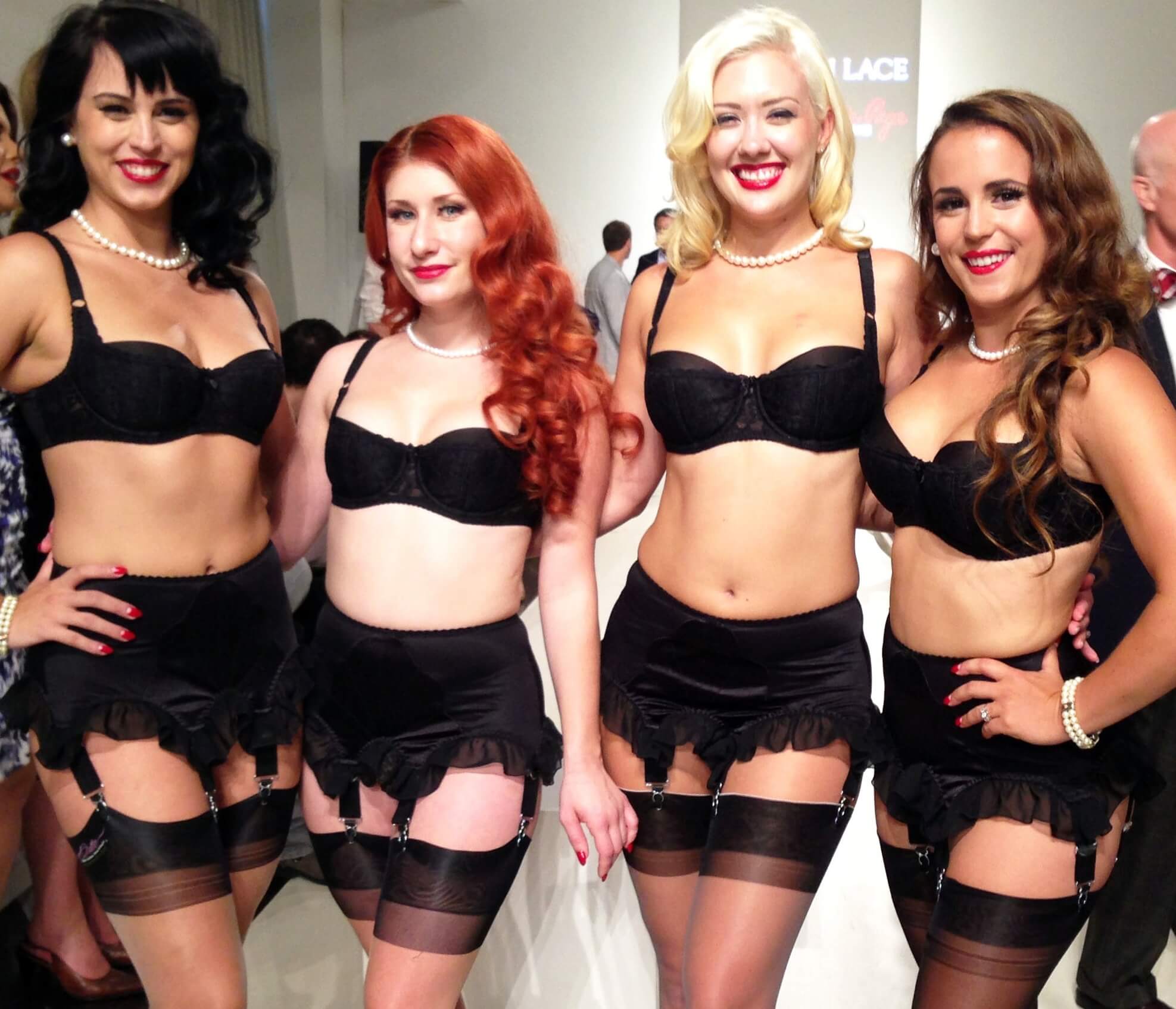 The 2nd season of Lingerie Fashion Week was in full swing last week showcasing more brands and touting more sponsors (including TLA!) than its previous opening season. And with a schedule corresponding with the Curve Expo Lingerie Show and the Lingerie Collective Show in NYC, attendance was up from last season as crowds buzzed about the highlights of new and returning brands.
Similar to last season, the three-day event included runway shows and presentations as well as surprise burlesque entertainment, a photography exhibit and informational lecture. There was much more fanfare and people to see with an array of press and bloggers in attendance – a great sign that lingerie is continuing to grow in importance within the fashion world and deserves the same recognition.
I was fortunate enough to attend a few of the showings and was impressed by what I saw. Lingerie FW is a great place to explore new designer labels as well as keep up with some of our favorites. Here are a few of the brands that showed this season.
Bradelis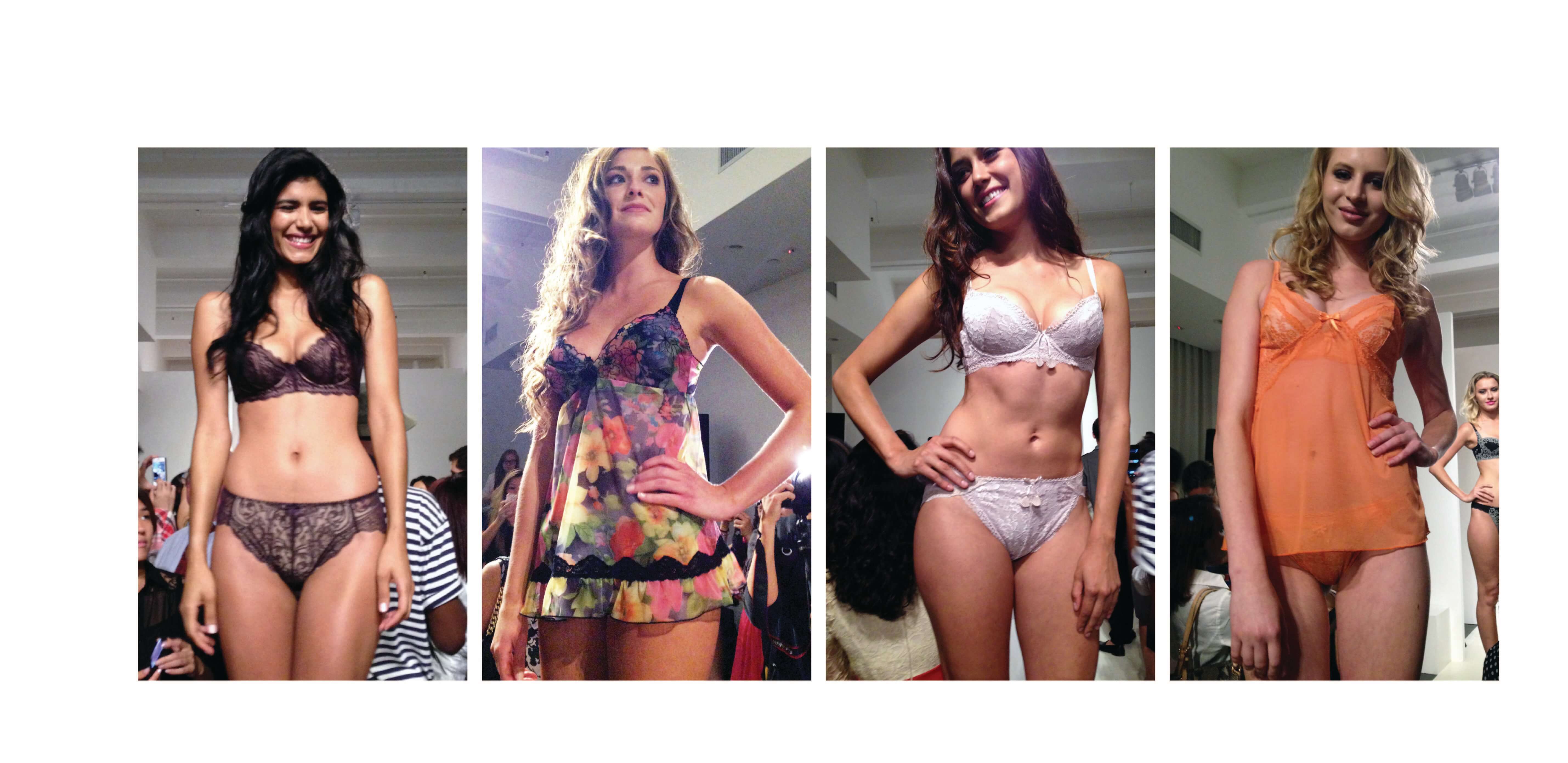 Kicking off Lingerie FW on Thursday evening was the Bradelis runway show and presentation. All seats were full as the display of colorful and feminine pieces floated down the runway exuding an air of luxury and craftsmanship in delicate lace, embroidery and chiffon. With 3 retail locations in NYC this Japanese/American brand is well known for their unique fit process utilizing a 3-step method to ensure a proper fit customized to each individual woman. While they offer a wide range of sizes to suit many women the focus of the show was on the fashion aspect highlighting bra and panty sets as well as camis and babydolls that are feminine and flirty enough to appeal to an variety of tastes.
Uye Surana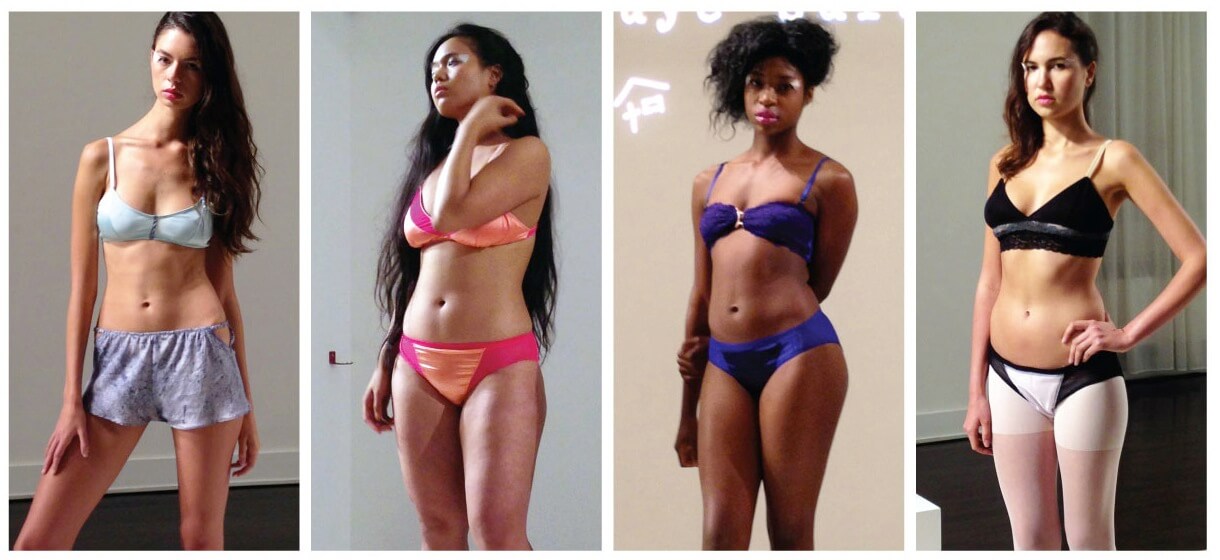 The 2nd day of Lingerie FW saw a return of Uye Surana and her new collection of soft and flowy pieces with a modern edge. The presentation consisted of 7 styles displayed on an assortment of diverse models and included bralettes, panties and loungewear. The pieces looked effortless and chic in her signature silky lightweight fabrics with hints of ruching as well as tonal color blocking and inconspicuous cut outs. Most of the styles are hand crafted in NYC and are designed with sophistication and wearability in mind making them both sustainable and timeless.
Lola Haze

New to Lingerie FW this season was Lola Haze and her collection of glamorous and playful underthings. The 7 models exhibited an exciting selection of showstoppers with charming elements of intrigue, including unique and seductive fabric mixing, luxurious drapes and bold pops of color. As the presentation progressed, each model rotated backstage, one by one, reappearing minutes later in new pieces reflective of the lines' alluring sense of surprise and keeping the collection fresh and interactive for the audience.
Secrets in Lace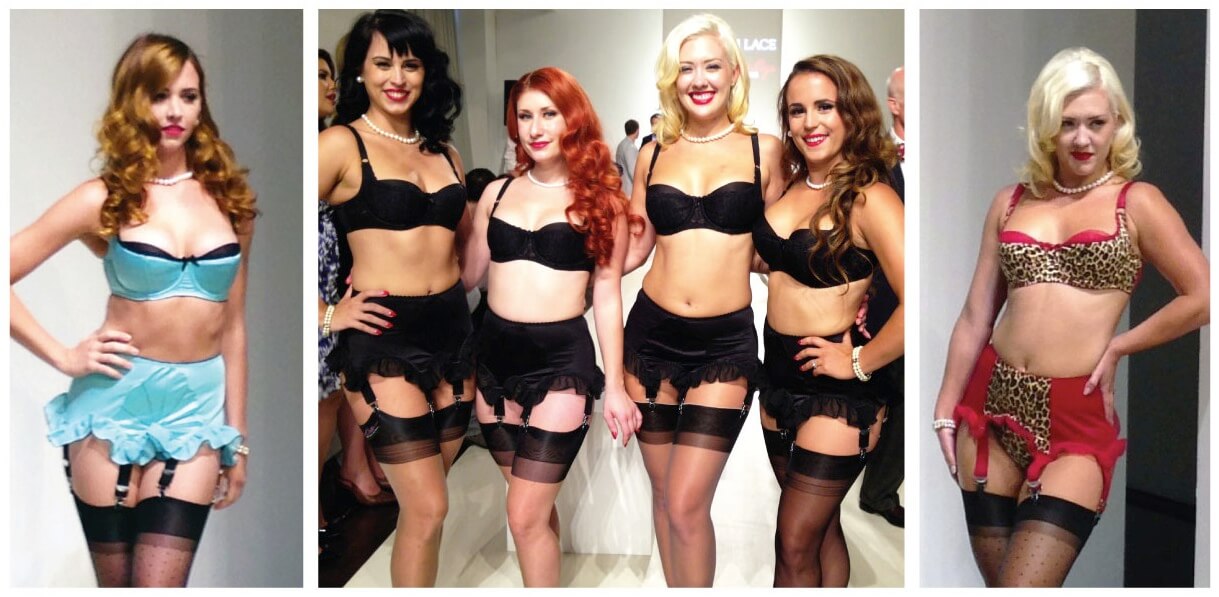 Retro inspired brand Secrets in Lace put on quite a show featuring authentic nylon stockings for the Dita Von Teese and Bettie Page lines as well as coordinating Bettie Page lingerie. These nostalgic pieces were not only sexy to look at but the burlesque act that accompanied them made for a fun and memorable experience as three pin-up models stripped, danced and strut themselves down the runway to the delight of spectators. Each collection consisted of 3 piece sets including padded bras, high waisted panties and vintage garter belts supporting the thigh high hosiery that they are best known for. The stockings are offered in various heel styles in solids and dots, all with the signature back seam reminiscent of the 1950's originals. After the show designer and CEO Daniel Whitsett came out to explain the detailed production process used on each stocking leaving viewers with a new perspective on its quality and craftsmanship.
Lingerie Fashion Week will be back again in February 2014. Which brands would you like to see join for the next season?