Lace Appliqué Lingerie: What It Is and My Favorite Lustworthy Pieces
Disclosure: This post contains affiliate links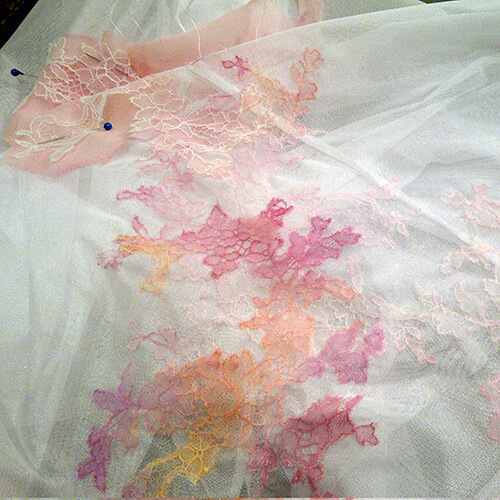 Lace appliqué in progress --- each piece has to be individually placed and pinned securely before stitching!
As a student in my final year of lingerie school, the past few weeks have mostly comprised of delicately hand-sewing lace appliqué --- it's a technique that features heavily in my final collection, and a technique I consider one of the most exquisitely beautiful in the entire world of lingerie.
The technique usually involves cutting out individual motifs from a piece of lace, placing them on a fabric base, and carefully stitching around the edge to hold it in place. Sometimes the scallop (edge) of the lace is used instead or the motifs are ready-made. Often designers will also choose to have the fabric underneath the appliqué cut away so that the lace sits directly against the skin.
As far as embellishment techniques go, it's among the most expensive (perhaps only second to heavy beading!).  It's time-consuming and extremely specialised --- usually in the industry, a tight zigzag machine stitch is used to sew the lace down. The machinist has to carefully go around the edge of the delicate and complex motifs, without encroaching too much on the lace design and covering it up with thread. Some particularly high-end designers even choose to hand-stitch their lace. I can testify that this can take hours and hours to complete, but results in totally invisible stitching on the outside of the garment and an impeccable finish. As a consequence, you most commonly find this technique in very high-end lingerie and corsetry --- with a price tag to match!
Here are a few of my favourite examples of the lace appliqué technique being used in the lingerie world at the moment: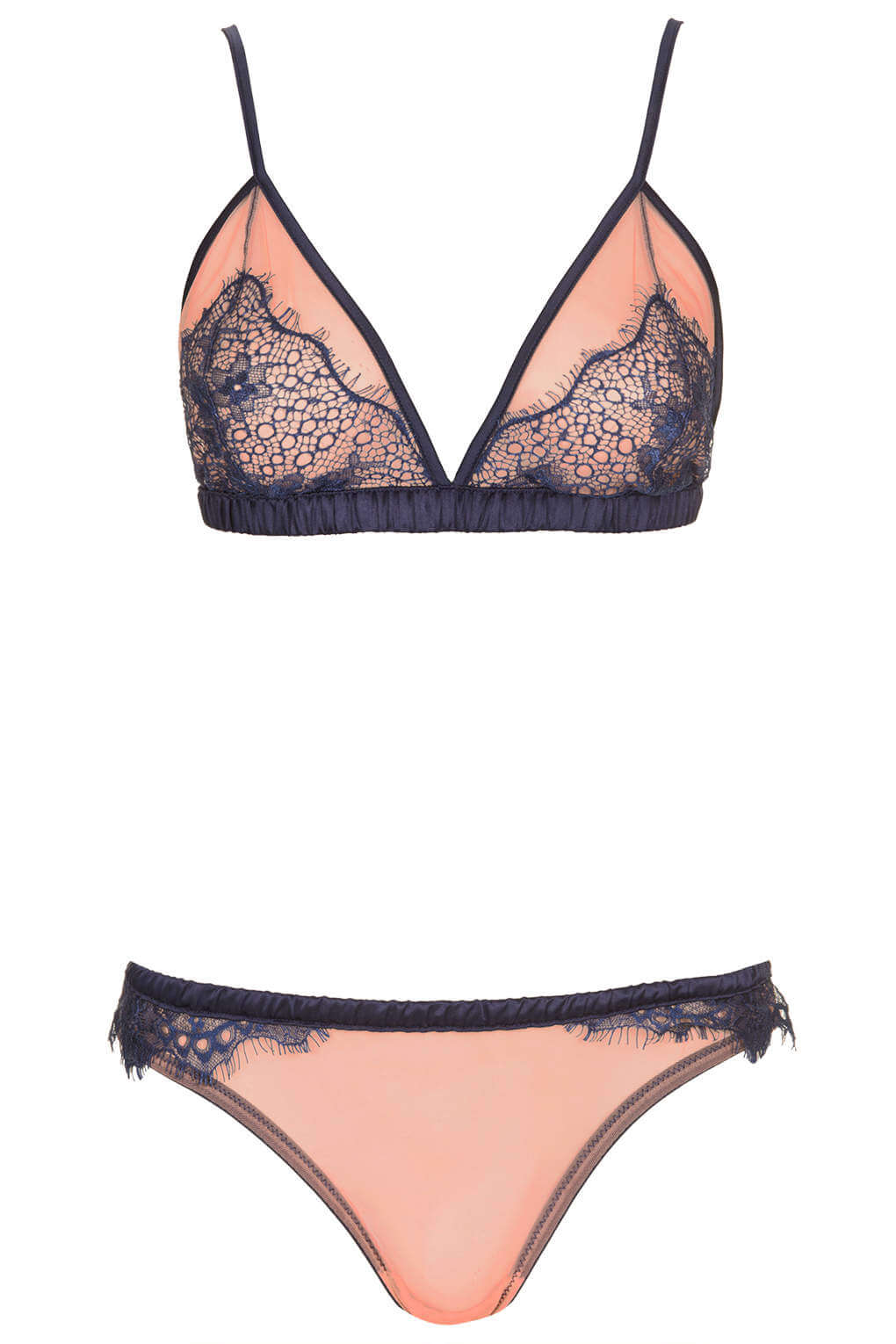 Topshop - bra £20, knickers £8
I love how this Topshop set uses the lace scallop over a mesh base - the mix of sheer with a dark lace would look amazing and graphic against the skin. The navy tone of the lace also gives the set an elegant subtlety.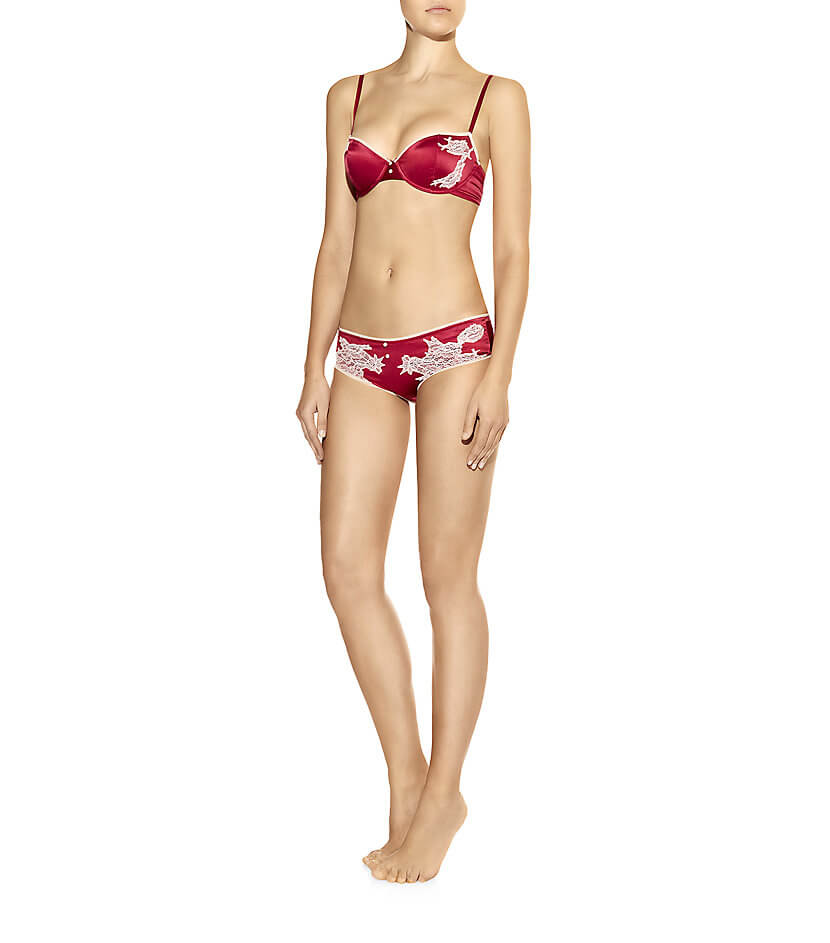 Elle Macpherson - bra £65, brief £36
The red silk of this set is gorgeously opulent - I also love how the lace isn't symmetrically placed, giving it a much more organic feel.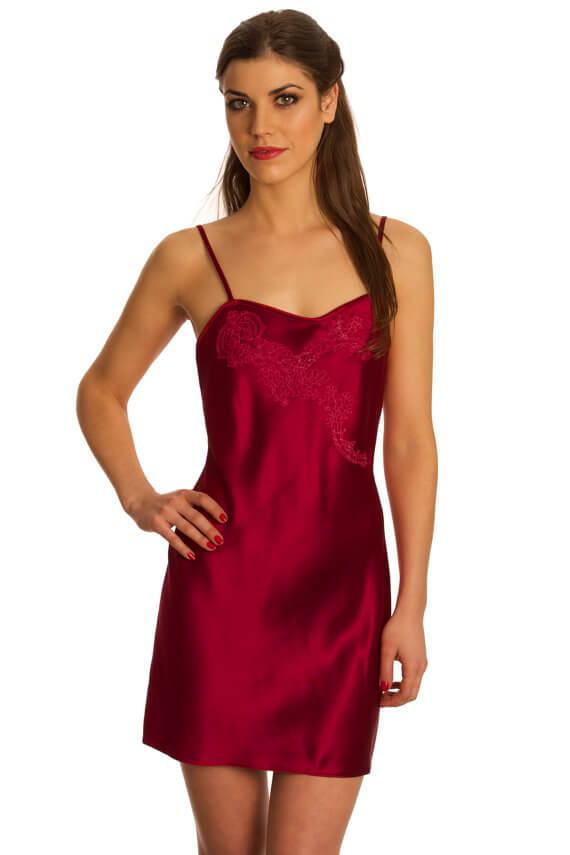 Angela Friedman - slip $265
I adore the richness of colour subtlety of the appliqué in this one-off piece by Angela Friedman --- gorgeous and sophisticated.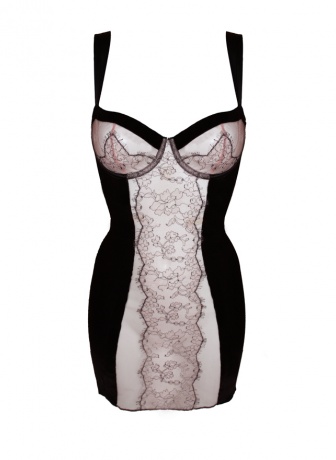 Fleur of England - babydoll £275
This babydoll has been on my lust list since I first saw it at a tradeshow --- the combination of the delicate black thread Chantilly lace over peach tulle is absolutely stunning.
Ava Corsetry - corset £695
I love the drama of this corset --- the deep red silk paired with decadent corded lace appliqué and crystals make for a truly beautiful showpiece.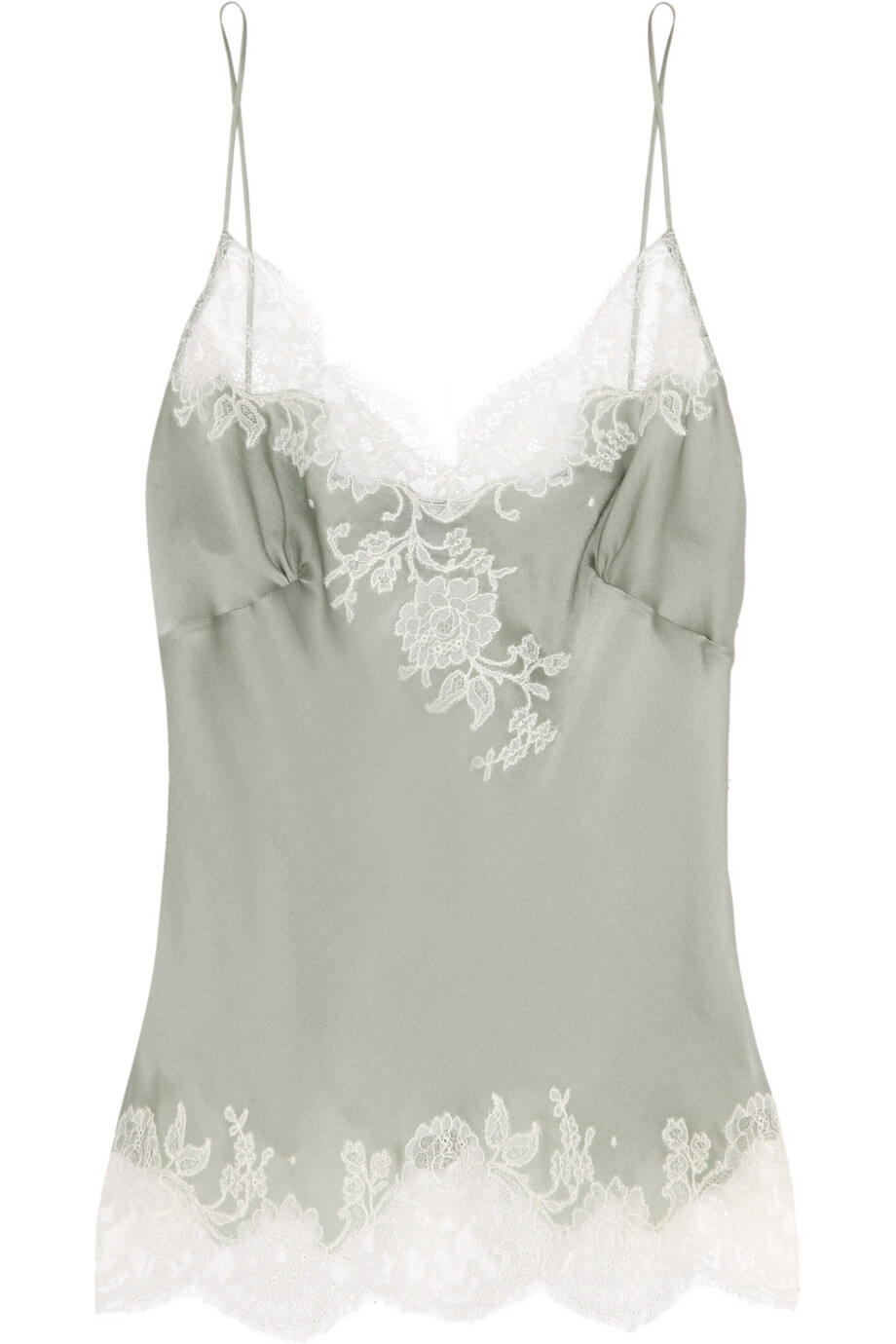 Carine Gilson - camisole £565
I consider Carine Gilson's designs the epitome of luxury in the lingerie world --- having seen it in person, the quality of her garments are impeccable to none --- the stitching is so tiny it's near invisible! This camisole has such an elegant and classic colourway --- the embellishment is so delicate and perfect.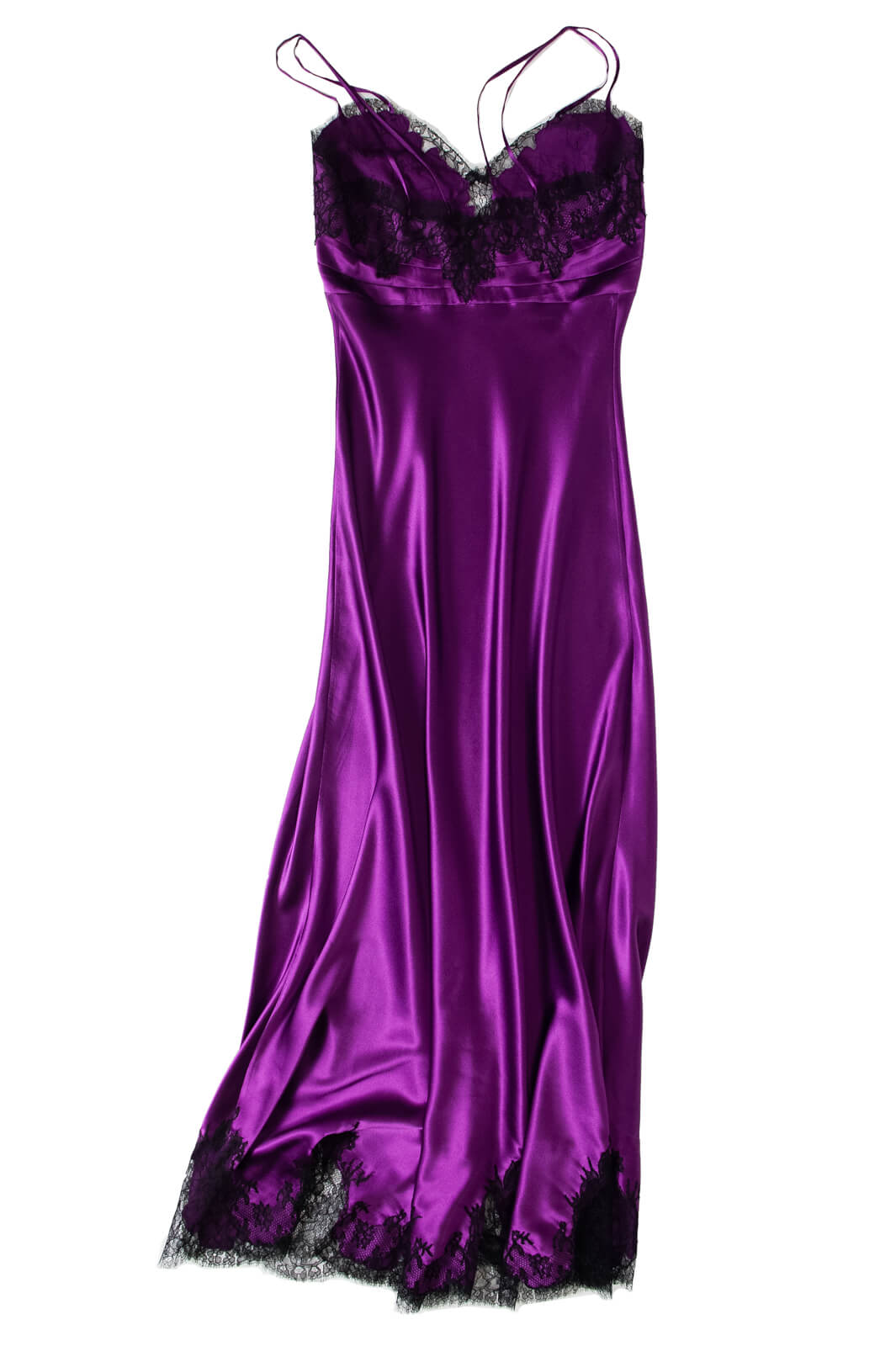 Layneau - gown $2200
This gown by Layneau is a real showstopper --- floor length silk with gloriously delicate Chantilly lace edging on the neckline and hem. Those twin spaghetti straps set the whole garment off beautifully.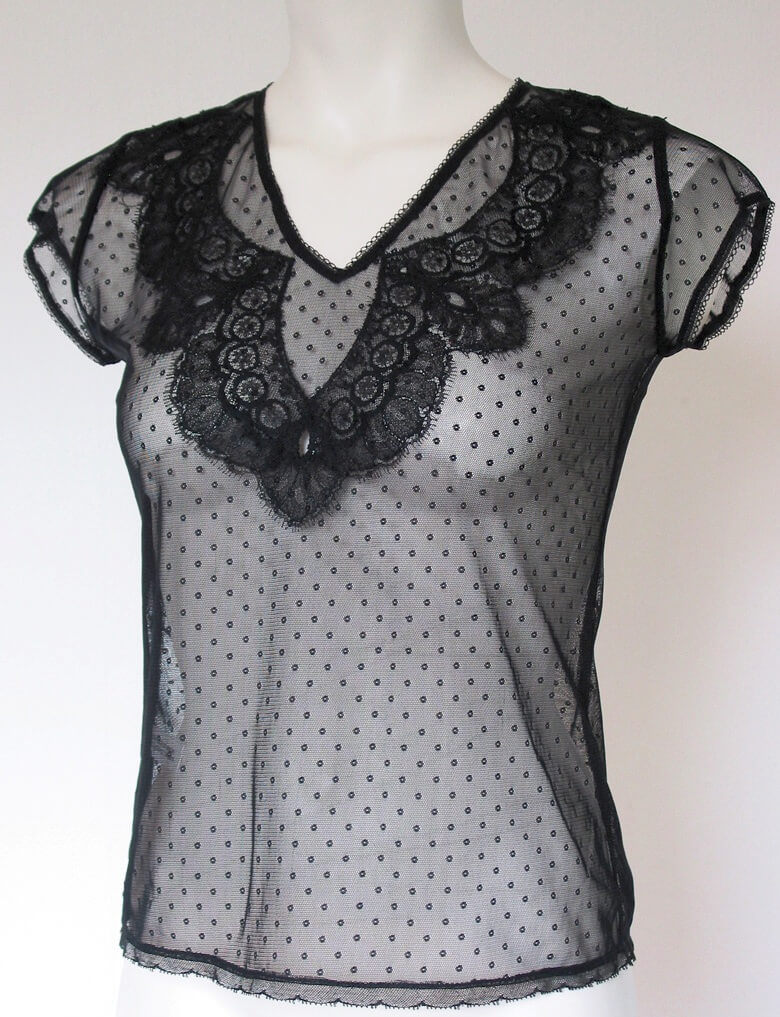 Shell Belle Couture - t-shirt £90
I love how this garment blends the boundaries between lingerie and outerwear --- plus sheer mesh and gorgeous lace are a win-win combination!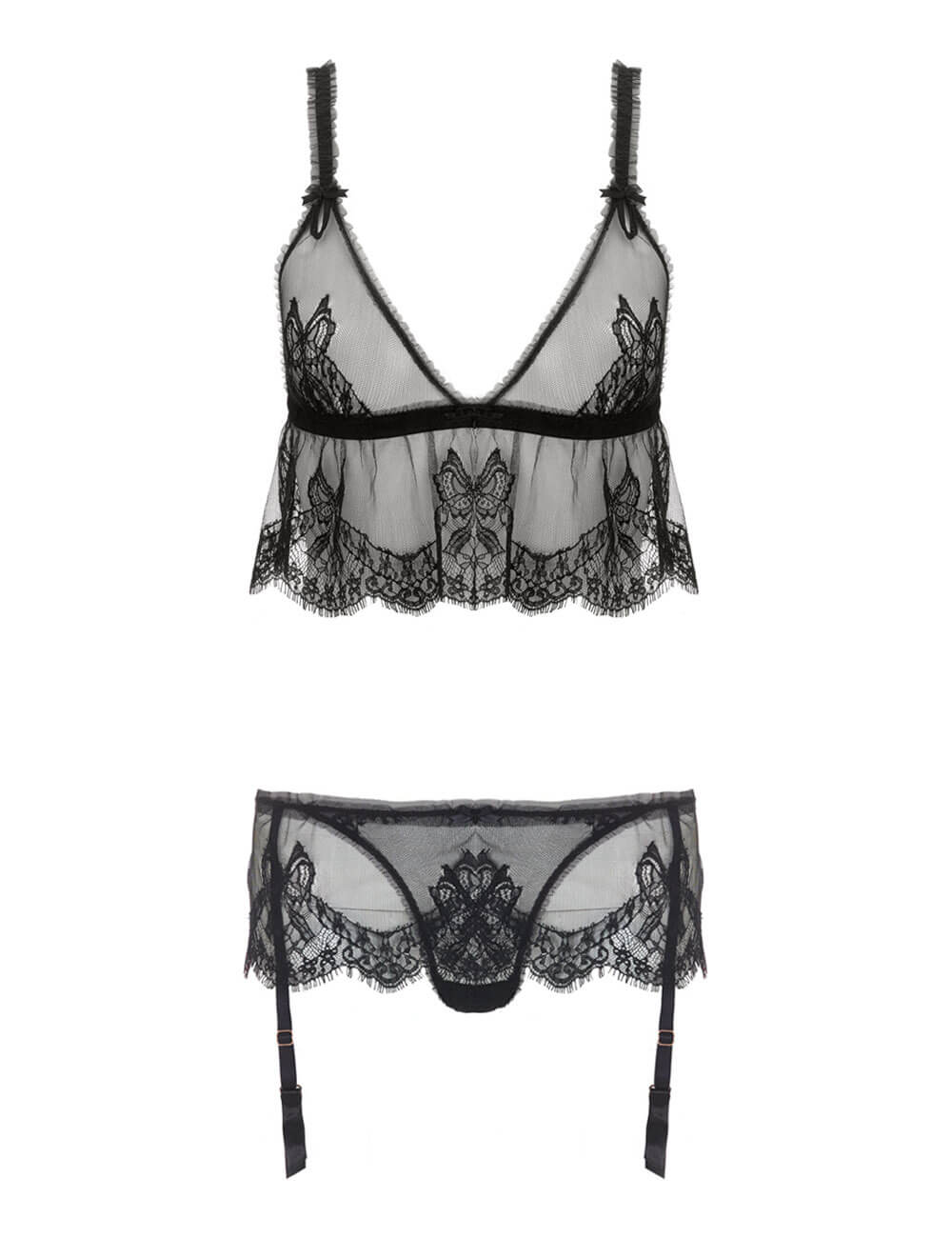 Myla - soft bra and brief £550
I adore the delicacy and frivolity of this chiffon and Chantilly lace set --- the scallop frill on the bottom of the bra is absolutely divine.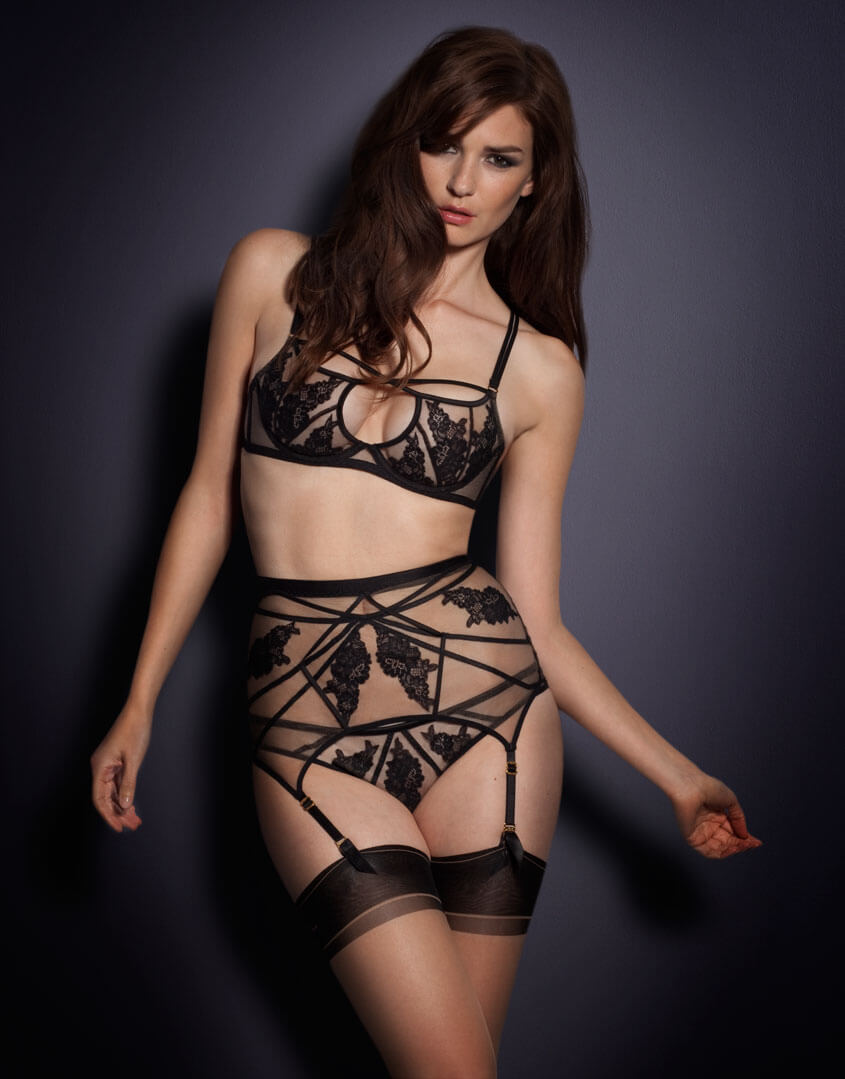 Agent Provocateur - bra £125, suspender £165, brief £95
I've seen this 'Demelza' set by Agent Provocateur everywhere since its release, and with its unusual graphic strapping and delicate lace accents it's easy to see why! I love how strong this design is; my only peeve is that this lace has been bonded (glued rather than stitched) which has left it with a slightly cripsy texture!
Readers: how do you feel about lace appliqué? Which of these designs is your favourite?