Hopeless Lingerie: Introducing 'As Above, So Below'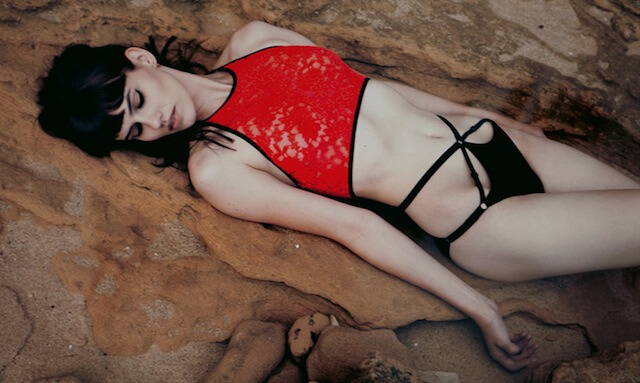 From the very first collection, I've loved Hopeless Lingerie. Gabrielle 'Gaby' Adamidis, the woman behind Hopeless, is an indie designer who constantly pushes herself; her unique aesthetic is clearly visible in every single collection. And Gaby's commitment to ethical design and production has made me more cognizant of these issues as well.
To be perfectly honest, I'm not the most cerebral of fashion lovers. I can't really get into a technical appreciation of design... that's not what draws me to lingerie. But I can tell you what I like. And I really like this. The 'As Above, So Below' line is available to purchase now from Hopeless Lingerie's website. All pieces are available in XXS-XXL. Custom orders and custom sizing are available as well.
What do you think of Hopeless' latest collection?