Bespoke lingerie: On Why You Should Give the Designer Creative Freedom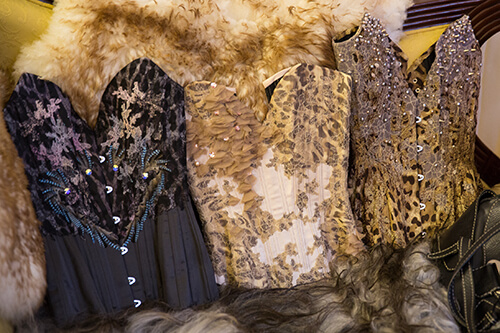 Sparklewren corsetry, photography by Peter Laskowski
I'm a strong believer that if you're going to spend a lot of money on something, it should be spectacular, particularly when it comes to lingerie. I'm not the most practical of people, and aesthetics tend to override practicality in almost every area of life. If I'm going buy an expensive piece of lingerie, I want it to be something beautiful – especially if I'm ordering a custom or bespoke piece. It should be something unique and unusual that you wouldn't be able to find elsewhere.
Whilst some people turn to buying bespoke lingerie because they're looking for someone to make existing ideas a reality or help them find a perfect fit (which is of course perfectly understandable and more than reasonable), there is another side to the coin you should perhaps consider: giving the designer creative freedom.
If you're buying from a particular designer, it may well be because you love their design style. To order something bespoke and then to either totally dictate the design yourself or go for something basic seems like a missed opportunity --- bespoke is your chance to let a designer create something absolutely exceptional, just for you.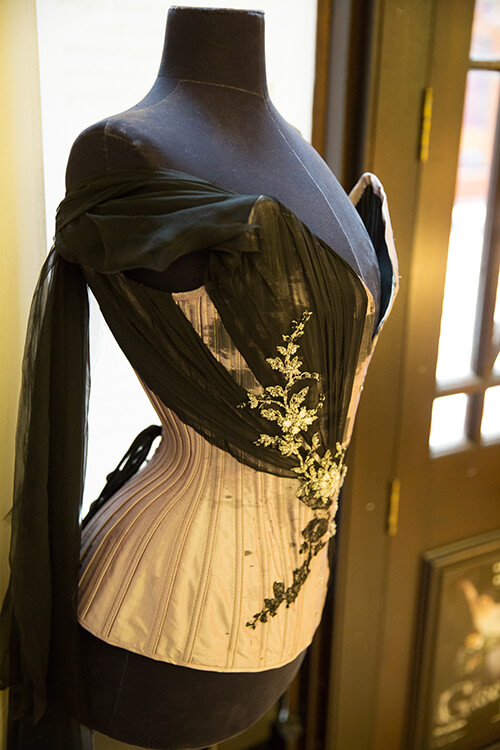 Sparklewren corsetry, photography by Peter Laskowski
The idea for this post stems from the fact that I was recently lucky enough to commission a corset from Sparklewren. I've owned quite a few corsets in my time, with several of those being custom orders. However, this was the first time I did not dictate what I wanted in my corset; previously I'd specified exactly which fabrics, trims and embellishments I wanted down to the very last detail. And whilst I was happy with the final garments, I was never totally bowled over by them: they were what I expected. Pretty, but not exceptional.
My experience with Sparklewren was totally different. Seeing Jenni's work made it near impossible to decide what I wanted – each of her corsets is a work of art in its own right. How was I meant to choose between all the possibilities?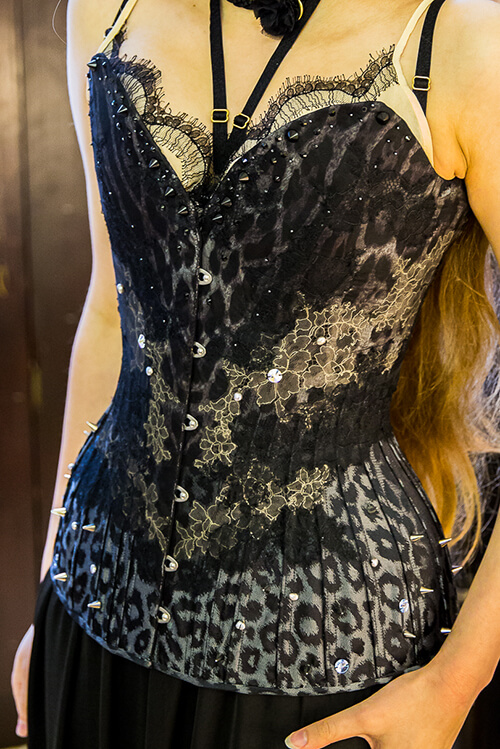 My final Sparklewren corset, as inspired by moth wings. Photography by Peter Laskowski
Well, the answer was I didn't have to choose at all. I let my corset be Jenni's vision, to create something that she could get excited about; and I'm incredibly glad that I did, because I couldn't be happier with my final corset – it's a true signature Sparklewren piece, and not something stemming from my own imagining. Whilst she checked in with me on each of her ideas for shaping, colours and embellishment, once she had my approval it was all her ideas. I'm in love with the final design, and it's something I could never have conceived by myself.
This experience got me thinking – I definitely have plans to purchase more bespoke corsetry and lingerie in the future, and I don't want it to be something I've partially designed myself. If you approach an independent designer to make you something extra special, consider letting them decide on the design for you. Sure, it might be a risk, but where's the fun in knowing exactly what you're going to get?
There are some incredible independent brands out there that will make bespoke pieces at a range of price points. Here are just a few of my favourites: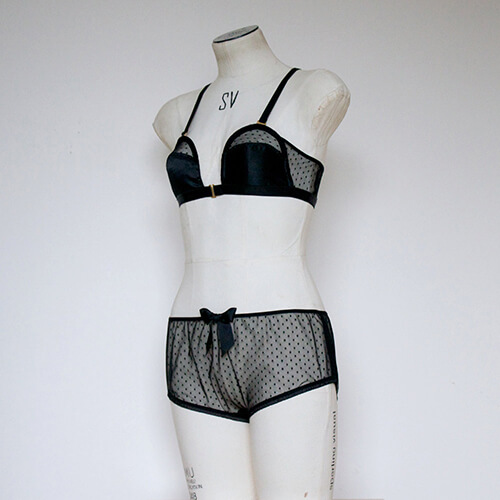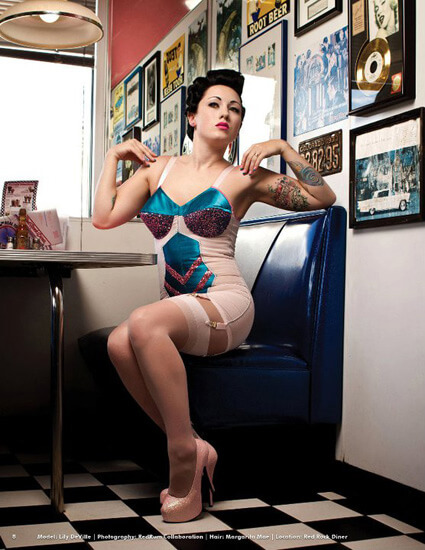 Model: Lily DeVille, photohraphy: Redrum Collaborations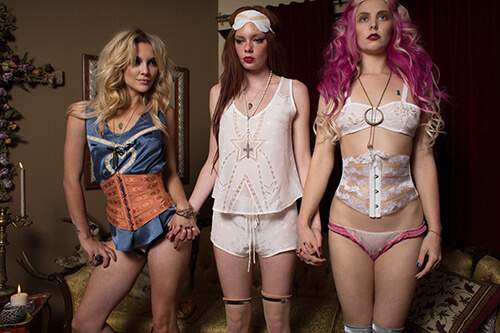 Image by Antonette Streeter Photography.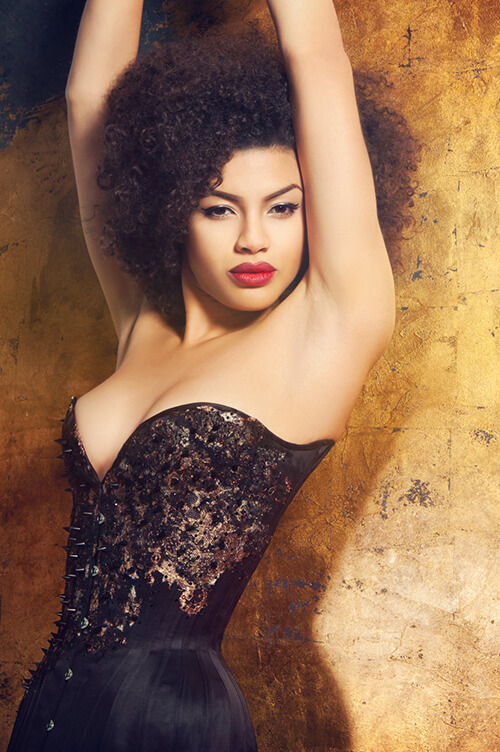 Model: Samio Olowu, photography: InaGlo Photography
Readers: have you ever bought bespoke lingerie before? What was your experience like? Did you have an exact idea of what you wanted in mind or did you give the designer creative freedom?