Fred & Ginger Lingerie: A/W 2013 & Bridal Collections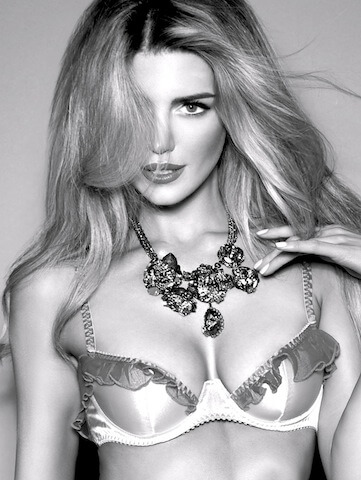 Fred & Ginger is a luxury lingerie label out of the UK that was founded by Victoria Holt. The brand is known for using 100% French silks and for making all their items in the UK. This blog post features pieces from two different collections: the Neon 'Tropical Paradise' range and the Bridal 'White Russian' line. The Tropical range will be available from this summer, and the bridal range will be available beginning January 2014. I haven't tried Fred & Ginger before, but if you have, I'd love to hear what you think in the comments.
Fred & Ginger's bras available in sizes 30 C-E, 32B-DD, 34A-DD, 36A-D. Knickers are available in sizes S-L.