A New Take on Nudes: Hidden Silhouettes and Erotic Art
Oftentimes, when I write an article on TLA, it's less about pushing a product, and more about preserving a memory. I imagine that's at least part of why the site isn't as profitable as it could be. I've mentioned before how there just isn't much available when it comes to lingerie archives, so if I want to remember a collection (or if I want it to be accessible to others later), writing a post here is the best way to do that.
Today's article will be a little quickie (no pun intended). Erotic art toiles and nude figures in lingerie have been an off-and-on trend for the last few years. In fact, I covered them on Racked back in 2017.
While the motifs are not a frequent occurrence, these nude figures are intriguing, as they make the subtext identified with lingerie (sex, sexuality, nudity, eroticism), the text text. Though I anticipate a industry-wide regression in as far as new and exciting prints and embroideries, I can't help but hope we might eventually see more of these "new (art) nudes."
I'd love to hear your thoughts on this motif. None of these are new collections or prints (with one exception). However, each is interesting in its own way. Do you have a favorite?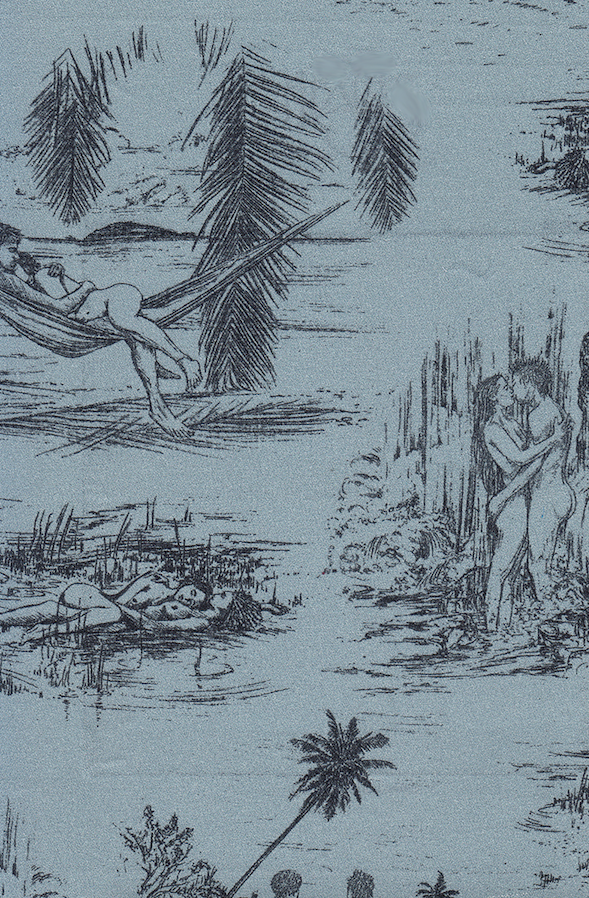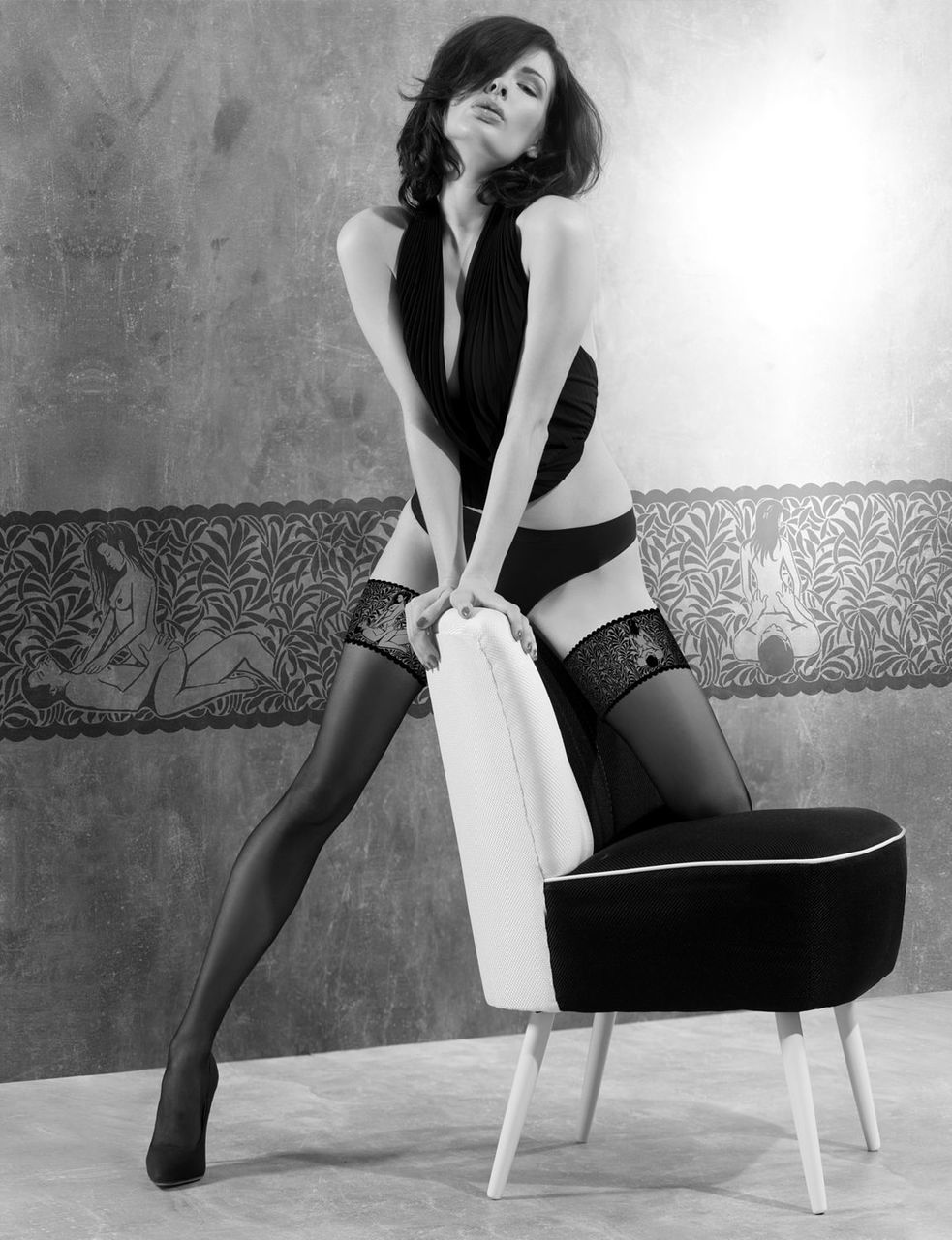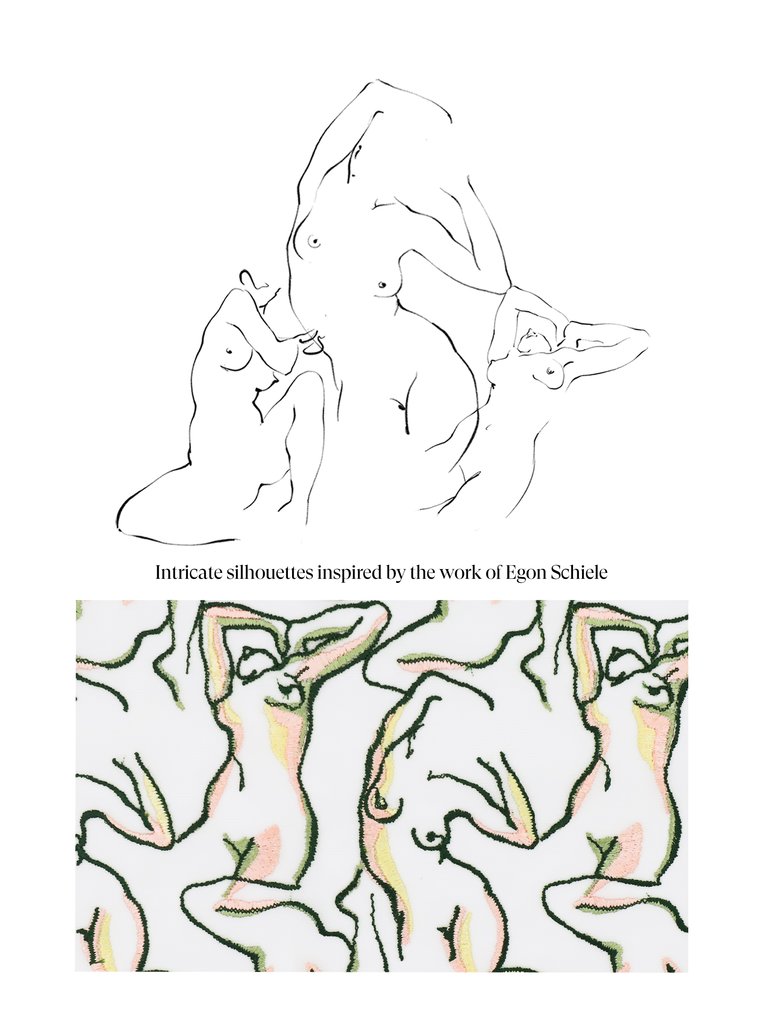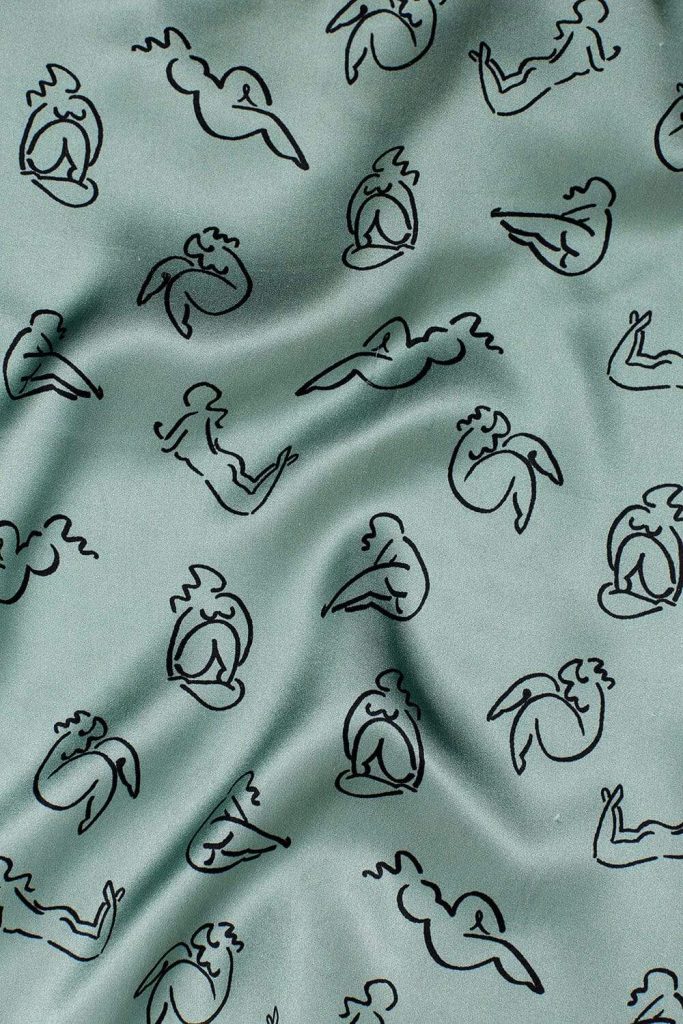 Addendum: This addition was sent by TLA reader Sasha, and it's too wonderful to not include here. From Ghost Garden, a French label.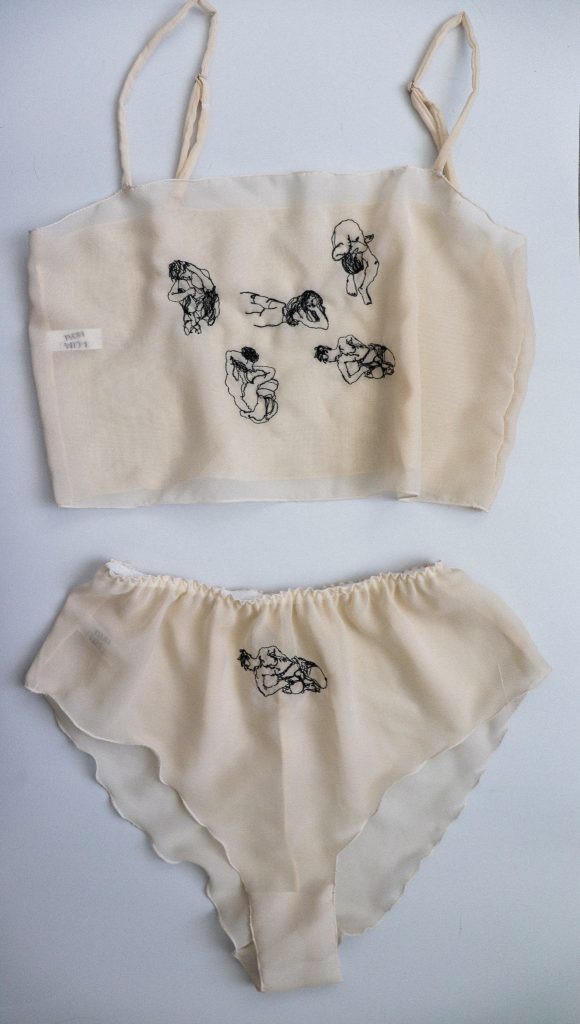 2021 Update: Designers are still playing with trope. Below are two new additions.