Breast Cancer Awareness: Why I'm Ambivalent About 'Buying Bras for the Cure'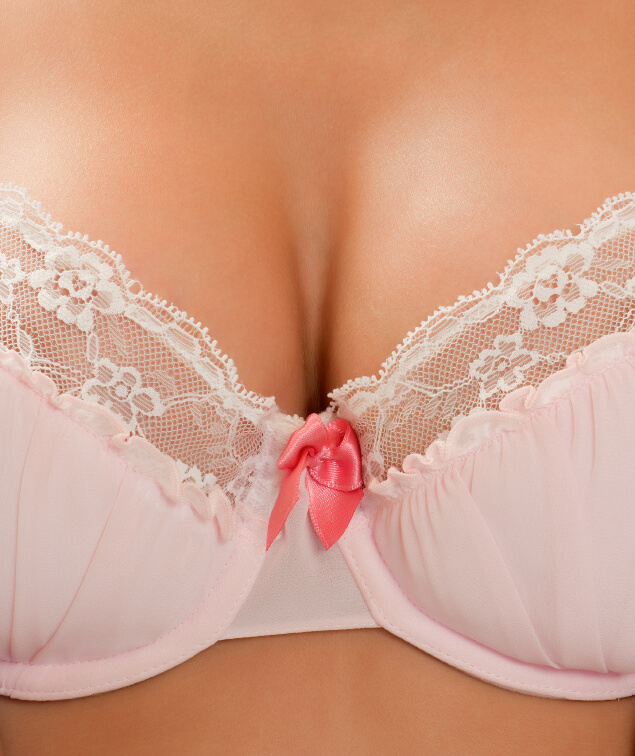 It's October. And in addition to being Domestic Violence Awareness Month, LGBT History Month, and Pregnancy & Infant Loss Awareness Month, it's also Breast Cancer Awareness Month.
But you already knew that. Because everything's covered in pink right now. Pink ribbons. Pink shirts. Pink mugs. Pink lipstick. Pink purses. Pink guns. Pink footballs. And, of course, pink lingerie. There's even a name for this torrent of pink that happens around this time of year: pinkwashing.
Now, I'm about to say some things some people probably won't like in this post, so I want to clarify a few things right off the bat.
I don't like Breast Cancer. It's awful, and I think we can all agree on that.
I like non-profits. My previous career was in the non-profit industry.
You should spend your money wherever you want and on whatever you want.
So now that that's out of the way, let me get to heart of what this post is about:
If you want to support a non-profit that focuses on breast cancer, please consider donating directly to that non-profit... instead of using an intermediary like a for-profit lingerie company.
For the last few weeks, my inbox has been inundated with breast cancer-related press releases. And to be perfectly honest, I'm not sharing most of them here because I find the majority to be pretty offensive. I'm getting press releases from brands that are bragging about donating $2 of an almost $70 bra to a breast cancer non-profit. I'm getting press releases from brands who vaguely say a "portion of their proceeds are going to Breast Cancer Awareness" without ever saying which portion or to whom. I'm getting press release from brands who aren't even mentioning donations to breast cancer non-profits; they're simply piggy-backing on Breast Cancer Awareness as a way to sell more pink bras.
And I'm bothered by that. Breast Cancer, an actual disease affecting actual people, has become just another marketing opportunity... one with little-to-no accountability and tenuous ties (at best) to the larger research and support community.
As someone who worked in the non-profit industry for eight years, I understand charitable organizations truly need all the help they can get. Your average 501(c)(3) is not exactly swimming in excess donations. I know every single dollar helps, and I don't want to minimize that. But if only 2% or 3% or 4% of the purchase price of what I'm buying is going to the cause, then I have to ask myself (personal, not pointing fingers here), "Is there a way I can be more effective with those dollars?"
Like I said, this post isn't about telling you what to do with your money. People should spend it how they want to spend it. But if you are going to purchase from a brand or retailer that's using Breast Cancer Awareness language, please do your research beforehand. Look to see if they're actually donating to a non-profit. Look at how much they're donating. Look at who they're donating to. It only takes a few minutes, but it's the best way to make sure your money is going where you want it to go.
Also, as I mentioned earlier, please consider making a direct donation. Even half of the money you might spend on a bra could go so much further if given outright to a non-profit. If you're not sure where to start, The National Breast Cancer Coalition Fund and The Breast Cancer Research Foundation are two of the highest-rated breast cancer non-profits.
That said, there are several lingerie brands disclosing how much they're donating for Breast Cancer Awareness and who they're giving it to. I've listed the ones I know of that are donating at least 10% of their proceeds below. If you know of any others, please include them in the comments so we can make this a resource for everyone. And, of course, if you have some thoughts you'd like to share, I'd love to hear them. This is something worth talking about.
Brulee Lingerie is donating 30% of the sales from its pink and black chemise to the Breast Cancer Research Foundation.
Lula Lu Lingerie is donating 10% of sales from their Kallie Lace Bralette to the Save the Ta-Tas Awareness Foundation.
Frederick's of Hollywood is donating 10% of sales from their "Cure Collection" to the National Breast Cancer Coalition Fund