Dark Fairytales: Kiss Me Deadly A/W 2012
Disclosure: This post contains affiliate links.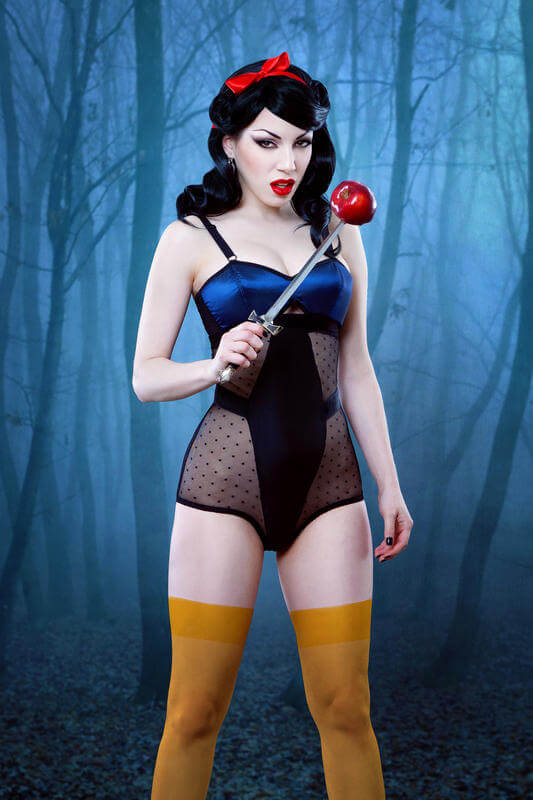 Pictures from Kiss Me Deadly's new Twisted Fairytales collection have been leaking for a while. I saw the six-foot tall banner of Morgana as Little Red Riding Hood at the Paris lingerie shows, and just a few weeks ago, a photo of the new Jezebel knicker (shown above) went viral on Facebook and Tumblr. But Catherine usually tries to save the full set of images for The Lingerie Addict. After all, she knows we're some of her biggest fans!
I've been in love with Kiss Me Deadly for literally as long as I've been blogging. Not only is Catherine herself engaging, funny, and just all-around fantastic, her fans seem to be too. And I like that she changes up the traditionally passive poses of lingerie models with the occasional odd weapon. Or three.
Jezebel:
The first photo is the one that went viral on Facebook and Twitter. I own every single version of the Jezebel knicker to date, and I am really excited about the Swiss Dot pattern on this one. The knicker itself is in stock now, while the bra, garter belt, and brief are available for advance order. Catherine wrote me a note to say, "We do not recommend poisoning apples or going mining in it. You should use proper safety gear for both of those activities."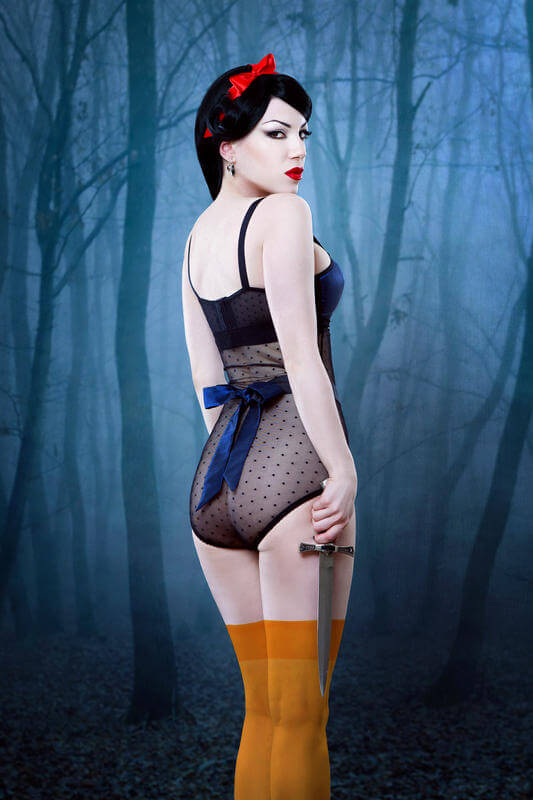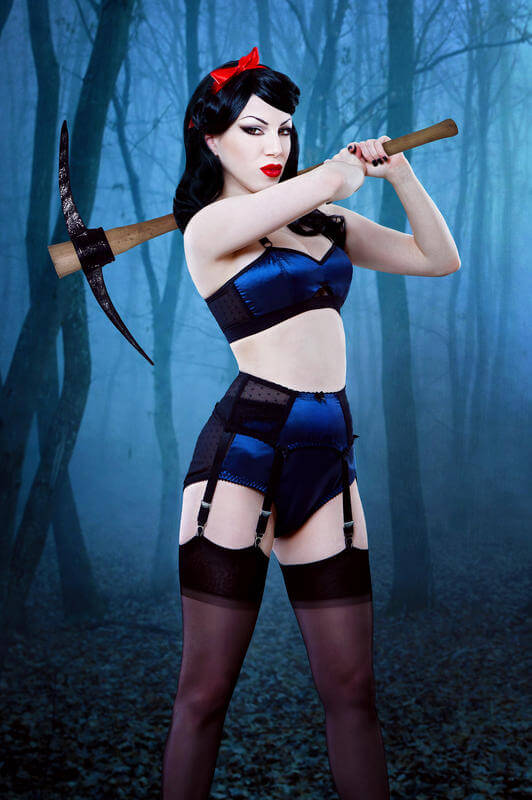 Tempest Rose:
I'm not usually one for soft pink lingerie, but I am loving the tulip shape of this bra. I don't think I own (or have even seen, for that matter) anything quite like it. The Tempest Rose set isn't in stock now, but is available for pre-order, and so are the matching UK-made girdles. Catherine offered this interesting fact, "You can actually go through someone's foot with a high heel. If only Cinderella had realised this rather than messing about with rodent assistants."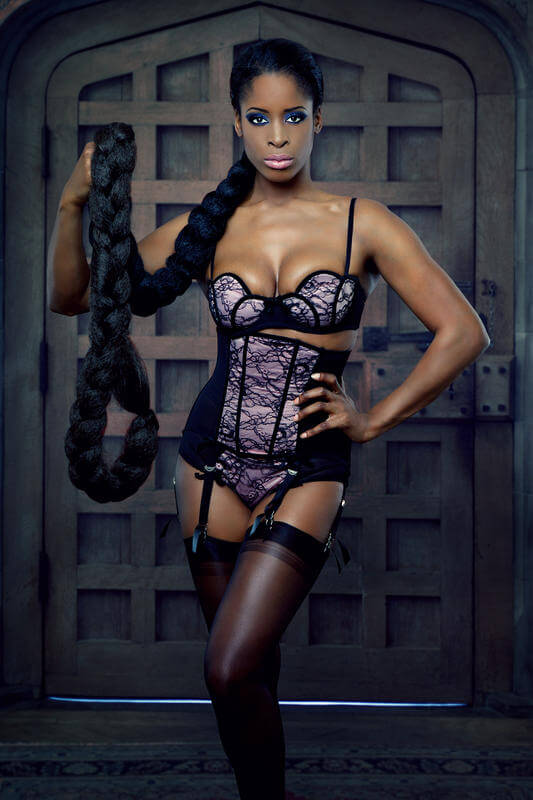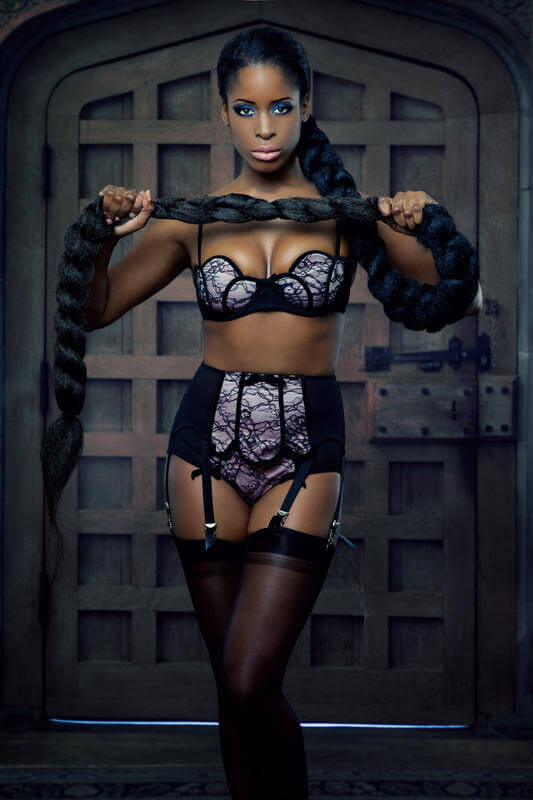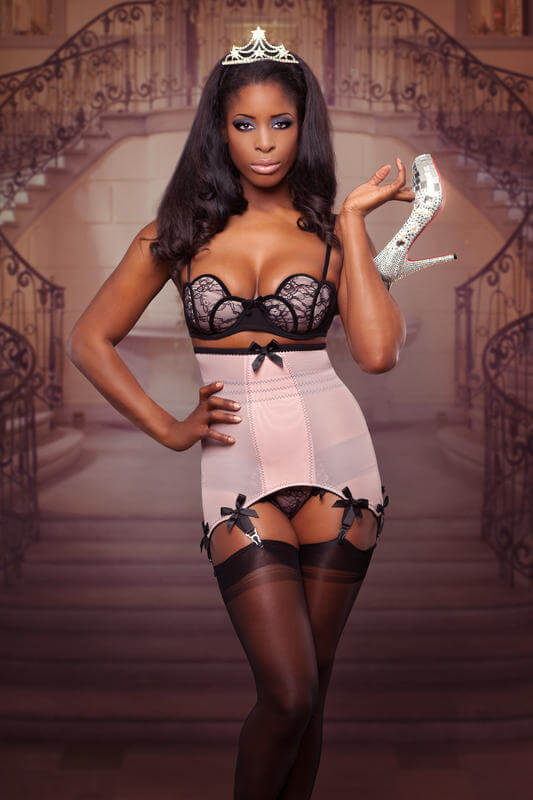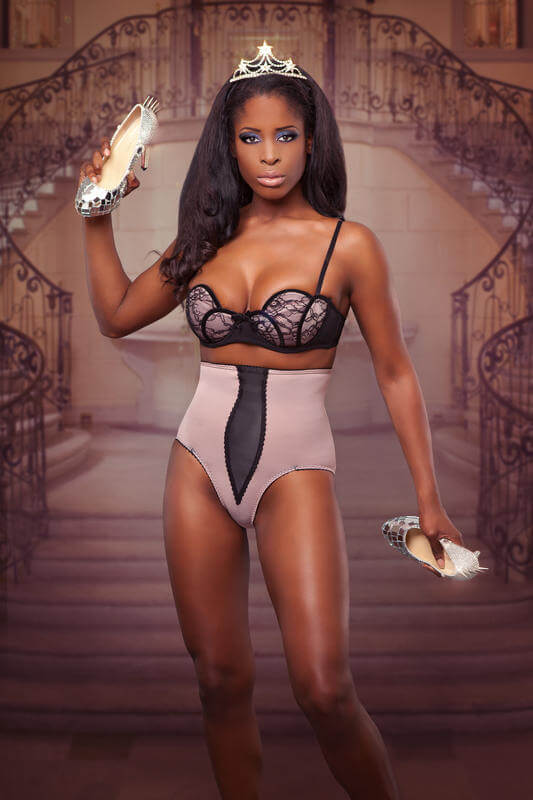 Elle:
Out of everything here, I think the Elle robe is my favorite piece of the new collection. It's also a recreation of a genuine vintage robe KMD used in some of it's very first photoshoots. The Elle robe will be available for purchase starting in August, and though I don't fancy myself an evil queen, Maleficient seems to be the perfect fairytale character for all the drama and glamour this robe requires.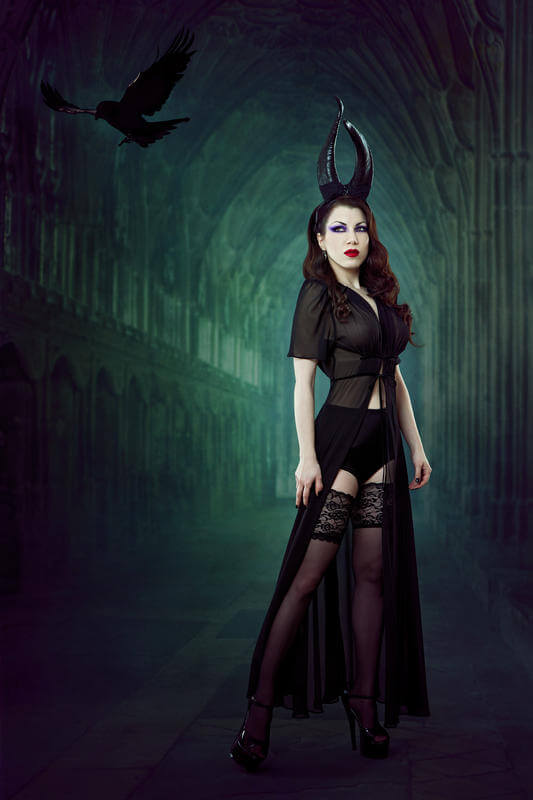 Red Sirena:
I love the Sirena bra. It is magical. The lift, the cleavage, the boost. My very first Kiss Me Deadly item was the navy blue Sirena bra (which I wore until it fell apart), so I am super excited there's a new Sirena release this season. The Sirena is available at the start of September, but I can see this being the perfect gift for December as well.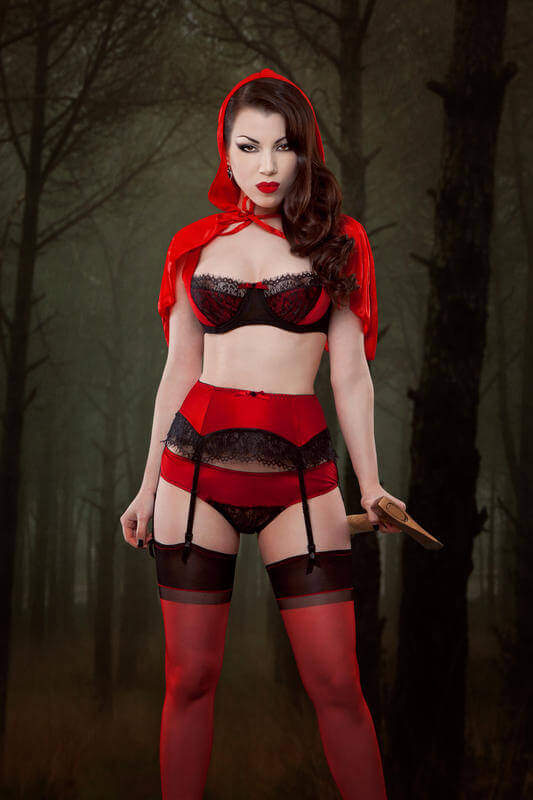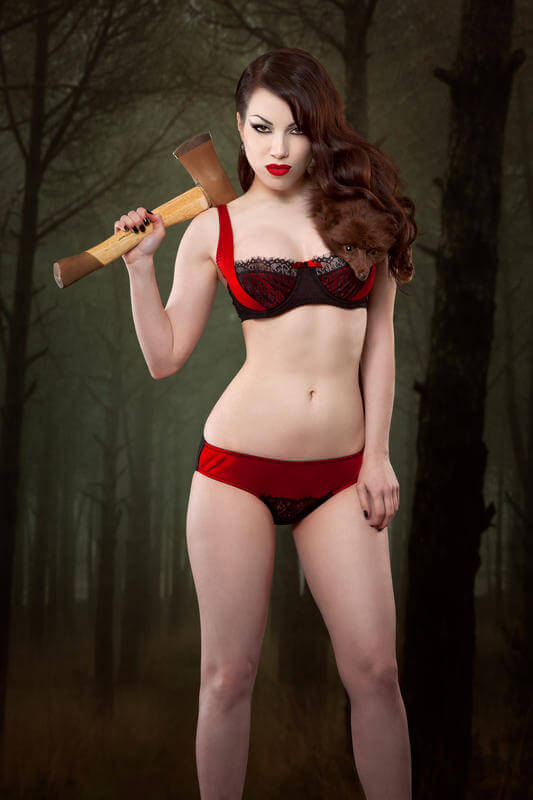 One last note... Kiss Me Deadly is also running two competitions at the moment. For the first, if you send in a photo of yourself in KMD lingerie or swimwear, you're entered to win a £400 shopping spree. Second, if you mention Joanna's Wardrobe (Kiss Me Deadly's best retailer... they literally stock everything) on any of your social media accounts and send in a theme for her ideas & inspirations page, you'll be entered to win a Tempest Rose set.
What do you think of the new Twisted Fairytales collection? Any plans to add a piece or two to your wardrobe?