Hepburn & Leigh A/W 2013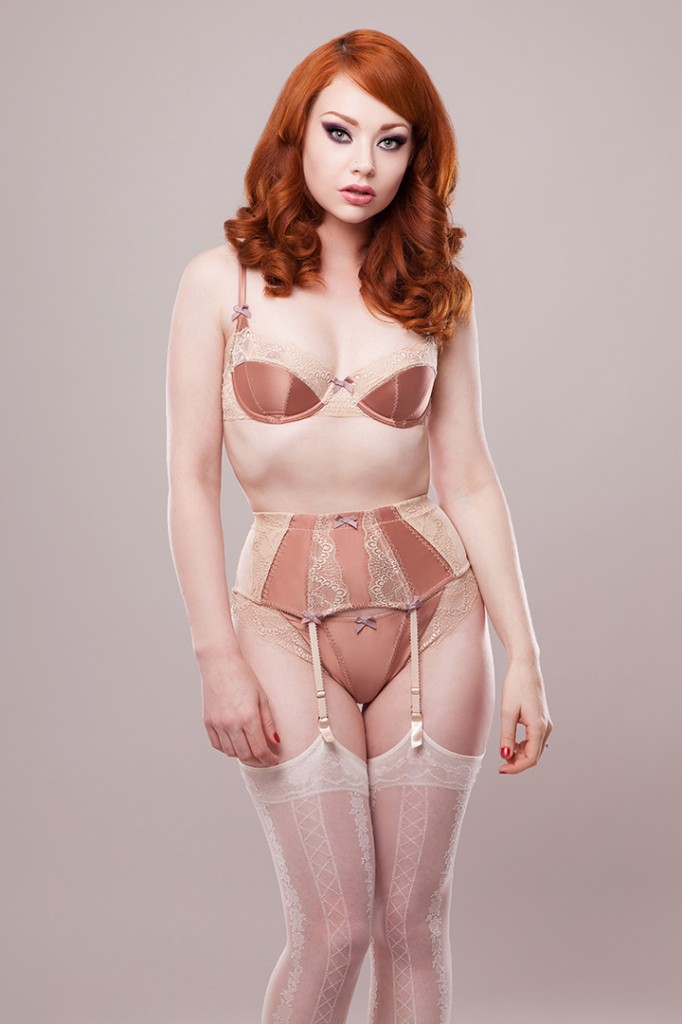 A few months ago, the UK lingerie shop Hepburn & Leigh (which specializes in indie brands) hosted a competition where one lucky fan/customer could become the new catalog model for the online retail store. Ginger Koneko won the contest, was photographed by Iberian Black Arts (perhaps better known by her modeling alias of Morgana) and the final lookbook images are available now!
One of the things I like about this photoshoot is how many of the images mix and match products from multiple brands. I feel like that kind of styling is very true to life for how lots of people actually wear their lingerie; while some lingerie aficiandos are dedicated coordinating bra-and-panty set wearers, I believe even more people like to switch things up — either to better match their personal style or to get a better fit — and I'd like to see more of that in lookbook styling. All of the items shown here are available for purchase from Hepburn & Leigh. What's your favorite set?