Lingerie Wishlist: Rodarte Floral Silk Crepe de Chine Robe and Dress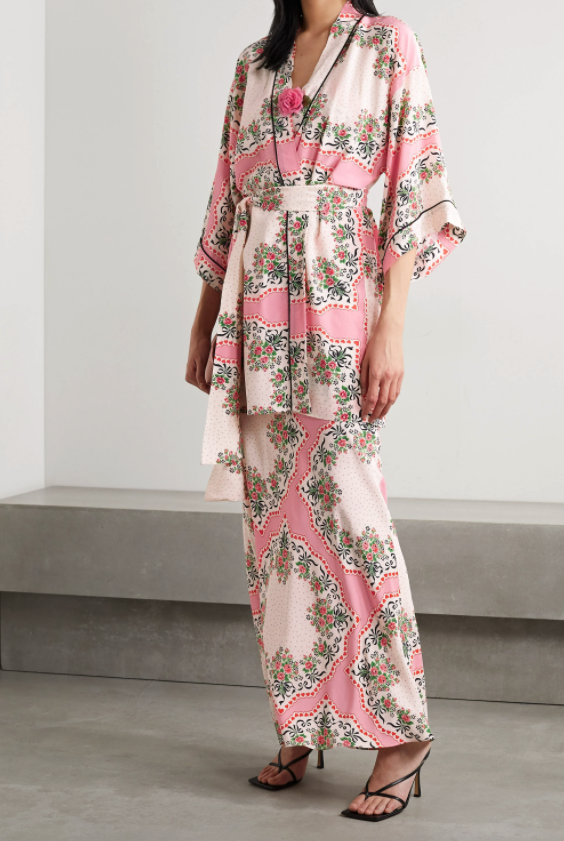 You know what I love? A lovely, lush silk brocade, like the kind you'd see on an 18th century, pre-French Revolution armchair. I'm talking big Rococo vibes, the more ornate the better, with full looping wreaths of flowers in designs that were anything but subtle. Because why be plain when you can be fancy instead?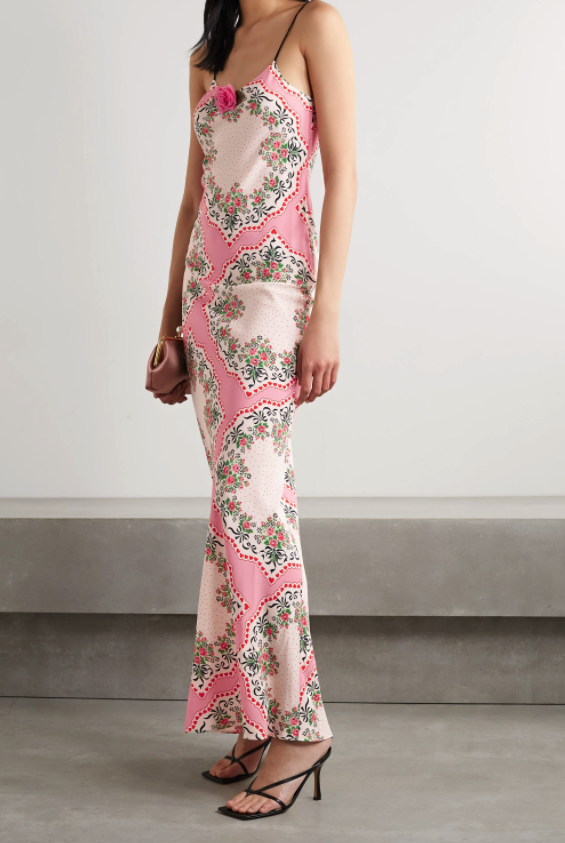 Though there are no baroque armchairs in my future (most likely), one can dream. And in my dreams, I'd also like to be lounging in this Rodarte silk crepe de chine robe and gown.
While these pieces are ostensibly meant to be worn as an outerwear look, they're also perfect for my (imaginary) private garden in the country. Preferably also done in the French style, accompanied by a glass of champagne, a leatherbound book, and a wide-brimmed straw hat worn over faux dreads. Or maybe an Italian villa... Because everyone who reads TLA knows I love silk and champagne. That's just a fact.
*sigh* I clearly need a vacation.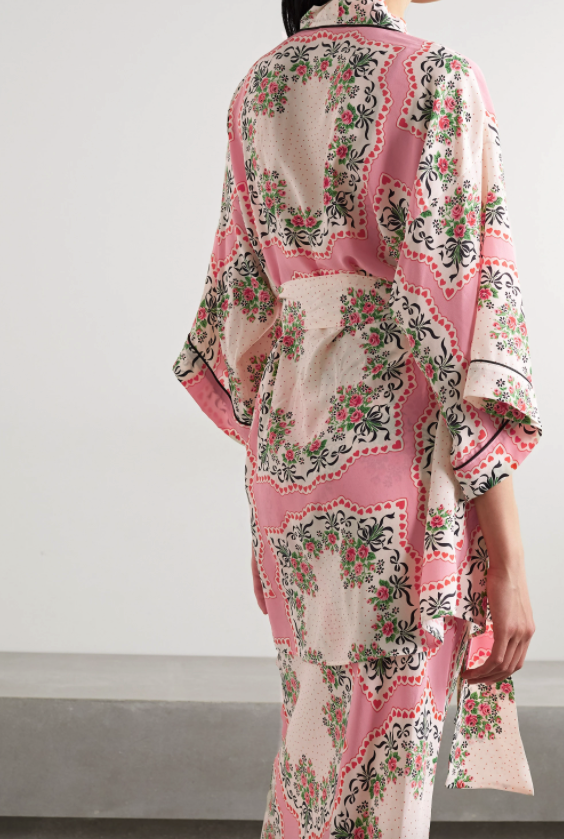 The Rodarte pink silk floral robe and gown retail for $966 each. The robe is a "one size fits all" style, while the slip is available in US sizes 0-12.
Both pieces are currently sold out on Net a Porter, where these photos are from, unfortunately. However, at the time of this writing, the robe and the slip dress are still currently available online at Rodarte's website.
And because I love this so much, here are a couple of flatlay shots to round things off.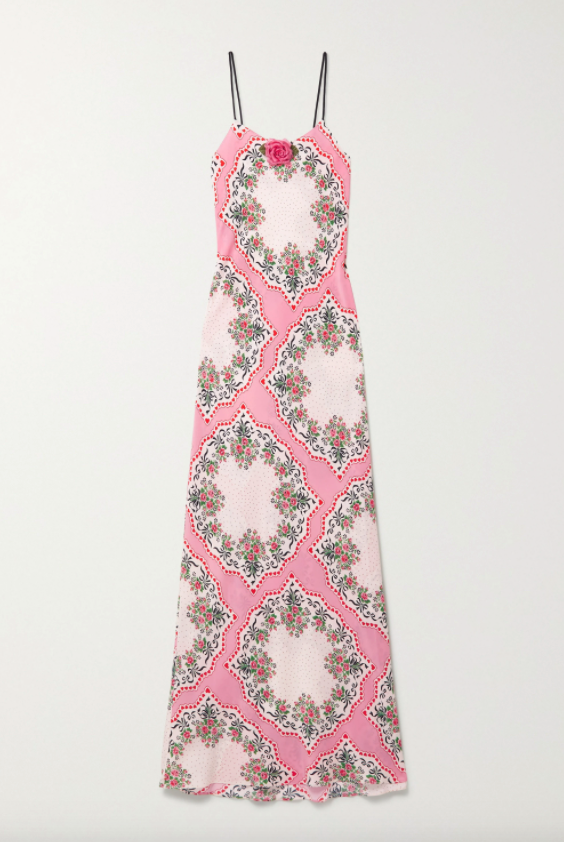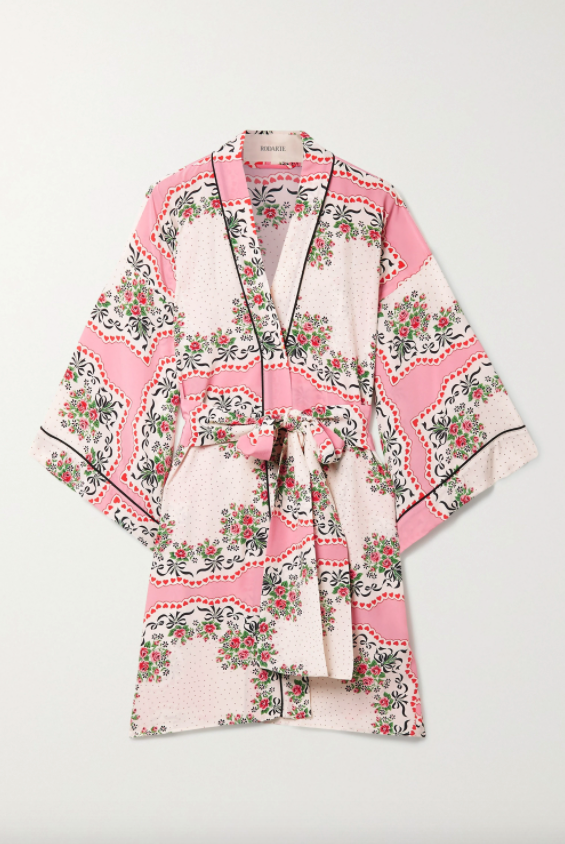 Any thoughts on this set? Would you wear it? I know I would. If post-pandemic fashion is meant to be indulgent, this certainly fits the description.