The Best Lingerie for People with Chronic Pelvic Pain and Dysfunction
Today's guest post is by Caroline Reilly, a writer with bylines in the Washington Post, Teen Vogue, and Bitch Media. You can follow Caroline on Twitter here. Please note: this article contains affiliate links.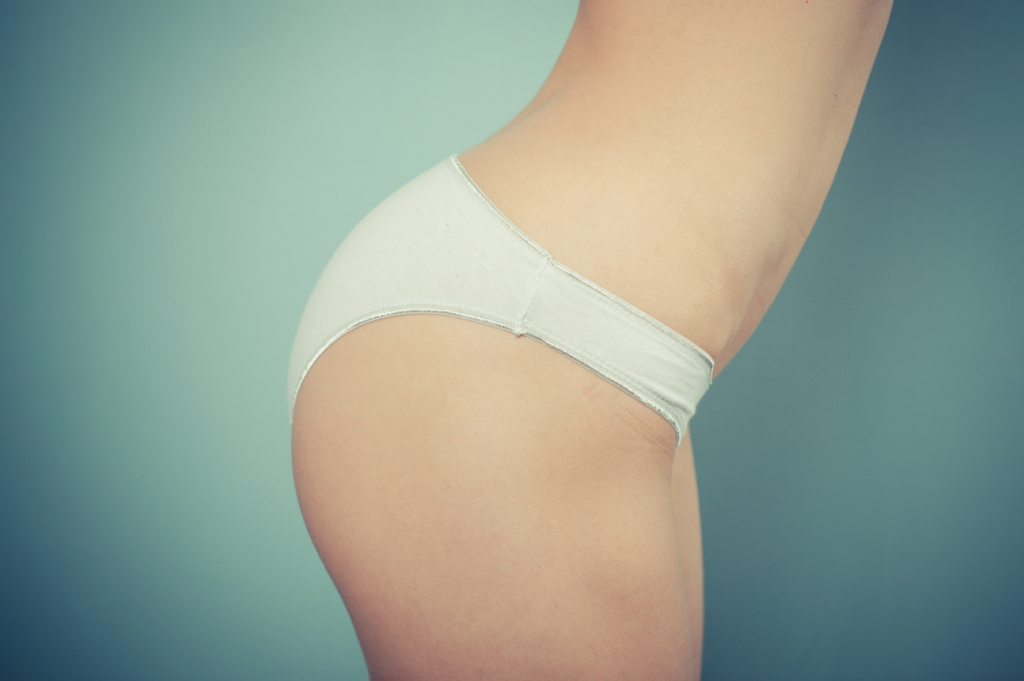 Roughly four years ago, I was diagnosed with endometriosis, a chronic reproductive health condition that occurs when tissue similar to the uterine lining grows elsewhere in the body. It can cause acute pain, fatigue, organ dysfunction, and infertility.
As a result of years of living with chronic pelvic pain, I developed pelvic floor dysfunction (PFD), as is common with endometriosis and pelvic pain patients. Pelvic floor dysfunction occurs when the muscles and nerves that make up the pelvic floor stop working correctly. They tighten and relax when they shouldn't, and that can cause everything from leg pain, pelvic pain and back pain, to digestive and urinary dysfunction.
When I'm in a pelvic floor flare, my skin feels like it's being eaten by fire ants and it can make clothing – especially underwear – incredibly uncomfortable.
On a bad day, the elastic legs on underwear, for example, can be incredibly painful; they feel sharp and constrictive against my skin. Lace can feel abrasive. An underwire on a bra makes me feel like I can't breathe. None of this is uncommon for PFD patients. One of the first pieces of advice my pelvic floor physical therapist gave me was to forego underwear altogether whenever I could.
As someone who has always loved lingerie and always worn matching sets of bras and underwear (with drawers full of La Perla and Natori), this was a hard reality to accept. So I learned to adapt. I experimented with many different kinds of seamless underwear and with many different styles of bras.
While I'm feeling much better these days than when I was diagnosed and am slowly starting to enjoy my entire lingerie collection again, I still have bad days. I still need to feel comfortable, but I never want to sacrifice feeling confident or attractive. Here are 10 of my favorite items that are Pelvic Floor Dysfunction friendly, so you can keep enjoying your lingerie, even on your worst days.
Some Quick Tips:
Tap pants: This loose-legged style of underwear serves as a great alternative when tight seams can be painful.
Seamless Underwear: For days when you need a little more hold, invest in quality seamless underwear that won't fray or stretch but is soft enough to not aggravate you.
Rompers: These are great "one stop shops" for when you want to wear a slip-like item underneath without the added necessity of wearing underwear.
Shapewear: Low compression shapewear can function as a support for your pelvic floor muscles.
Savage X Fenty Romper
I have this romper in every color because it is the perfect item for a PFD flare. The loose legs don't dig into the crease of my legs like the seam on typical briefs, and the waist band is loose enough that you barely notice it. It has just enough coverage to keep you from feeling completely exposed, and it's lightweight enough to wear under pretty much anything. It's sexy to boot!
Natori Enchant Lace Romper
This romper from Natori is another great option. It's technically sleepwear, but it's just so pretty and comfortable and lightweight that it also works well as lingerie. This romper has the added benefit of no elastic at the waist, so even on your worst days you won't feel a thing.
Hanky Panky Chiffon Tap Pant
One of my favorite PFD friendly pairs of underwear! These are great to wear under loose dresses or in the summer heat. The tap pants are loose around the leg and waist but close-fitting enough to offer comfortable coverage.
Commando Butter Hipster
These hipsters are my favorite pair of period underwear because they hold a pad or tampon in place with more security than the tap short style. The entire Commando Butter line is a PFD dream come true. Not only are they seamless, the fabric is so soft you can barely feel it on your skin. I recommend buying a size up for added comfort, or on days for when you're in a severe flare but need to accommodate a menstrual product. The Commando Butter Thong is also a great option (see below).
Natori Flora Girl Brief
These Natori briefs are great for when you want tighter fitting underwear that is both comfortable for your legs and also on the sexy side. The lace is soft, and the cut on the hip is seamless...which means no constriction.
Commando Tiny Thong
One thing I've found is that when I'm in a flare, sometimes less is more. The tiny thong from Commando has all the benefits of a g-string, but their signature seamless style makes for added comfort.
Hanro Touch Feeling Crop Top
This crop top is one of my favorite wirefree bra options. I bought it when I was at the worst point in my pelvic pain, and even then it was comfortable. It's also a good option for larger cup sizes (I'm a 32G in Natori), as it fit me comfortably in both medium and large.
Natori Bliss Perfection Underwire Bra
The Natori Bliss Perfection contour cup is my favorite underwire bra, and it's the only one I can wear when I'm in a flare. The fabric feels gentle on the skin and has enough give to not feel constricting. Also, the lace detail is stretchy and soft and not at all abrasive or scratchy.
Skinny Britches Mid-Thigh Short
It seems counterintuitive to wear tight clothing when you have pelvic floor dysfunction, but having support for your pelvis as you go through the day can be incredibly comfortable. My physical therapist gave me a small brace to wear for walks, and recommends items like control top tights and athletic leggings with a supportive rise for the same reason. I've found low compression shapewear can be great for this. These Spanx shorts aren't too tight, and they are comfortable on my legs because there's no seam like brief-style shapewear.  Most importantly, they help my pelvis feel supported all day.
Spanx Power Capri
The Spanx capris are great for all the same reasons as the mid-thigh short, but if (like me!) you have larger thighs, they won't dig in or roll when you sit in them. They're also great under longer dresses or pants. Finally, capri leggings can act like a barrier between you and clothing that may feel rough on your skin.
A Few Last Thoughts on Pelvic Pain and Lingerie
Pelvic pain – like so many different types of pain – is inextricably linked to how we see ourselves and how we feel in our skin. So my last piece of advice would be to indulge in lingerie that you like the way you look in, and that makes you feel powerful even if you only wear it for a short time.
I've invested in some terrific pieces I can wear everyday, no matter where my pain levels are at, but I also have my fair share of Agent Provocateur and La Perla. These might not be the most comfortable during a long day, but they are perfect for date night or when I want to feel great just hanging around my house. And for me, that's just as important as my trusty tap shorts.