Karolina Laskowska: Un|Seelie Collection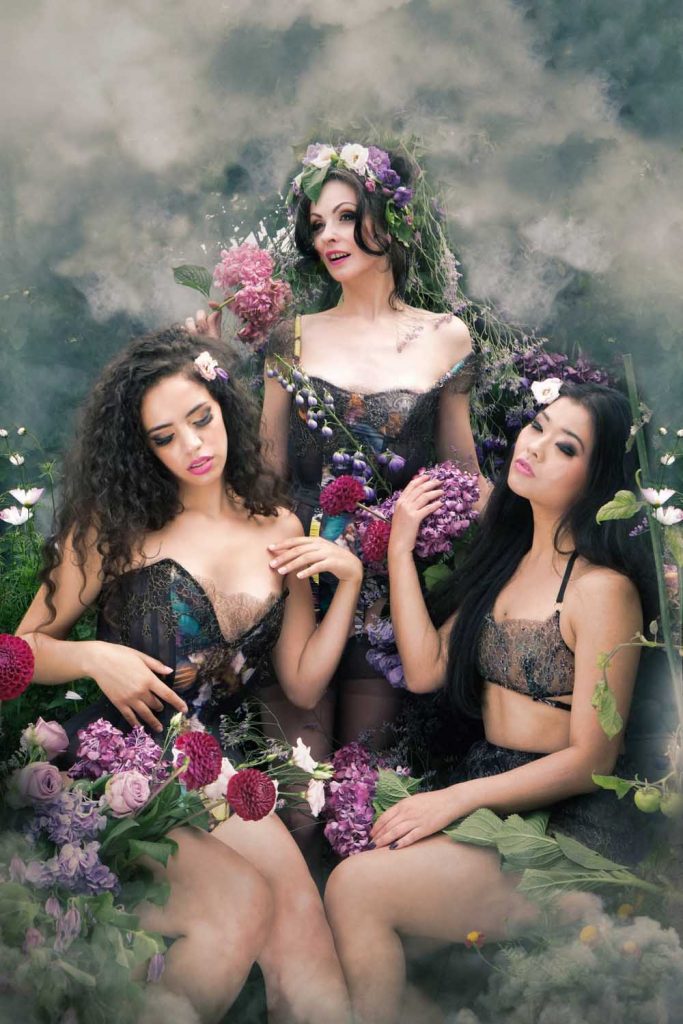 At some point I'm going to get back to publishing in-depth lingerie thinkpieces about important lingerie industry news, but for now, I just can't get over all the gorgeous lookbooks running showing up in my inbox.
Karolina Laskowska is a longtime TLA fave (and also a writer for the site). After announcing the end of her lingerie line this past spring, I was worried she might never design again. To my surprise and delight, however, my fears were unfounded, and Karolina Laskowska is back with an incredible, couture collection that will never be available for sale.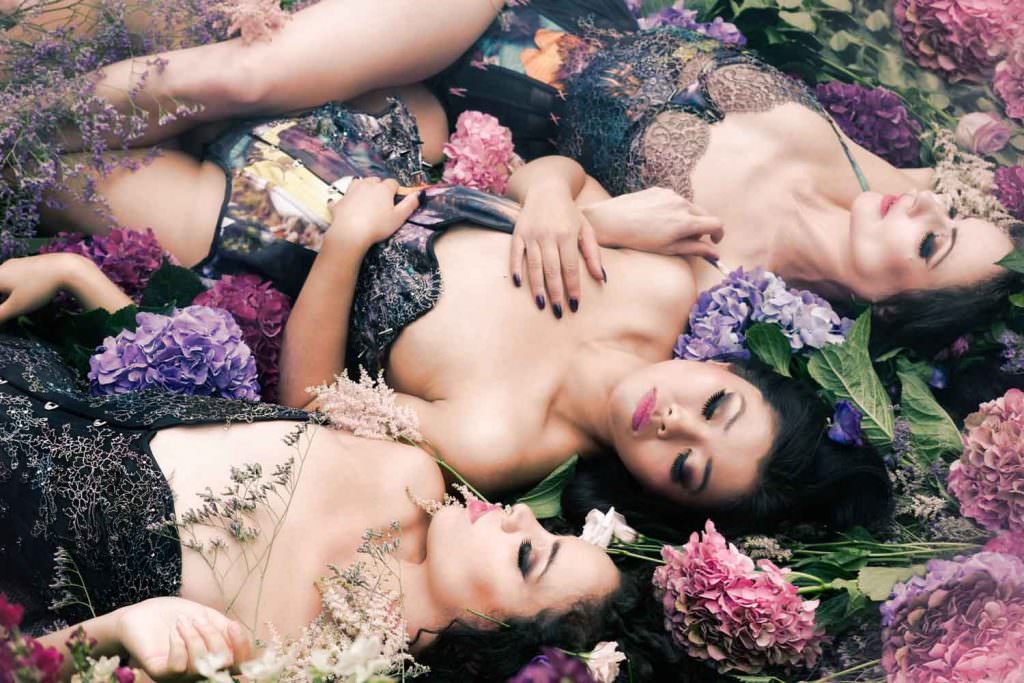 The concept of designing a lingerie collection unavailable for purchase isn't a new one. Graduates of the De Montfort Contour Fashion program, for example, create a final collection that is meant to show off their aesthetic point of view and the skills they've acquired.
What's interesting in this case is how Laskowska, several years out of the academy and an award-winning designer in her own right, has returned to the idea a purely conceptual collection - a selection of garments made simply because they could be and therefore completely divorced from normal retail prerogatives like margins and scalability.
Incorporating printed Italian jacquard silk; custom-designed printed silk twill; French Chantilly Leavers laces; hand-sewn, hand-painted, and hand-dyed lace appliques; flossing embroidery; engraved busks; Swarovski crystals and Czech crystal glass spikes, this collection is her most ambitious and creative to date, full of the type of drama and imagination that would have inevitably had be watered down for an actual collection with more mainstream appeal (and more accessible price points).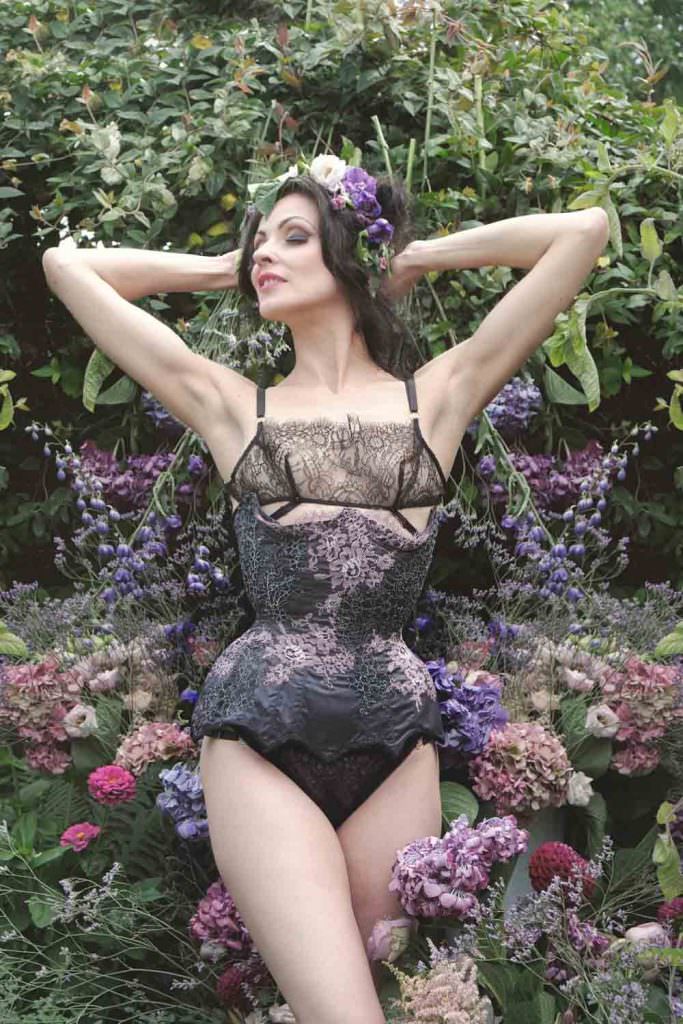 When I attended the Oxford Conference of Corsetry, one of the most striking aspects of the event was how everyone involved wanted to make sure certain garment construction techniques didn't disappear.
In several ways, Laskowska's Un|Seelie Collection feels like that idea in practice. Using time-consuming embellishment and construction techniques, avant-garde approaches to creation, and incredibly exquisite materials, this is lingerie taken to its extreme - in the best possible way. Not only are these garments unavailable for sale, none of them will ever be made again.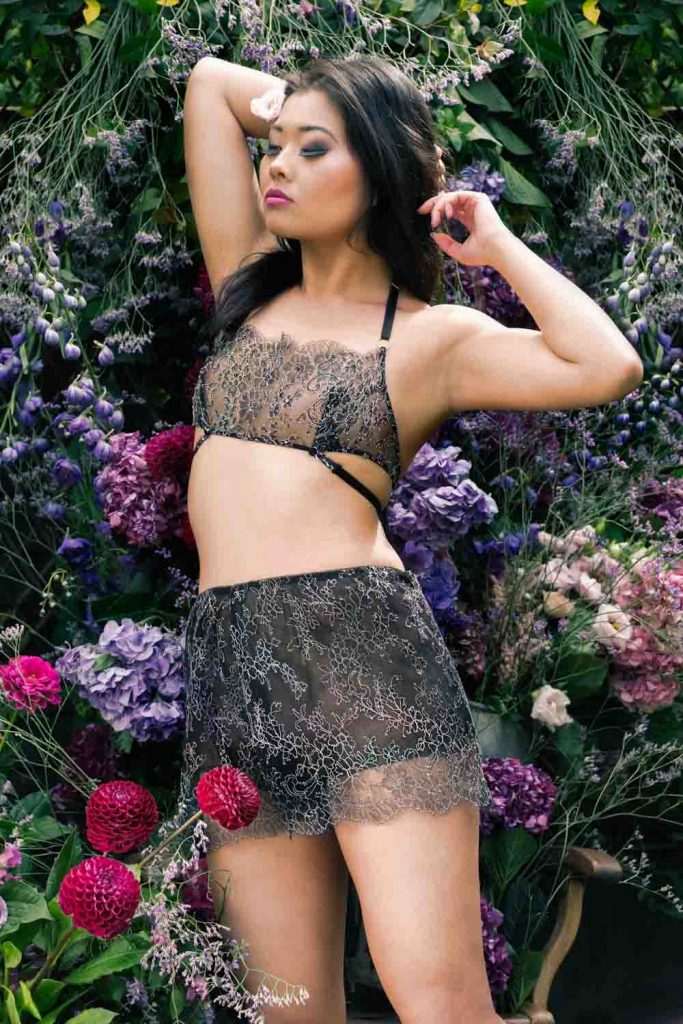 As far as inspiration, Laskowska takes us to the Seelie and Unseelie Courts of the faerie kingdom, representing the duality of light and dark, good and evil, conflicting values and conflicting aesthetics.
There's a lot of interesting playing with three dimensionality and texture in this collection, as well as with layering and contrast. Many of the details are, I'm sure, too fine to be appreciated via computer screen. Like haute couture, this is the kind of fashion you can't truly understand unless you examine it in person.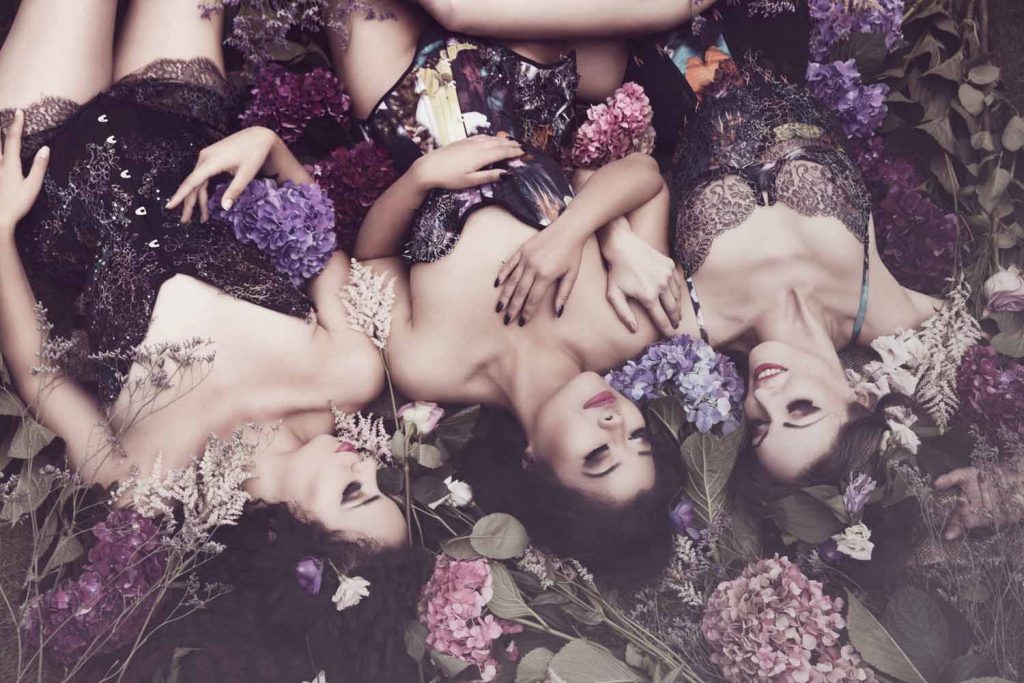 There's also an element of escapism to this collection, which has a visceral appeal to me in an era when tragedy seems to be non-stop. Karolina Laskowska's Un|Seelie collection is freeing, liberating, and imaginative, and a beautiful exploration of what lingerie can be.
Lingerie Addicts: do you have a favorite piece from this collection? If cost were no object, what would you like to have made for yourself?
***Credits:
Lingerie by Karolina Laskowska
Photography and retouching by Jenni Hampshire
Retouching by Catherine Day
Modelled by Twig, Yazzmin Newell, Maz Spencer
MUA by Sammm Agnew
Assistance by Freja Smith
Garden courtesy of Anna Laskowska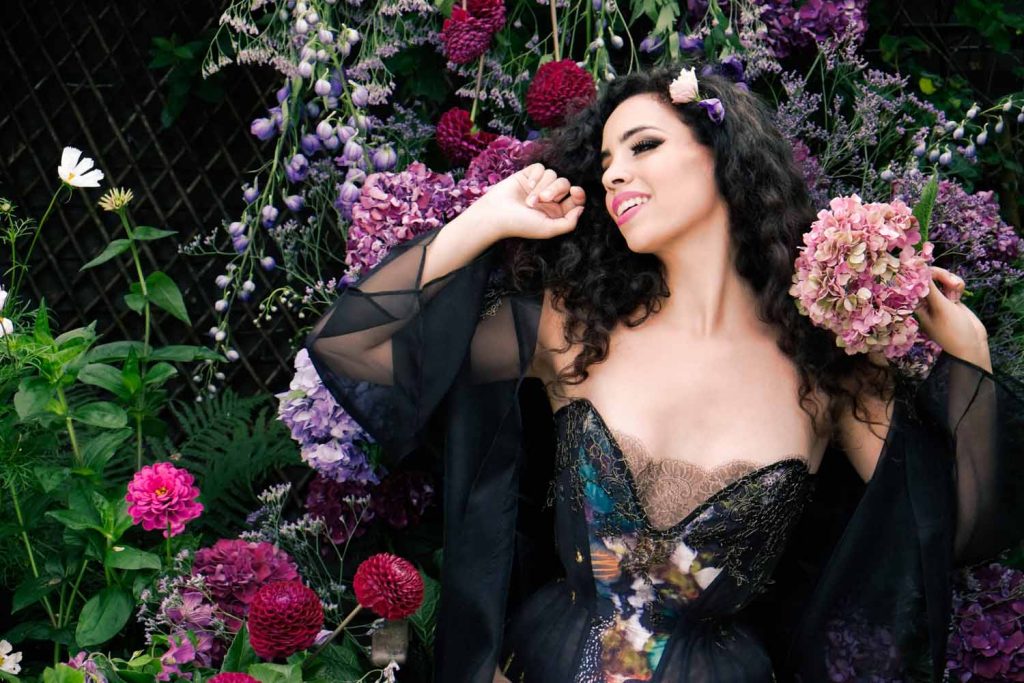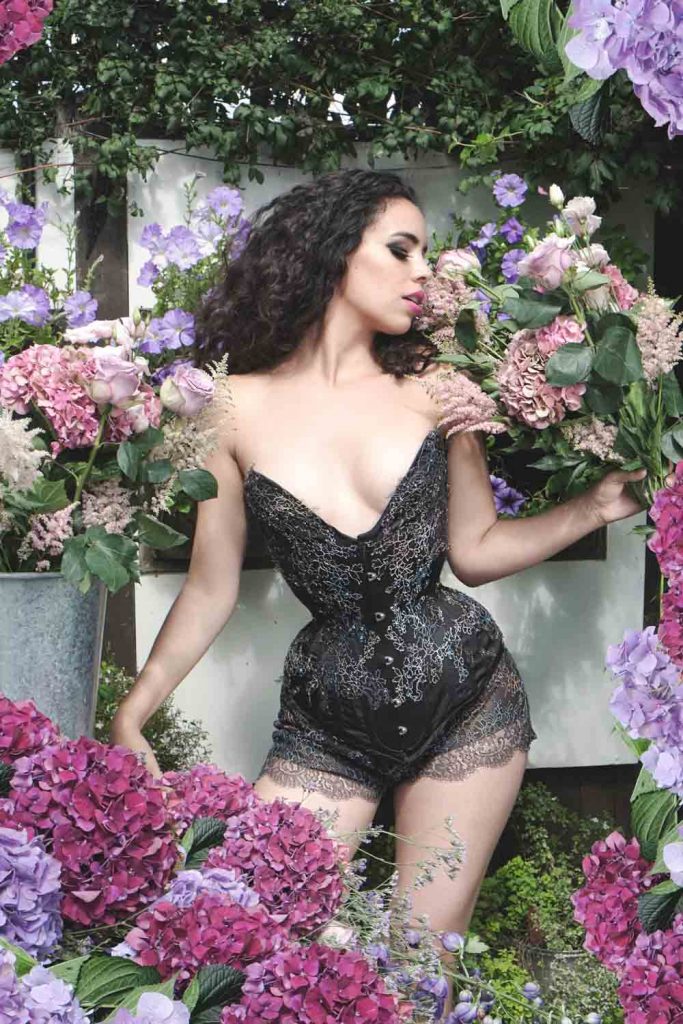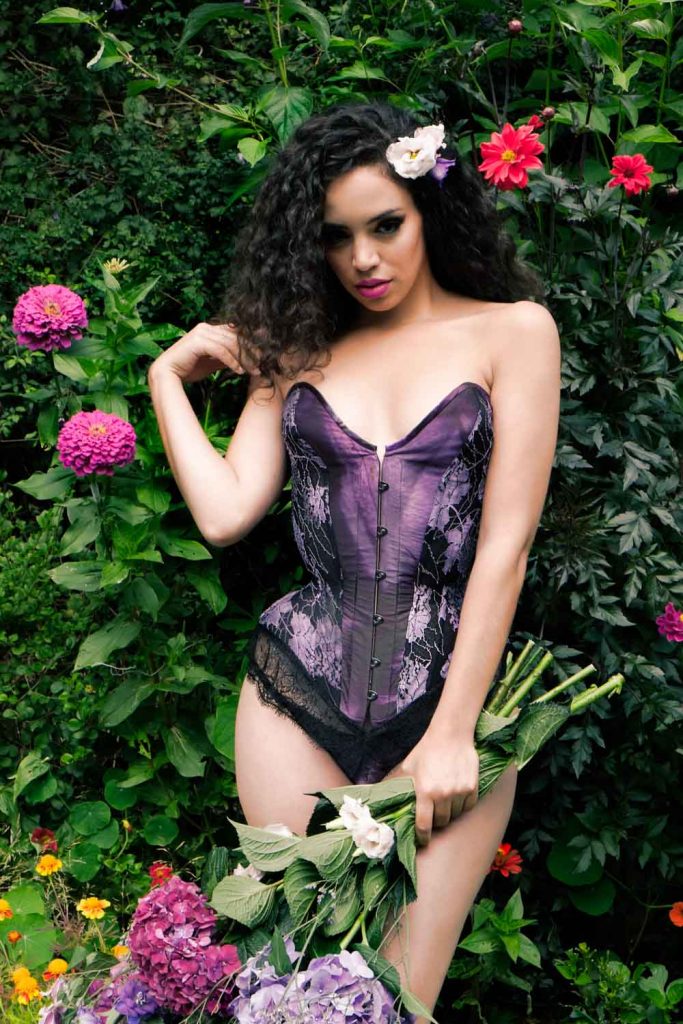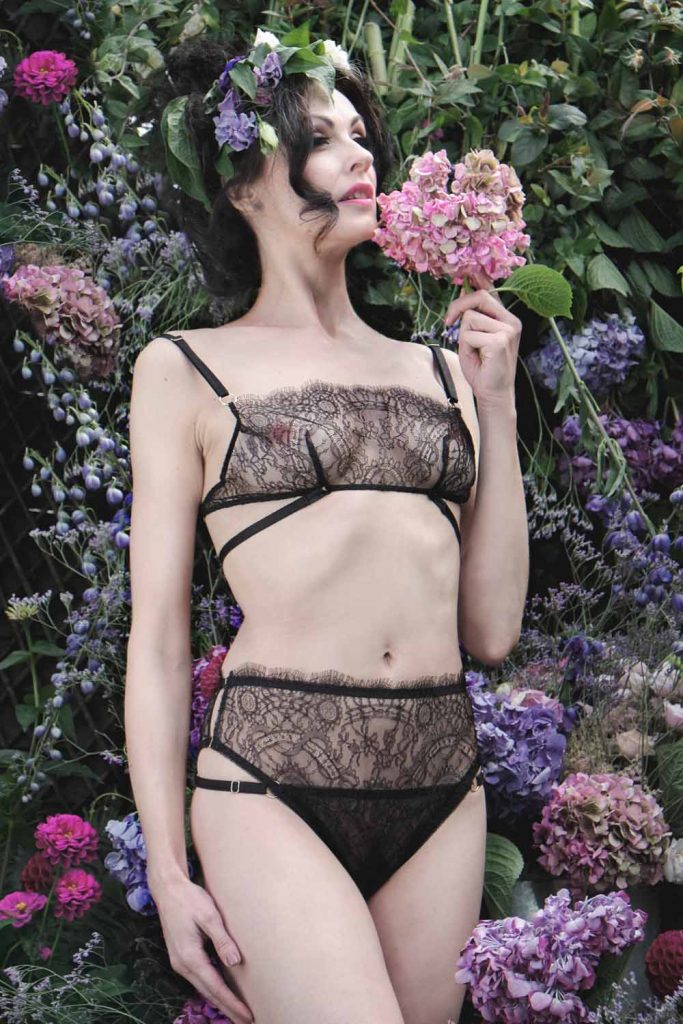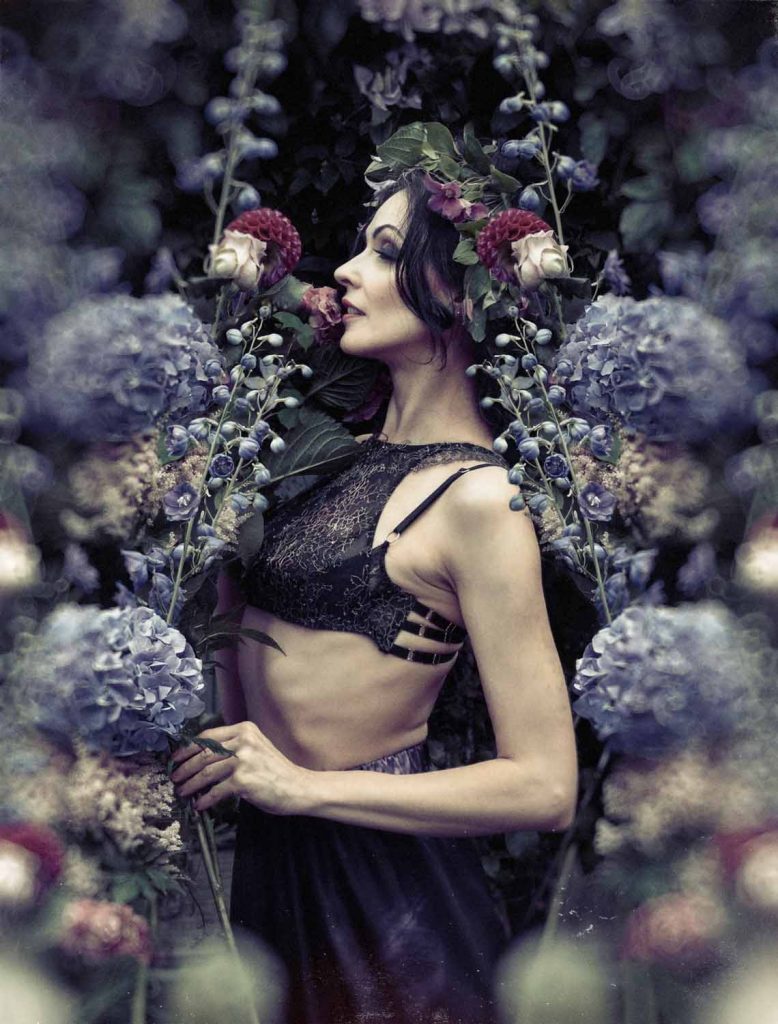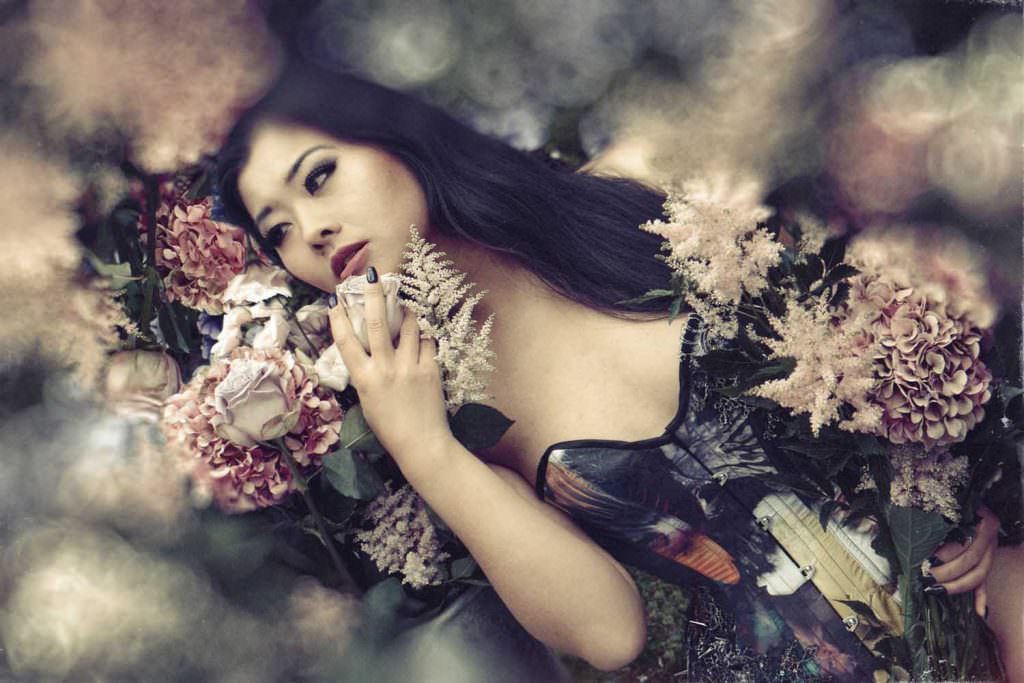 Save