Evgenia Lingerie A/W 2016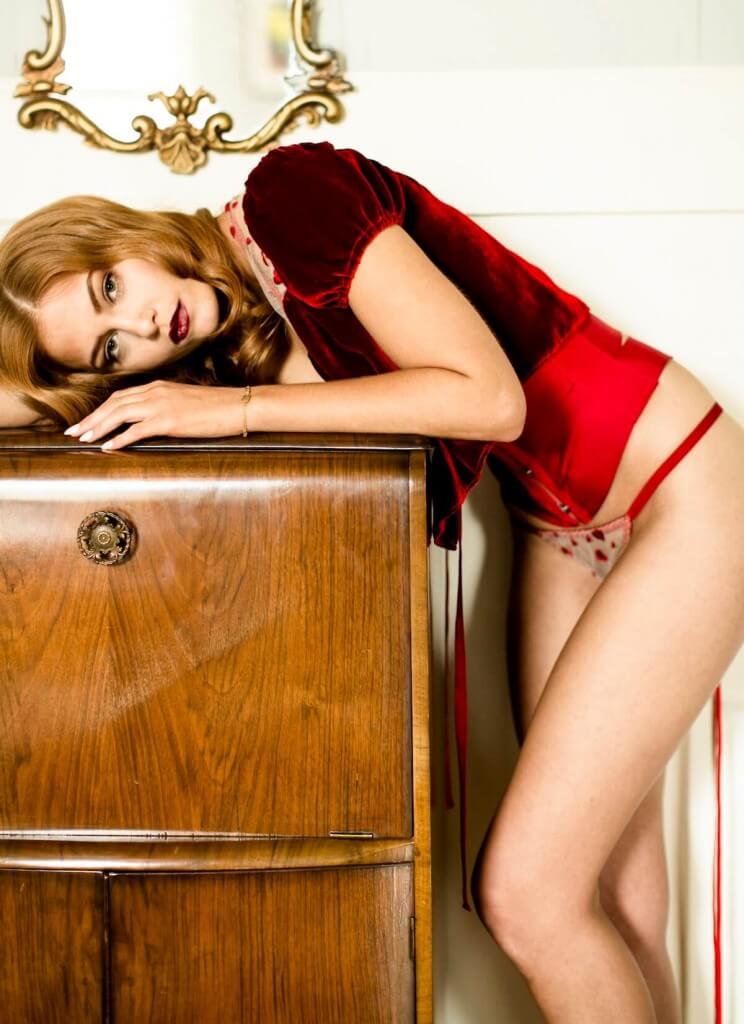 Though Stephanie Bodnar, the designer behind Evgenia Lingerie, has been in the lingerie business for awhile, Evgenia itself is still a very new brand. One of the most important things a fledgling brand must do is define its voice and point of view early on...lest it becomes lost in a sea of other new labels. Fortunately, Evgenia Lingerie achieves that goal admirably, and their fourth season establishes this indie luxury company as a name to know and watch.
While none of the silhouettes from Evgenia Lingerie's 'Rebelle' collection are new, they all showcase the label's textiles to glorious effect. Restraint, that sense of when to hold back and let your work speak for itself is sign a talented and experienced designer.  Bodnar is both, and I find myself enticed by the new collection.
In particular, the choice of rich, luxurious velvet - a fabric not often seen in lingerie - was spot-on, elevating one of Evgenia's trademark pieces, the Janus gown, into the realm of perfection. Evgenia's Janus bra, thong, ribbon corset, and half slip also make reappearances feeling more and more like a core collection. It's smart of Evgenia to push further in the direction of what they're famous for, giving the brand a rock solid foundation before perhaps venturing into riskier design territory. The collection feels updated, but familiar, a fine balance they make look effortless.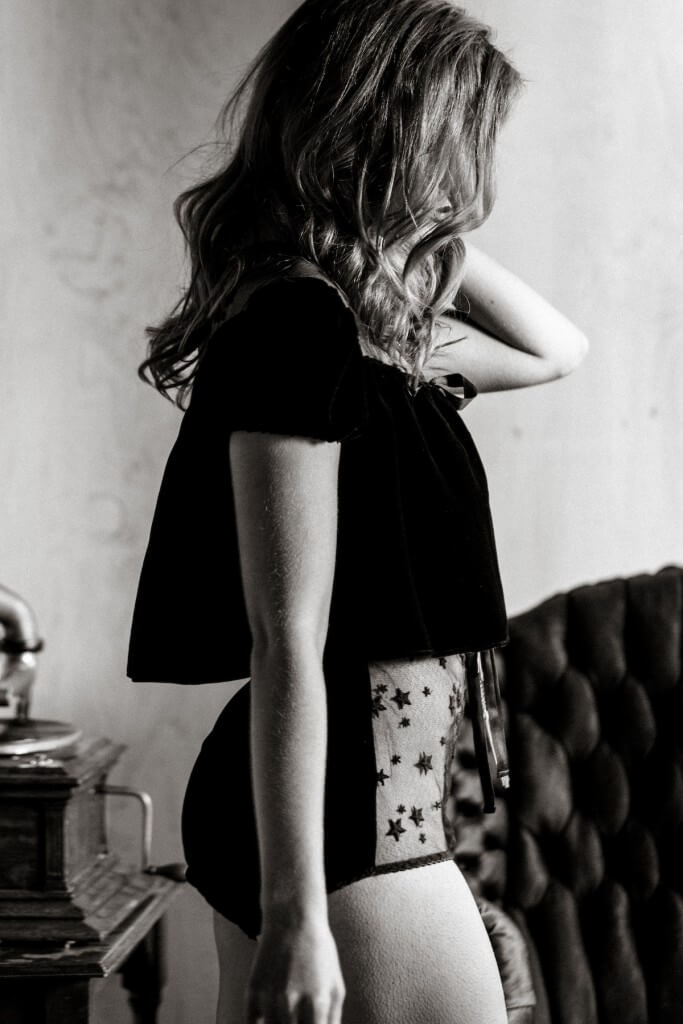 The one new piece for this season is a high-waist knicker. Both a throwback to vintage lingerie and a trendy nod to the present, this new addition feels true to the brand and also shows more of that gorgeous lace. Speaking back to the restraint I mentioned earlier, there's also a beautiful deliberation with the choice of color palette.
While the first two Evgenia collections revovled around floral silk (both eyecatching and a excellent way of distinguishing Evgenia from Honeycooler Handmade early on), these more recent collections have incorporated those industry staple colors of black, white, and now red. While I love an editorial focus and directional design as much as the next lingerie blogger, from a business perspective, I get the sense Evgenia is building their label with plans to be around for awhile. After all, without sales, even the most creative companies are doomed for the industry graveyard.
After four seasons, I believe Evgenia Lingerie has a solid body of work and an established vision, voice, and point of view. I'd love to see them explore related textiles and patterns in future collections that still subtly refer to luxury and opulence but also keep their fans engaged...while attracting new customers at the same time.
What are your thoughts on Evgenia Lingerie? Is there anything from this new collection you would buy?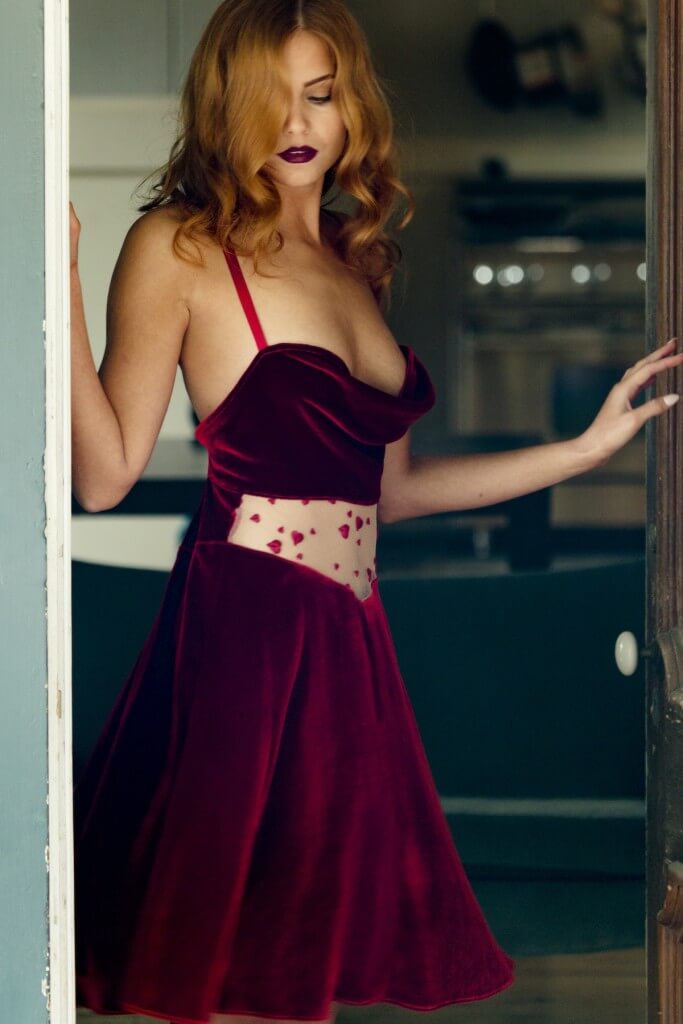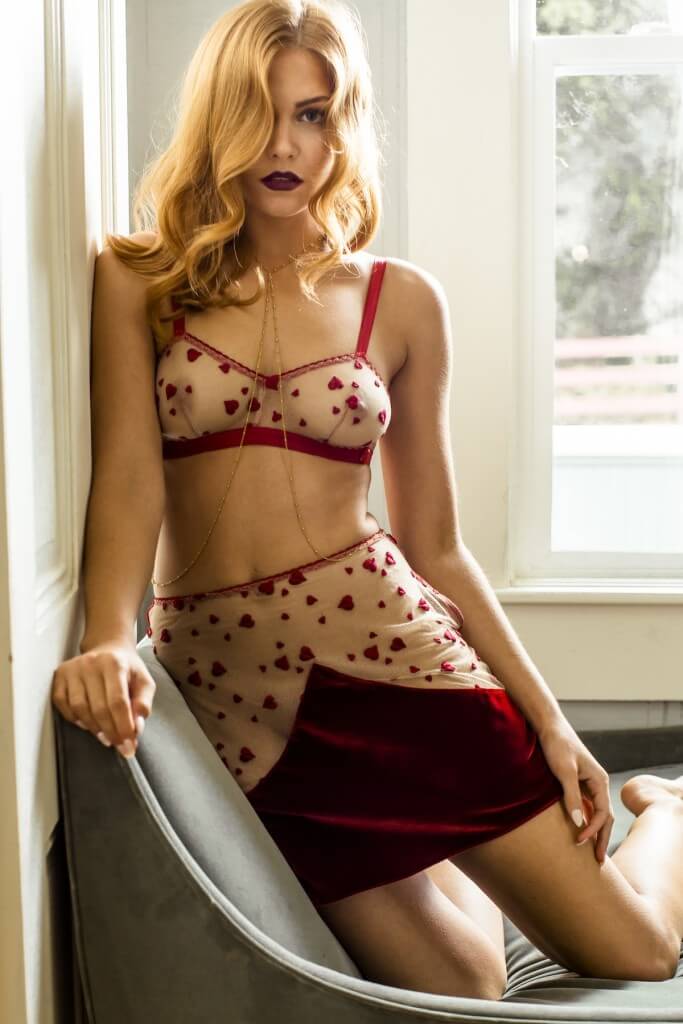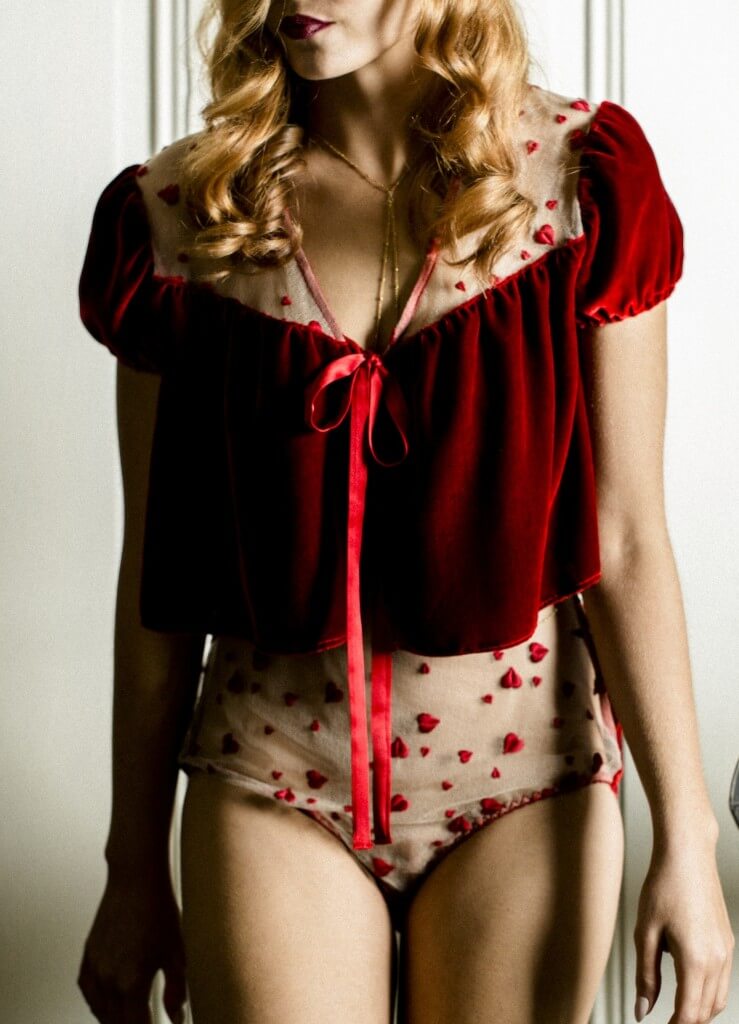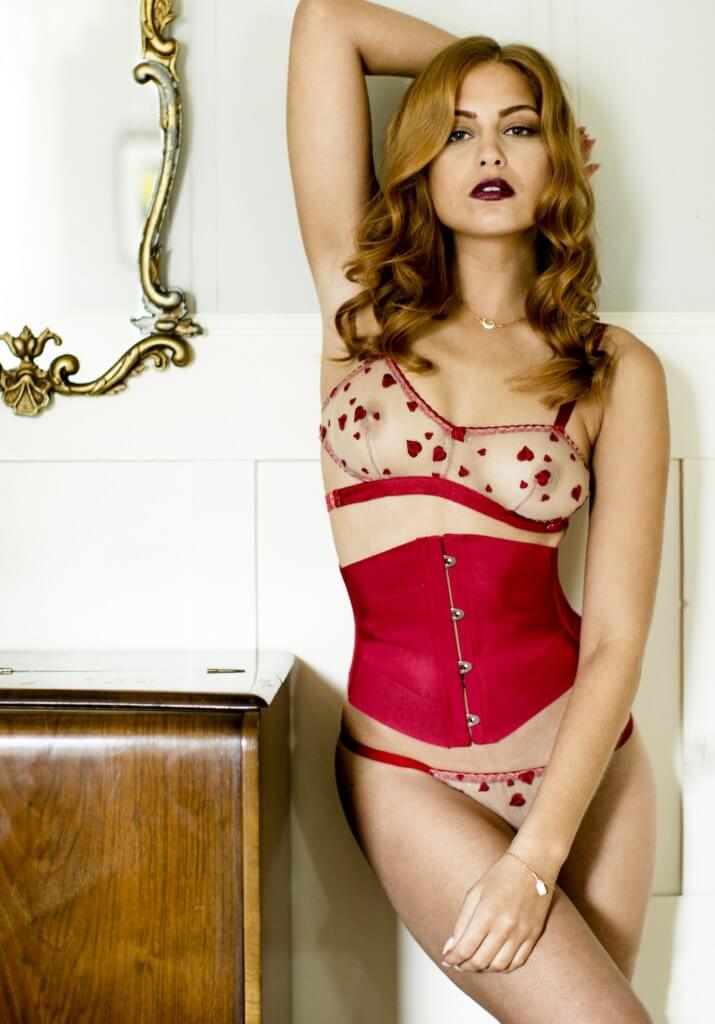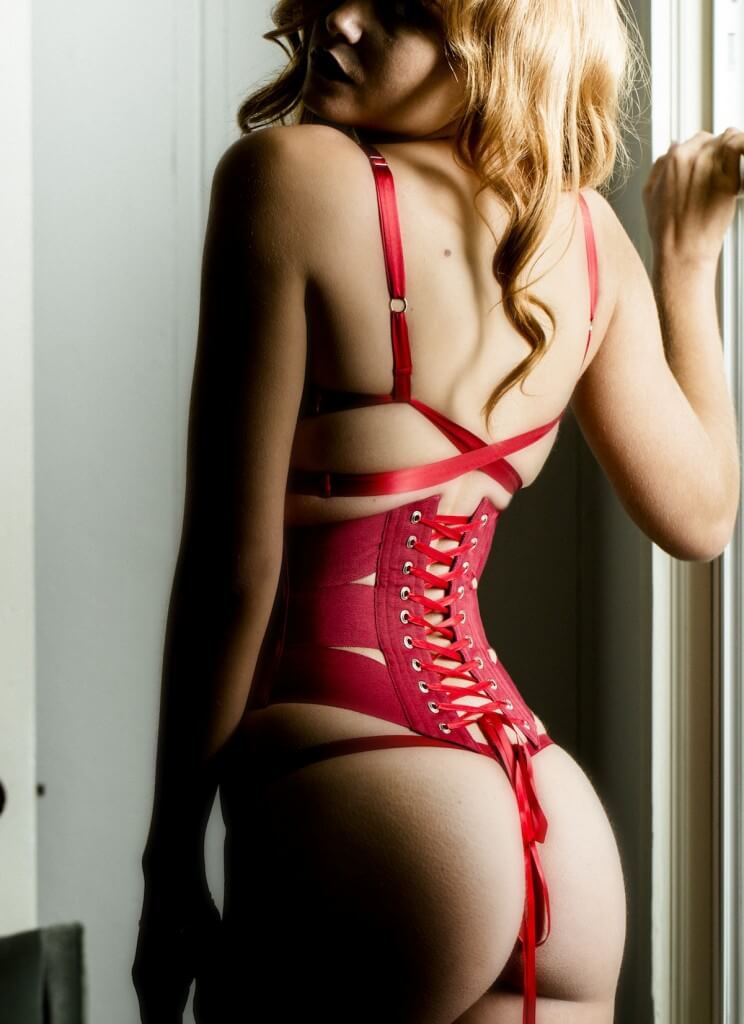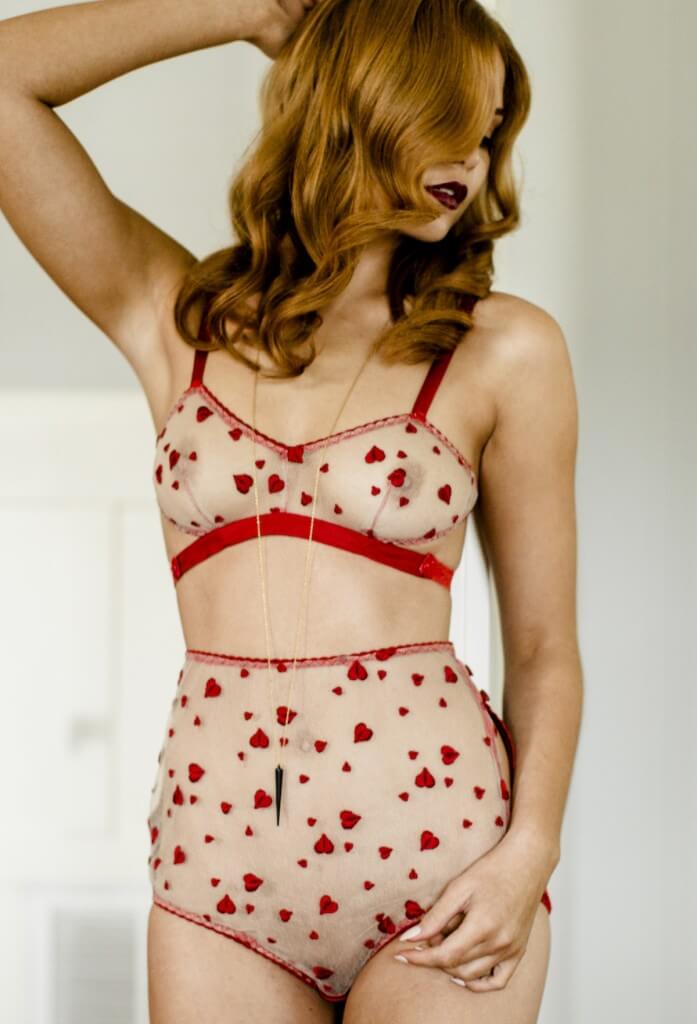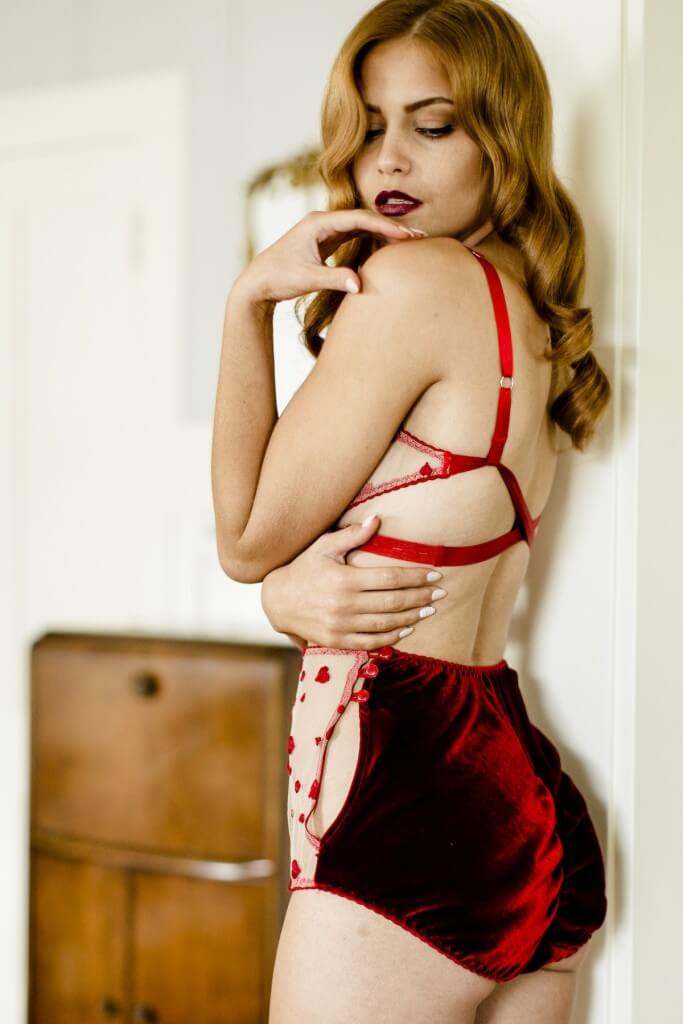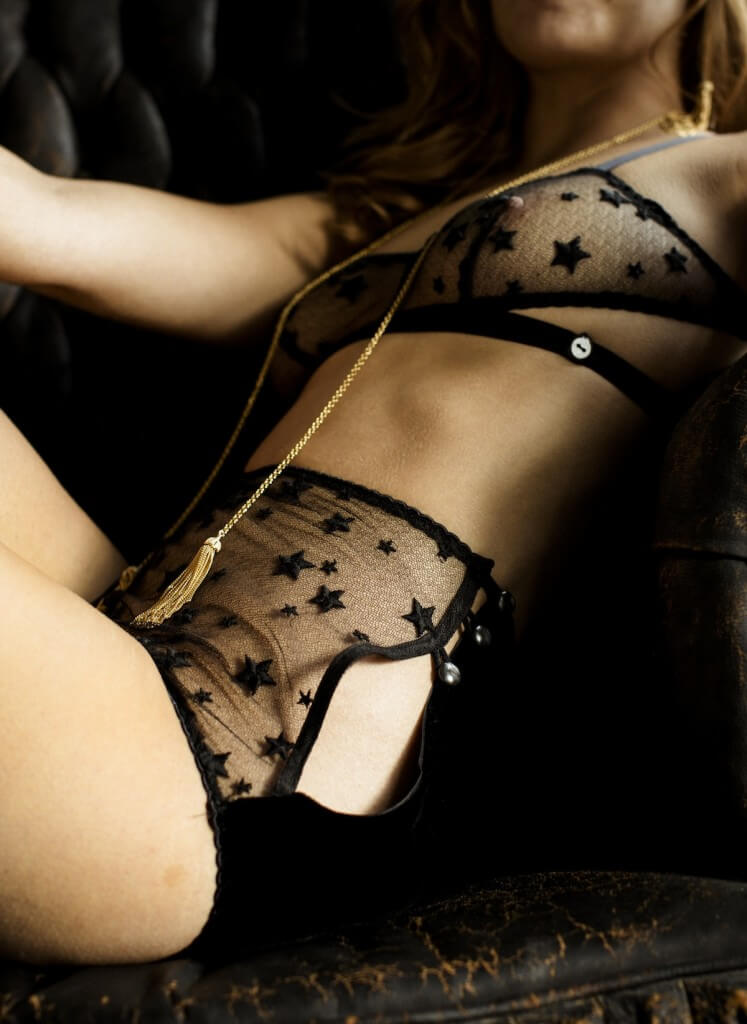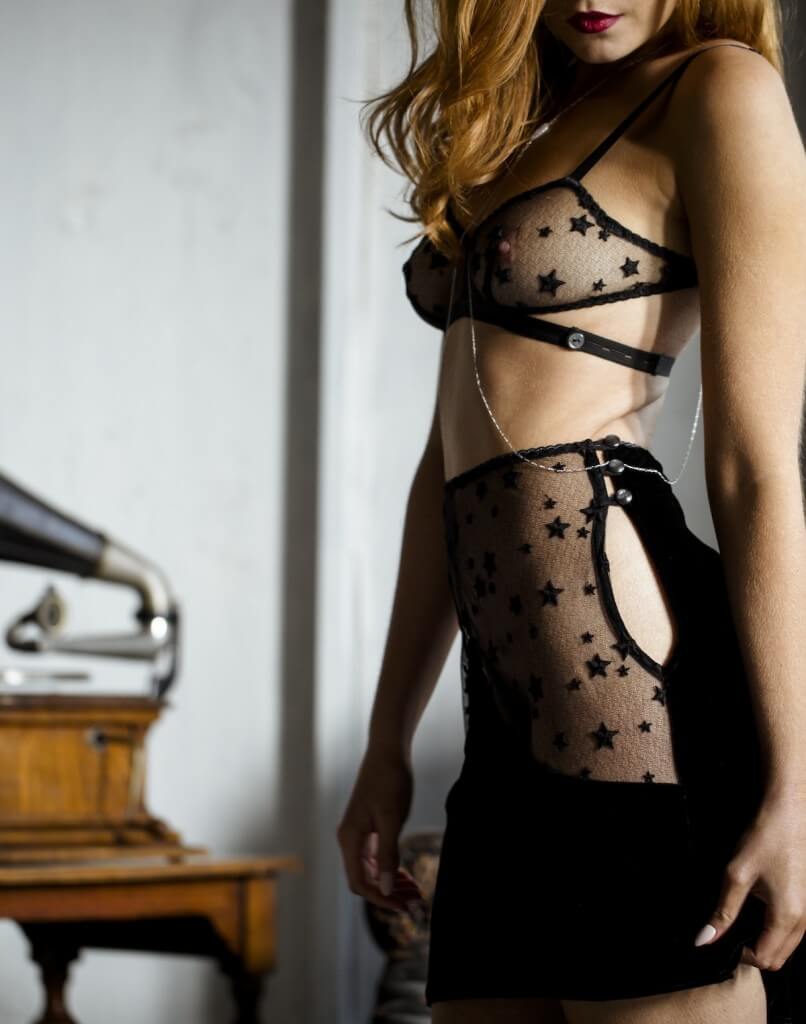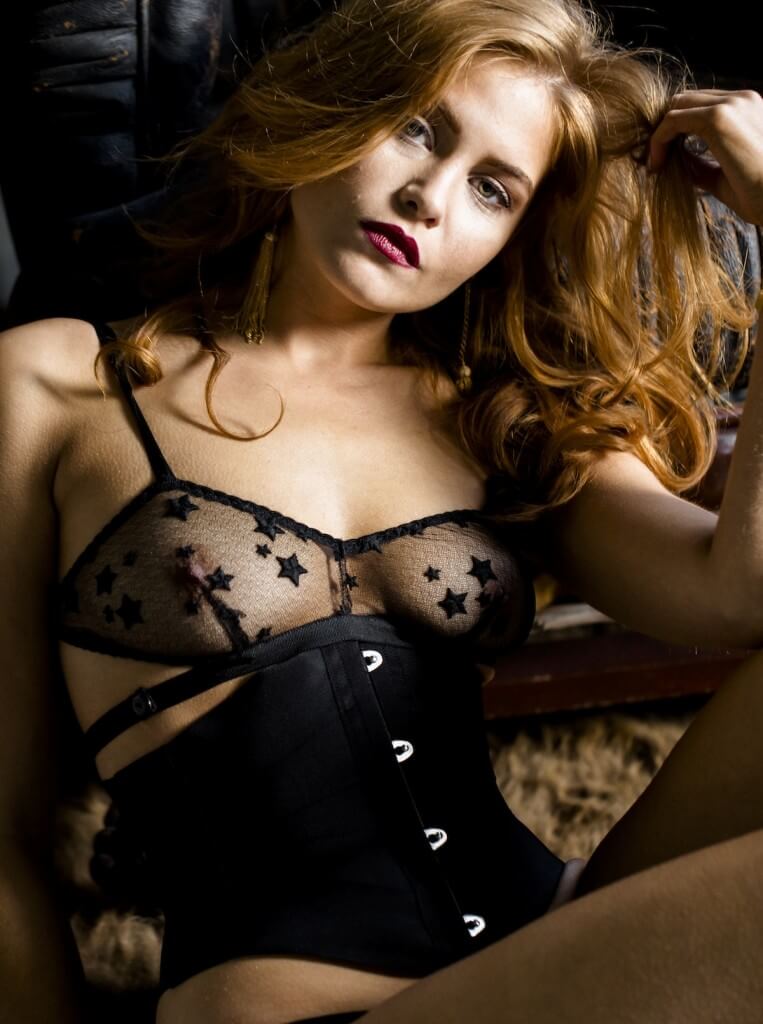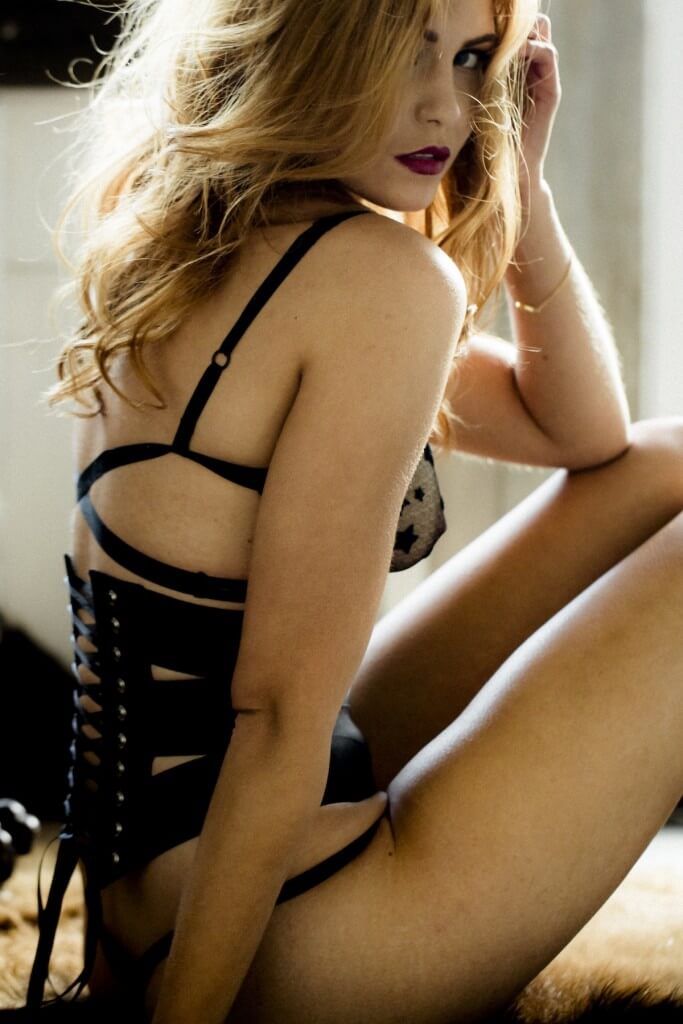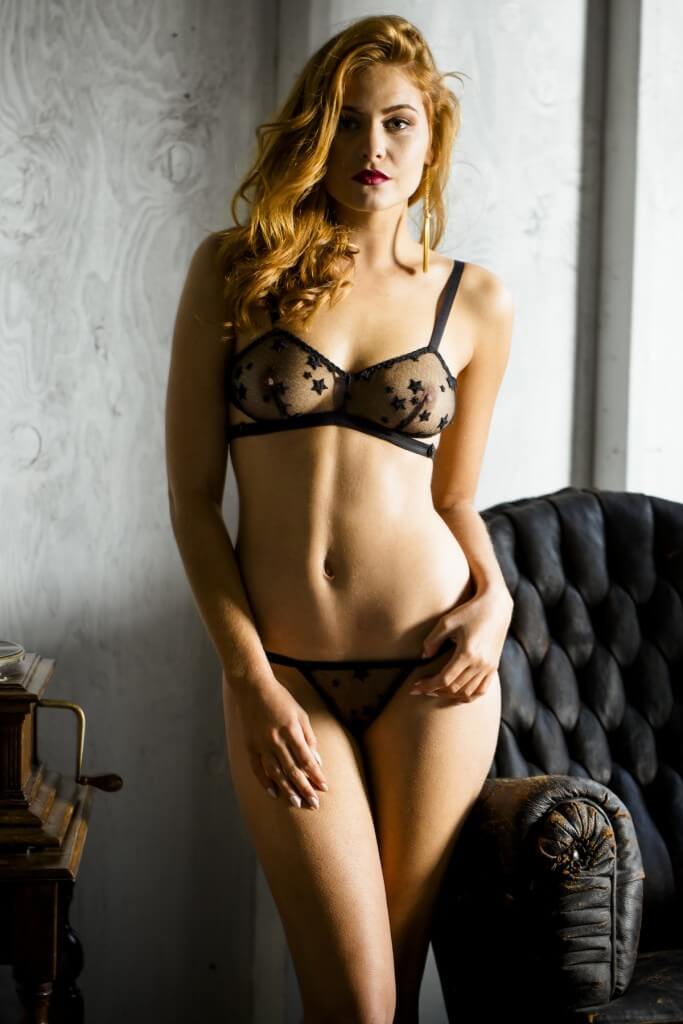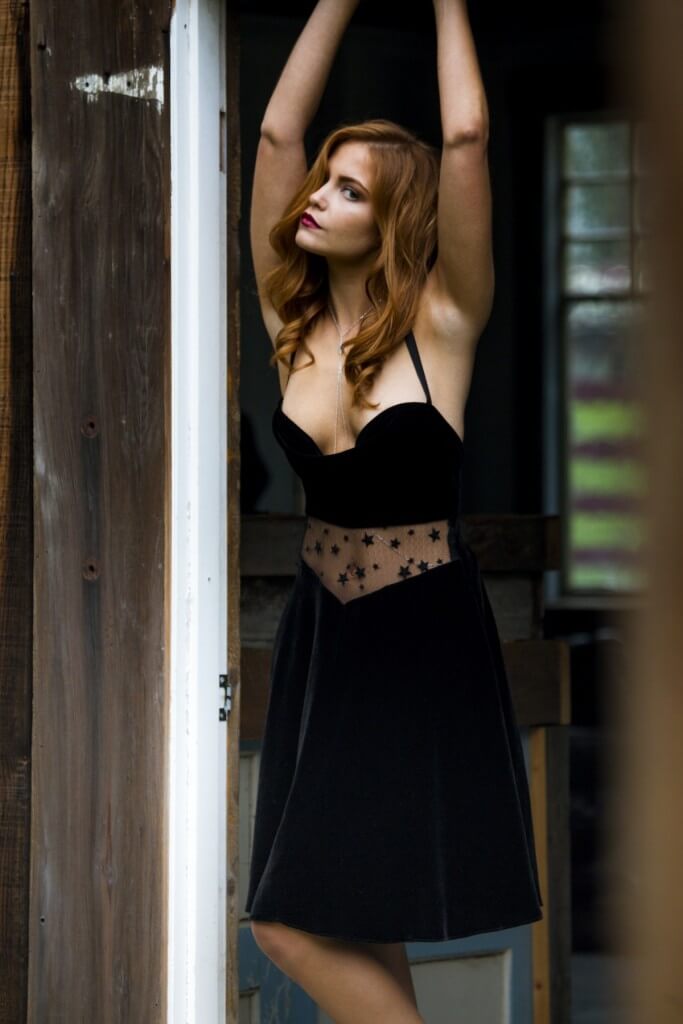 Credits:
Photography: Kelly Puleio Photography
Producer: Tamara Costa>
Model: Nicole Whittaker
Hair & Makeup: Pretty Parlor San Francisco
Jewelry: Marrin Costello
Save