Review: Boudoir by D'Lish Robe
Disclosure: I was sent this item free of charge for review purposes. All opinions are my own.
Catherine D'Lish's marvelous boudoir dressing gowns have been on my personal lingerie wishlist for years. These delightful confections of ruffles, feathers, and silk are dramatic and lush in a way most lingerie simply isn't nowadays. In many ways, they're a throwback to the days of classic vintage lingerie, requiring hours of precise hand-stitching and an impeccable eye for detail.
Recently, Ms. D'Lish debuted a diffusion line of sorts, a range of knit loungewear with the same sweeping silhouettes but more wash-and-wear friendly fabrics. Catherine D'Lish gifted this sample robe to me as an early test of the new collection awhile back. You can see it on Ms. D'Lish in the same colorway here and in an alternate colorway here.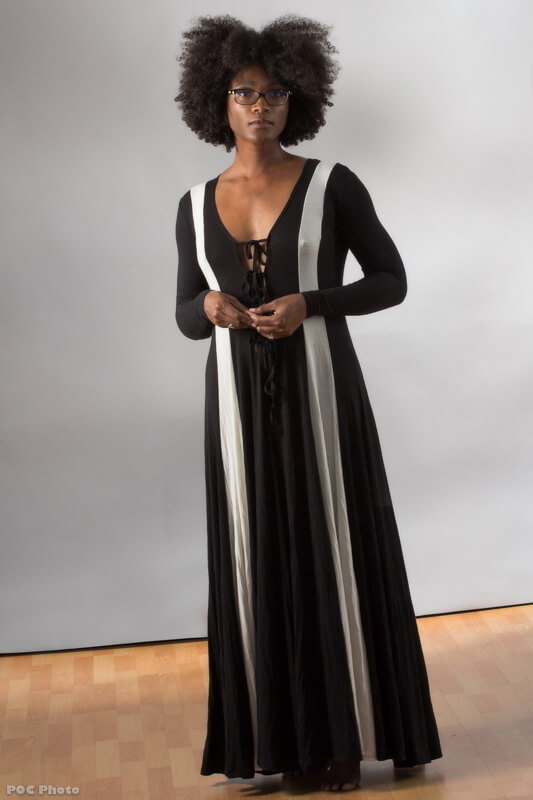 As a sample (and really more of an initial prototype to be specific), there's very little in the way of exact sizing or fit information. I'd guess this piece is about a M/L. The fabric feels like a modal, though I don't know its exact composition (Boudoir by D'Lish currently uses a silk/modal blend). As you can see, it's sewn from alternating black and white panels, giving it a graphic, Deco-esque feel. There's no lining on the inside of this piece, and it's closed with four string tie closures at the front. There are no other closures or laces so it just hangs free from the waist down.
My initial impressions are that this is a beautiful fabric. It has a nice weight and heft and drape, and it doesn't feel itchy or raw against the skin even with the exposed interior stitching. The tie closures at the front are a bit of a novelty for me as I don't recall any other loungewear brand using these. It's a different look, as I'm used to a traditional wrap closure for my robes, but one advantage of tie closures is that you can somewhat customize the fit across the bust. In my case, I can pull the closures completely closed, resulting in a pleasant, keyholed nightgown effect, but someone who is bustier could opt for a looser tie. This flexibility strikes me as a nice feature. I'd also say these ties are rather sturdily sewn in. I was worried about one coming loose by now, but the stitching is quite strong.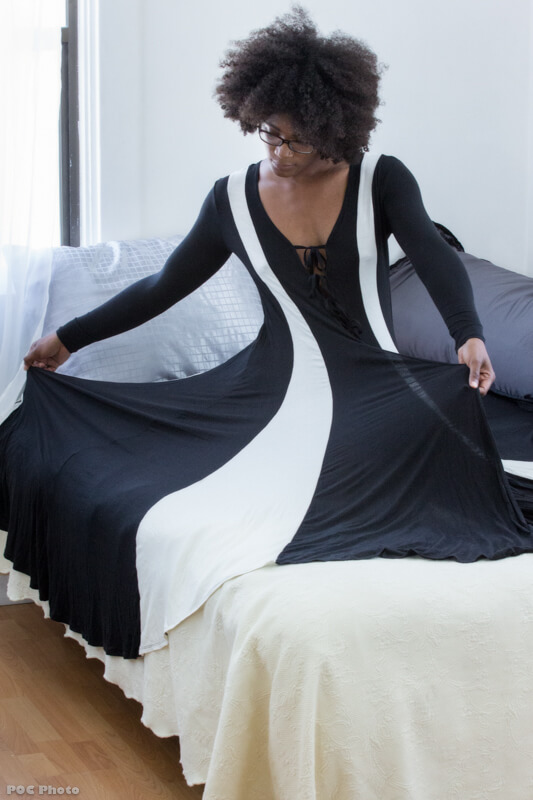 In terms of fit, I'm reluctant to give too many fit notes as this is an initial sample, and the fit may have changed entirely between early testing (when I received this product), and the first official production run (which is now in progress). However, I will say that it's a little tight across the shoulders and upper arms, which is admittedly a common issue for me. So if you tend to be a bit broader across the back, maybe just send a quick note asking for fit advice. This robe is also floor-length on me, and I'm around 5'8". Again, I'm not sure how the length runs on this line in general, but that may be something to inquire about before placing an order.
Overall, I'm very happy with this piece, and I think it represents a natural progression from Catherine D'Lish's more labor-intensive, burlesque-inspired pieces to something that may be more accessible to many for everyday. I'm intrigued by some of the unusual touches this collection has (like the string ties), and I'm very interested in hearing other people's impressions and fit notes as it becomes available to buy.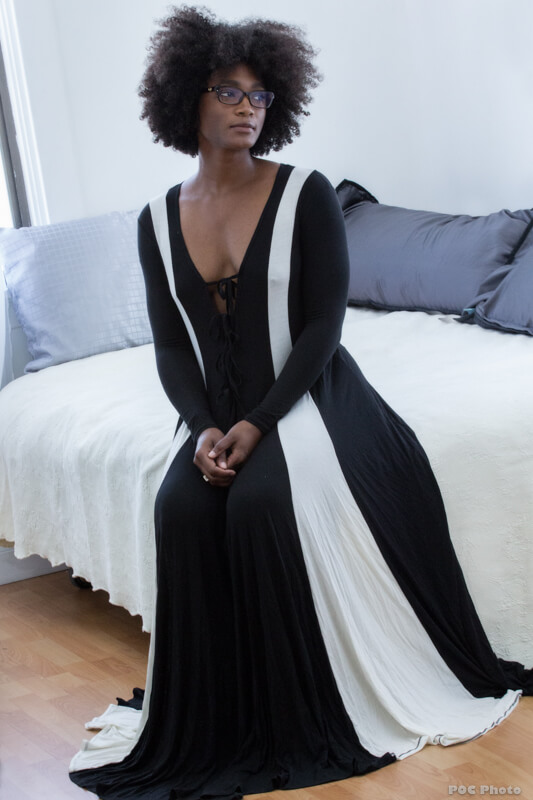 What are your thoughts on Boudoir by D'Lish? Would you try anything from the new line?
Save