Lingerie Wishlist: Underprotection Anika Robe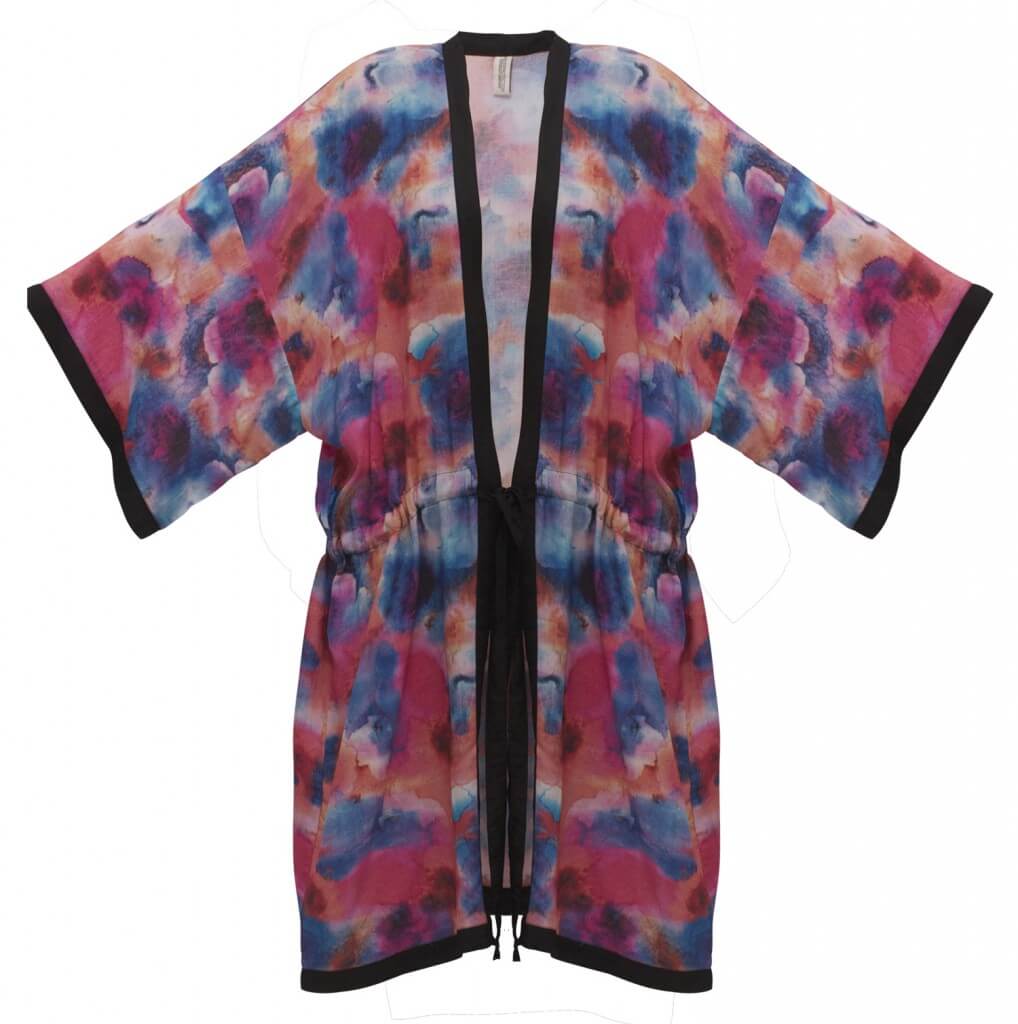 While this is very much the season for comfy, cozy, fuzzy robes, it's also the season for beach vacations and much-needed escapes to warmer climes. I first saw this robe at Lingerie Market back in February, and I've been waiting patiently until it was available for sale.
Aesethetically, what I like most about Underprotection's Anika Robe (apart from the loose, unstructured style), is its painterly abstract print. It reminds me of winter sunsets --- beautiful streaks of gold, blush, and orange reflecting off of frozen lakes and snowy banks. This print feels soothing to look at, almost meditative. There's a kind of undemanding ease to the entire look, like you could slip this robe on and float away into the most pleasant dreams.
Ethically, what I most like about Underprotection is their commitment to sustainable production and fair wages. Though fast, cheap, disposable fashion will always be a thing, many consumers are rightly becoming more interested in how and where their lingerie is made. Brands able to verify safe and ethical working conditions are at an advantage here, even though ethical products inevitably carry a higher price.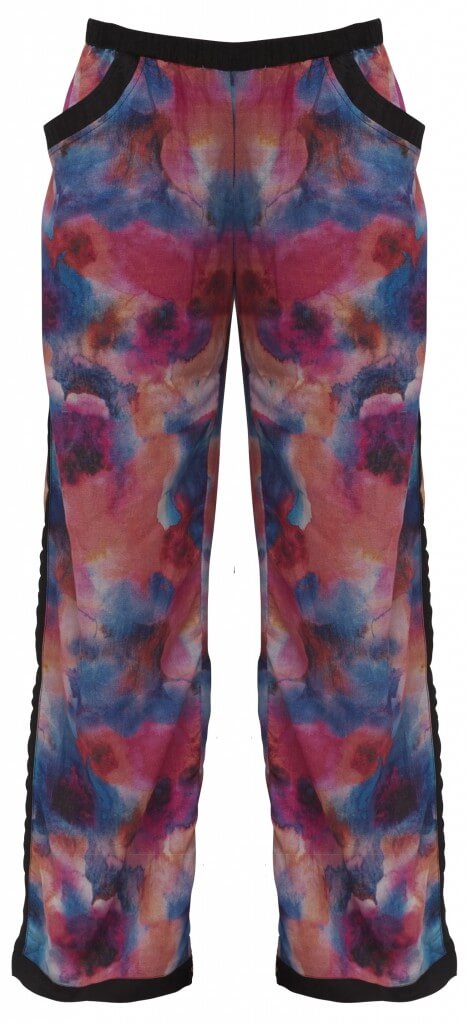 Though one could buy the matching Anika Pants for a complete set, I'm slightly more interested in the outerwear possibilities of the robe. If I were truly adventurous, I suppose I'd wear both pieces out and about (pajamas as daywear was a trend for a hot minute), but I do like the idea of layering the robe over a grey t-shirt or ribbed tank and jeans for summer or over a grey, cable knit turtleneck sweater and black knit pencil skirt for winter (yes, my wardrobe has a lot of grey). It's the perfect touch of effortless boudoir elegance without so explicitly invoking the feel of lingerie.
Underprotection's Anika Robe retails for $198.68 USD. The pants sell for $124.17. The size range for both is XS-L, with size large fitting a US 10. Shipping is about $21.50 if you live outside of Europe so please factor that into the cost of the garments as well.
Have you heard of Underprotection before? What do you think of this robe and pants set? And do you have any thoughts on the rise of ethically-focused lingerie labels?