DSTM: Lingerie as Avant-Garde Fashion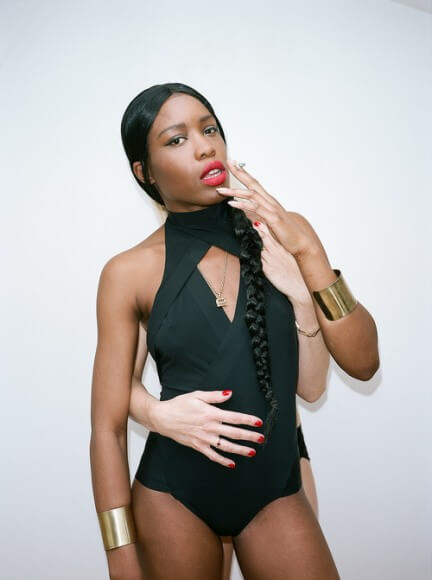 Please note: Some of these images may be NSFW.
As the lingerie-as-outerwear trend continues to grow, the distinction between lingerie and fashion is blurring. It's an exciting time, as lingerie brands (predominantly the more risk-taking independents) are stretching their creative chops to produce directional lines that not only take their cue from fashion trends, but more often than not, set them. Fashion brands have followed suit, incorporating lingerie trends into dresses, tops, and rompers. The result of this back-and-forth synergy of ideas? A new crop of lifestyle brands that bring the best of both the lingerie and fashion worlds into innovative collections that defy categorization. One such brand is Berlin-based DSTM.
I was really excited to see DSTM's SS2016 campaign images. In an industry that tends to promote a very narrow standard of beauty, these photos are bold, edgy, and avant garde. In fact, they read more as performance art than fashion photography. There's a strong sense of fetish and the macabre which both repel and fascinate in a really intriguing way. This is not a label that feels like it needs to pretty it up for you to see the drama of their designs. It rather feels like a call to individuality, to experimentation, to fantasy.
Designer Jen Gilpin, actually a Canadian, keeps an on-trend palette of blacks and neutrals to best showcase sculptural cuts that take their cue from the athleisure fashion trend. Luxurious, high performance fabrics are molded into silhouettes that are made to move with your body, becoming a second skin. Silks and leathers are paired with nearly transparent meshes that are infused with aloe vera to moisturize. The leotards and bodysuits are the most versatile pieces in the collection, transitioning easily from innerwear to outerwear. Graphic cutaways and straps make the skin an integral design element. Bras are non-wired, designed to be comfortable like a sports bra, and layered under robes, dresses, and tops with open backs, low cut fronts, or oversized armholes.
The collection also taps into the bondage trend with a Shibari series (Shibari is a form of Japanese-inspired rope bondage). Harnesses and dresses are crafted of fine Italian rope in creams and blacks, with decorative gold accents. Graphic lines and texture are created when layered over garments and skin alike. These geometric shapes are used to define the contours of the body, add structure, and provide contrast.
DSTM's SS2016 range will be released in January. Pieces will be offered in European sizes 34-40 (translating from XS-L). I could not find a size chart on the site, so make sure to inquire if you are concerned about measurements. Pieces will be priced from the low $100s to $700+.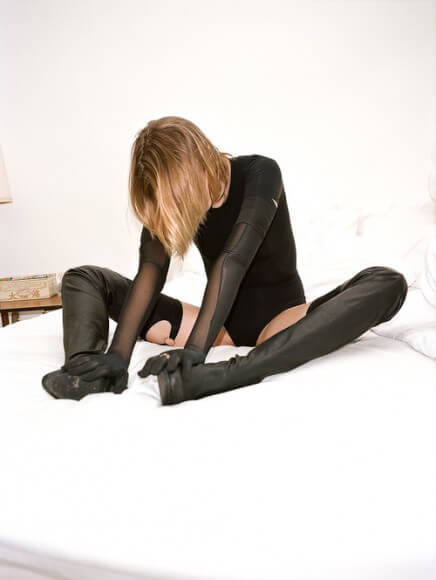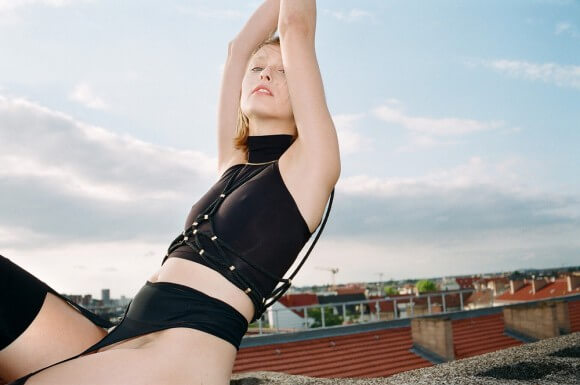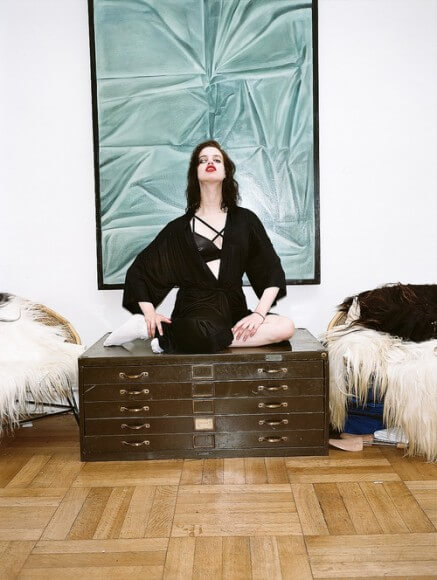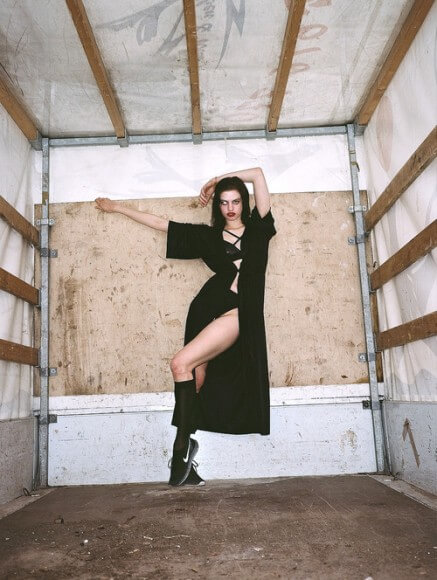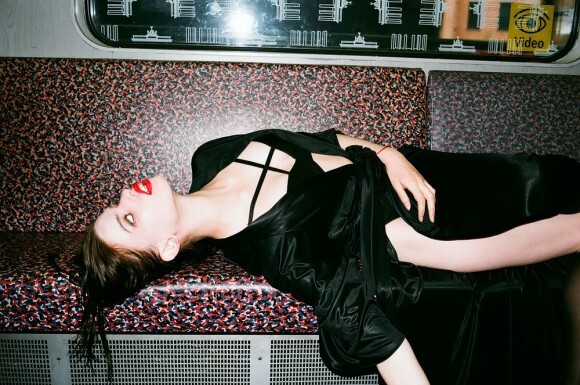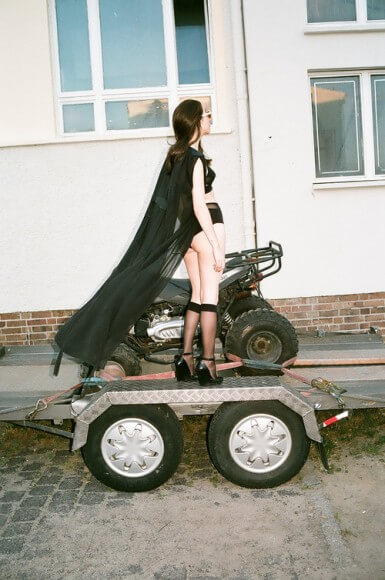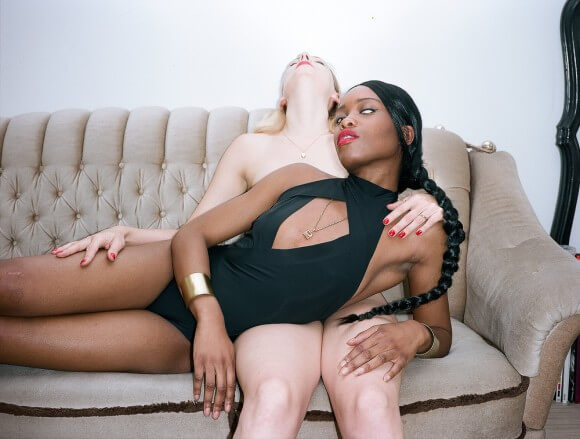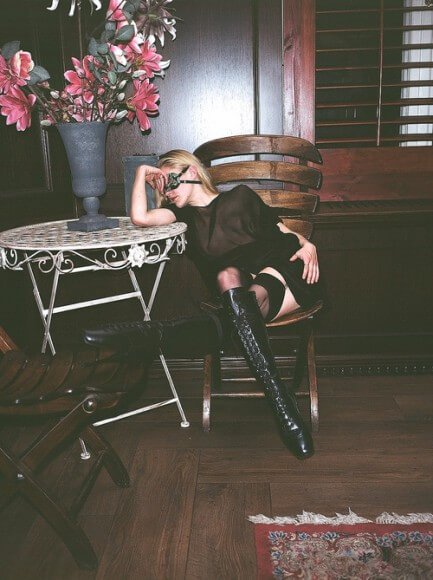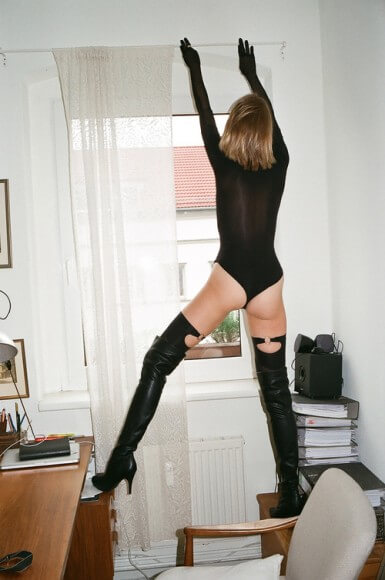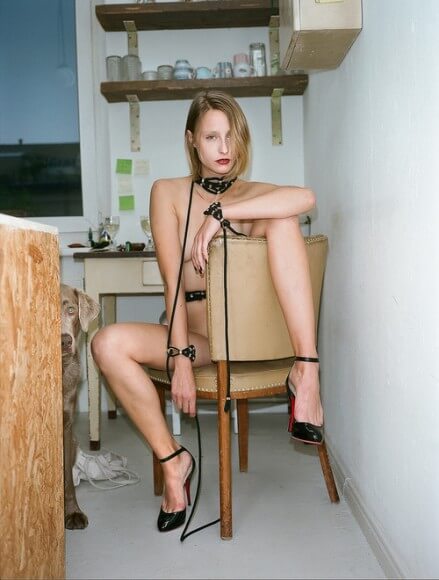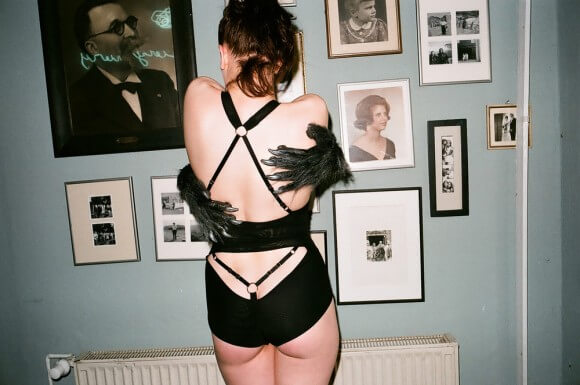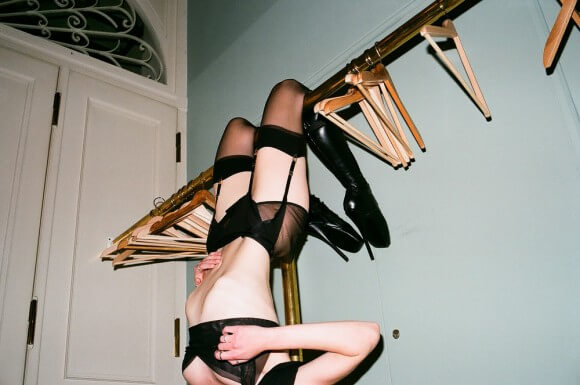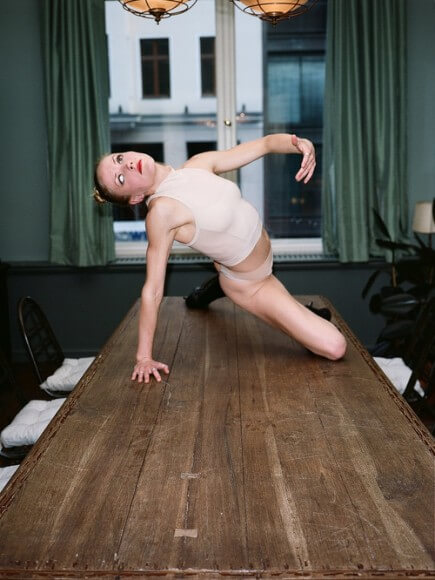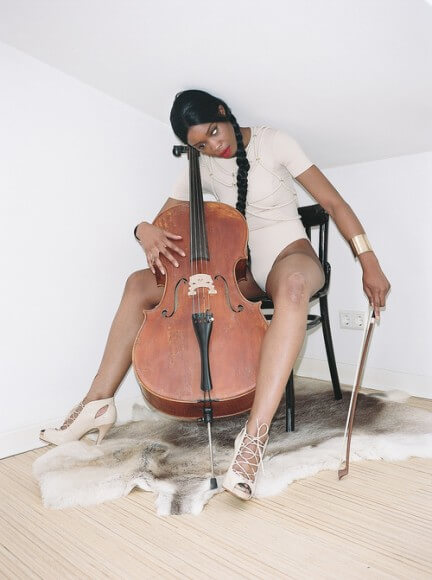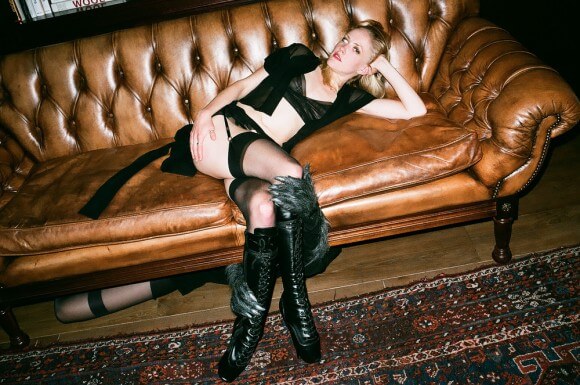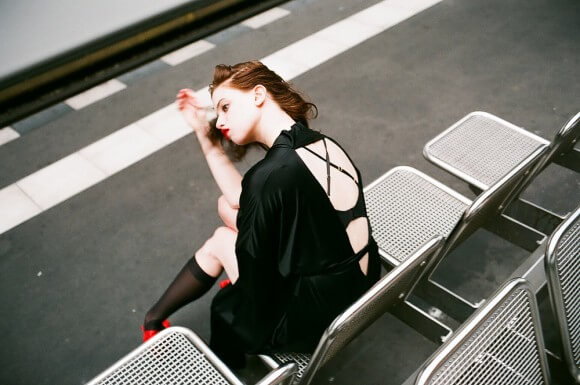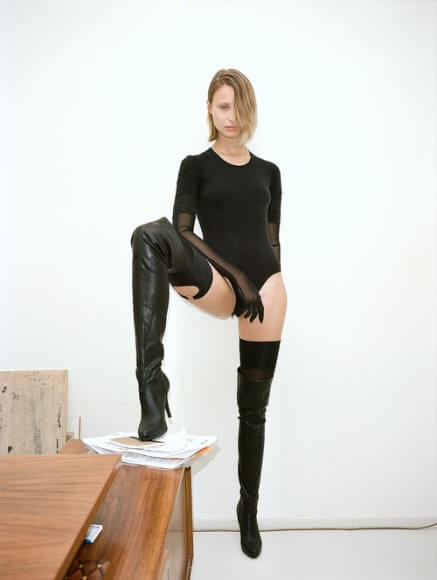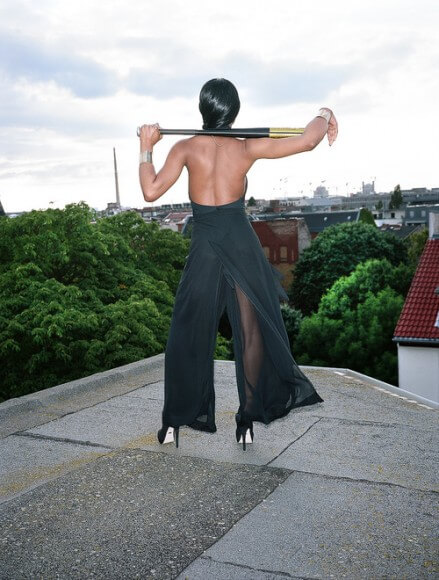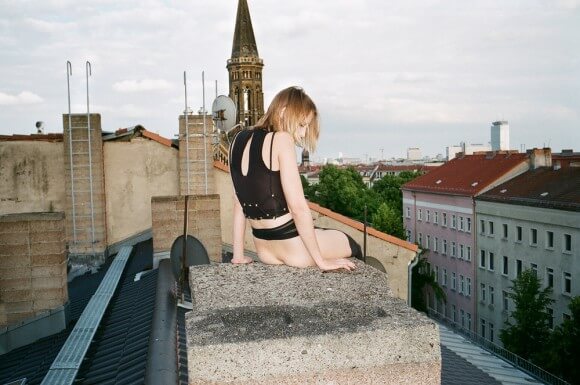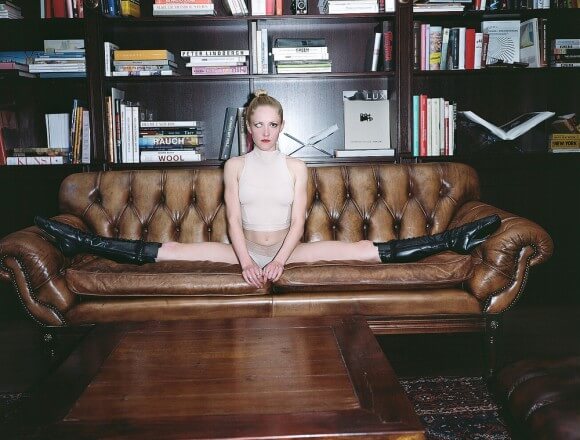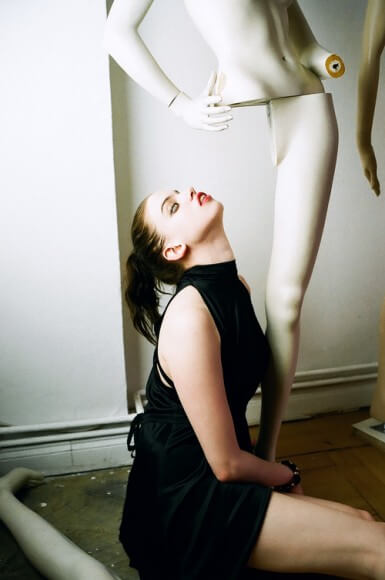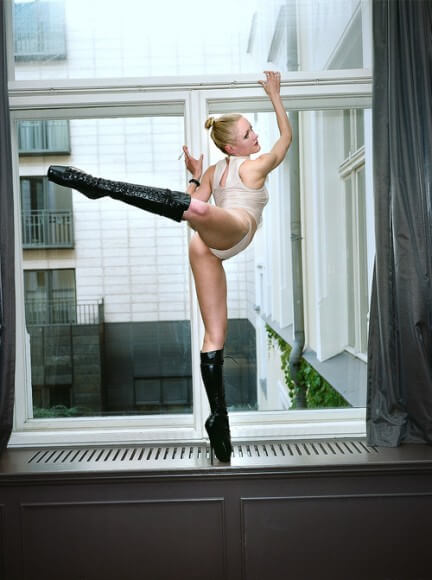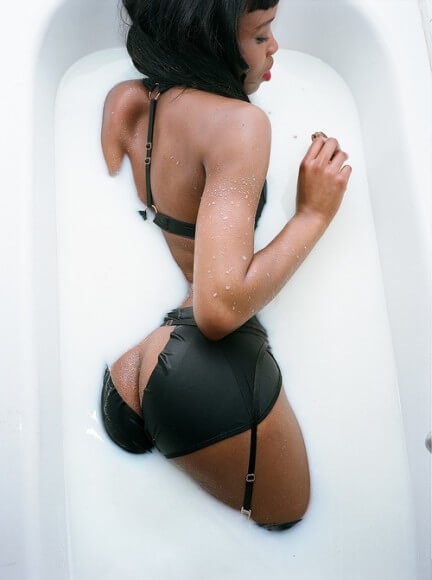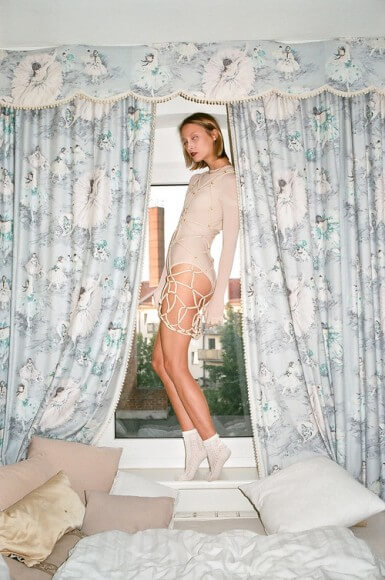 What do you think of DSTM? Do you enjoy when a brand takes a non-conformist approach to photography? Are you excited by directional brands like this that blend lingerie and fashion?