Lingerie of the Week: ColieCo Lottie Soft Cup Bra & High Waist Knicker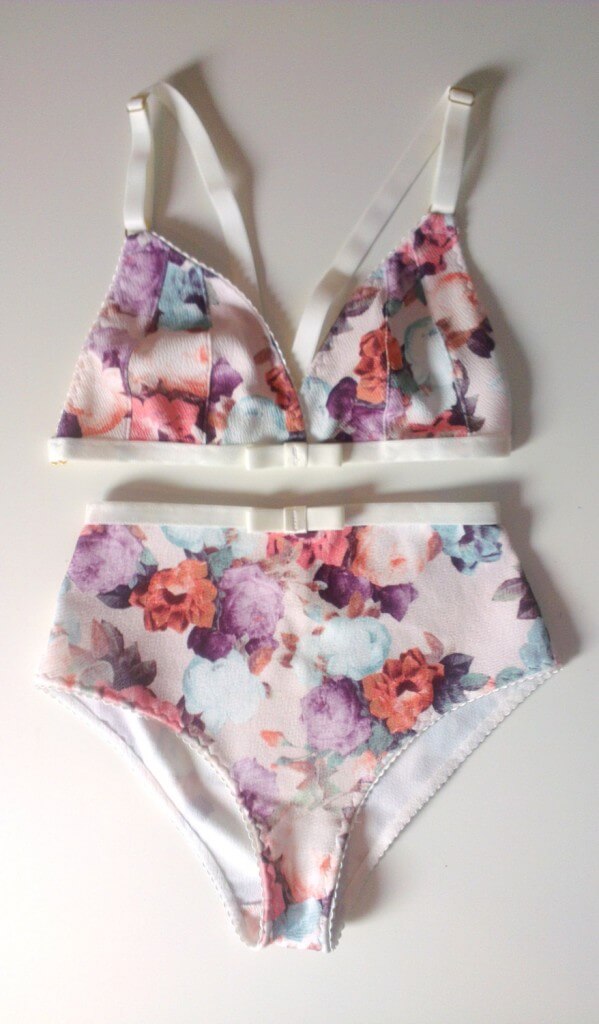 Now that summer's winding down, and the Fall/Winter lingerie season is ramping up, the lingerie industry is turning its attention towards all things navy, black, and beige. But I'm not quite ready to give up my florals and pastels. With nine months of Seattle rain looming, even a little bit of cheerfulness goes a long way.
I first heard about ColieCo through Tumblr, and since I'm actually visiting the UK this week, it seemed perfectly appropriate to feature them now. ColieCo's emphasis is on ethical fashion, and not just of the 'made nearby' variety. The brand sources all fabric locally from scraps that would have been thrown away or repurposes old garments that have reached the end of their life. Buttons are either vintage or repurposed from old garments, and for lingerie addicts who are interested, this set is vegan.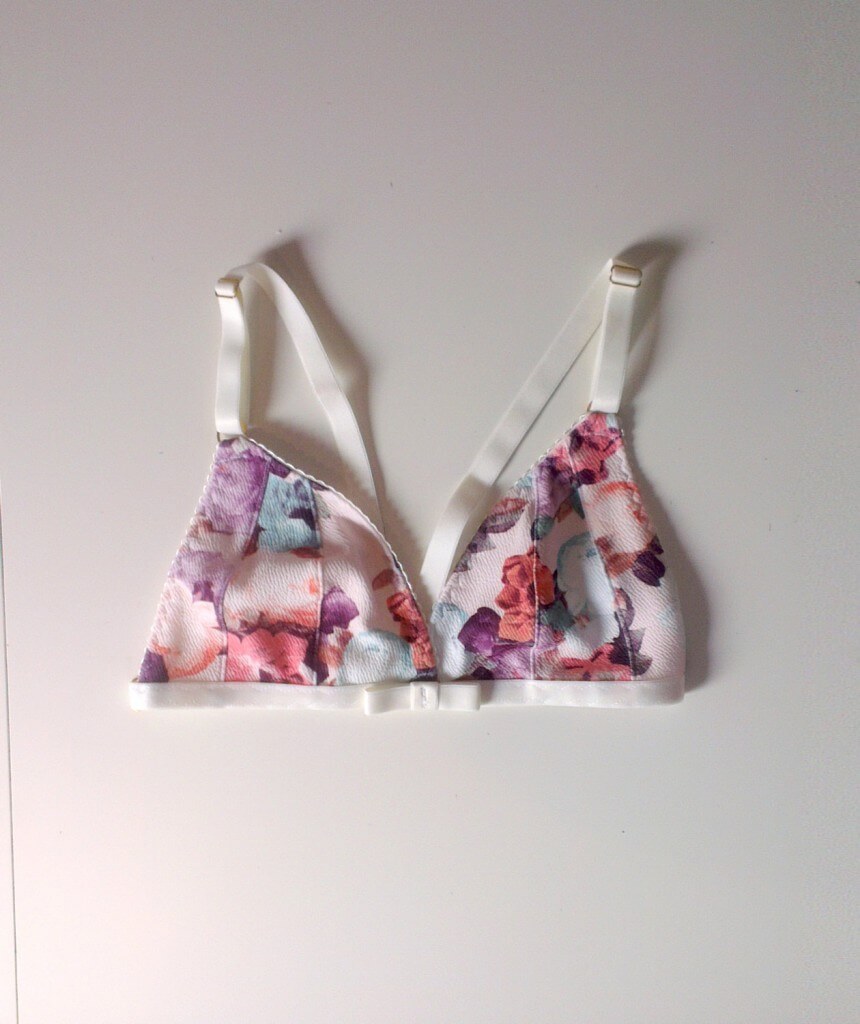 As someone who's spends quite a bit of time in bralettes and other, unstructured pieces, I like the effortlessly pretty vibe of this set. It's casual, but feels special too. And at right around $75 for both pieces, it's an eco-friendly, ethical set that's accessible for many.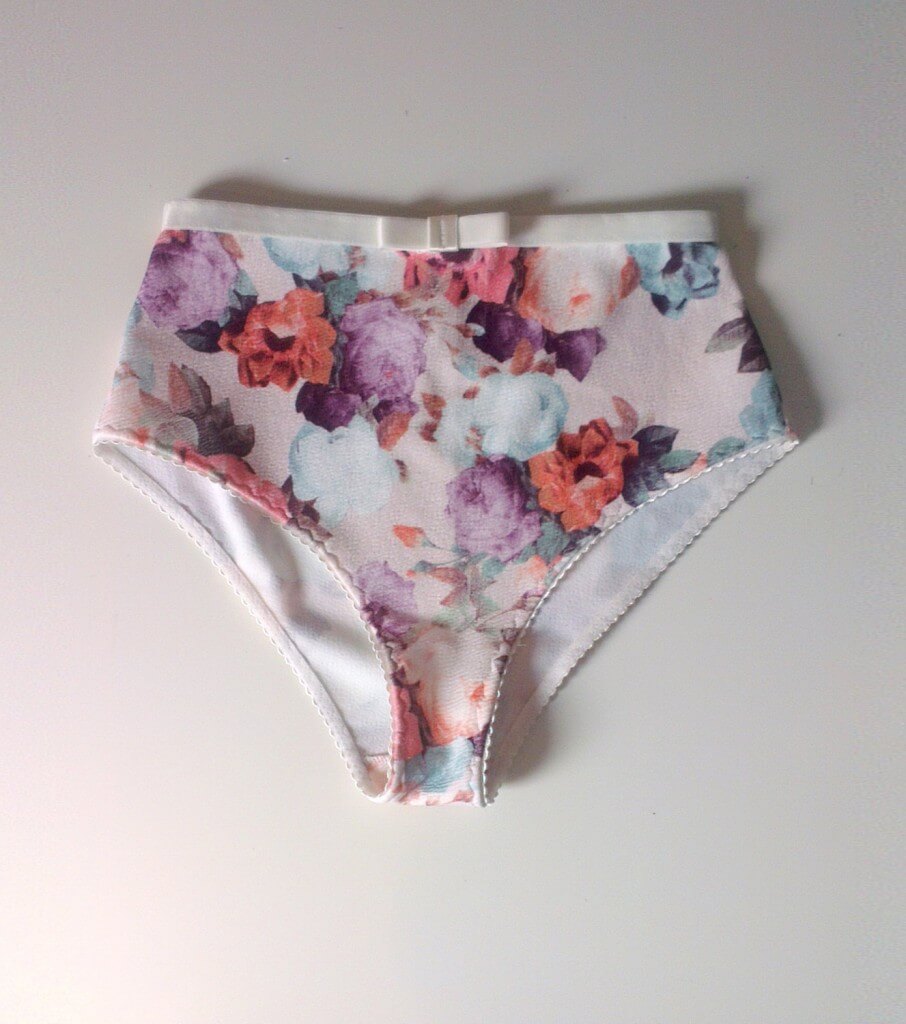 The bra is available in sizes S, M, L fitting sizes 34B/32C on the lower end and sizes 38B/36C/32D on the upper end. The knicker is also in sizes S, M, L fitting US sizes 4-10. ColieCo does accept custom orders, so it's always worth an inquiry if you happen to be outside the range listed here.
What do you think of ColieCo? Would you try a set like this?