Introducing FRKS Lingerie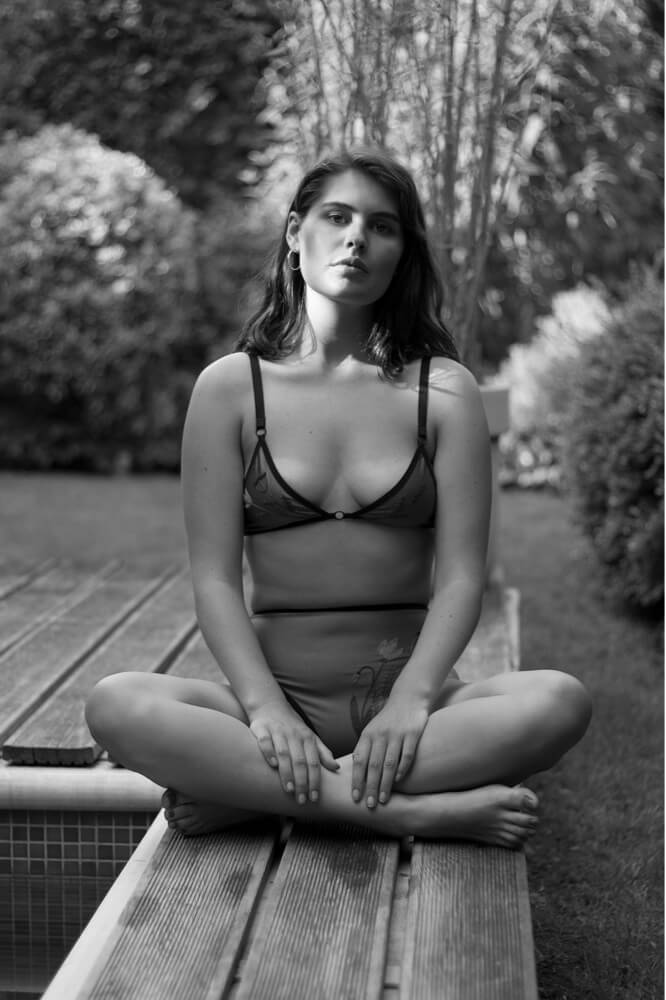 The lingerie world tends to be pretty risk averse. With many boutiques opting for safe, proven sellers, many brands are subsequently afraid to push the envelope. Each year at market Cora looks for designs that are bold and fearless, yet it is rare to be treated to work that truly innovates. Well, leave it to a small Etsy seller out of Budapest, Hungary, to shake things up. FRKS Lingerie is creating work that marries strong silhouettes with incredible textures for an energetic collection that wows.
A refreshingly distinctive point of view is what really sets FRKS apart. Who remembers those fabulous "Howling Wolf" knickers Karolina reviewed last year? The brand uses whimsy and edge paired with experimental embellishment to create collections that are both exciting and beautiful. Designer Zsófia Farkas is a master embroiderer who brings vivid colorways and subtle narratives to life on the unexpected vehicle of lingerie. In an industry that can be wary of exuberant prints, it is practically unheard of for a designer to incorporate such intricate textural details. It is just too labor intensive, and frankly a lost art. Zsófia turns the stereotype of stuffy embroidery on its head, creating pieces that are thoroughly energizing and modern.
This newest collection pairs ethereal botanicals with graphic silhouettes, playing soft romanticism against harder edged silhouettes. It is this pairing of the feminine with the androgynous that is really appealing. Rich textures on sheer tulles are set off against graphic cut outs and performance fabrics such as swimwear textiles, denim, and rubber. Simple, unstructured cuts provide the perfect backdrop for delicate flowers that look like they could blow away on a summer breeze. The whole collection has such a sense of freedom and nostalgia, as if we stopped on a road trip, tore off our cut-off shorts, and relished in the feel of the sun on our skin.
Zsófia shot the collection in three different cities, creating looks for each city that were distinctive while maintaining the cohesiveness of the collection. Paris utilizes hand tie-dyed blue silk charged with black pigment. There is a plushness to the fabric that is apparent in the photos. The treated silk looks sueded, with soft frayed edges that give the barely-there bodysuit a decadent, lived-in look. The piece is hand embroidered with a floral motif (those little knots that represent scattered petals are so lovely). Florence utilizes light blue tulle with denim details, and Budapest incorporates swimwear textiles. The color palette is a range of blues that you'd see as the sky transitions from brilliant midday to moody dusk.
What I adore most about these photos is the use of a wide range of body types. Celebrating curves both soft and muscular, the collection highlights a woman's individuality. Panties in the collection are sized XS-XL (there isn't a size chart available, so please reach out to Zsófia for clarification). Bras are available in band sizes 30-34 with cup sizes A-C. Pieces are priced from $50-90 which is surprisingly low considering the level of handwork involved. Please know that Zsófia hand crafts each piece at time of order, so expect to wait 3-4 weeks for these one-of-a-kind little works of art.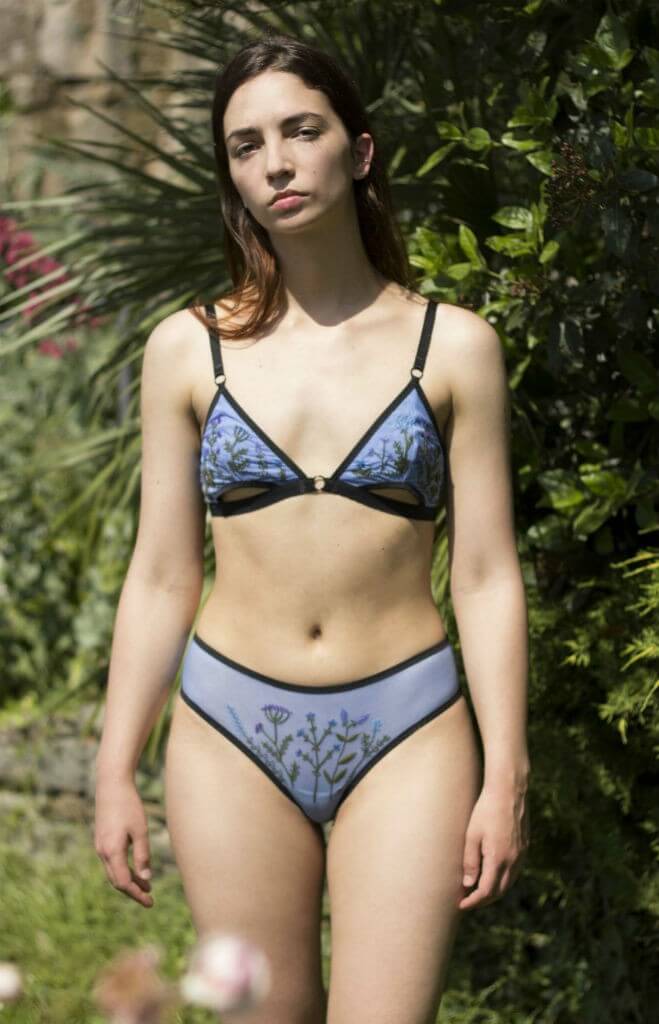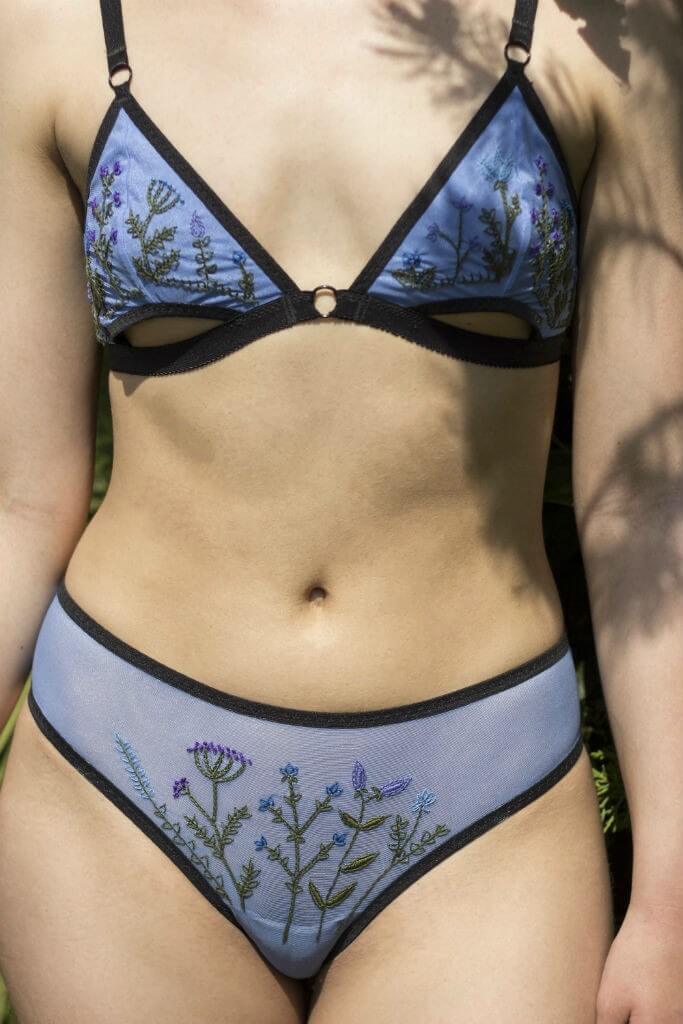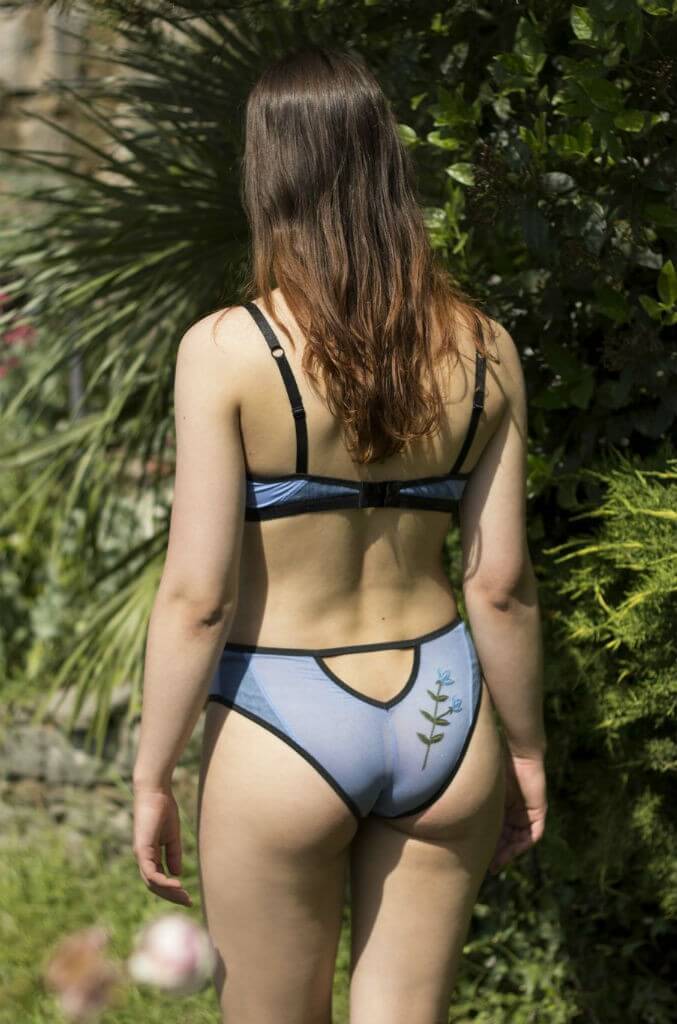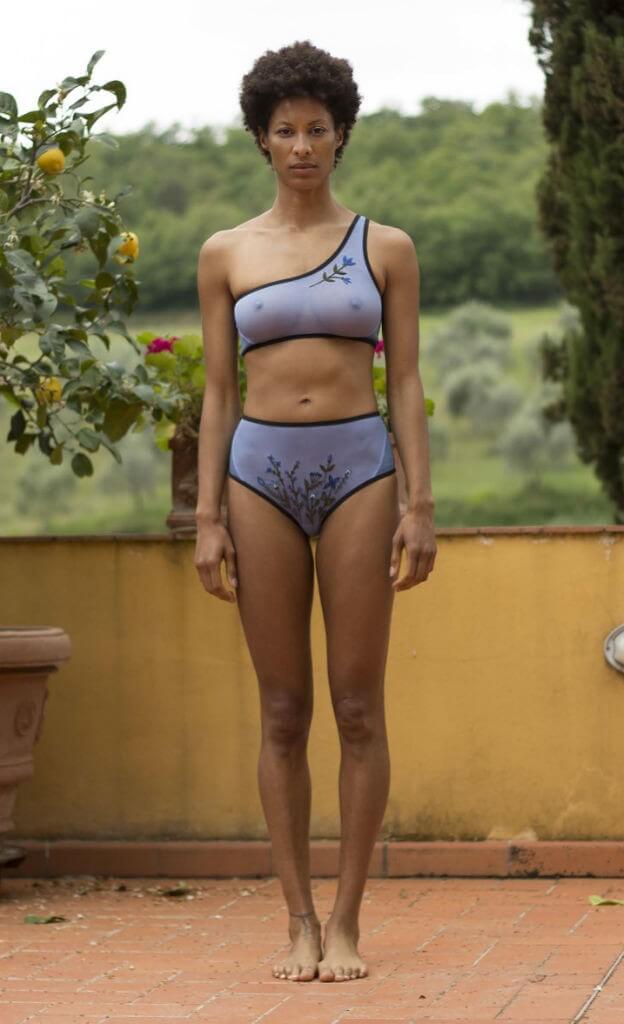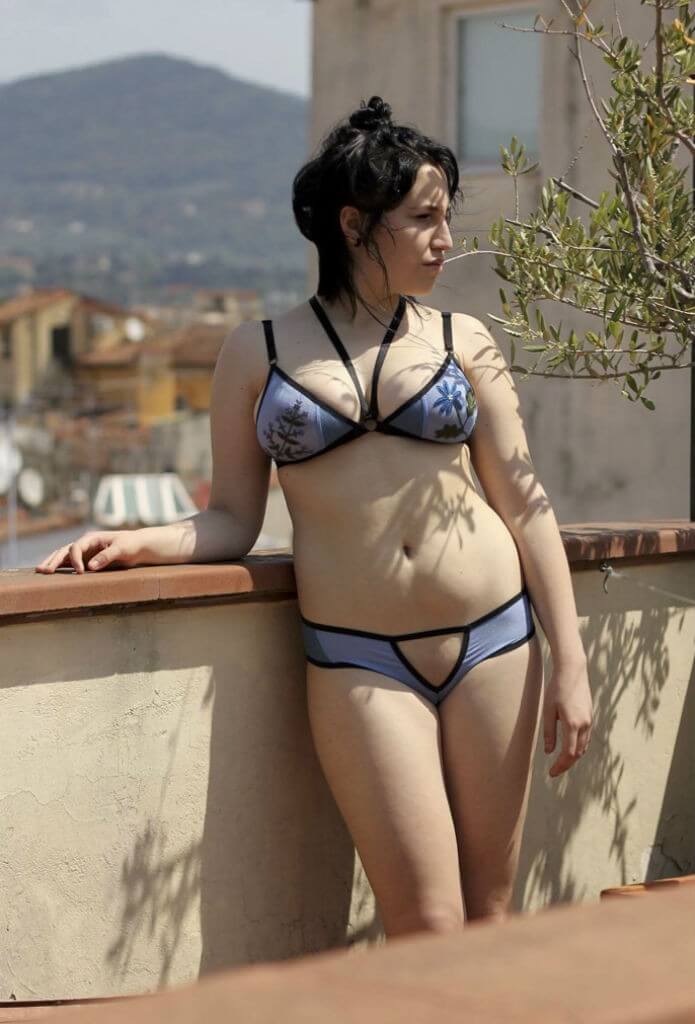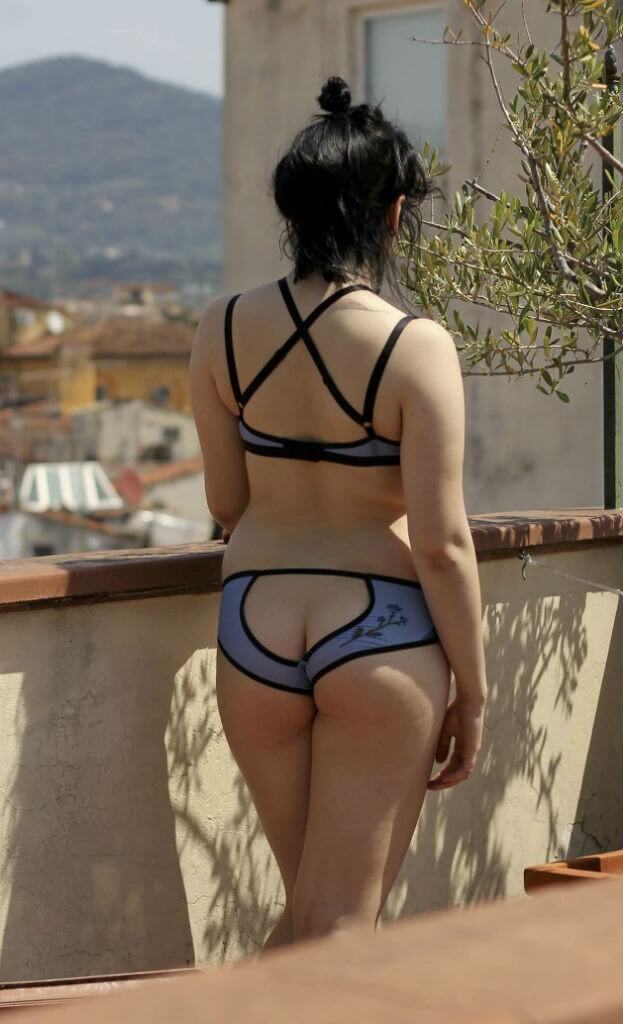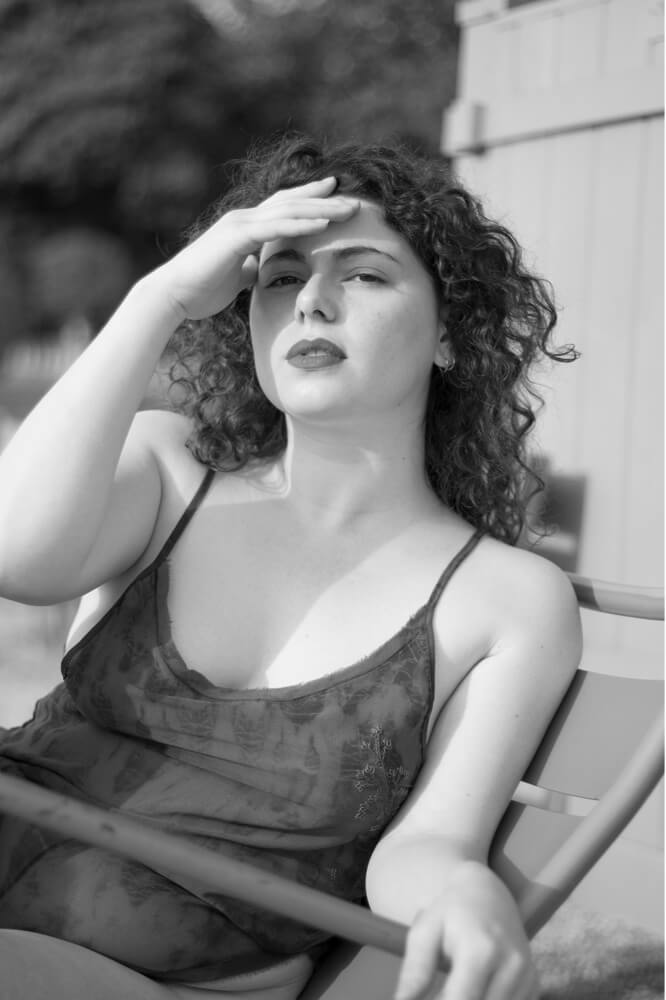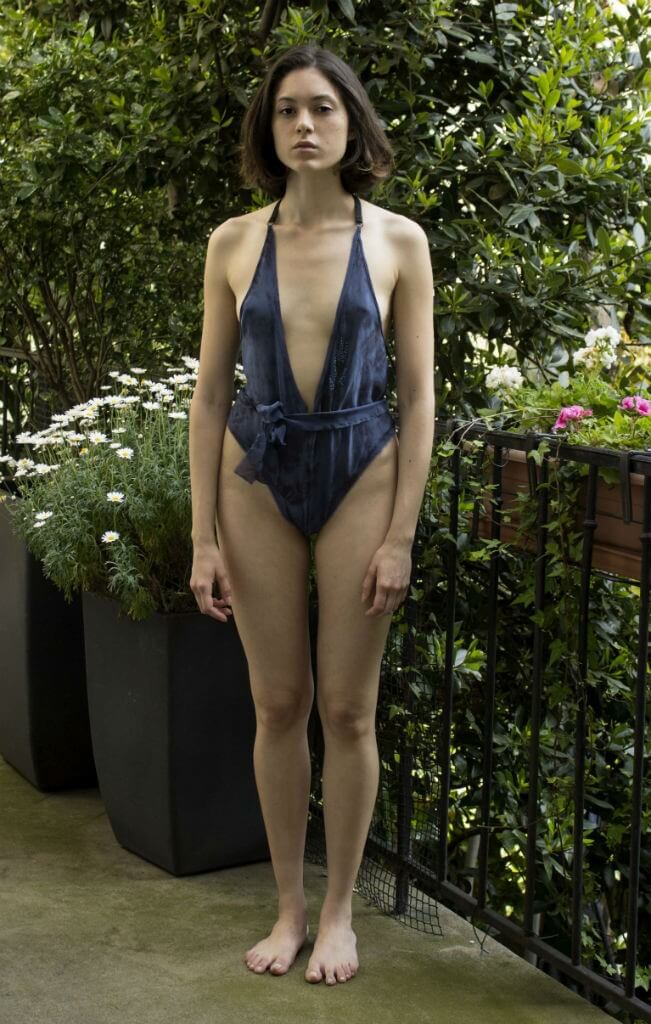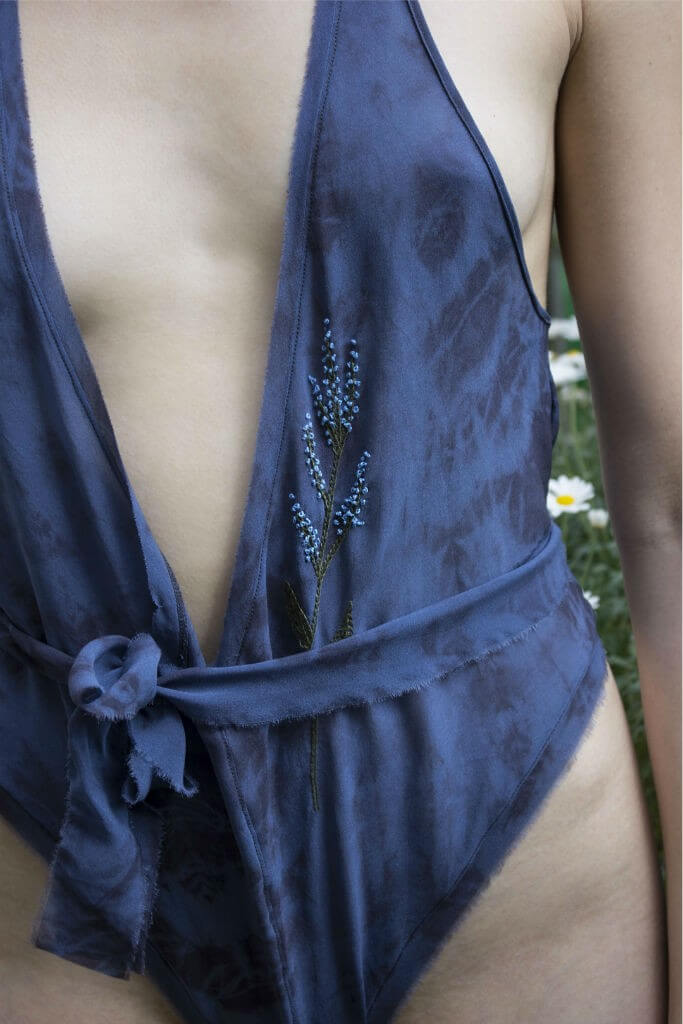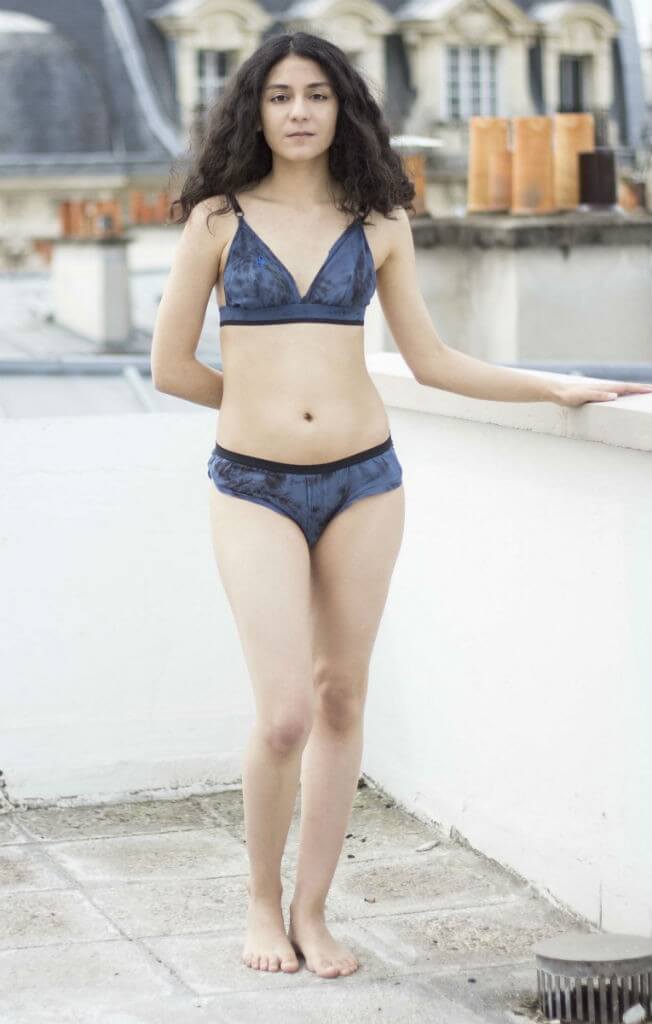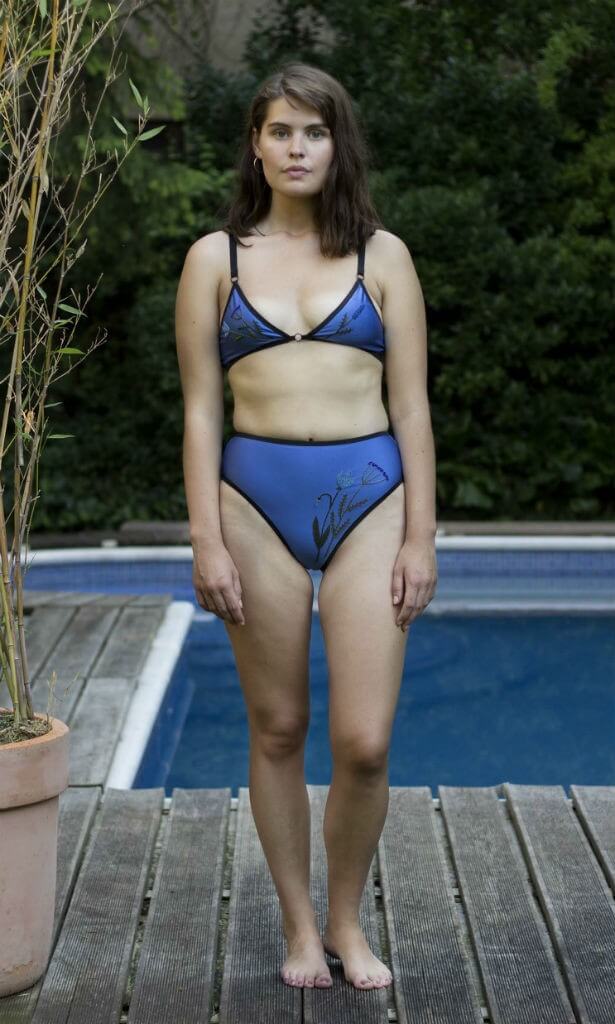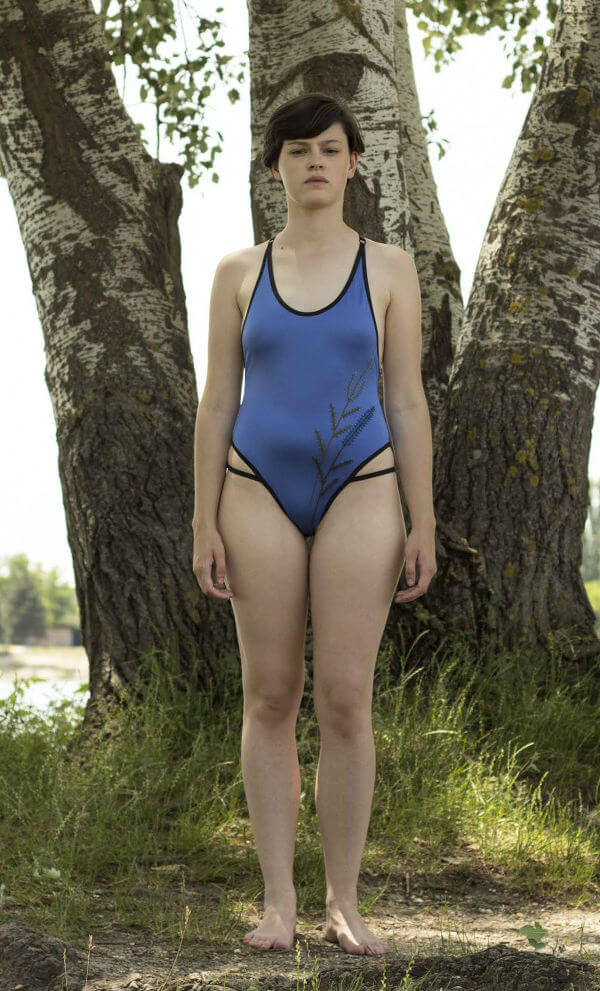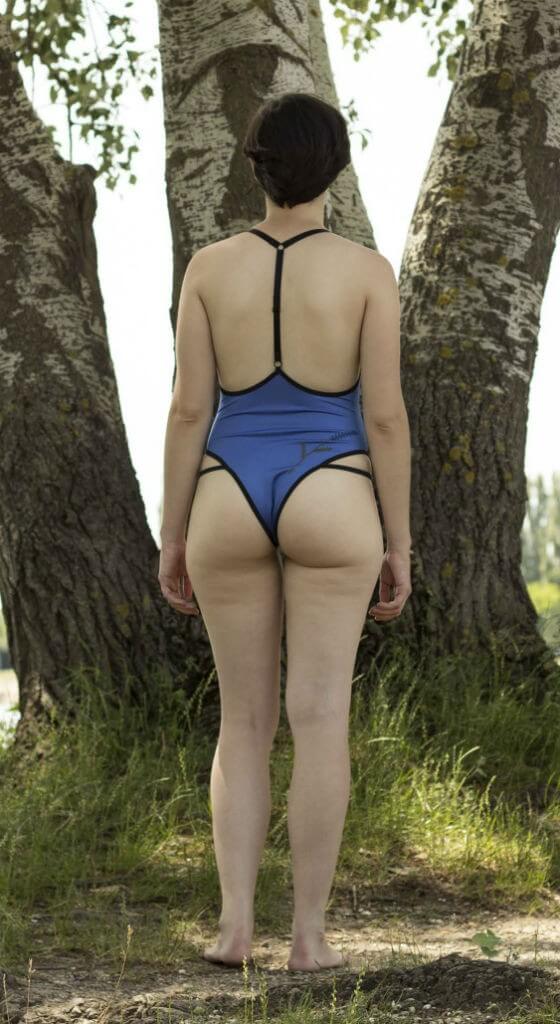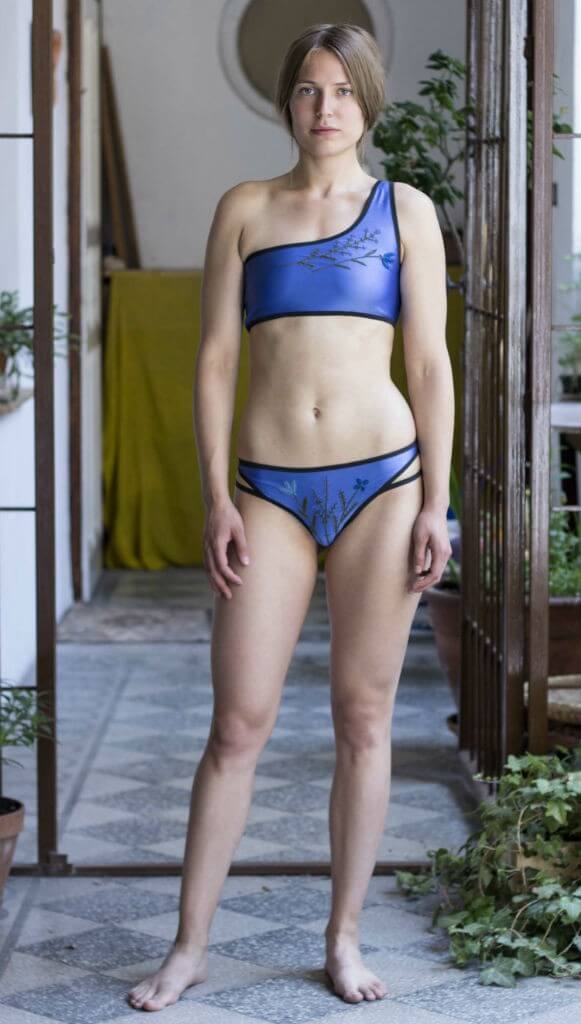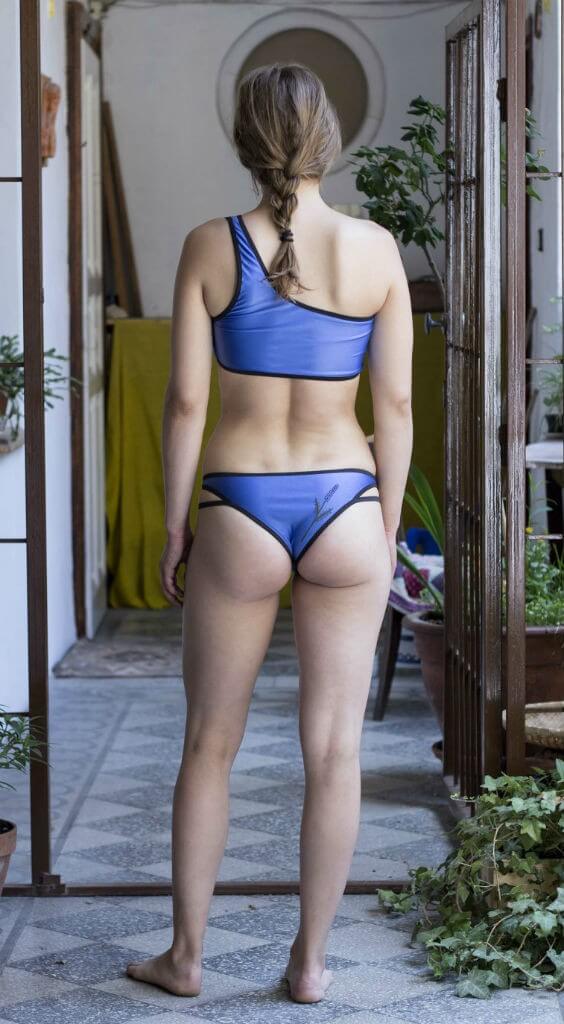 What do you think of these new pieces by FRKS Lingerie? Do you like the idea of incorporating texture into your lingerie wardrobe? Do you have a favorite look from the line?
Save