Lingerie of the Week: Fairytales by Angela Friedman Lily Silk Bralette & Knickers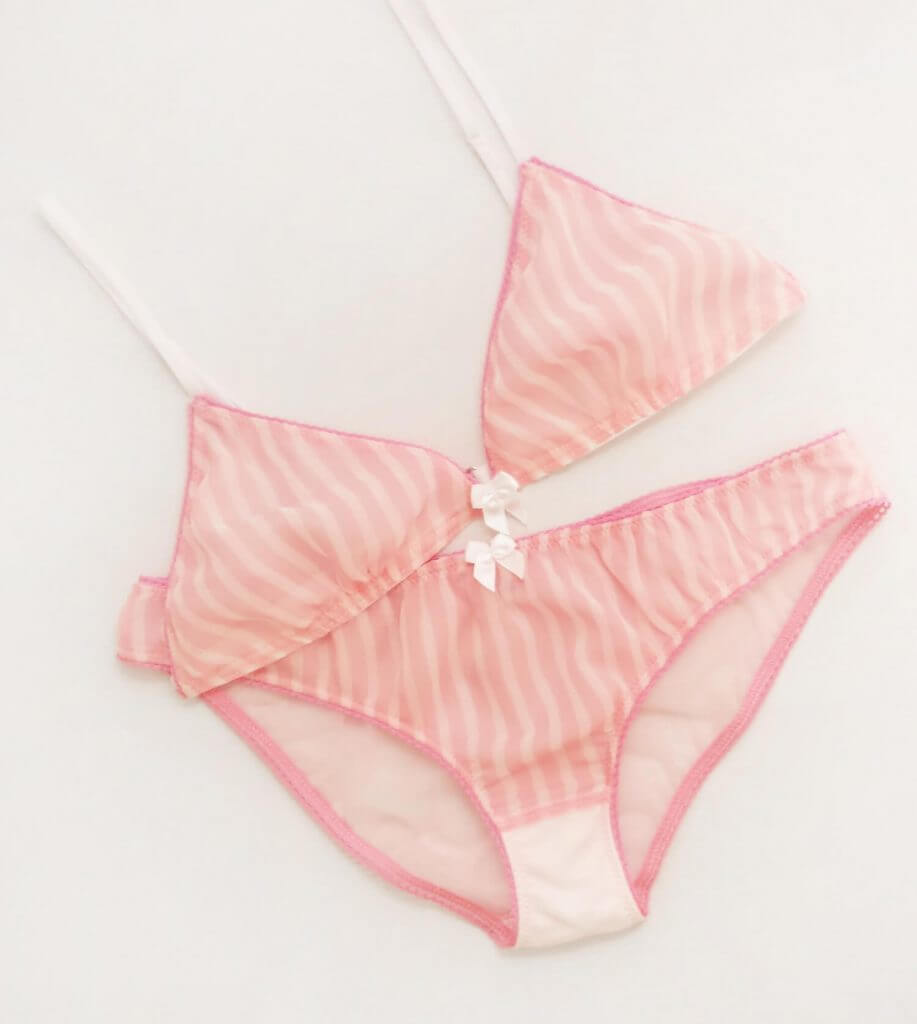 It's starting to look like Seattle's little bit of summer is already over. While the weather is still gorgeous outside (I plan to take a little tea break and sit in the sun right after publishing this), the high temperatures from 4th of July weekend are already gone and most days are hovering right around the mid-70s. A very comfortable temperature to be sure, but not necessarily what most people associate with summer weather.
That said, I can still celebrate the summer with my lingerie! Fairytales by Angela Friedman is the luxury designer's new diffusion line offering cheerful, effervescent basics at a lower price point than the main range. Of all the styles debuted so far, my favorite is the silk 'Lily' bralette and knicker set. I love the notion of wearing lightweight silk chiffon in the summer, and the pink candy-striped pattern is just fun. The design is simple, but also playful; there's an element of merriment here which is further enhanced by the fact that you know Angela Friedman is a designer capable of far more ornate and embellished designs. It's also encouraging to see a well-established designer look for new ways to stay relevant and attract new customers; it's easy for a brand to stagnate as it grows older, but that's clearly not the case here.
The Fairytales by Angela Friedman 'Lily' set retails at $103 (that includes both items), and is limited edition. Sizes available are XS-L for both pieces (fitting a maximum US 10/12), and the designer encourages those interested to contact them directly about fit since the knickers are non-returnable.
Had you seen Angela's Friedman's new diffusion line yet? What do you think of it so far?
Save