Introducing Violet & Wren: Luscious Silk Loungewear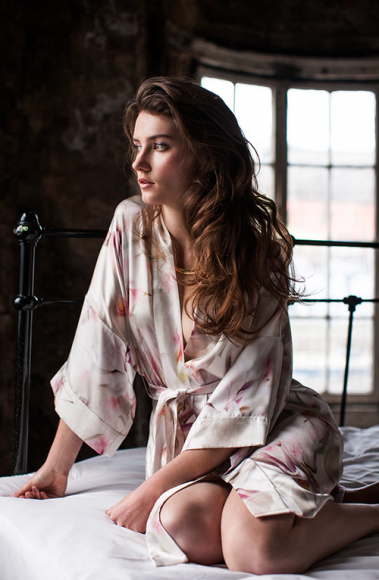 TLA is back from our little Summer vacation, and what better way to celebrate than with swoon-worthy silk loungewear! Brand new British label, Violet & Wren, has created a small capsule collection of luxe pieces that are positively blooming with beautiful botanical prints. These are not your typical fussy florals. Taking their inspiration from far-flung gardens and steamy Victorian greenhouses, these lush, hand-rendered prints are such a breath of fresh air.
Founders Helen Pollington and Louise Barnard started Violet & Wren on a simple premise: to create indulgent loungewear that is a foundation for a glamorous lifestyle. Relaxed silhouettes take their cue from sportswear, and are meant to be layered with favorite pieces from your wardrobe. The robe can be worn as a jacket, the slip with strappy sandals, the camisole tucked into high waist jeans, the tank beneath a blazer or cashmere cardigan. And with prints as gorgeous as these, on plush silk satins that feel as amazing as they look, you'll never want to take them off.
These artisan prints feature intricate details such as palm fronds and hummingbirds, or watercolor florals that seem to shimmer and melt on the silk. A soft color palette of pale greens, orchids, and lavenders is refreshingly unexpected and a sophisticated take on pastels. The August Rose print (to be released this August) utilizes dramatic crimsons, cerises, and violets punctuated with blacks. It is this print that I think will be the most versatile for customers looking to incorporate pieces into outerwear.
The small, and superbly edited, collection features a robe, slip, pajamas, camisole, tank, and shorts. Exceptional construction details include immaculate narrow bindings, enclosed elastic waistbands, and gold rings and sliders on adjustable straps. The fabrics and pieces are designed, hand painted, and produced in England as Violet & Wren believe strongly in supporting British manufacturing and craftsmanship.
These are investment pieces meant to be well loved across all seasons and for many years. And with such unique and stunning textiles, they are almost like wearable pieces of art. Pieces range from around $230 - $545 and are sized UK 8-18 or US 4-14.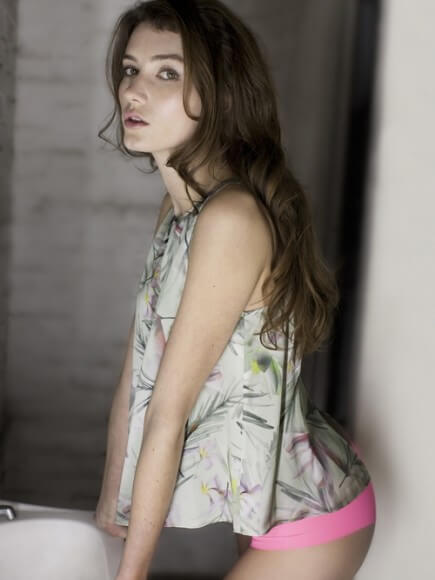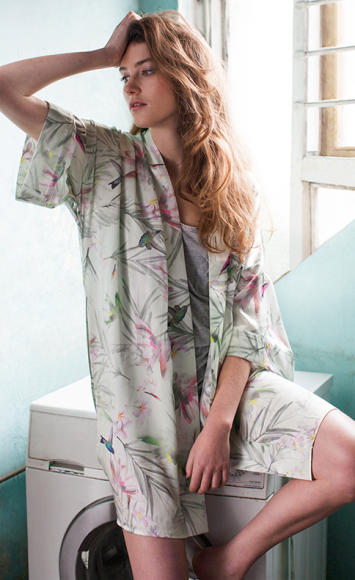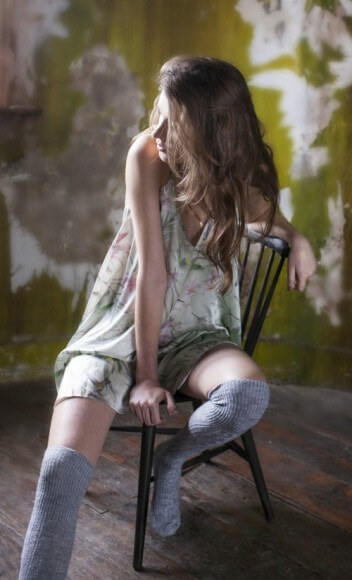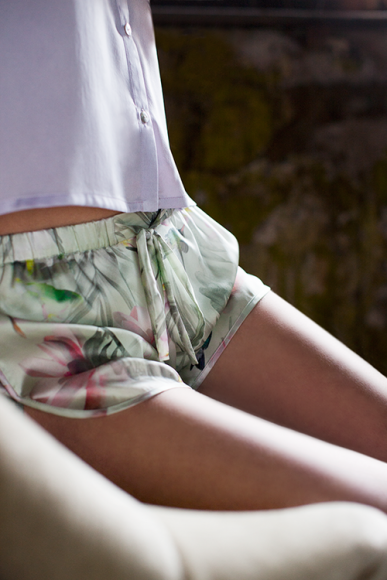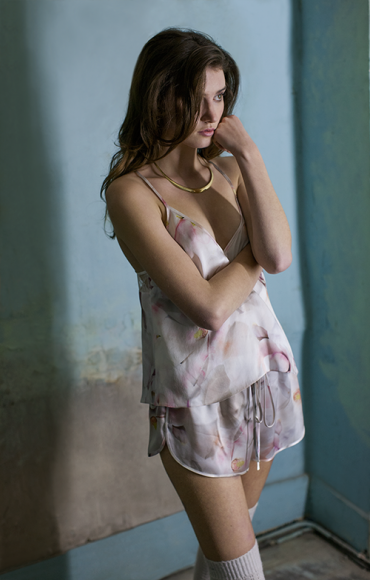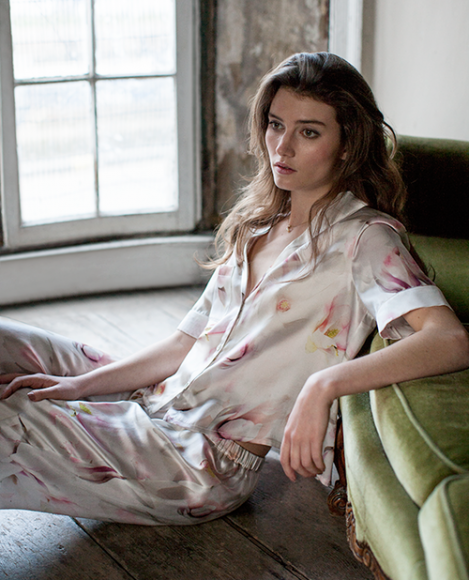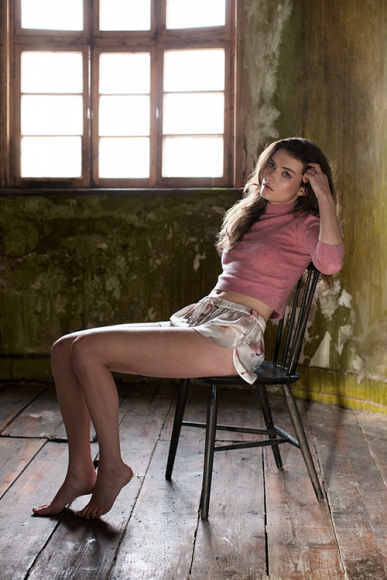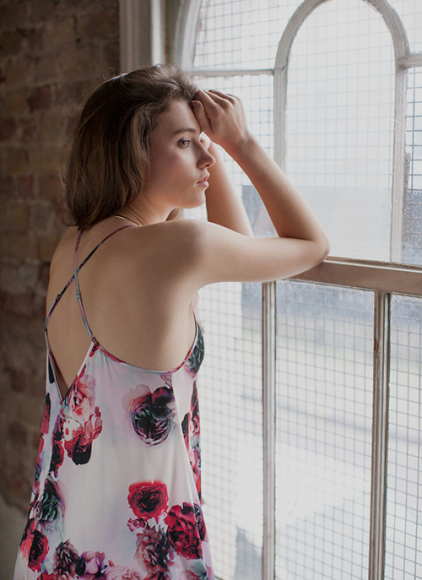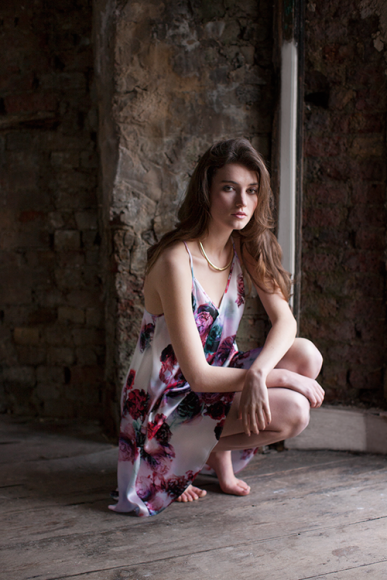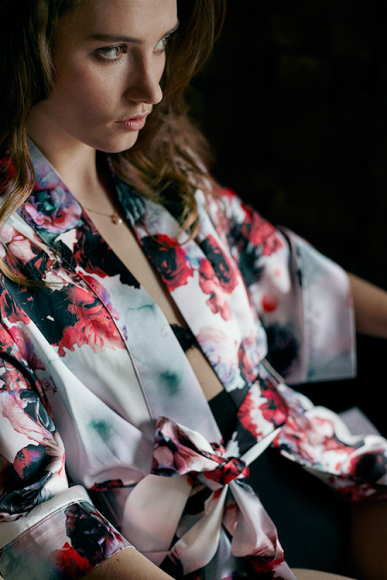 What do you think of Violet & Wren's debut collection? Do you have a favorite look? Are you a fan of floral prints? Would you invest in a few key pieces such as these?