Lingerie of the Week: Sugar Lace Lingerie Peach Ruffle Babydoll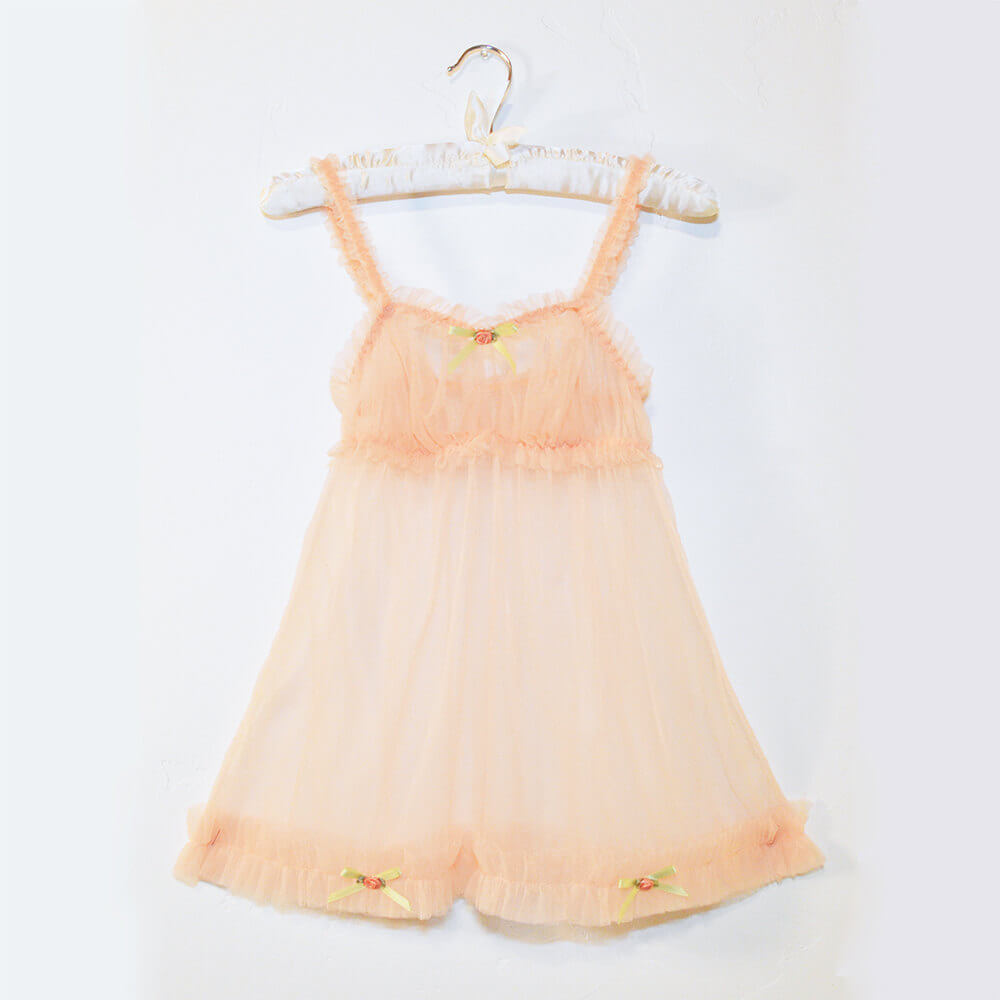 I've got a lot of feels about Sugar Lace Lingerie right now. I first discovered the brand through Instagram (likely by trawling one of the many lingerie-related tags), and almost immediately, I felt compelled to follow them. There's just something so light and playful and whimsical about this label; it's a reminder that lingerie can (and, whenever possible, should) be fun. I spend so much time immersed in the business of lingerie and writing about lingerie, that sometimes I forget that little bit.
The vintage-inspired influences are obvious in Sugar Lace's retro peach babydoll. With sheer nylon and ruffle trim, the feeling of this piece is akin to the vintage slips I posted a few days ago. And while I'm not one to wax poetic about the past, I will say previous decades had some amazing lingerie, and I enjoy seeing some of those themes reappear with modern day designers.
If babydolls aren't your thing, there's also a really lovely peach bralette and ruffle panty for a fun boudoir look or 'lounge around the house' set. While sizes XS thru XL are standard in all items shown here, custom sizing is available upon request, so if you're outside the size range at either end, it may be worth getting in touch directly with the designer. The ruffle babydoll retails for $76, and the bra and panty together are $109. There's currently a 2-3 week turnaround for items.
What do you think of Sugar Lace Lingerie? Could you see yourself in any of these designs?