Sale Lingerie of the Week: Panache Sculptresse 'Paradise' D-J Full Cup Bra
Disclosure: This blog post contains affiliate links.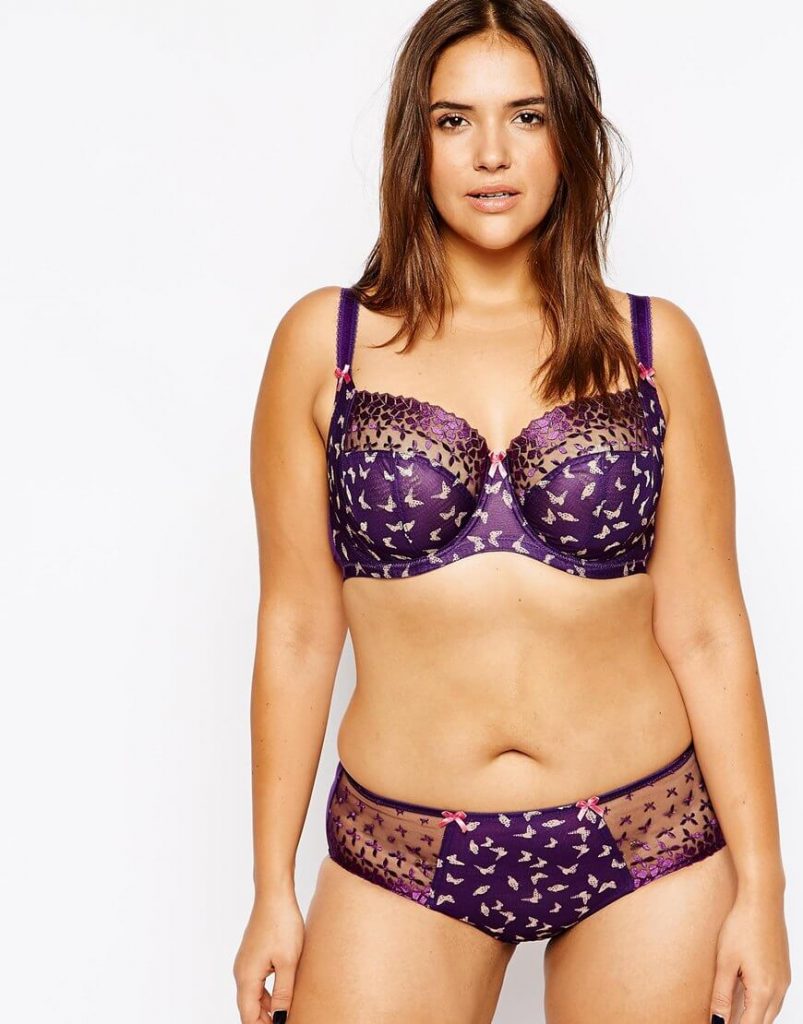 Though the Panache line, and its juniors division, Cleo by Panache, are very popular on the lingerie blogging circuit, Panache's plus sized/full bust range, Sculptresse by Panache, has received considerably less love from press and buyers alike. Though it's been around for a few seasons now, this new sub-brand had a bit of a slow start. Not all of their styles resonated with customers, for example, and from a marketing perspective, Sculptresse by Panache seemed to have some difficulty differentiating itself from other players in this space. Looking back, I also don't recall any significant press outreach or a major launch event. The line just kind of arrived with very little fanfare, a less than auspicious beginning, especially from a brand many regard as an industry leader in this space.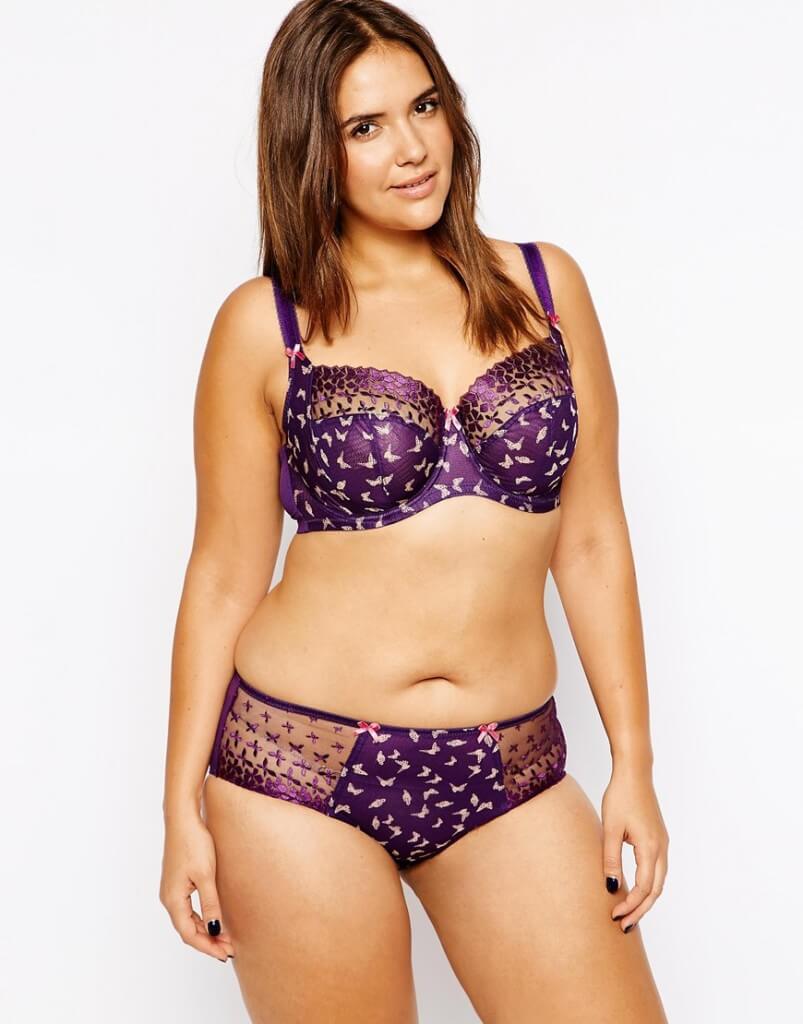 At any rate, in the seasons since their debut, I've seen quite a few things I like from the Panache Sculptresse collection, and the Paradise bra set (which also has a coordinating babydoll) is one of them. Prints and patterns can be a little hit or miss. Consumers want something that's fun and fashion-forward, of course, but sometimes a print that looks stellar on a smaller cup size can be a bit much for a larger cup size. Ditto for lace trims or even certain colors. When a garment is being scaled up, everything else has to be scaled along with it.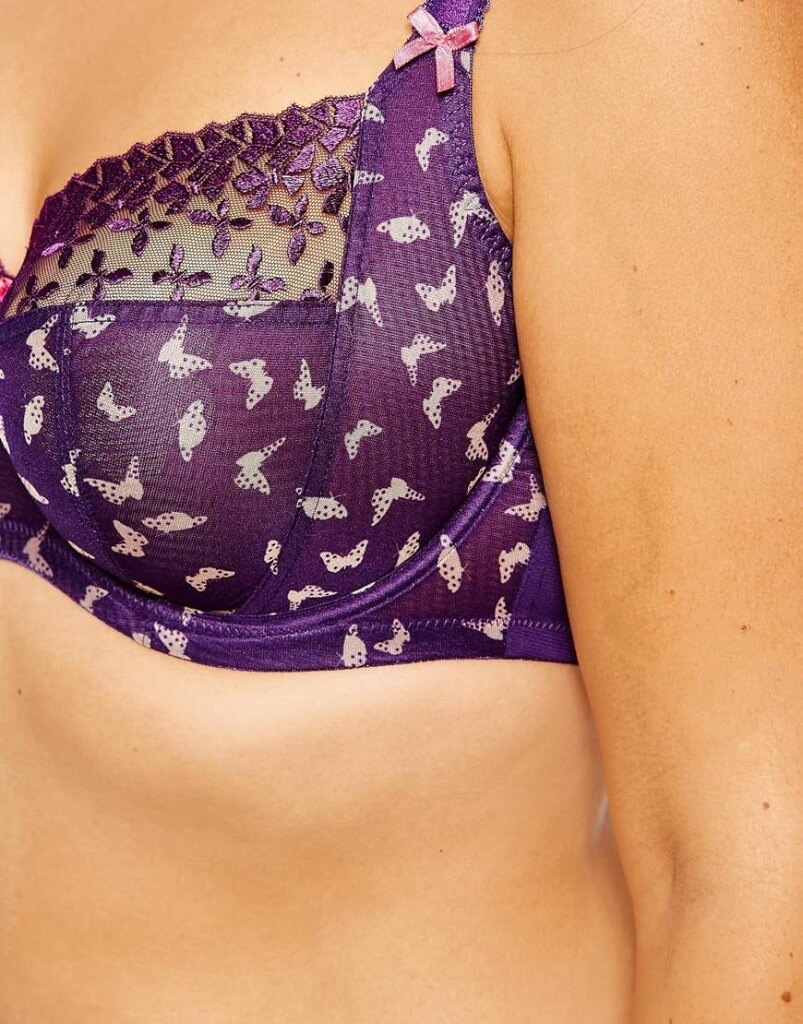 I like the Paradise bra for a few reasons. The most obvious is that rich, deep purple color, as well as the vibrant tropical-inspired print and floral lace. But I also like that this bra is available in up to a 46 band size, which is definitely in the plus size range for lingerie. While I personally wish Sculptresse by Panache would extend into large back/small cup sizes (a perenially underserved market), I also acknowledge that their bread-and-butter and area of expertise is full busts (i.e. DD cup and up), so it's really just a bit of wishful thinking on my part.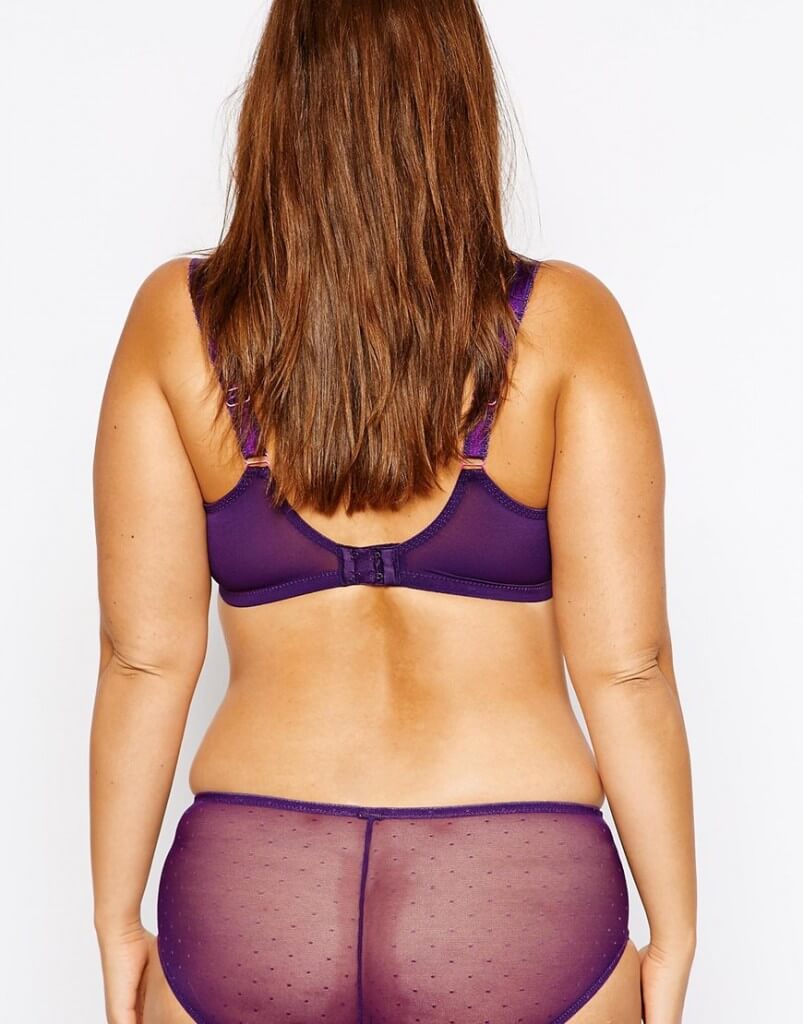 Anyway! This bra in on sale for under $30 at ASOS right now. As with all sale items all the time everywhere, sizes and quantities are limited, so if you like this and it's in your size, better to buy sooner rather than later. This bra is also available at Figleaves and HerRoom, albeit for considerably more (although still on sale).
Have any lingerie addicts tried the Panache Sculptresse range? If so, what did you think of it?