Lingerie of the Week: Dita Von Teese 'The Lamarr' Sheer Dot Robe
Disclosure: This article contains affiliate links.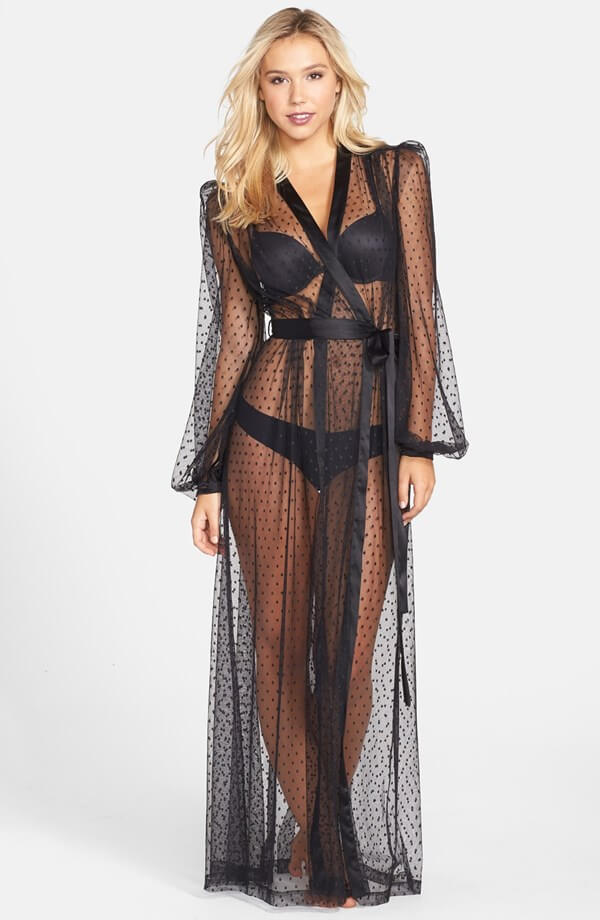 Yeah... I'm not even going to apologize for choosing more sheer black mesh for this week's Lingerie of the Week (and our first Lingerie of the Week since the start of the new year!). Because really, sheer black mesh is the best lingerie material, which means anything that gives you more of it (like say, a dramatic, floor-length robe) is, by default, also the best.
Dita Von Teese wastes no time showing everyone why her brand was TLA's top pick for 2014. I've been very impressed at how the DVT label is reintroducing a more glamourous aesthetic to the mainstream, and the Lamarr Dot Robe does not disappoint. It's not just the sheerness of the robe that has me smitten (though, obviously, I dig that a lot), it's also the little details... like the billowy sleeves.
I must admit... the lingerie addict in me wishes this robe would have really gone for it and included a super huge puff sleeve, but I also understand that these things have to sell in real life (as opposed to my idyllic lingerie dream world), and the sleeve detail is a nice throwback to vintage styling without being overdone.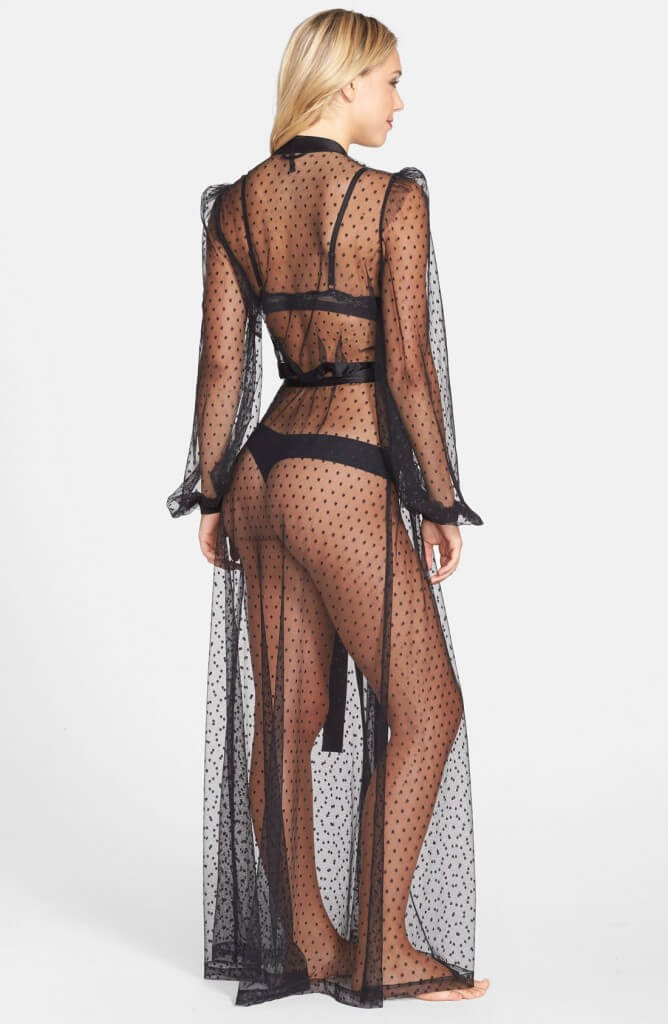 The Lamarr Robe retails for $250 and is available in sizes S, M, and L with size Large fitting a maximum US 14. This piece is machine washable, though I highly recommend the use of a lingerie wash bag to prevent any rips or tears. And of course, you don't want to throw this in the dryer.
I think this robe would be an especially good fit for any upcoming boudoir photoshoots one might have, and if you're thinking of giving lingerie as a gift this year, I find that robes are far more forgiving sizewise than items like bras or panties.
Do you have any thoughts on this piece? Could you see yourself wearing it?