Introducing Luna Mae London: Invitation-Only Couture Lingerie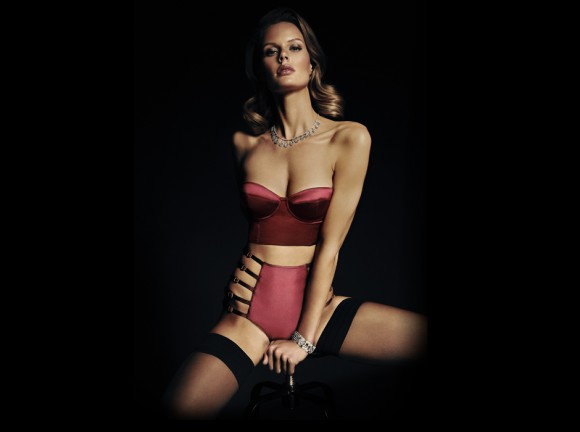 Luxury lingerie has always been about heightening the senses, through sumptuous materials, innovative design, and fine craftsmanship. The best luxury lingerie brands will also elevate the experience, giving the purchaser and the recipient a sense of exclusivity that isn't easily found. New luxury lingerie label, Luna Mae London, has already carved a unique niche in this rare world of the very best lingerie money can buy.
Luna Mae's concept is to provide an unrivaled sensory experience to its clients by offering private appointments in suites of luxury hotels around the globe. At these invitation-only events, clients are introduced to the collection and are fitted with discretion. Once styles have been chosen and sizes have been assessed, pieces are then made-to-order at a private atelier in England. The brand even goes one step further and will provide bespoke services at these appointments, where clients are shown a wide range of silks and hand beaded and hand corded French Chantilly lace appliques. These bespoke orders are further personalized with hand embroidery of the client's initials.
Luna Mae's debut collection is incredibly well curated, with luxurious silk pieces that are equal parts sultry and sophisticated. Impeccably handcrafted bras, knickers, and suspenders are fully lined and finished with solid 18k yellow gold fittings that are embossed by esteemed goldsmiths in London. The Anais bustier (shown above) features detachable straps and hidden boning channels that allow the bordeaux colored silk to mold to the body. The matching high waisted strapped knicker utilizes double layered silk charmeuse to raise the popular bondage inspired trend to one that is both elegant and erotic.
The jewel tones really emphasize the sheen of the luxe silks used in the collection. Ouvert knickers become a true treasure when crafted in sapphire silk. Elastic straps are encased in ruched silk charmeuse to hug your curves and provide a perfect fit. This technique is also used in the two harness body pieces, again elevating the popular strappy design aesthetic.
The first appointments took place in New York City in October, with weekly events planned there each month. As the brand becomes more established, there will be week long events in suites of opulent hotels around the globe. With the unparalleled service the brand provides, it is no surprise that the collection is priced extravagantly. A bra and panty set starts at around $1,000. While unattainable for most, this only fuels the sense of exclusivity that is key to a luxury brand's success. Why spend a similar amount at some of the top lingerie boutiques in the world when you can be treated like a queen with a golden invitation?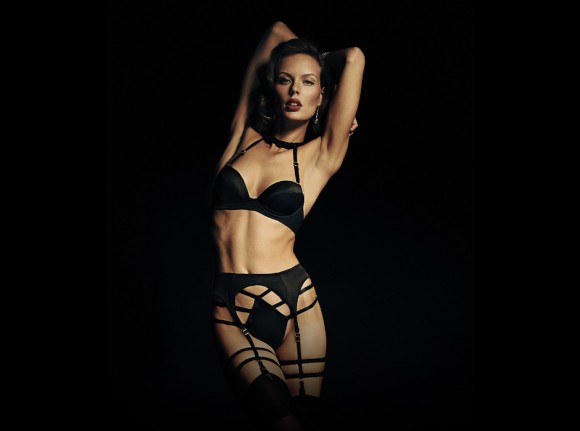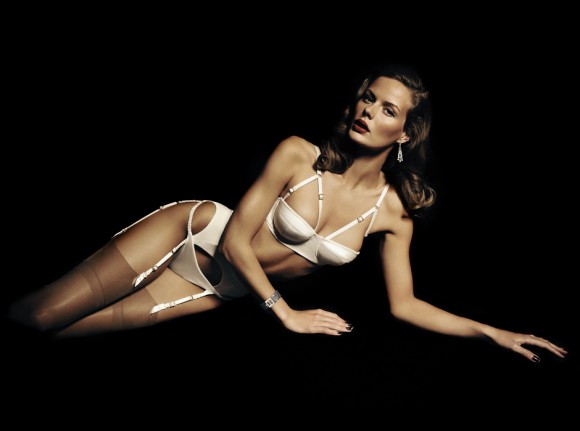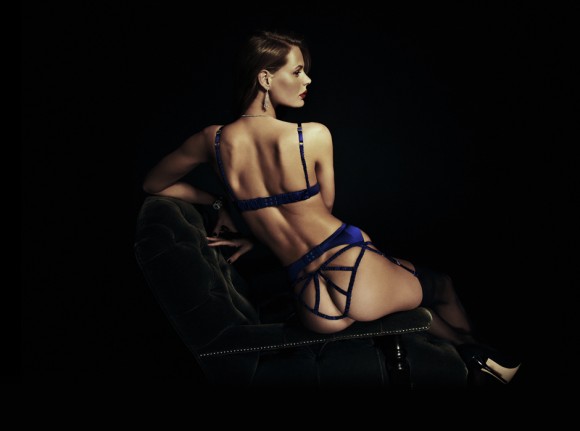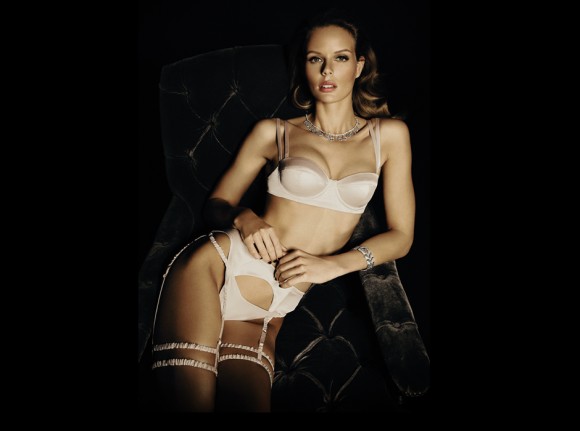 What do you think of Luna Mae London's invitation-only concept? If price weren't an option, would you try any of these styles? Which look is your favorite?
Save