Dottie's Delights A/W 2014, A Collaboration with Miss Mosh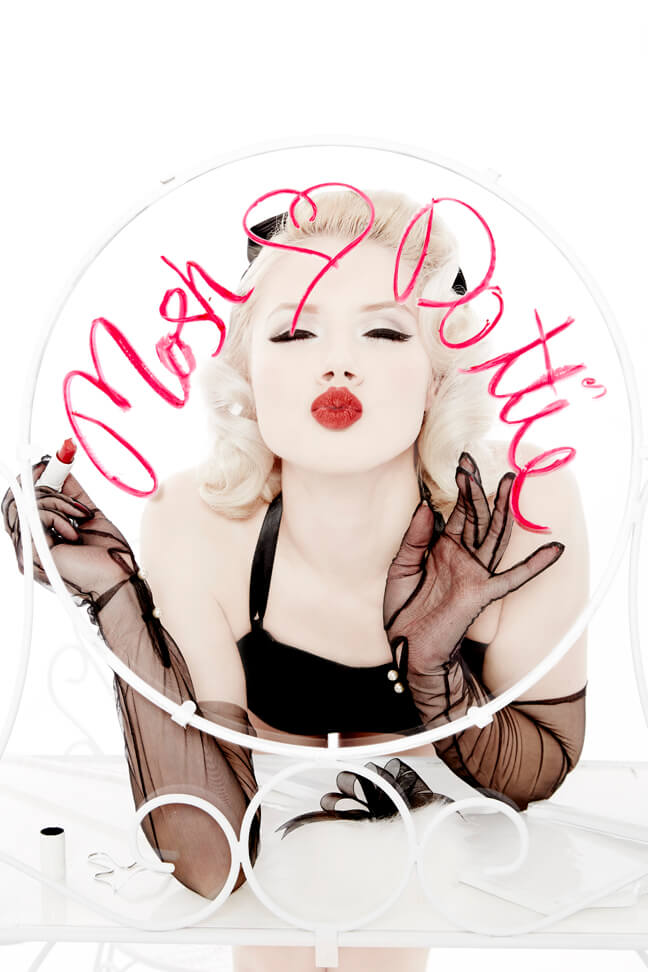 With so many gorgeous lovelies saturating the lingerie market, it is rare that an entire collection will literally make me swoon. Sure, there are usually one or two individual pieces in a collection, particularly amongst independent brands, that will really sing. Never, and I mean never, have I wanted to buy every single thing from the line AND could imagine every one of my friends (from all walks of life) loving at least a few items as well. Such is the delightful charm of the vintage-inspired, handmade label, Dottie's Delights.
TLA has been in love with all things' Dottie's Delights since her early days. Designer Stephanie Kuhr has an incredibly focused point of view, translating authentically vintage referenced styles from girdles to 6-strap garter belts into pieces that are equal parts refreshingly modern and lusciously theatrical. And the quality! I've been lucky enough to see Stephanie's work in person was incredibly impressed by her commitment to utilizing period specific materials (often deadstock fabrics and trims) and exceptional construction techniques. These are pieces that are meant to go the mile.
Dottie's Delights' A/W 2014 collection is a provocative collaboration with burlesque performer Miss Mosh. Stephanie and Mosh began their design collaboration a few seasons ago with what has become one of Dottie's Delight's best-selling pieces, the Mosh playsuit. Designed with one of Mosh's fetish photoshoots in mind, this decadently sheer mesh bodysuit was designed to be playfully naughty. The Mosh playsuit works on a wide variety of body types and is surprisingly supportive for such a see-through little number. Holly did a wonderful review awhile back from a full bust perspective and was pleased with both the fit and the boost of confidence it gave her.
With the success of the playsuit, Stephanie and Mosh have collaborated on a full fledged collection titled Sheer Show. Named after one of Mosh's burlesque performances, these pieces are the perfect peep show, designed to accentuate, tease, and showcase the body. Using the finest period-appropriate materials and fabrics, this collection utilizes the softest mesh that clings to every curve. The main inspiration for the line came from the garments and imagery of 1930s and 40s boudoir and fetish scenes. In fact, even the most risque of items like the ouvert tap pant is based on an item from Mosh's personal vintage collection.
This collection is an incredibly smart move for Dottie's Delights. These mesh pieces have a "naughtiness" that is a fetching combination of sweet and saucy that will appeal to a large audience. There is definite vintage flair to the collection without being too derivative that makes Dottie's Delights truly unique. And with the full body pieces starting at just $76, the Sheer Show collection is a whole lot of drama at a very accessible price point.
Since I am smitten with every single piece in the collection, I couldn't possibly begin to tell you my favorites. The strongest pieces are the ones I imagine will be her biggest sellers, the full body pieces. The Mosh playsuit is back with a darling appliqued bow that adds a sweet charm and titillatingly covers the breast (just barely!). There is another playsuit in a sheer stretch lace that has striking lines that offset the delicate lace. The straight neckline, the dip in the back, the wide waist band, the halter bow... all working harmoniously together to draw dramatic lines across the body. And then there's the pantsuit. Being covered up has never looked so flirtatiously sexy. Layering it over other pieces (as shown) makes it even sexier, don't you think?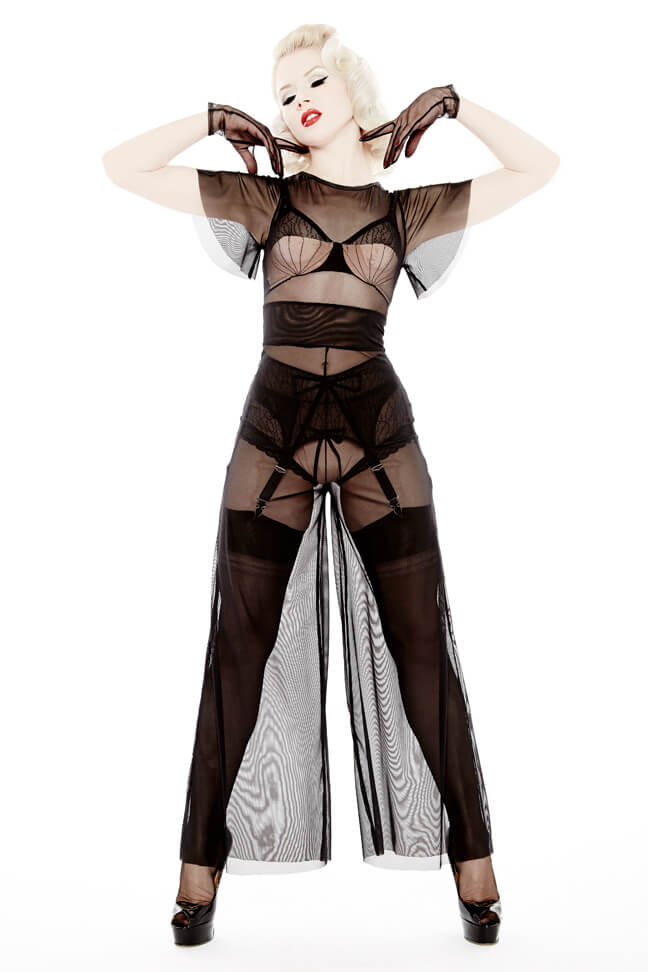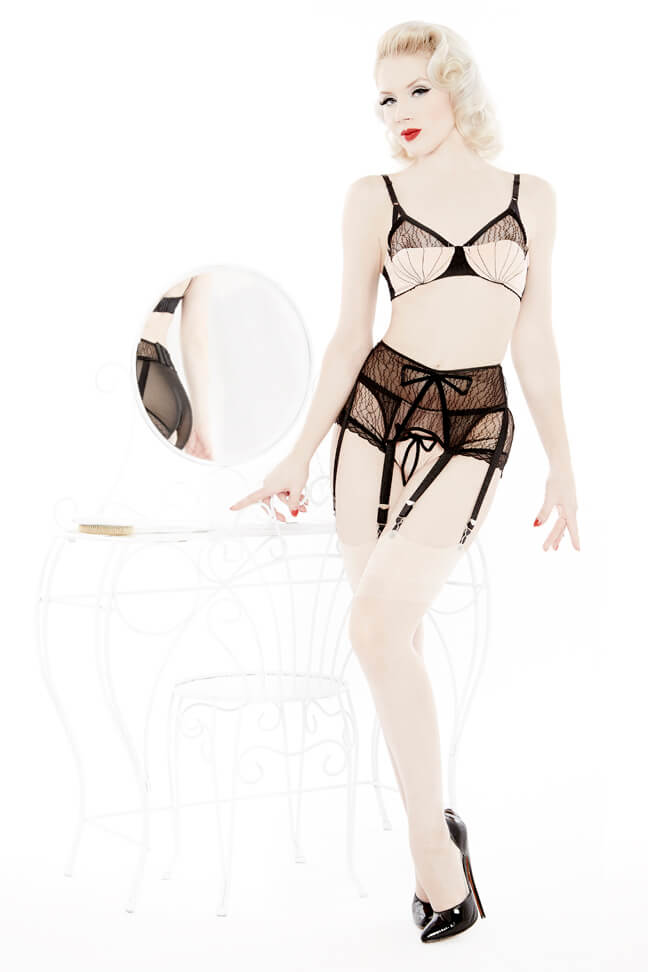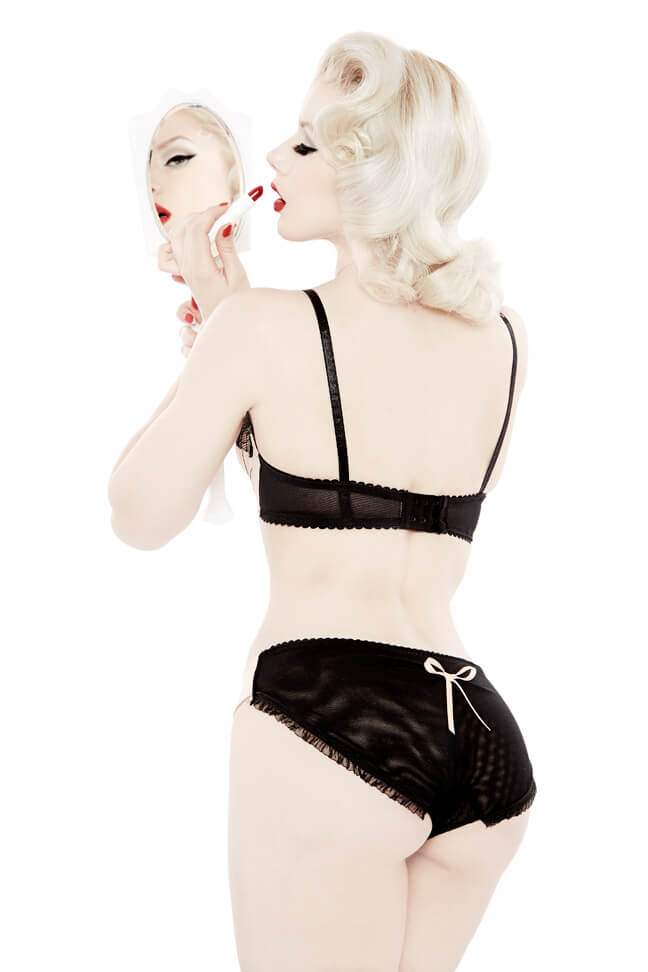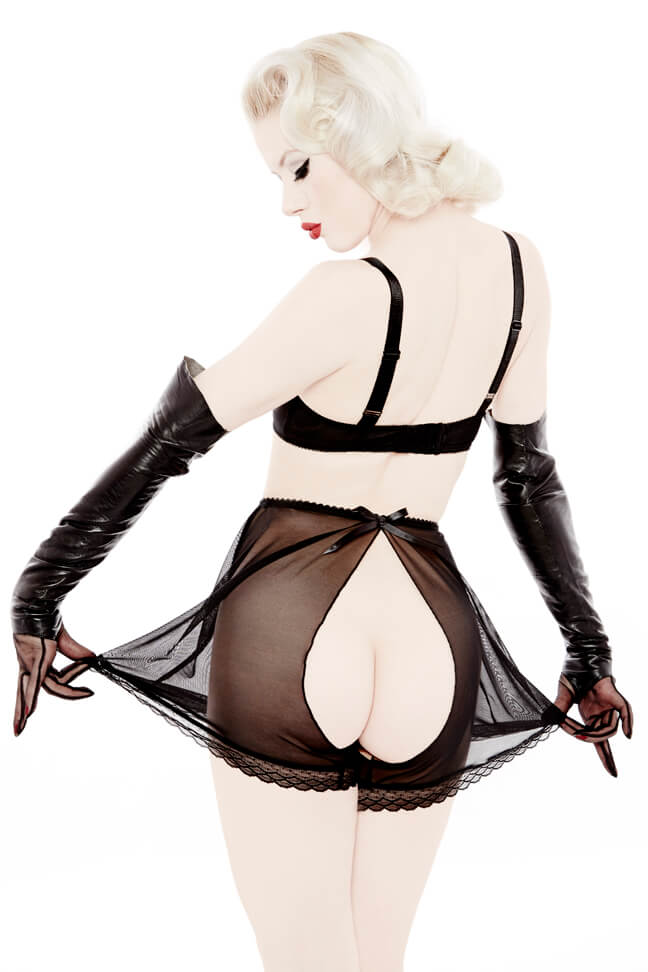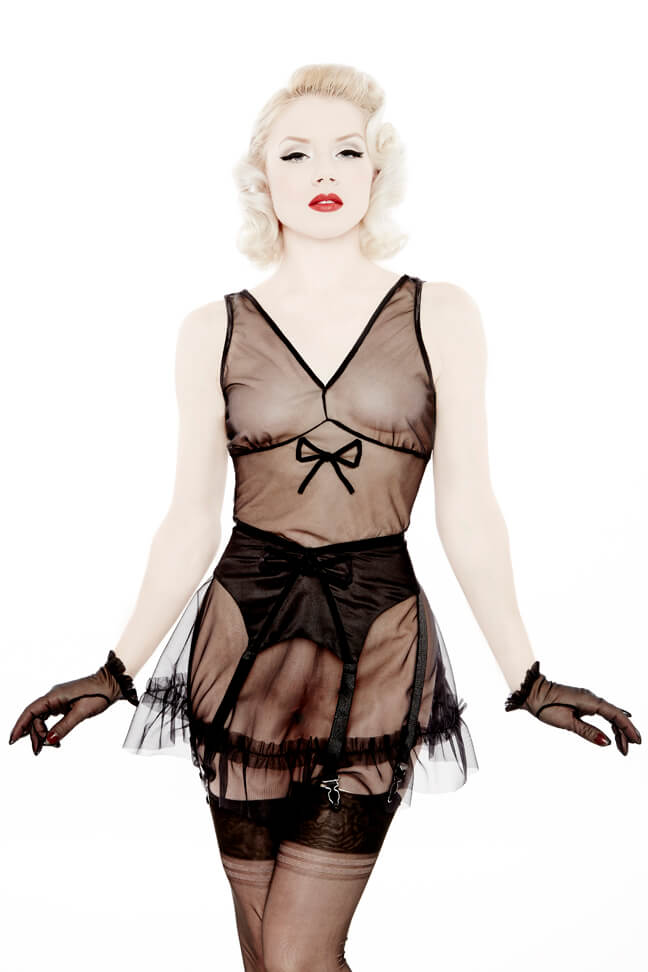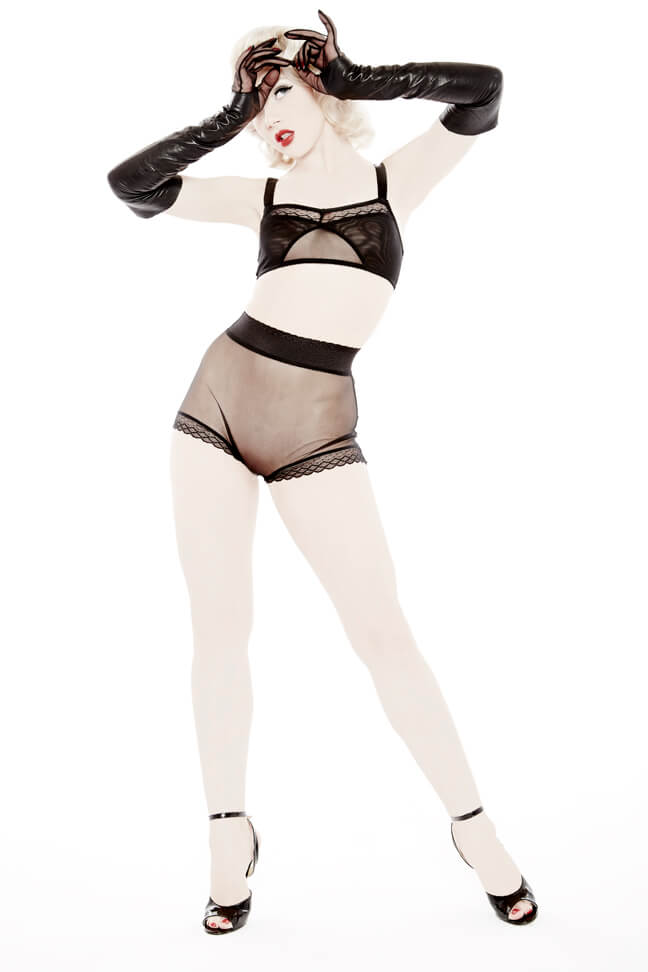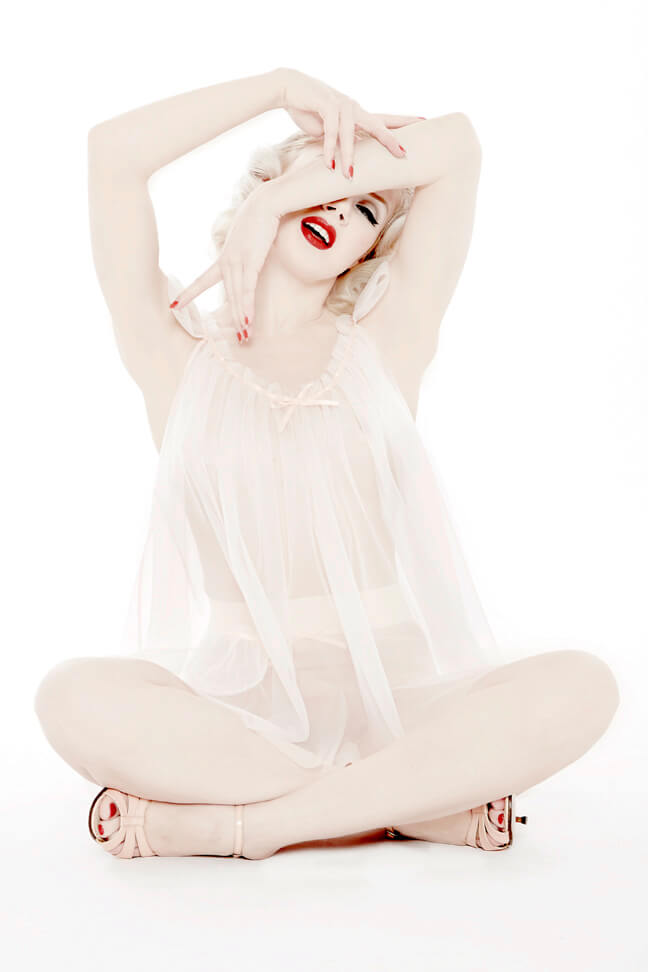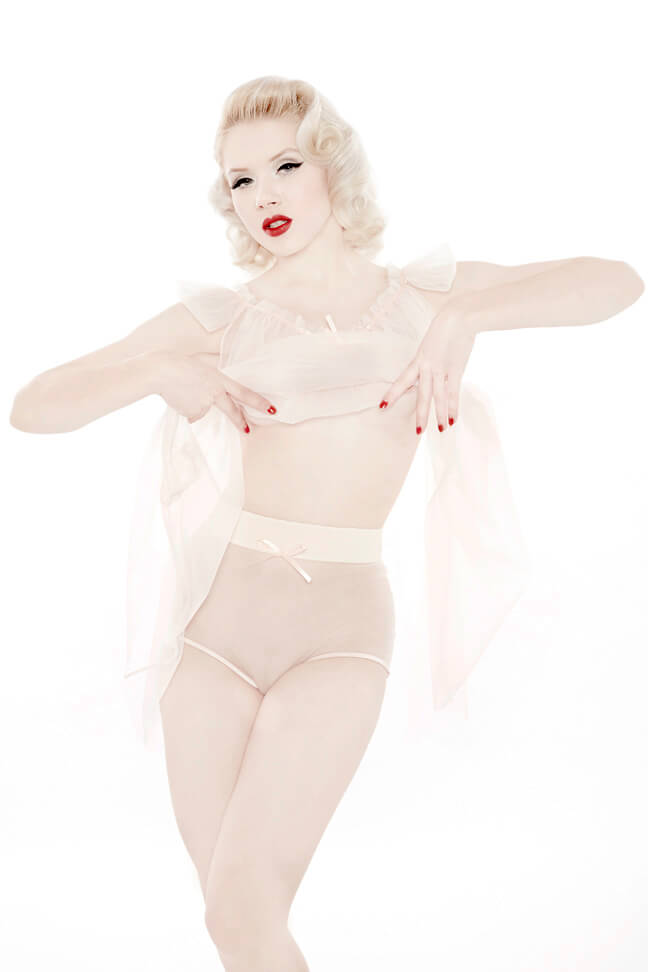 Pieces will be introduced throughout the season on Dottie's website with most standard sizes in stock. Many pieces will be available up to a 2X with custom sizing available upon request!
What do you think of the Dottie's Delights' collaboration with Mosh? Would you wear any of these pieces? Do you have a favorite style?