Introducing Naja: Brilliantly Patterned Lingerie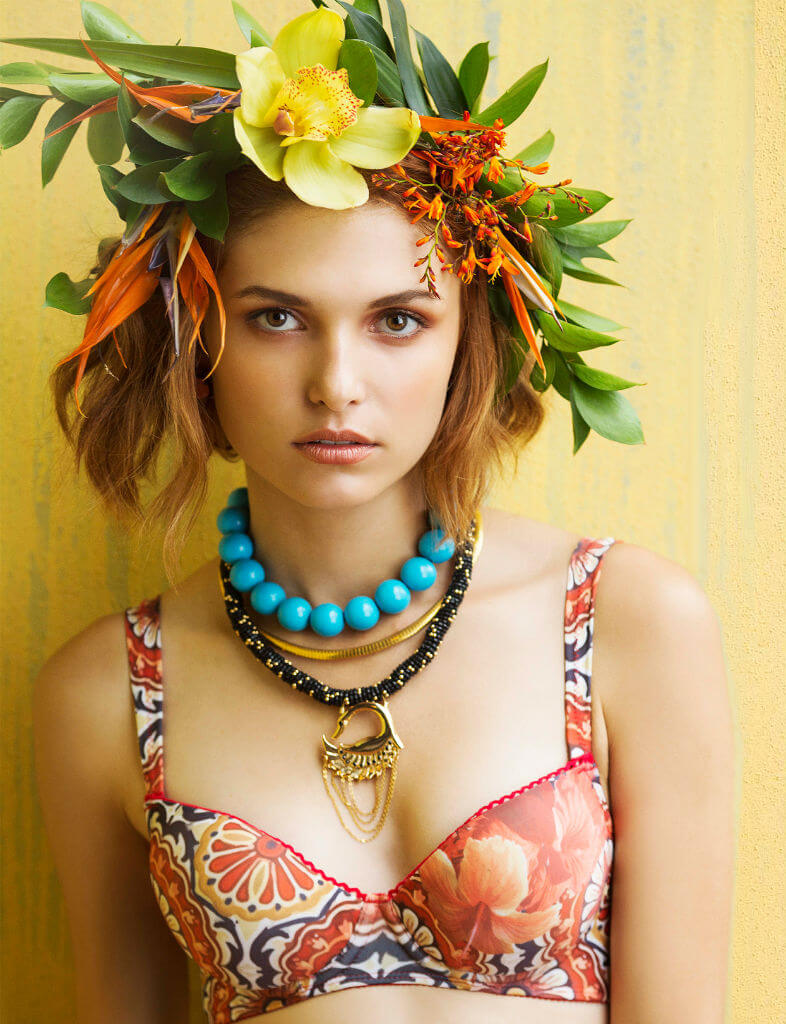 In a retail landscape where prints are rare and usually of the English Garden variety, I was beyond delighted to discover the colorful and whimsical brand Naja. You might recognize their name as it was only just a week or so ago it was mentioned as one of our top five lingerie brands to watch. This San Francisco-based company has created the Underwear for Hope program to educate and empower single mothers in founder Catalina Girald's native Columbia. A percentage of every purchase goes to this program to train and employ these women so they can help themselves and their children. This is a brand you can get excited about both their unique sense of design as well as their social consciousness.
The Talavera collection, in red and blue, is inspired by the rich artistry of Mexican folklore. A riot of color and pattern, you'll see the bright motifs of Puebla pattern overlayed with lush flowers. There are even playful animals peeking through (look for monkeys and parrots!) adding to the sense of adventure and drama. These are pieces that look like they stepped out of a Frida Kahlo painting (the expertly-styled photoshoot is a nod to Frida as well). The bustier has contrasting piping and both front and side boning for support. A double-layered back gives the wearer extra support and coverage. The high waisted panty has a double-lined panel in front for a bit of control top action as well. Also included in this range is a demi bra, low rise panty, and thong.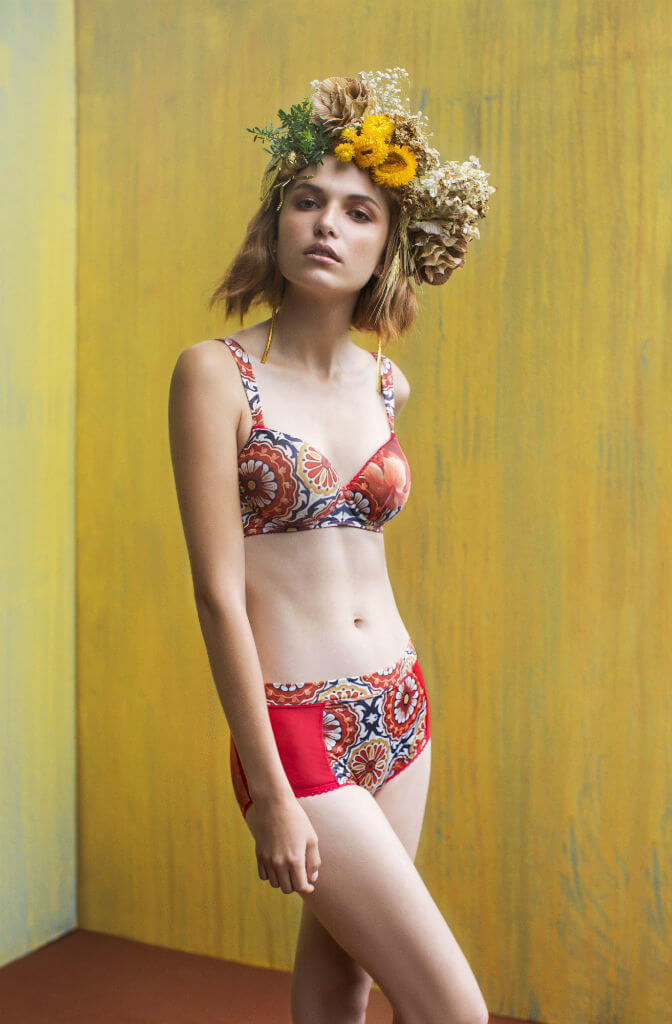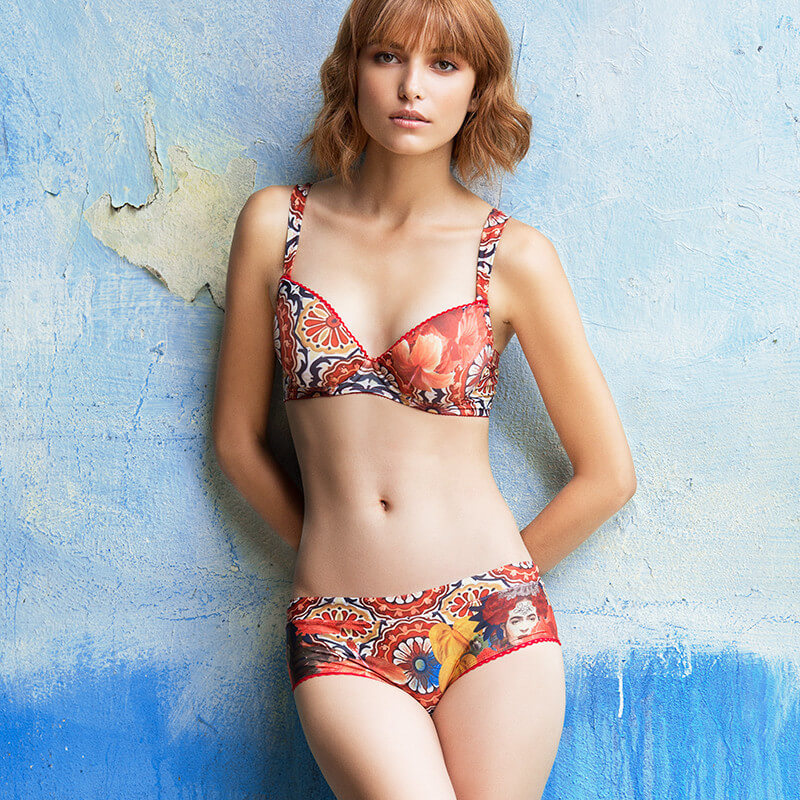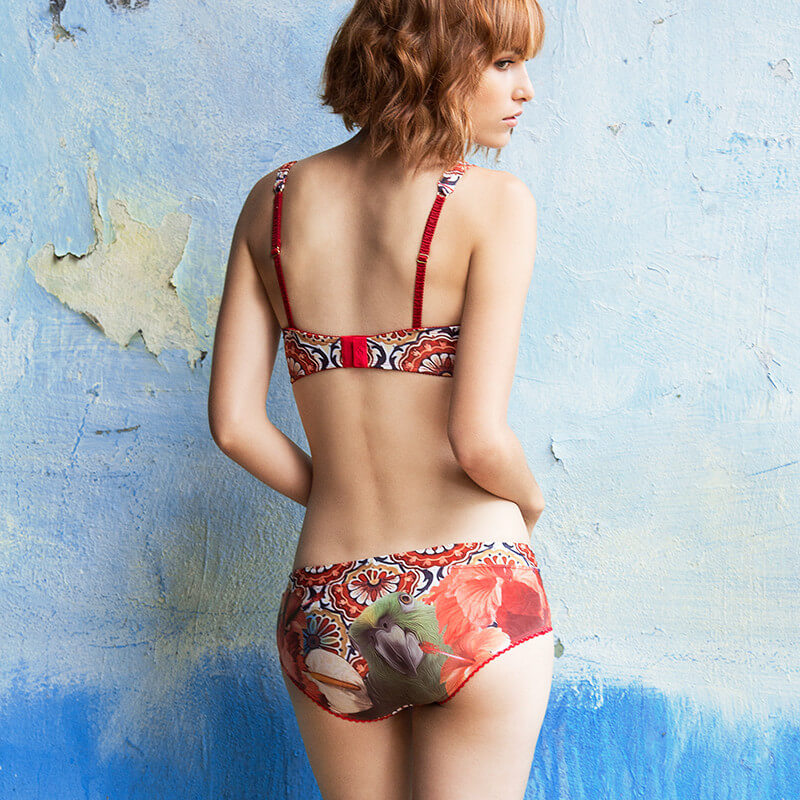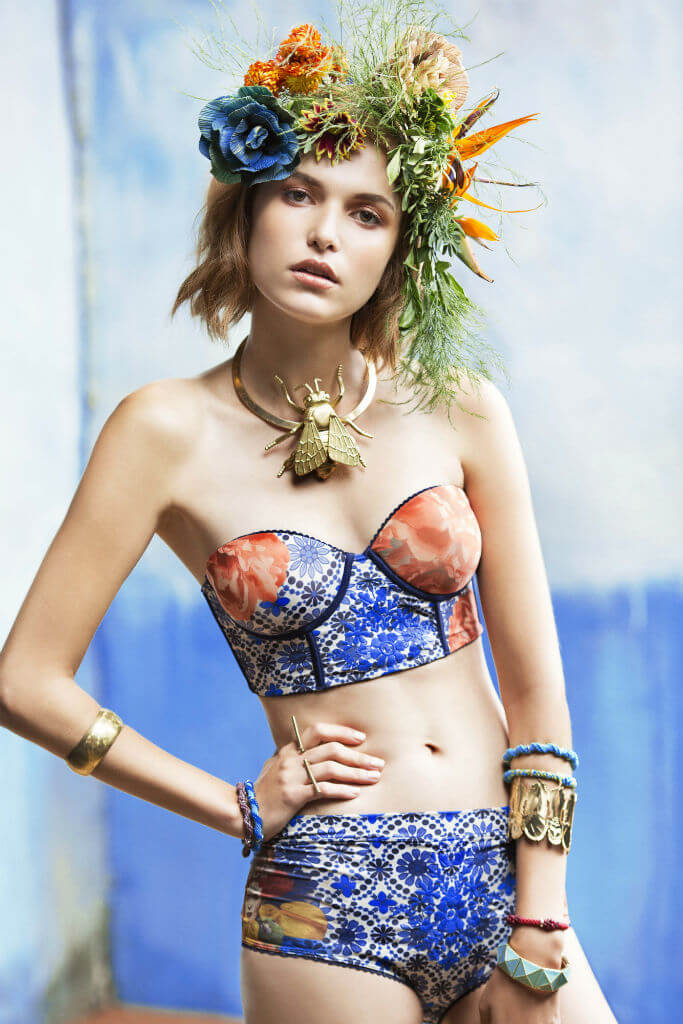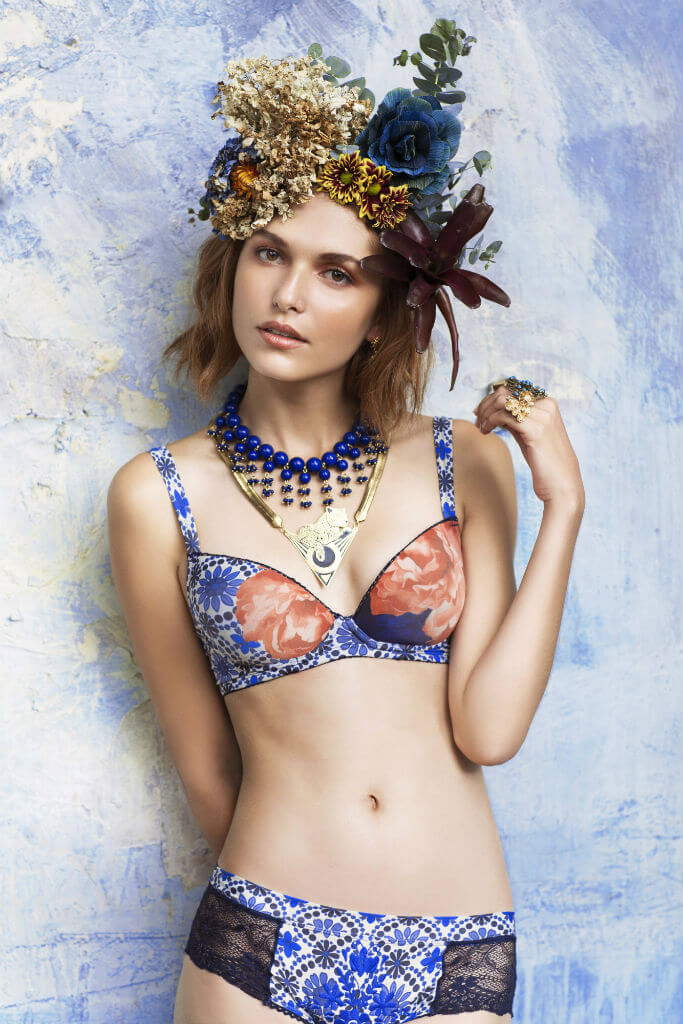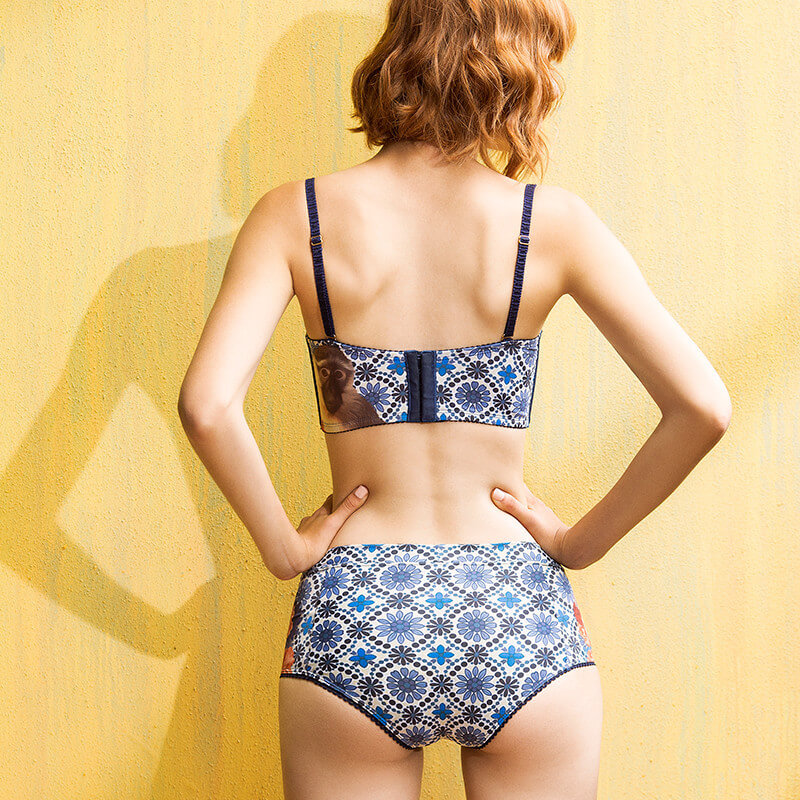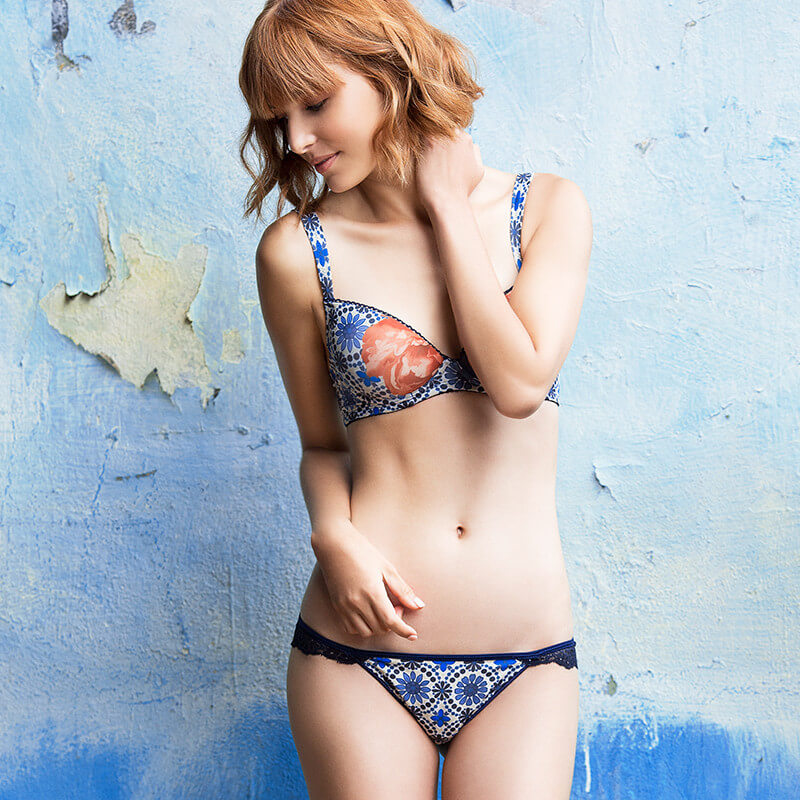 The Andalusia collection, in navy blue and brilliant yellow, takes its cue from the legacy of 17th century Spain. It was in Andulsian Spain that the custom of wearing mantillas was born. The demi bra features cups enclosed in soft nylon lace that gathers at the collarbones, prettily framing your decolletage. The bralette gets its shaping from a molded cup with a seamed lace overlay. While the lace of this collection has the delicate scalloped edge used on its namesake mantillas, you'll also see a floral motif throughout as well as a leaf edge on the front of the cheeky boyshorts (a savvy design move that ties this collection in with its sister collection Talavera). And how cute are those contrasting hipster panties?!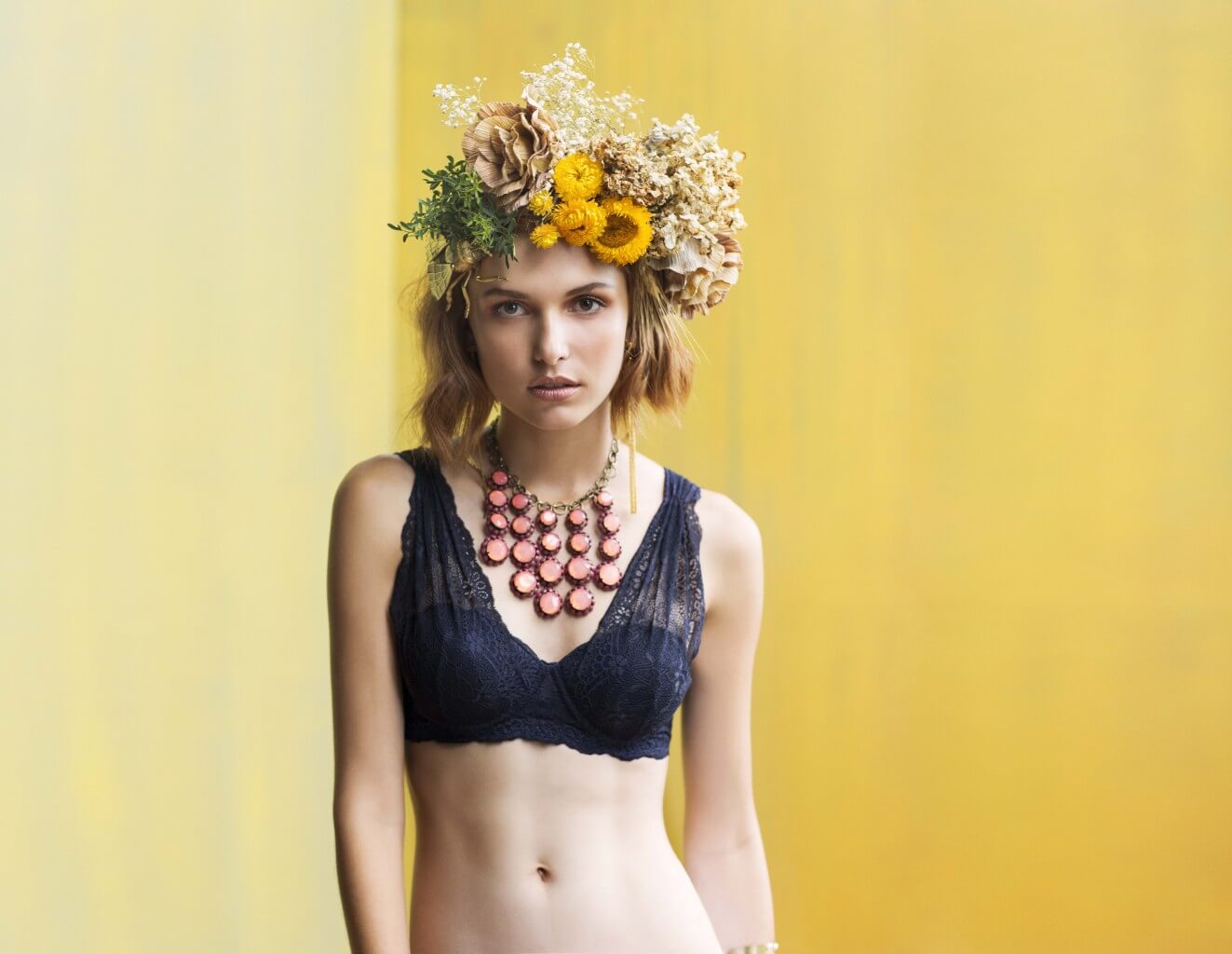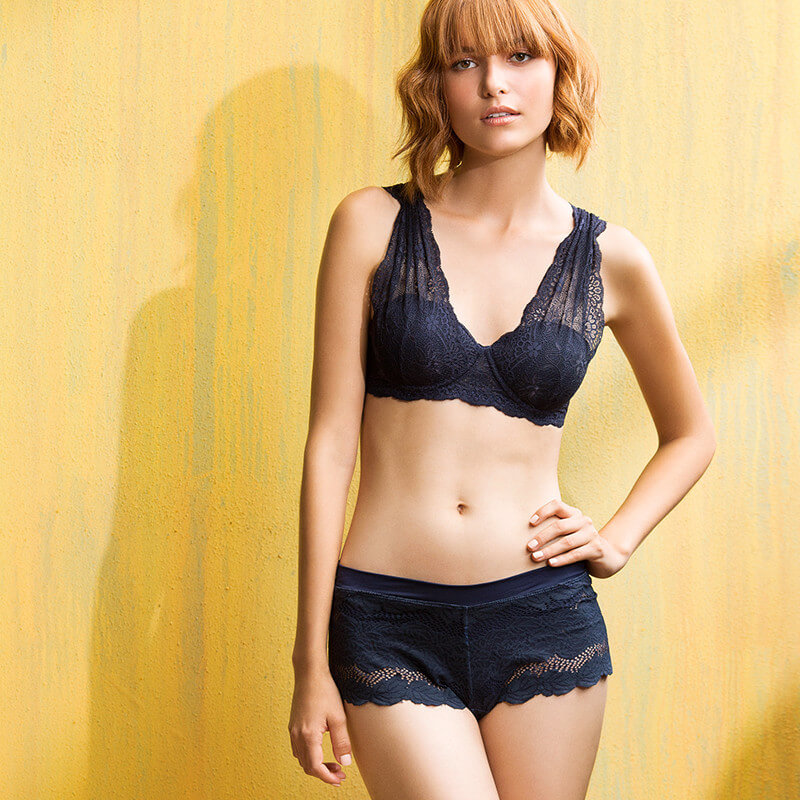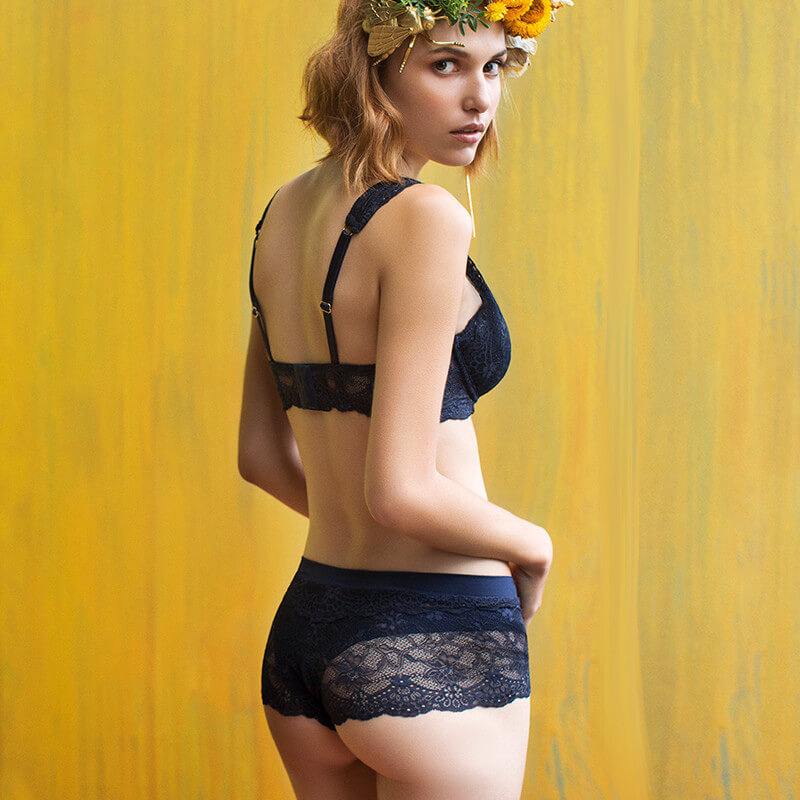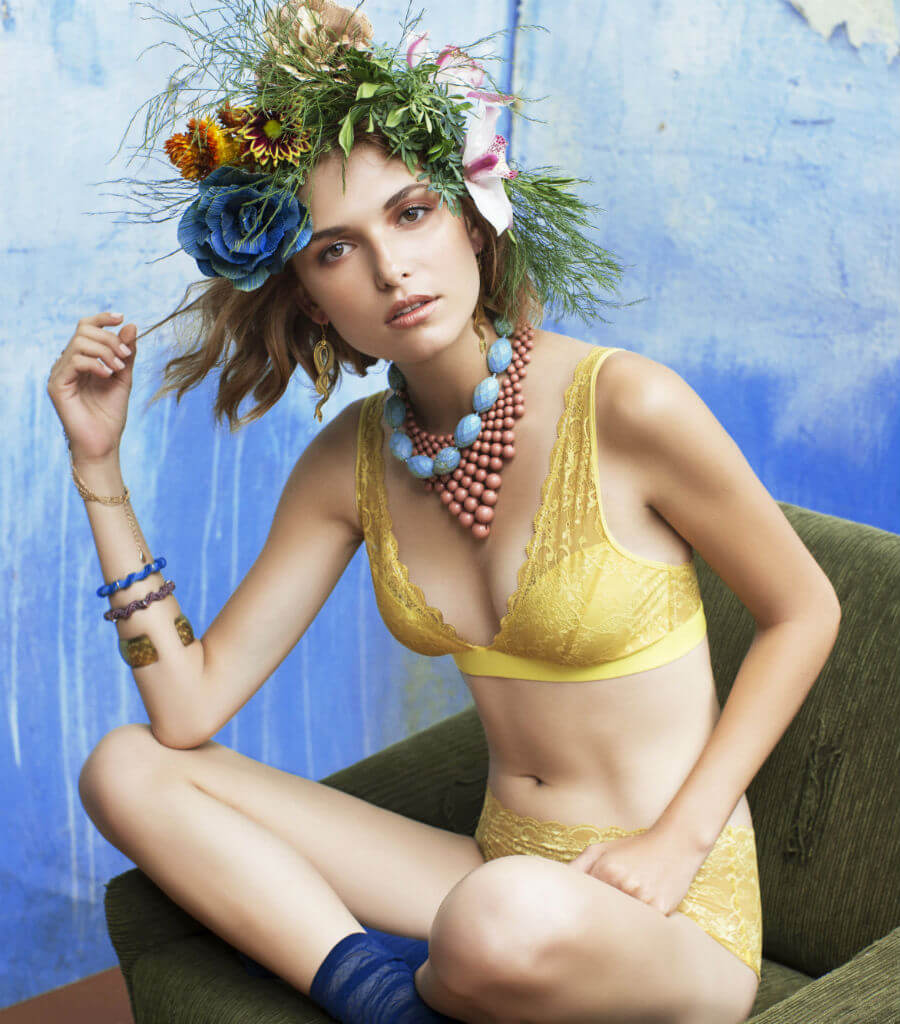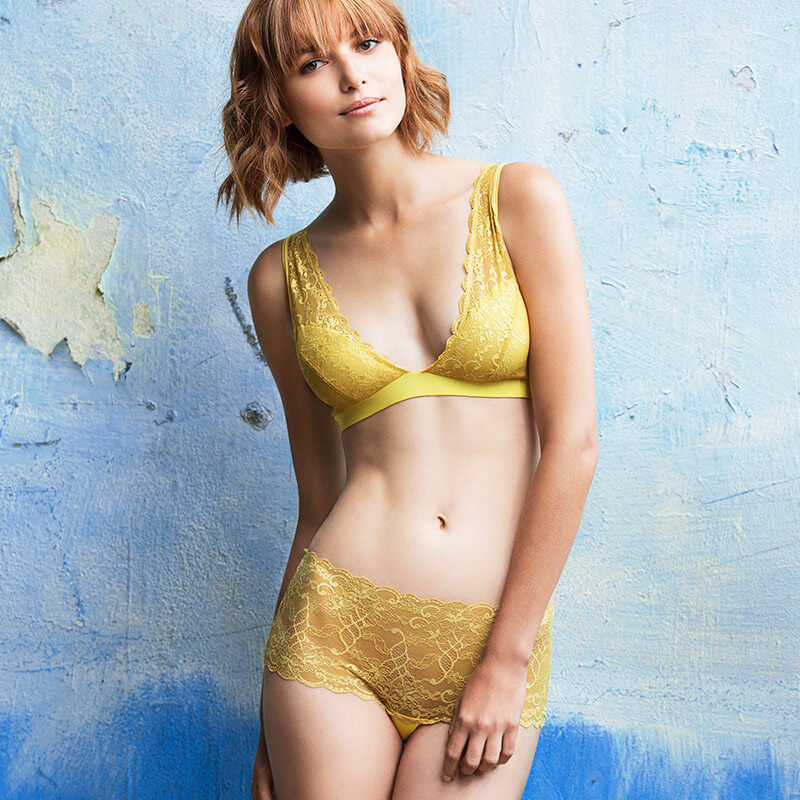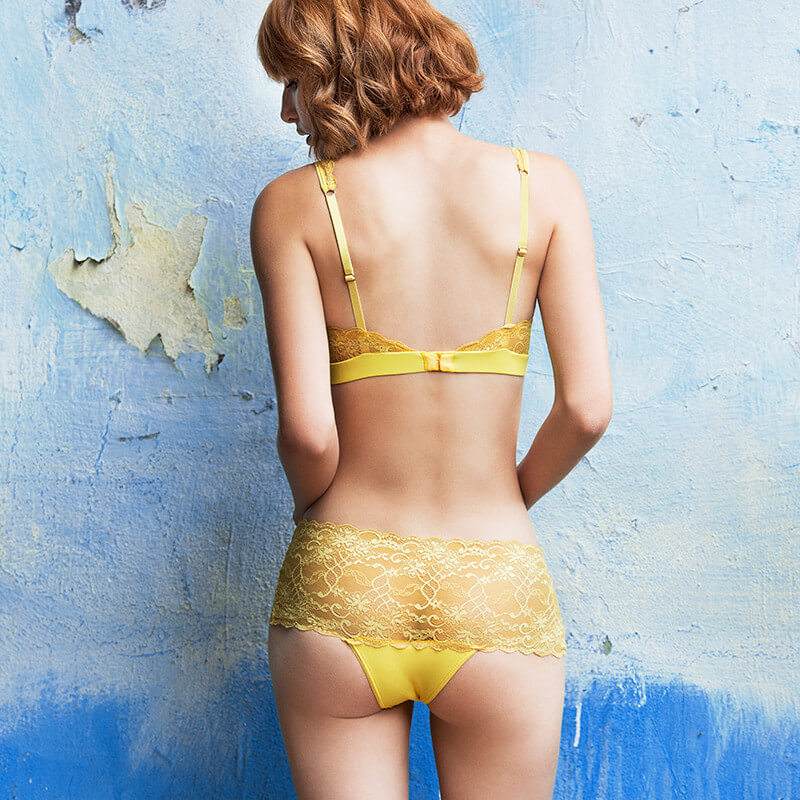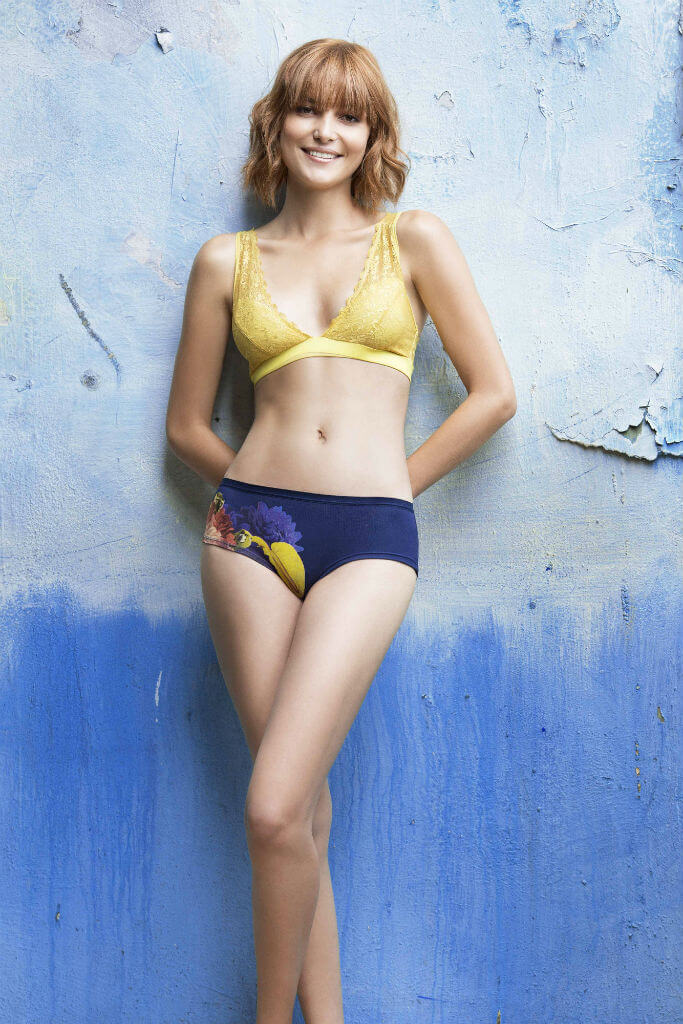 One of the things I just love, love, love about Naja is their Mexican tile-printed molded cups. It is such an expected surprise and adds so much personality. How can you not smile when you pull one of these out of your drawer on a dreary Monday morning!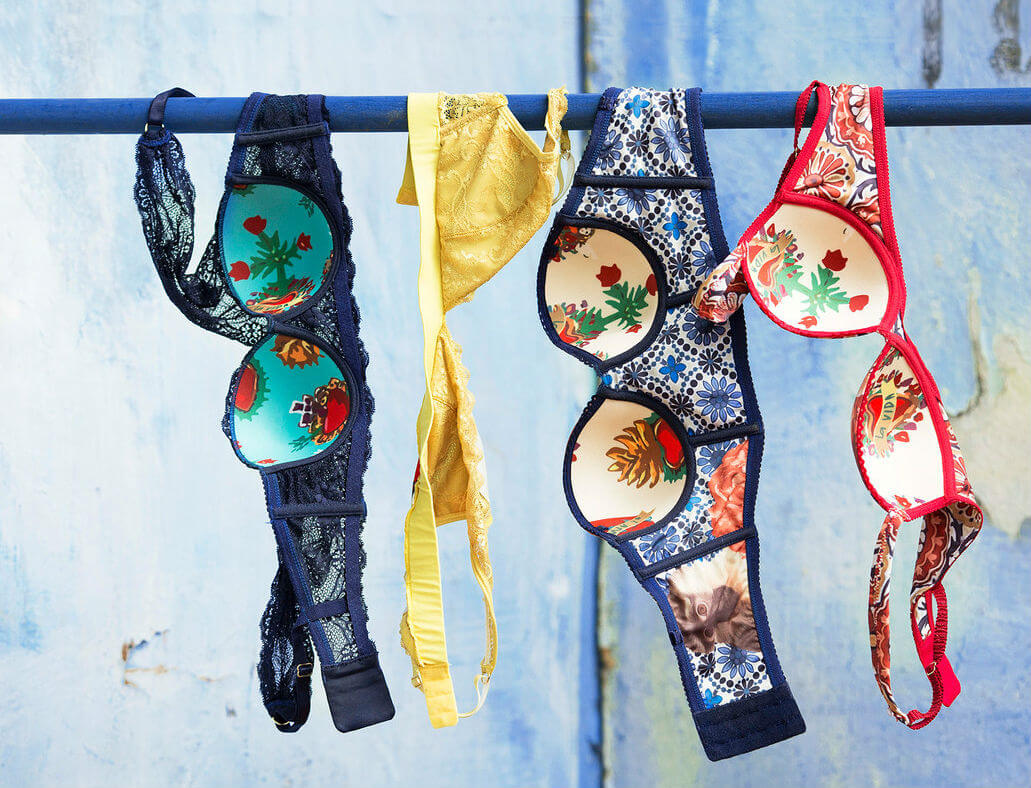 What do you think of Naja? Would you try any of these styles? If so, which style is your favorite?