Sale Lingerie of the Week: Panache Confetti Underwire Bodysuit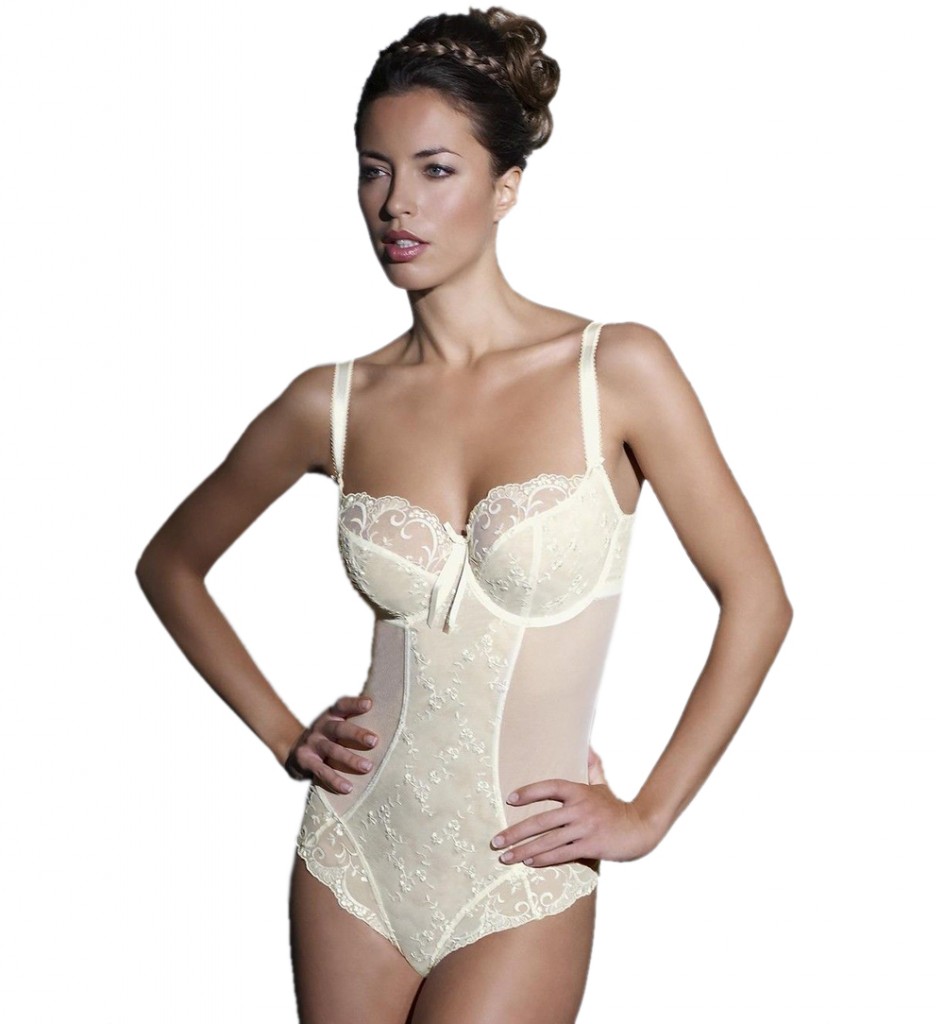 Lately, I have been loving Panache. They're a full bust brand, so I don't own very much from them (just the one leopard print bra), but they have been killing it with trendy prints, fun patterns, and beautiful laces. In the past few months, they've gone from being a brand I hardly ever check to one I'm mildly obsessed with. I'm hoping I have a chance to visit their booth during the next lingerie market and see what's next.
This week's lingerie sales feature has been discontinued for awhile (since March 2011 according to HerRoom). However, I only recently discovered it. I adore this piece, and I'm not usually a huge fan of either thongs or bodysuits. The embroidery...the mesh...the keyhole back...it's perfect.
Unfortunately, I'll never get to own this extraordinary undergarment. Panache doesn't really make my size, and my closest sister size (32D) appears to be all sold out. But if you are full-busted and if your size is available, I think you should totally get this. And because it's such an old item, it's available at a pretty steep discount at - almost 50% off. Breakout Bras has both the black and the white in a range of sizes from 30D through 38H.
Seriously though. Somebody buy this and tell me how awesome it is. I want to live vicariously through you.
What do you think of the Panache Confetti Bodysuit? Fingers crossed Panache decides to do a re-release.