Dreamy Bridal Lingerie: Girl With A Serious Dream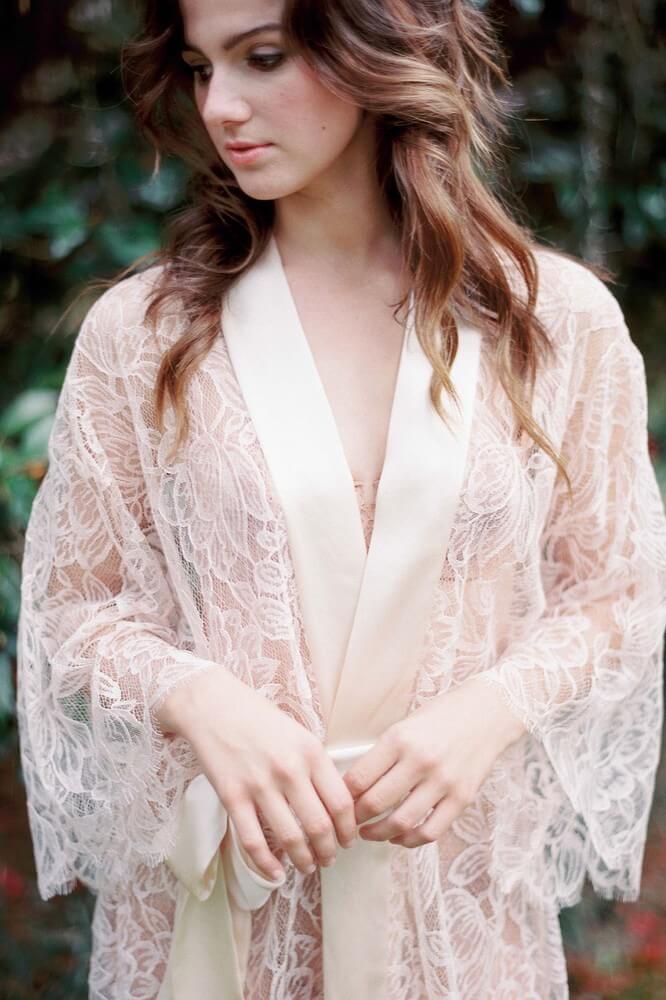 We've gushed about Girl With A Serious Dream's Grace Kelly-worthy lace robes on the blog in the past, choosing their Swan Queen robe as one of our favorite Honeymoon pieces. These delicate French Chantilly laces (the one above has a tulip motif!) are the stuff dreams are made of. Decadently romantic without being overly fussy, these swoon-worthy pieces are perfect for the discerning bride or for anyone wanting to add some serious glamour to their lingerie collection.
Girl With A Serious Dream is inspired by architecture, experimenting with color, form, and texture. This is evident in clean-lined silhouettes meant to showcase exquisite textiles. The sheerness of these fabrics means the body comes into play as part of the form as well. Arms, legs, and the curve of hips peek through fabric, while the fullness of sleeves and hems allow light to play through scalloped edges of eyelash lace. Whether set off against skin or light, these exceptional laces softly drape to become one with the wearer, wrapping the body in luxury.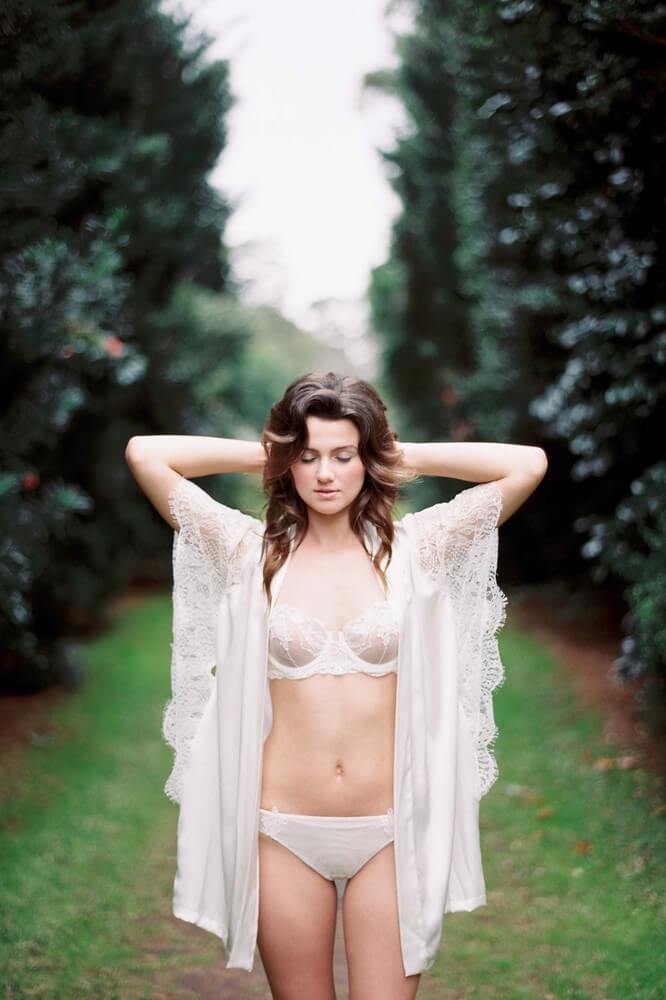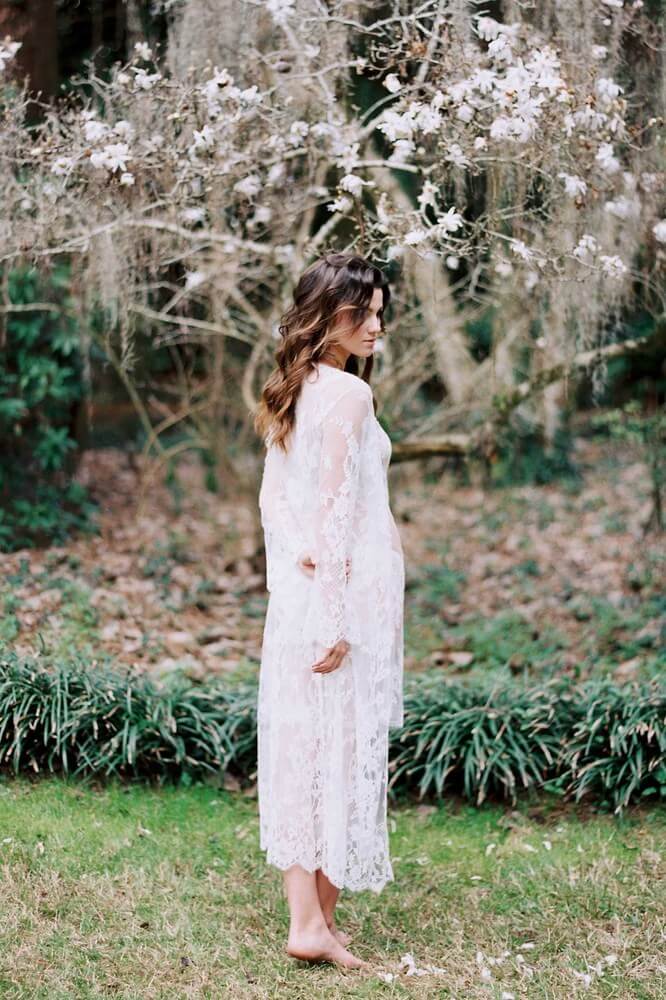 Designed to be versatile, these pieces are meant to be worn for more than just the honeymoon. Many pieces like the long robe above can be worn while getting ready for the big day, then slipped on over the gown itself. Girl With A Serious Dream aims to be a one-stop-shop for all things lovely for the big day. You'll find everything from getting-ready robes to boleros that compliment your gown. I just love the crop tops --- so light and airy that they can be worn over a gown, or paired with a skirt at the rehearsal dinner or for jetting off to your honeymoon. While most of these robes are at a luxury price point, they can be worn for more than the big day. After luxurious honeymoon lounging, consider wearing them for boudoir or maternity photoshoots too!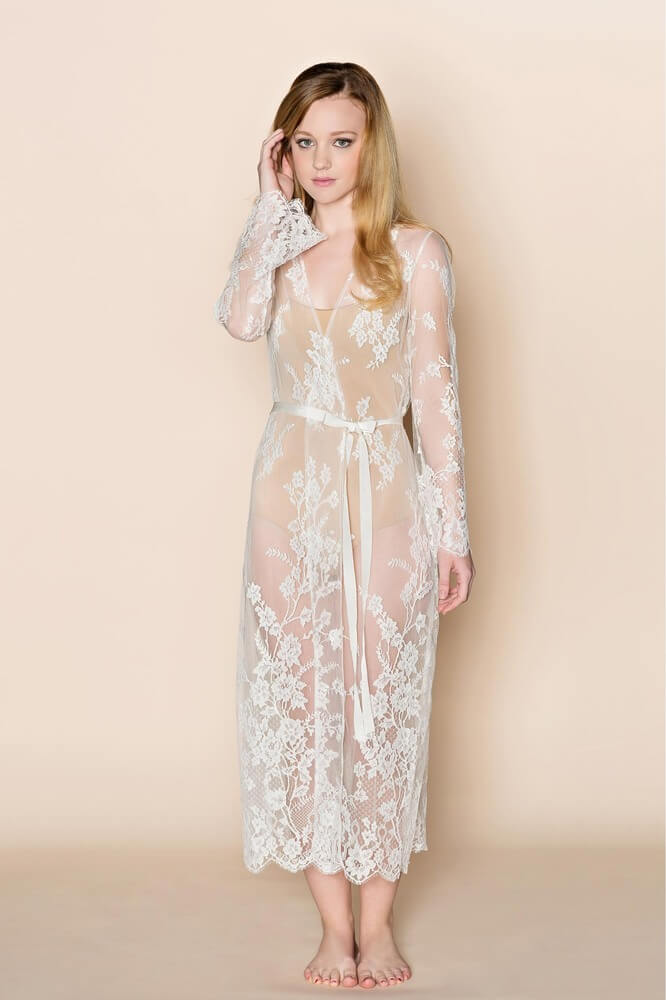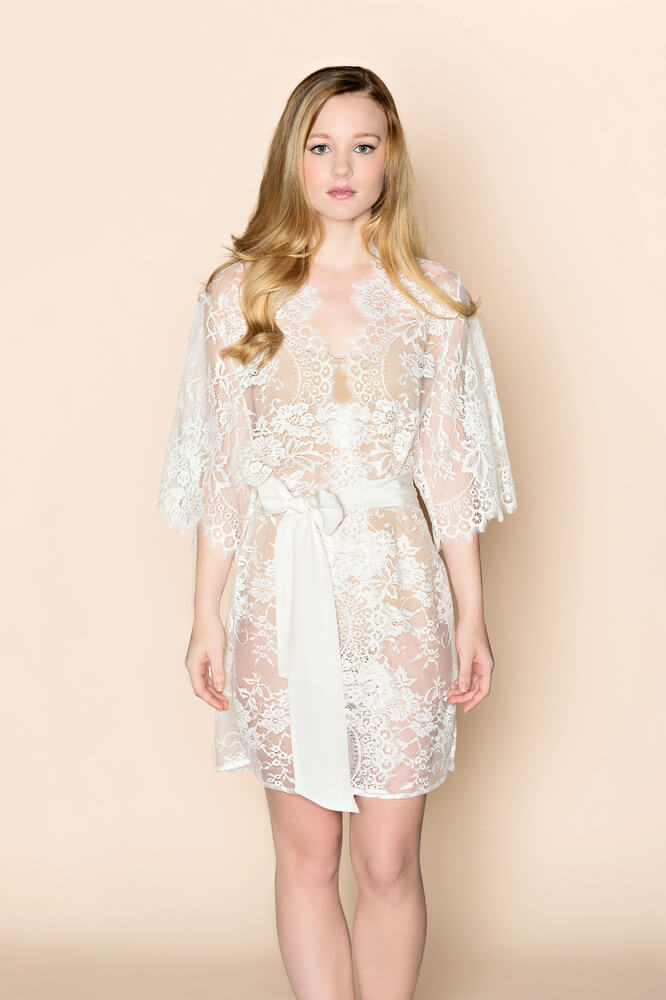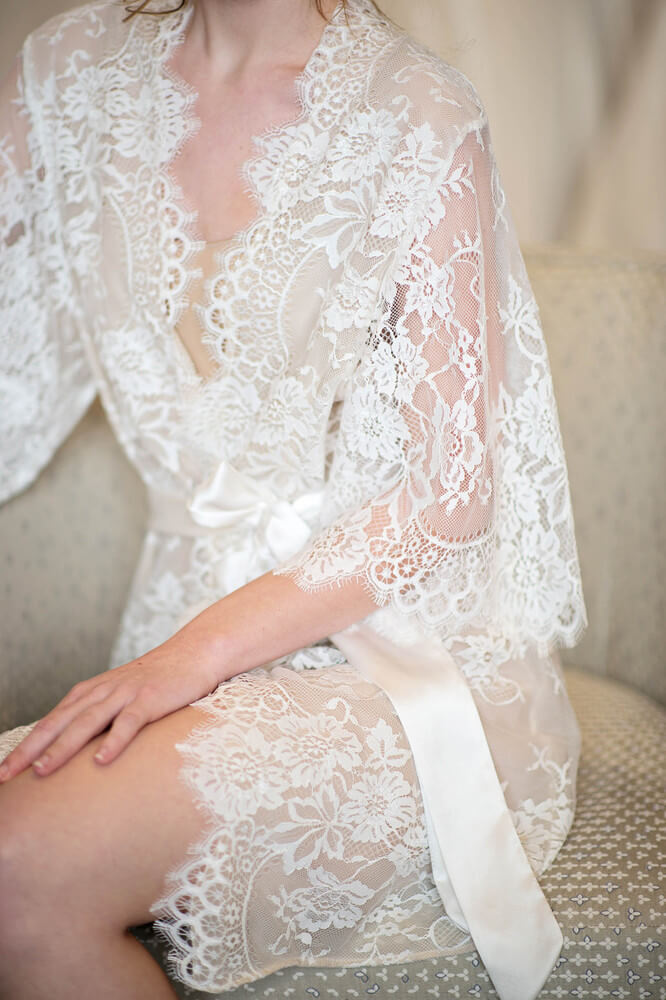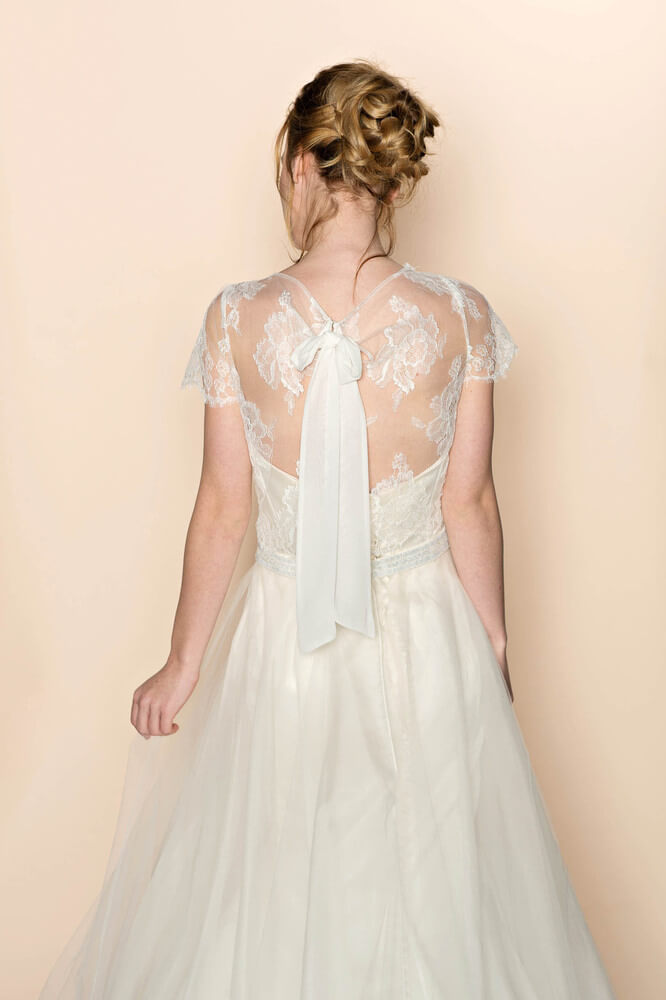 Other pieces in the collection include a lace slip with a bustier-inspired bodice lined with tulle for structure. Silk robes in bridal blushes and ivories are also offered in a variety of colors for bridesmaids. These pieces would look lovely paired together and don't read as "bridal" as many of the other styles, making them perfect pieces to wear comfortably without waiting for a special occasion.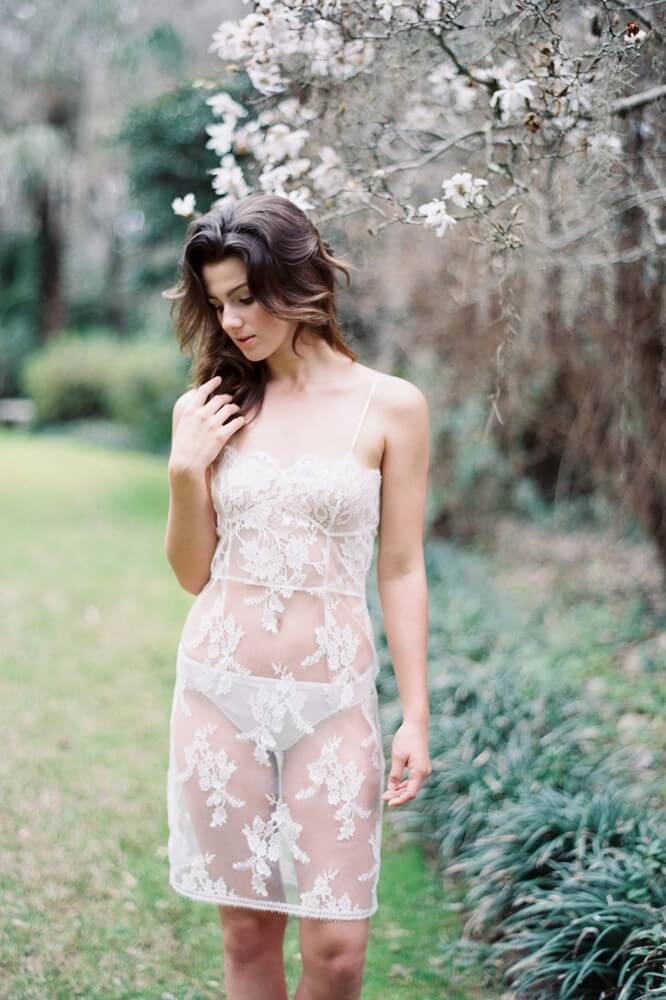 For those of us who like a bit more drama, Girl With A Serious Dream offers several styles in black or red. Red lace always veers close to bordello territory, but this scarlet color is so rich that it doesn't cheapen the look of the lace. Sumptuous silk band lapels and sash tie really set off the lace. One of the black robes is available in a cotton lace with a flirty hi-low hem. This robe (at bottom) has a more accessible price point, making it a nice entry point into this brand (or a great gift for a bridal shower!).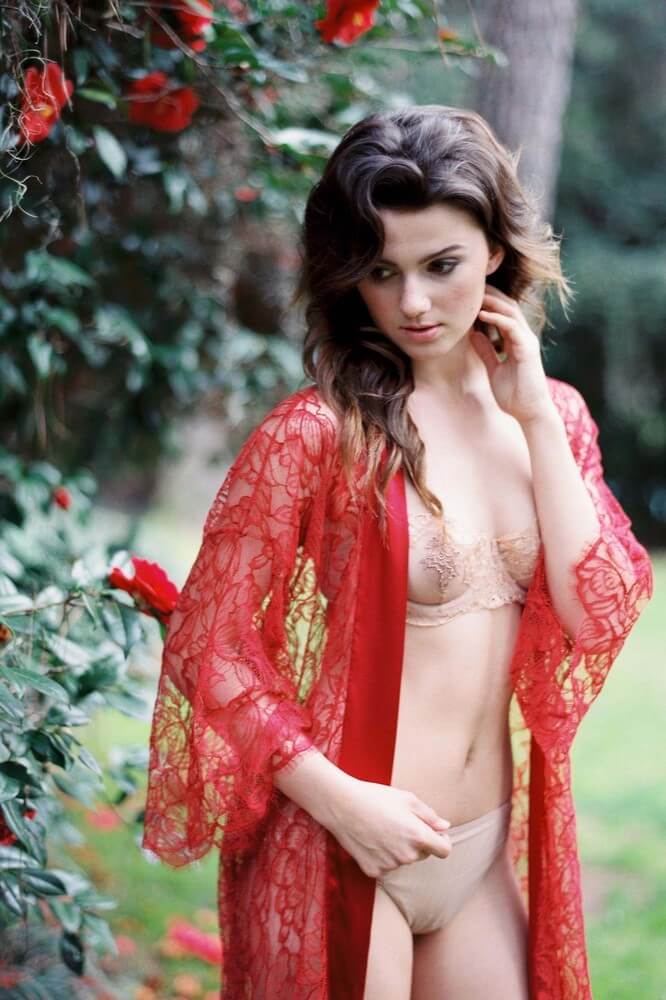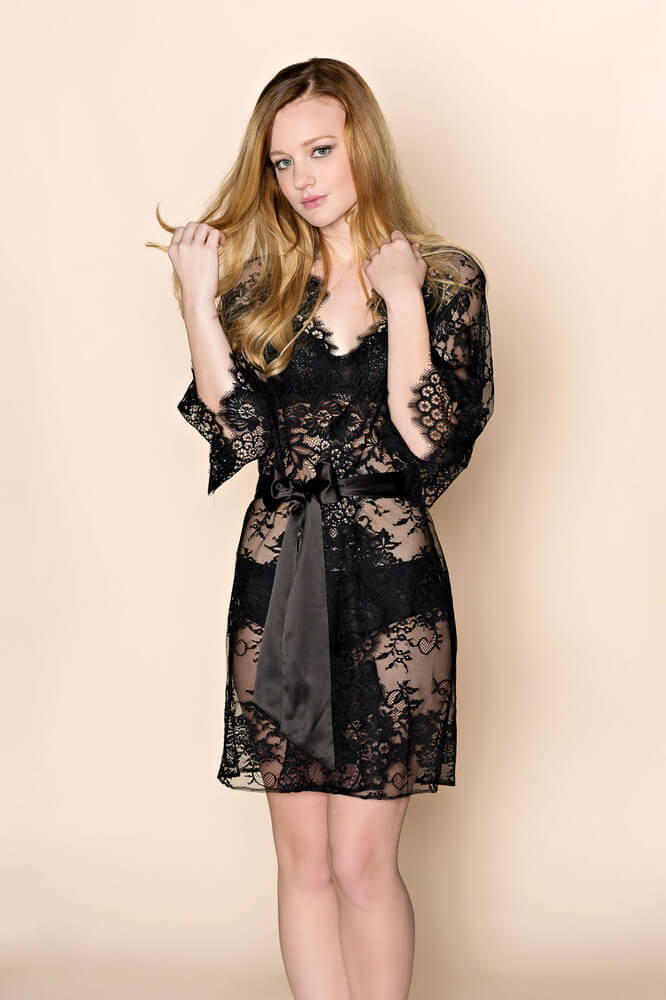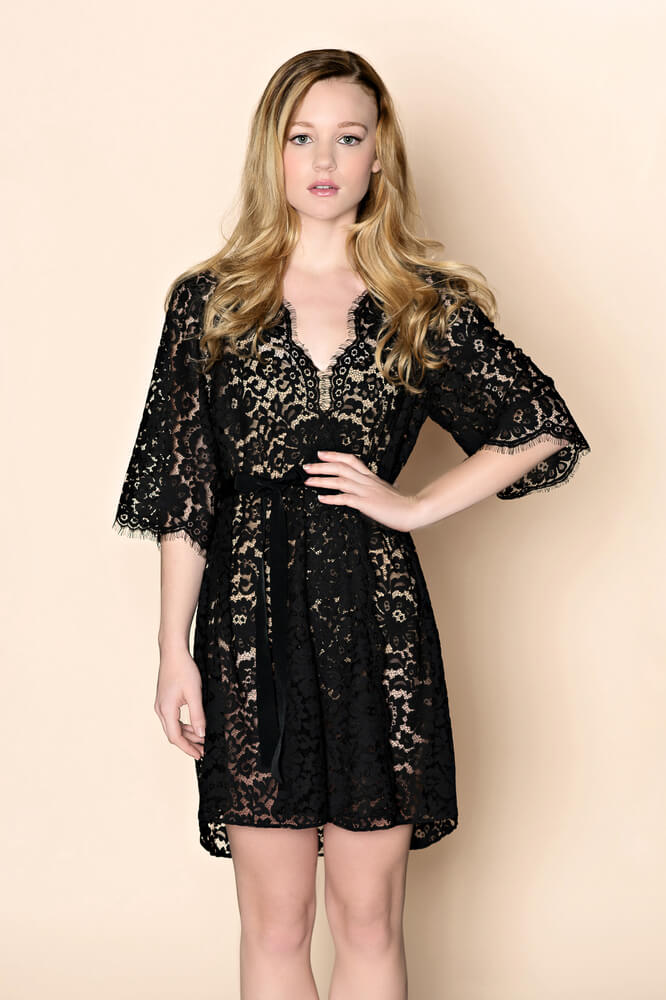 What do you think of these pieces by Girl With A Serious Dream? Would you wear these for more than the wedding day and honeymoon? Which is your favorite style?