Sale Lingerie of the Week: Dita von Teese 'Parisienne' Underwire Bra & Brief Set
Disclosure: This blog post contains affiliate links.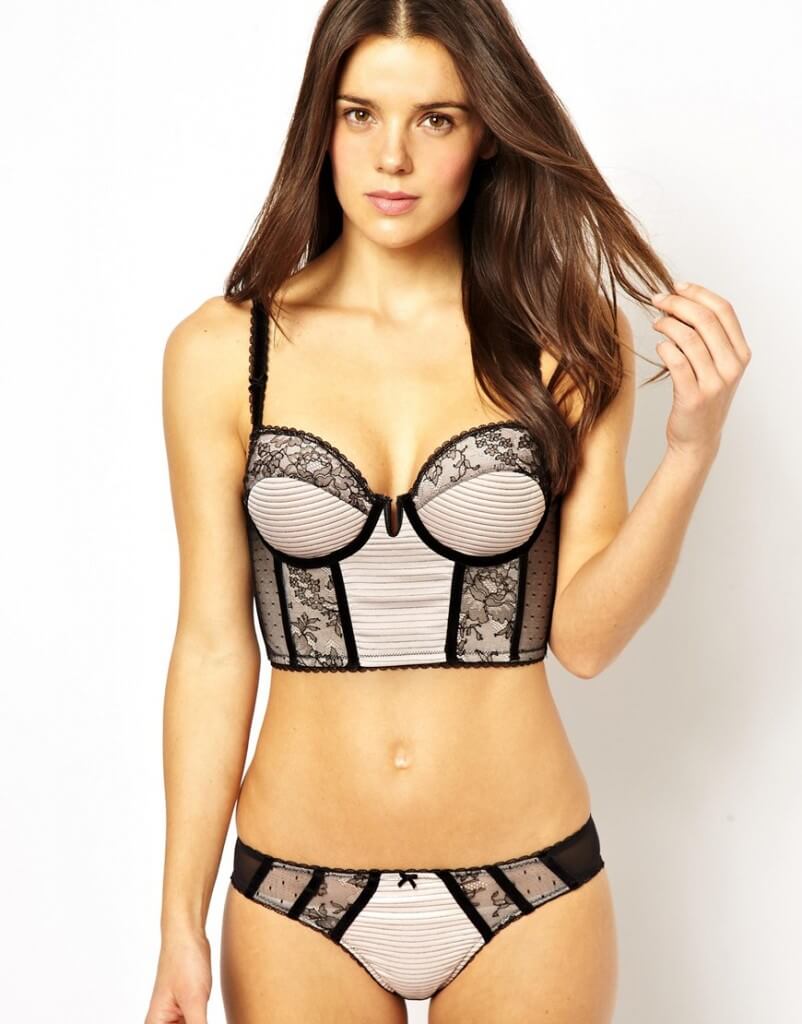 As I mentioned a few weeks ago, I believe the current Dita von Teese Lingerie Collection (I don't think they're calling it 'Von Follies' anymore) is her best yet. There's a great balance of risque and retro inspired (the 'Madame X' and 'Her Sexcellency 'sets specifically) with modern and wearable (think 'Mancatcher,' 'Savoir Faire,' and 'Marlene'). It's notoriously difficult for new lingerie brands, even those with celebrity backing, to take off now so I'm very happy Dita von Teese was able to stick around for enough seasons to really show what her line could become.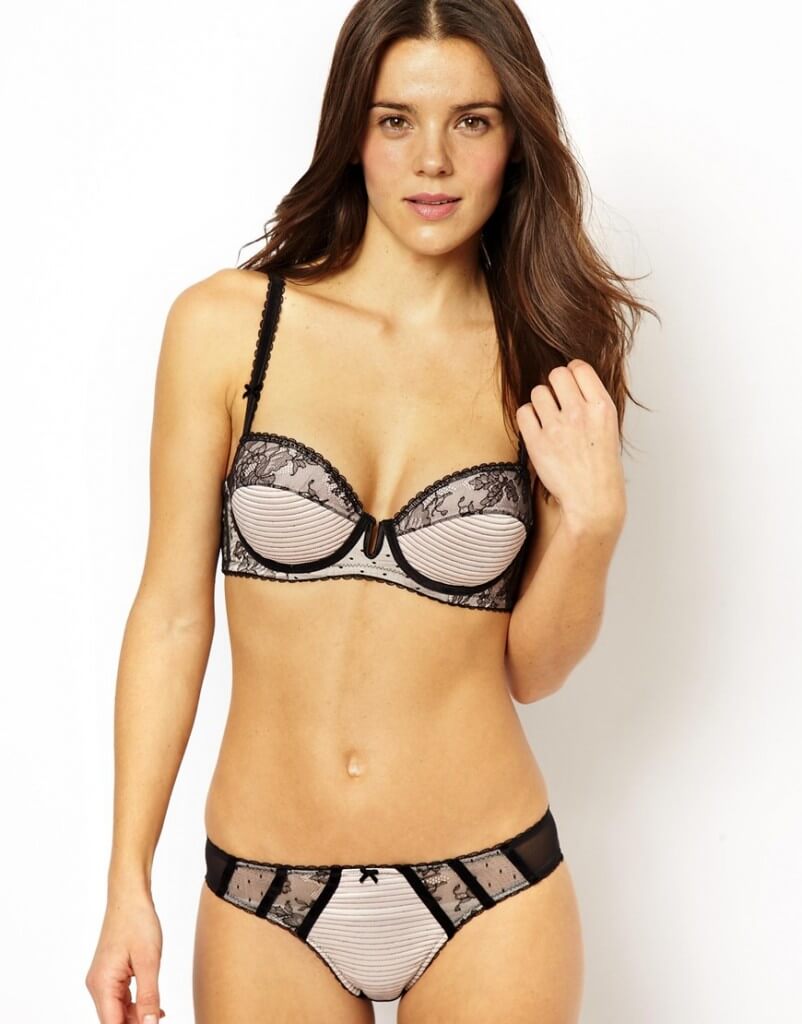 If you've avoided anything from Dita von Teese's collection due to price, I highly recommend checking ASOS right now. They've got several pieces from her latest collection on sale, and while they're all beautiful, the definite standout to me is the Parisienne set. The pale blush color and the lace accents are wonderful, but what really makes this set special is the quilted details. That's very much the sort of thing you'll only see on vintage (and vintage-inspired) lingerie; the overwhelming popularity of foam domed t-shirt bras makes this kind of texture a no-go for most brands.
While you're there, also check out the 'Marlene' and the 'Tulip' sets (shown below), which are on sale too. They're not quite as glamorous and intricate as the Parisienne, but they're still very nice in their own right.
What are your thoughts on these DvT sets? Would you be willing to try one on sale?