Lingerie + Fashion: For Love & Lemons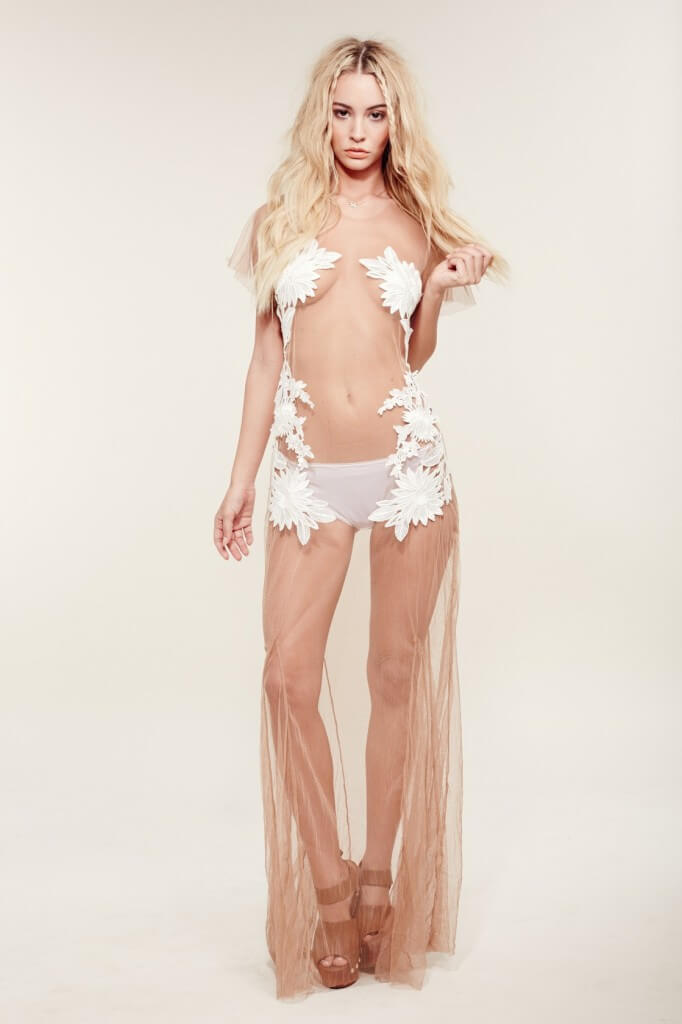 Every once in awhile, I like to talk about lingerie-inspired fashion on TLA. I did so most recently with Murmur, and now I feel compelled to visit the subject again taking a look at For Love & Lemons' latest RTW collection. (If the name sounds vaguely familiar, that may be because we also talked about For Love & Lemons lingerie collection in this blog post from last fall).
As you all well know, I love lace and I love mesh. Fashion that hints at skin through the schema of lingerie is very exciting to me. In all of these pieces, For Love & Lemons plays with both lace and the illusion of nudity to create something that's very close to, but not quite, lingerie. I admit, this is a design label I haven't paid as much attention to as I should, but they are very much back on my mind again.
What do you think of these pieces? Any that you would wear?