Fashion + Lingerie: Introducing Murmur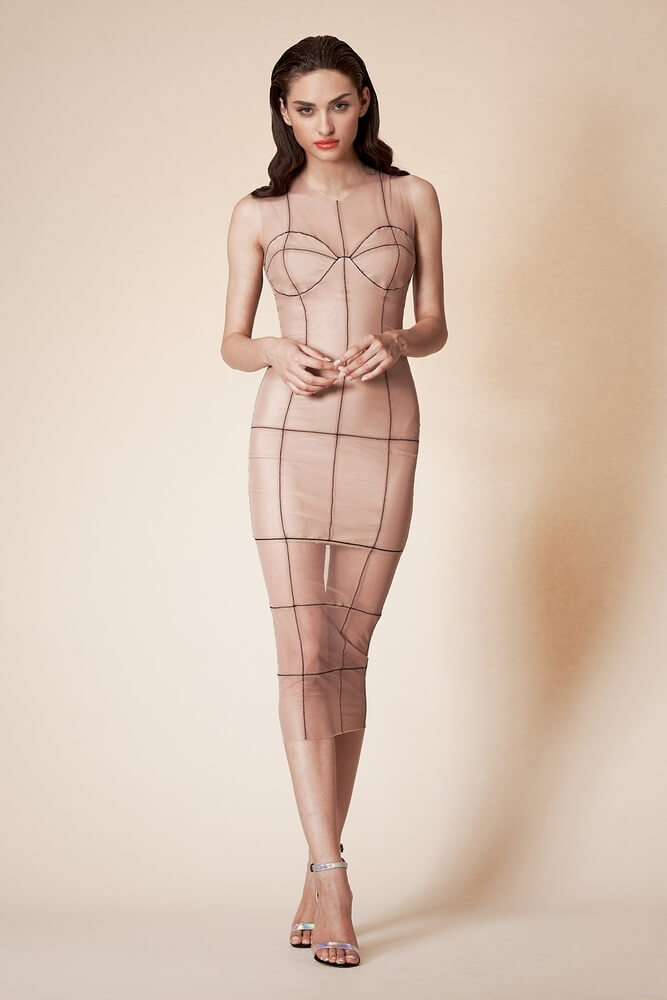 If there's a single trend that I hope never goes away, it's the lingerie as outerwear look. I adore incorporating lingerie into my everyday wardrobe, whether it's as simple as a bright neon bra strap I've chosen to make visible (Flashdance-style) or letting the lace of my favorite balconette bra peeking just above a low-cut top... almost like I'm wearing an undershirt of Chantilly lace. Lingerie is underwear, it's true, but that doesn't mean it always has to be worn underneath. There's something very appealing about incorporating the seams, lines, fabrics and textures of intimate apparel into outerwear, and I don't know if it will ever get old.
I think that's why I like Murmur so much. The brand is ostensibly a fashion label, but they're obviously very inspired by the world of lingerie. Their garments play with the language of intimate apparel, fusing stylistic elements like sheer details, bullet bra cups, and fan-lacing into dresses, skirts, and tops. This is fashion for the bold --- lingerie as streetwear. And there's something very flashback of a flashback about it. The bra tops and faux lace-up skirts don't just remind me of bullet bras and girdles from the 1950s, they're also remiscent of the daring, Madonna-inspired aesthetic of the 80s. And speaking for this lingerie addict in particular, it's very much the stuff of my fashionable fantasies.
What do you think of Murmur? Have you heard of this label before? And would you wear any of their pieces?