Lingerie Lust: Amoralle Cream Full Sleeve Lace Bodysuit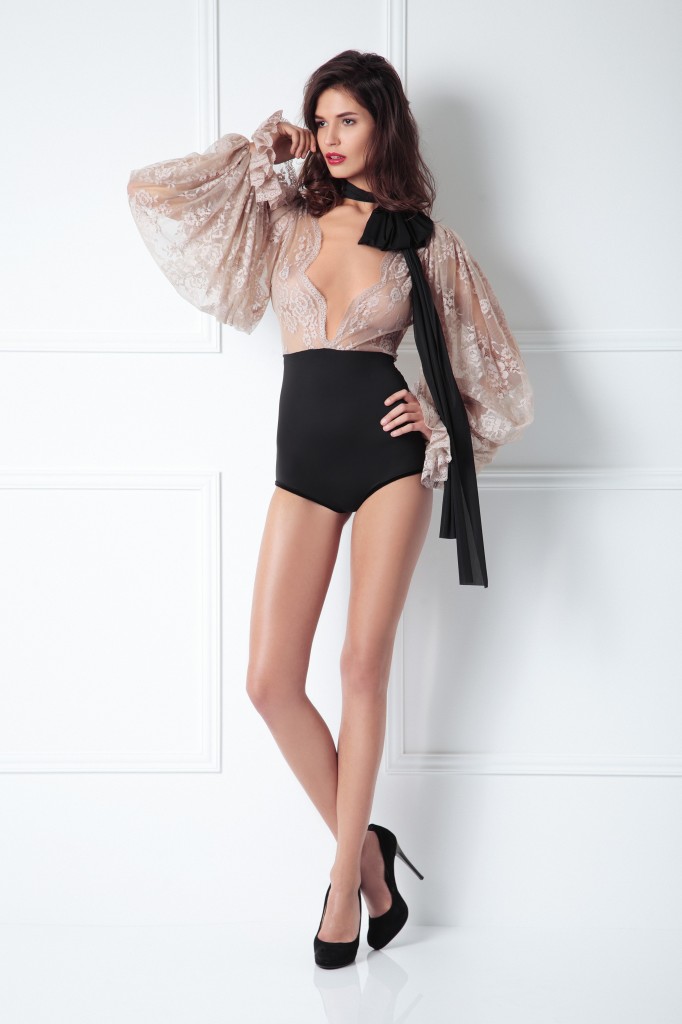 Sometimes, I like a bit of drama in my lingerie. Amoralle (formerly known as SockBox) is a newish lingerie brand out of Latvia, but they're doing interesting things. Their latest collection was released a few days ago, and I'd call this full sleeve lace bodysuit the standout piece.
I tend to go for more simple lines in my lingerie (*ahem* black mesh forever), but I love the idea pairing these opulent and over-the-top lace sleeves with something a bit more pared down and rugged like a leather pencil skirt. And for women with more widely spaced breasts like (cleavage is an impossibility), the deep V-neck is perfect.
Other standouts from the new collection include this lace bodysuit, this polkadot bodysuit, and this long maxi skirt, but I still think the lace full sleeve body (which retails for $339) wins out. Unfortunately, the brand's size range tops out at a US Size 8... which I have to admit is really bizarre to me. I don't know the reasoning behind why a company would only offer three sizes - 4, 6, and 8.
What do you think of Amoralle's new pieces? How would you style them? And do you think this is a brand to watch?