Ohhh Lulu Lingerie S/S 2014 Collection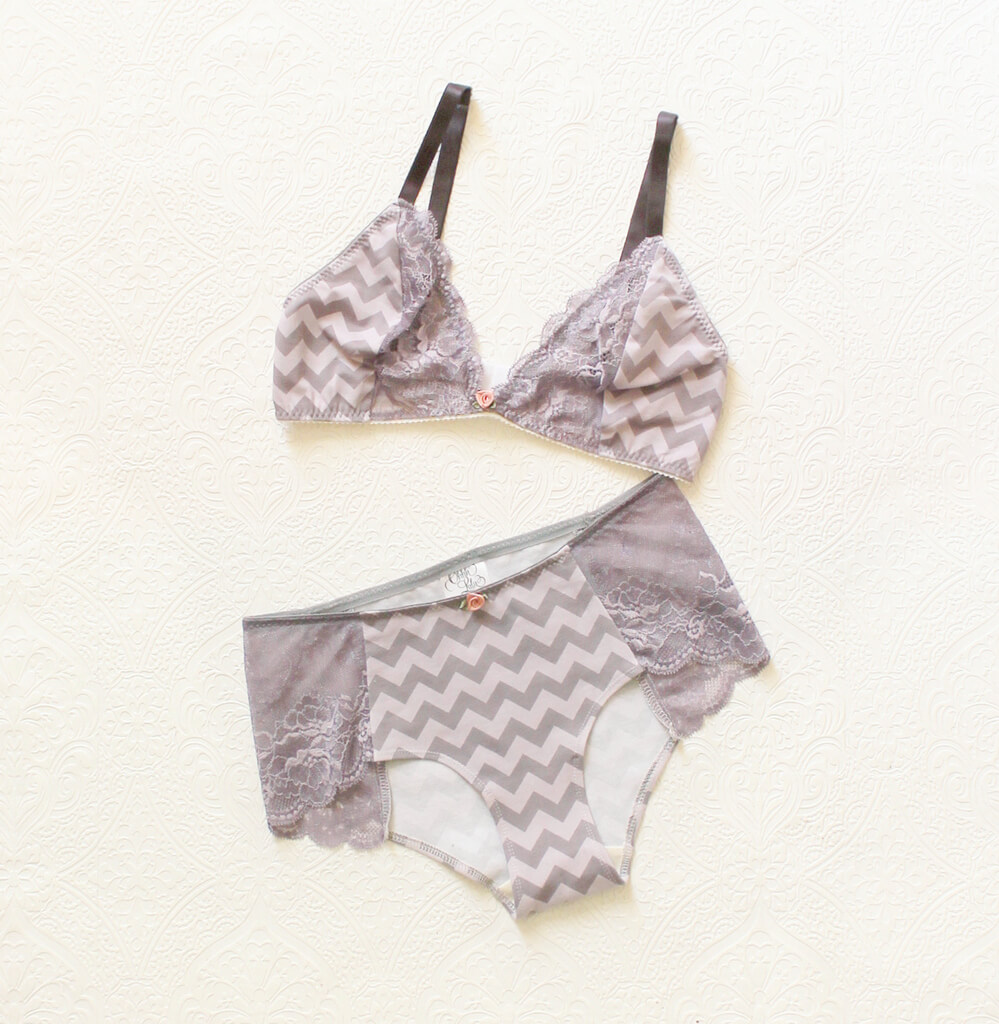 Since first appearing on the lingerie scene back in 2010, Sarah Norwood, the founder and designer behind Ohhh Lulu, has become a darling of indie design lovers everywhere. Her unfussy, uncomplicated pieces are sweet, simple, and oh so romantic. Ohhh Lulu's bra and panty sets cross over into loungewear and manage to be effortless and beautiful all at the same time.
Norwood's new Spring/Summer 2014 collection is gorgeous. It's sometimes hard for indie designers, with their limited resources, to really hit upon a style of photography that truly reflects and complements their brand, but Ohhh Lulu has no such troubles. I know exactly who this lingerie is meant for, and there's an enchanting lack of artifice or pretention behind both her designs and how those designs are presented. As you can see below, I actually had a hard time culling the images to choose my favorites... I love so many!
On her blog, Sarah Norwood shared some thoughts about the new collection. She gave The Lingerie Addict permission to repost those thoughts here:
"This collection is quite a bit different from my past collections. While I still keep a retro-feel, I'm using more modern fabrics. Previous collections included a lot of woven cotton fabrics, like flannel, whereas this collection is all made of knits (easier to fit and more comfortable!).
I've gone back to basics with this collection. The first thing I need to mention is that this collection is huge. I get tired of sewing the same things and using the same fabrics, so I've got a huge variety for myself to work with. Secondly, I wanted to be able to mix and match a lot of these pieces. Third, I did a lot of thinking about what Ohhh Lulu meant to me when I started it back in 2010.
The thing that I wanted Ohhh Lulu to capture is how beautiful you can feel when you are wearing the simplest garments that show off your natural shape. I don't know about you, but there are days when I roll out of bed and my hair is a glorious mess, and the sun hits me at just the right angle, and I'm just wearing a simple tank top and panties, and I feel like the most beautiful person in the world! That is what I want to capture, that relaxed and natural state of beauty. I made a point of just makings things I like and that I want to wear (and that I am frequently wearing!).
One thing I do whenever I design a new collection is think of a loose theme... often a place or an era and how that makes me feel. Capturing a mood or a feeling through my lingerie is something that is important to me, and I hope comes through in my designs! I've been thinking a lot about morning and the sky, and how that is my favourite time of day. One of my favourite memories is from my honeymoon. We camped for a week, and got up bright and early each morning. We would walk down to the lake and sit on the dock, listening to loons and watching the sun rise. Then, we would do the same in the evening and watch the sun go down. If you haven't stopped to watch a sunrise and sunset, you need to do it ASAP because it is one of the most amazing feelings in the world."
What do you think of Ohhh Lulu's latest collection? I honestly believe it's her best yet.