Karolina Laskowska Lingerie A/W 2013
Disclosure: Karolina Laskowska is a columnist of The Lingerie Addict.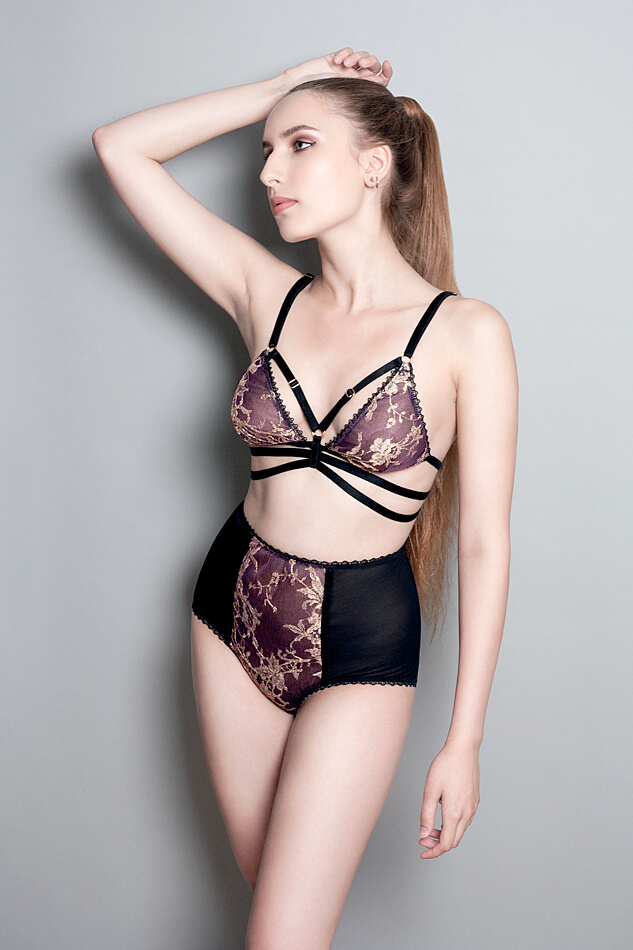 *sigh* How much do I love Karolina Laskowska's brand new lingerie collection? I don't know if I can even count the ways. I've been following Ms. Laskowska's work since the very beginning, and it's no exaggeration to say I think she could be the next big thing in the world of lingerie (as in really big). Karolina Laskowska is still a contour design student, yet her work has been featured in a number of magazines and on plenty of blogs, and her first "real" collection is a paradise of gorgeous lace, striking silhouettes, and repurposed vintage silks.  And the entire thing is modeled by the designer herself, Ms. Laskowska. I'm looking forward to the day when I can say, "I knew her when..." What do you think of Karolina Laskowka's A/W 2013 collection? My favorite set is the black lace peekaboo bra below.