Lost in Wonderland A/W 2013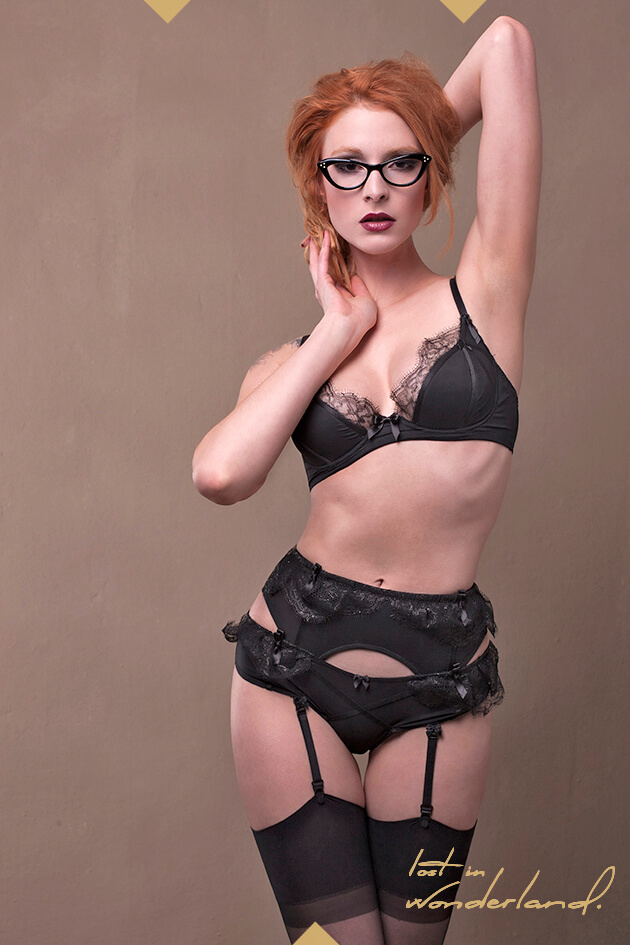 Lost in Wonderland's A/W 2013 collection is a delight. Designed by Scarlett Grosselanghorst, the brand sticks with the fairly simple silhouettes they're known for (albeit with the welcome addition of high waisted knickers and a garter skirt), and renders them in beautifully textured fabrics like leopard print mesh.
This is Lost in Wonderland's third feature on TLA (we debuted their initial collection here and their S/S 2014 here), and it's nice to see that this vegan, ethically-produced brand has plans to stick around. If you like the line, you can keep up with Lost in Wonderland on both Facebook and Pinterest. The entire collection, along with looks from the previous season, are available to purchase at Lost in Wonderland's webshop.