Why I Broke Up With Victoria's Secret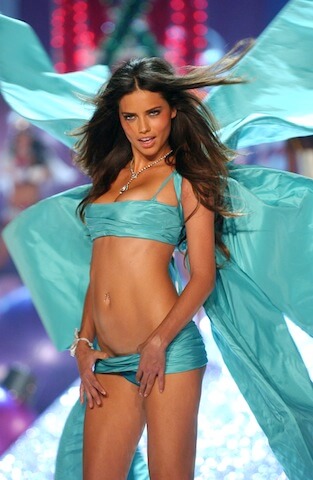 I still cringe and scrunch up my face at the name. (Ask my friends!) And while I don't have the exact date in mind of our official break up, I do know it was somewhere around 2004. Having been loyal through my late high school and college years, I couldn't imagine any another life. After all, what I'd seen in newspapers (yes those old things!), magazines, and catalogs for years had influenced my thinking. This was where it was at for the young, hip, and trendy. And since I thought I was all three, I had to be a part of it. Then, as life and my body would have it, I outgrew my Victoria's Secret 34DDs!!!
What's a girl to do?! Well, what a girl shouldn't do is go back to her old flame. In this case, return to said store and believe any hype about having to fit in such a narrow range of what "average" is. Neither should a girl settle. There's no need for a full busted girl to resign to wearing "grandma" bras (i.e. beige and boring) unless, of course, she chooses to. What a girl should do, is move on and find a more worthy partner. So, instead find her nearest boutique or department store that will accommodate all of her beautiful curves in a well-fitting, confidence-boosting bra!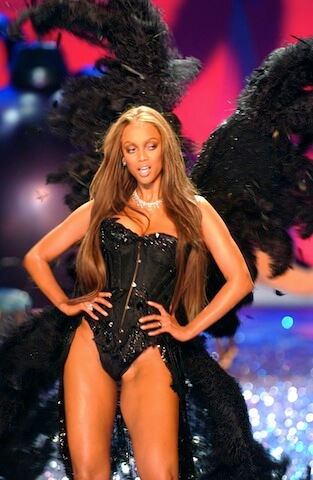 I can't solely place the blame on Victoria's Secret, though. They just happen to have the name recognition that other offenders don't have. However, this idea of "average" that permeates the American intimate apparel industry is troubling. I mean, I can count on my hands the number of American brands that acknowledge and attend to the fact that there are women (and plenty of them!) just like me with larger breasts on smaller frames. Women who navigate the terrain of "average" sizes being too small in the cup and plus sizes being too small in the band. All we are looking for is one that is just right. Well, call us Goldibras! It's why I eventually decided to travel, proverbially, over to the other side of the pond where band sizes abound and cup sizes runneth over. It was so great to discover that when I expanded my pool, I found ample (pun intended!) options in a variety of styles, colors, and even patterns for my more accurately sized 32Fs!
And all was well in the world. Almost. I had moved on past my old love and found something new that met my needs, but that only spawned my desire to share my experience with others, ultimately leading me to my role as a lingerie blogger where sharing the whole wide world of amazing lingerie for each and every one of your interests, styles, and body types has become one of my greatest joys. As I discovered, a well fitting bra, in a style of your choosing, can make you feel invincible and everyone deserves that in a bra – and a relationship!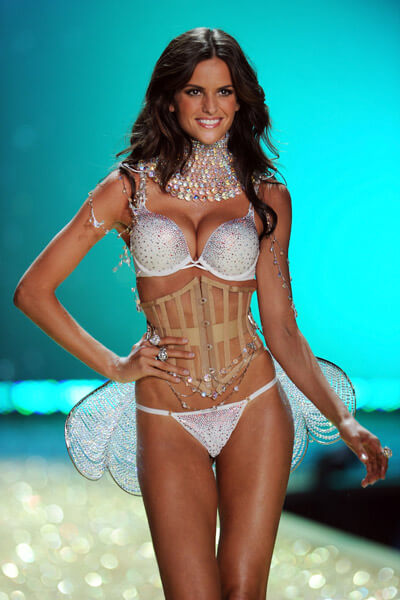 However, I must be honest and tell you the real secret behind the break up. While my issue with my former love is about size and also about quality (ask me about that another day!), it's a deeper issue that burns my britches. What really bothers me about my ex, Victoria's Secret, is that it even though it was about me, it was never really about me. From the fashion show to the ad campaigns, the purpose of displaying lingerie was not about me delighting in my own pleasures and feeling confident and empowered by the very articles I placed closest to my skin. Nor was it about me luxuriating in my femininity and choosing to own my sensuality as a woman without having to be overtly sexy or swing the other way to being puritanical and prudish. Nope! It was, as it has been, about the male perspective. What does he want to see in lingerie? Who does he want to see it on? This limited perspective can be dangerous. I'm more than an object to be viewed and inspected, but a being of depth and dimension. A woman who dwells in the fullness of herself and deserves to be treated as such! Which is why I took my love, attention, and business to small boutiques, online retailers, and other stores that appreciated me for all that I was.
Breakups are hard and the best you can hope for is that you make peace. I eventually forgave Victoria's Secret. We still have our differences, but I understand it serves a place in the larger industry. If nothing else, it has drawn attention to intimate apparel as more than just something to throw on and skimp on. At the end of the day, just like in relationships, it's about finding that right fit and I'm glad that I've found brands and stores that are "just right" for me.
Let's keep the dialogue going! What has been your experience with Victoria's Secret versus other stores? Do you agree that Victoria's Secret contributes to objectification rather than empowerment? Can't wait to hear your responses! Leave comments on this page.