Introducing The Hospital Bra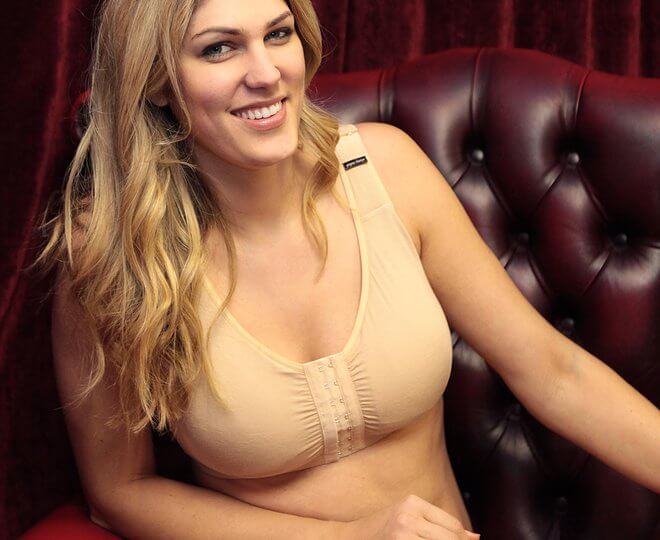 Every once in awhile, I get a question from a reader who has pending breast surgery and is wondering where she can find the appropriate post-surgical undergarments. As someone with no medical expertise, I never feel comfortable giving anything resembling medical advice, but recently I ran across the Hospital Bra, and I thought it might be helpful to some of you or some of your friends and so I wanted to share it here.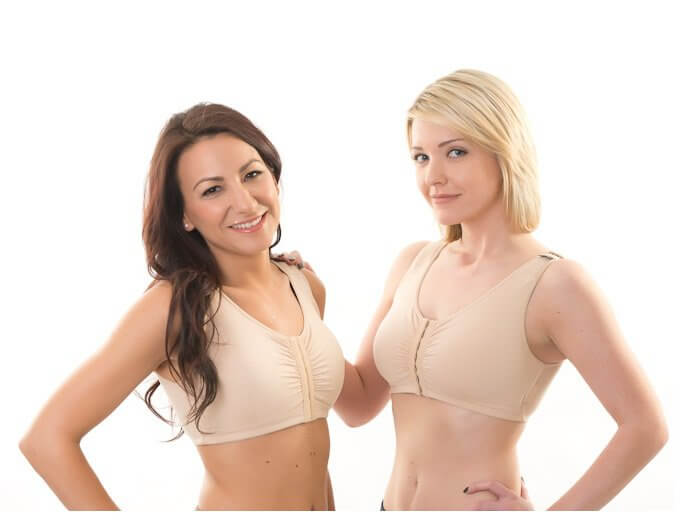 I've been lucky so far to not have any health issues that make it difficult for me to put on a bra. My mobility is fine. I've never had a major surgery. There's no scar tissue or chronic pain that affects my torso. And that means all the decisions that go into the kind of bra I wear on any given day are more or less cosmetic.
But for women who've recently had surgery or about to undergo surgery, their concerns run a bit deeper. After a mastectomy, lumpectomy, reconstruction, reduction, or implant insertion, many women are dealing with issues like fluid discharge, wound care, limited mobility, and extreme discomfort. So soft, absorbent, easy to clean, and easy to wear garments are super-important.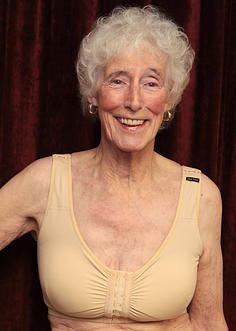 Now, I haven't tried this bra, so this post isn't a recommendation or a review. And it's certainly not medical advice. It's just something I ran across and thought was interesting and innovative enough to share here. In fact, learning about the Hospital Bra has made me even more interested in bra options for women who've had breast surgery.
Do you have any advice about choosing a post-surgical bra? If you've had to wear one before, what tips would you offer other readers? Let's pool our resources in the comments.