Dottie's Delights Spring/Summer 2013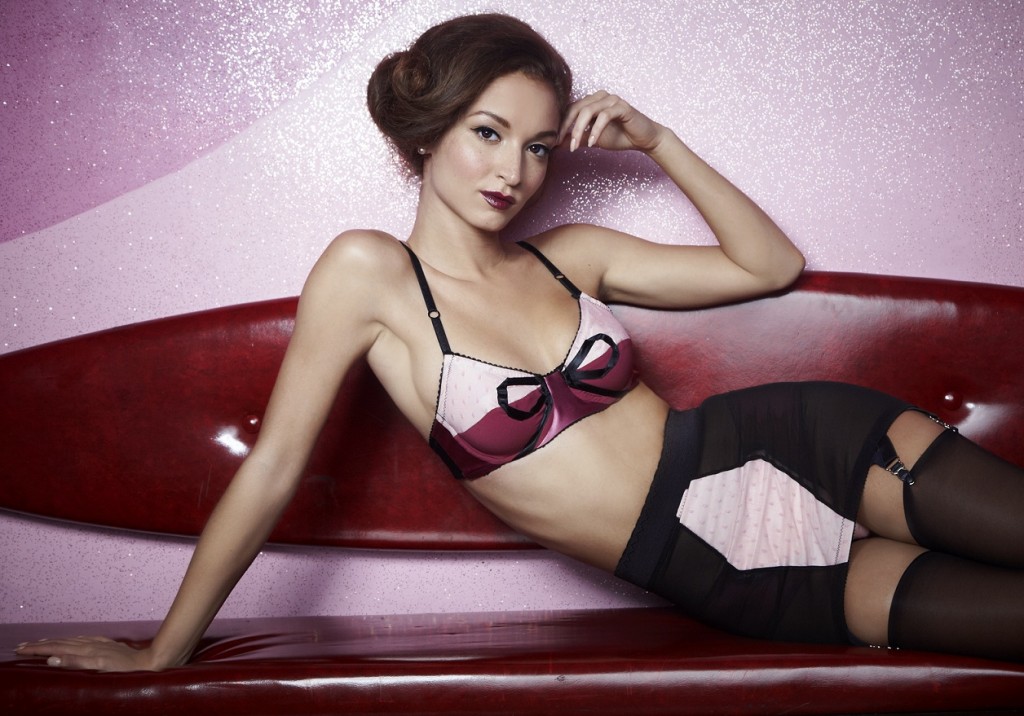 I've been a fan of Dottie's Delights since 2009, and the thing I love most about this brand is how it manages to feel both very, very vintage and very, very fresh all at the same time. This is pin-up lingerie for a new generation, with on-trend colors, modern sizing, and regularly updated styles. Never tired, stale, or boring, Dottie's Delights has me excited about pointy bras, high waist knickers, and gartered girdles all over again. Dottie's Delights bras are available in sizes 32A thru 38D. The high waist and low waist knickers are available in sizes XS through XXL. The nightgown is available in sizes S thru XL. And the garter belts and girdle skirts are available in sizes XS thru 3X.
What's your take on the new Spring/Summer range?